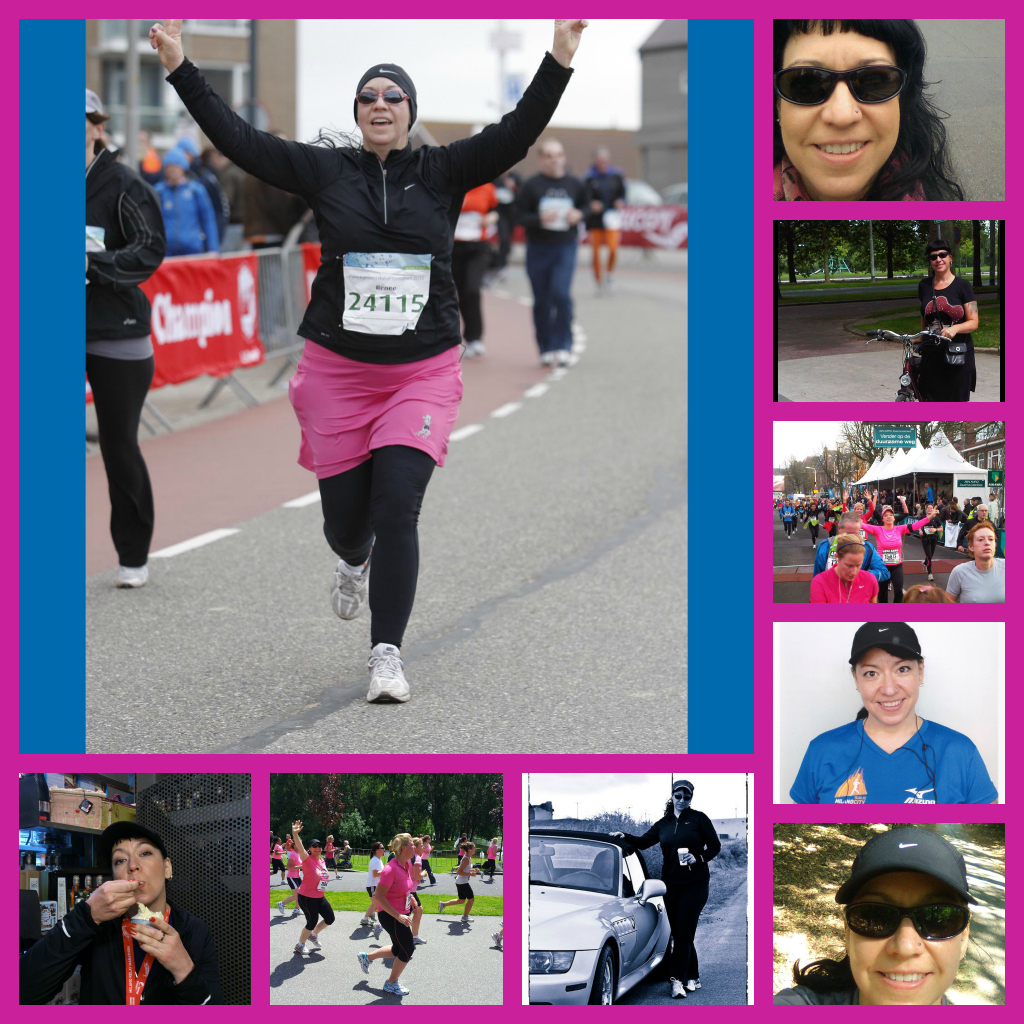 I'm not the best runner.
I'm not the fastest runner.
I don't care about time or personal bests.
I'm not competing with anyone.
I started the C25K program back in March or April of 2009 in an effort to do something different (besides the gym) and to help me in my quest to lose weight. This 9 week program actually took me around 11 weeks to complete. I had good days and bad days, but I kept going; I was determined to finish it. Afterwards, I just kept going.
Running has become so much more than something to do to lose weight.
It's changed my life. Changed the way I do just about anything.
I have run in places I never would have imagined. In Berlin's Tiergarten. In London's famous Hyde Park. Around the Colosseum in Rome. Even just on a long weekend away in Belgium. Wherever we go now, we take our sneaks and workout gear and we plan for a run (that "we" is my and my Hubs, who's been an amazing support to me from day one on my quest to become a runner).
The day I knew that I became a runner, I'd gone out for a 2 hour run. I just wanted to see how far I could go. Of that two hours I ran 100 minutes continuously. When I hit the two hour mark I stopped my Nike + program and I saw that I made 17.5 Kilometers. At that moment I burst out into tears. It was extremely emotional for me. Why? Because I have never been much of an athlete. I am clumsy and not very committed. In school I was always the last on picked for team sports. I hated PE class. I wore huge coke-bottle bottomed glasses that repeatedly were broken from flying basketballs or other sports equipment in the face. To run 17.5 kilometers, after the max ever run being around 13, this was a really big deal to me.
The day I had my fate sealed as a runner was the day I went out for a 16KM run, to prepare for an upcoming race. About halfway through the heavens opened up and the rain came pouring onto me in buckets. Instead of stopping and seeking shelter, I ran through it, faster, stronger, with a huge smile on my face. Then the tears. I cried because I felt so ALIVE. Because I knew from that day forward I would never take advantage of my body again, that I would never abuse myself again with food.
I'm not the fastest or the best, but I am ALIVE, and as long as I can, regardless of my weight, I will continue to be a runner.