You guys! Spring is FULL ON. The weather has been amazing! What a mood shift!!
I happy to report that, though I've been fairly quiet on IG (I mean how many of selfies can you have of me NOT running or in the gym, amIright?) it's been a good week, I feel less funky than last week in any case and if seems the foot is improving daily.
Deborah and Kim are the amazing hosts for the Weekly Run Down! Feel free to join in as well to wrap up your week in fitness!
WEEK 31
Plan vs. Actual
Monday – 3.25KM walk, GLI gym 1 hr intake – no workout (appt w/different PT), 3.5KM biking
Tuesday – 3KM walk (office day) to and from train station
Wednesday – 3KM walk, W6R1 run, 6KM, GLI 1 hour, gym 55 min
Thursday – 2.22KM walk, gym
Friday – 2.75KM walk, W6R2 run , gym 55 min
Saturday – 2.5KM walk, parkrun in Alkmaar 5KM, 17/17 Dutch parkruns done!
Sunday – 2KM walk, long run W6R3, 1.4KM w/u walk, 10KM run (!!!)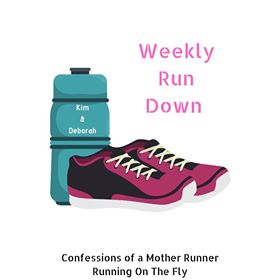 The mood is better but I decided to not plan any workouts last week and go with the flow. And the flow's theme this week has been walking and biking.
This Week In Fitness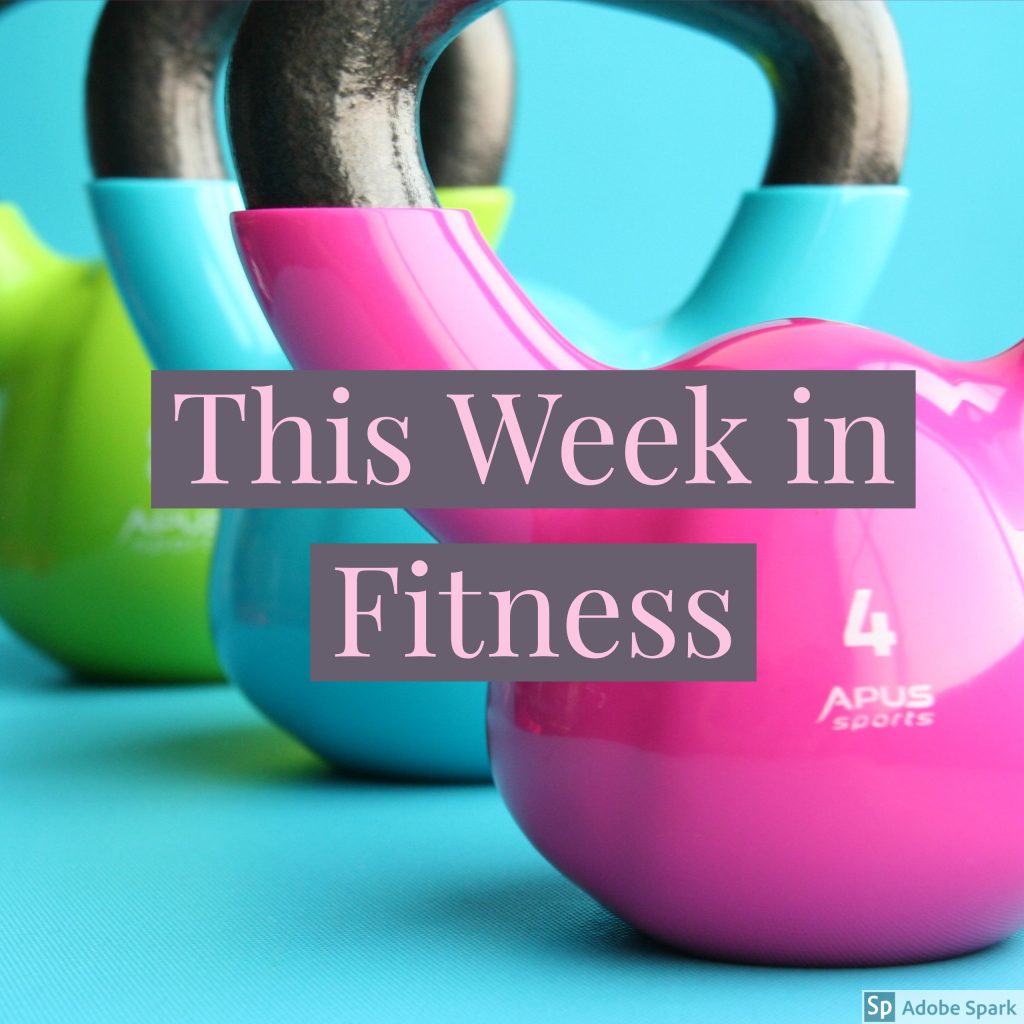 Monday – lunch walk and walk home from work
Tuesday – bike commute + a bit extra (to the physio)
Wednesday – lunch walk + Pilates + bit extra biking
Thursday – lunch walk + extra biking
Friday – bike to station, bike home extra
Saturday – bike errands to town and back, pre-dinner walk
Sunday – Bike support Ron's long run
So basically, i got my steps up this week as I wanted to do and in addition to that I biked a bit more, and I started taking the stairs again at home.
Monday – Ron dropped me off at work because i made superhero muffins for my team meeting and thought it might be better than to take them on the bike. I walked 2KM at lunch and then 1.85KM home.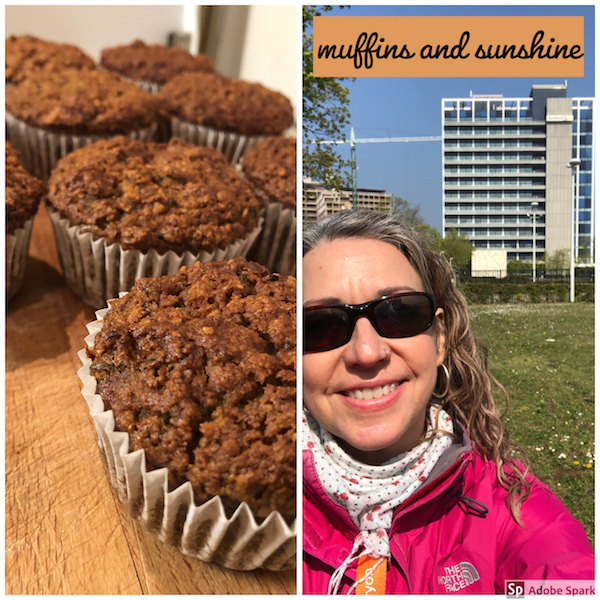 Tuesday – biked to worked and to the physio and then home – 7.25KM in total. Walked at lunch, 2KM.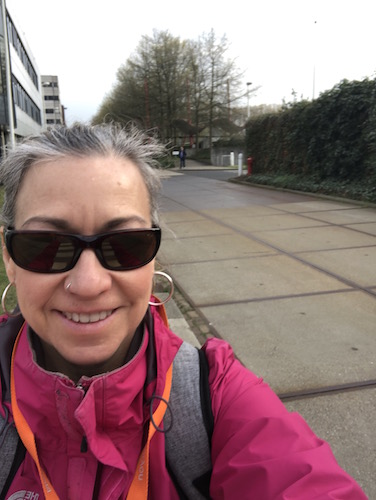 The physio, after checking out my foot and trying to make my toes and forefoot a bit more flexible, determined that I could start working out next week. He'll have me first use the fitness area on site and have a look at what I can do and what I should not do. I start next Tuesday! Though I know I can work out at home, I'm not always motivated to do so.
Wednesday – Super busy at work so no break at lunch (at least not a walking break. I cycled to work again but didn't do the longer route. I cycled to pilates and back though, so my total biking mileage is 6.2KM. Pilates was pilates – though I feel like I'm learning, it doesn't excite me. I'm committed until June though. (I know I've mentioned this before)
Thursday – Lunch walk, 3KM. Biking to work + it was such a beautiful day I biked a bit further to home, a total of 12KM extra (so in total 14.75KM).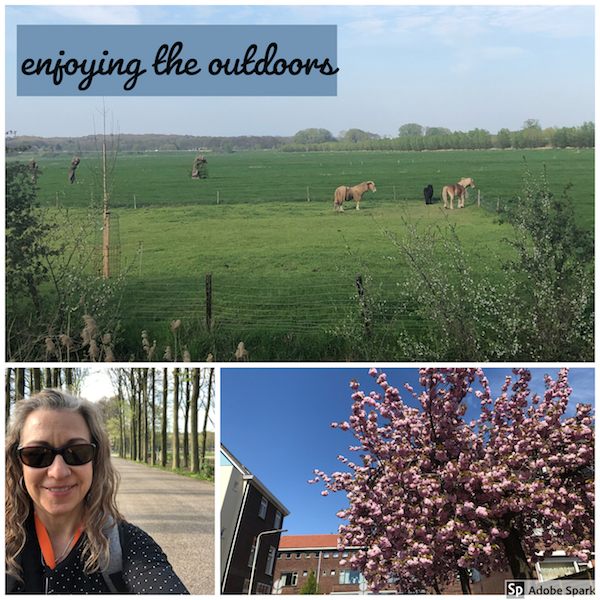 Friday – Friend Day again! I was off on the bike almost around the same time I leave for work to catch the train to Rotterdam. Super nice, relaxed, sunny day with my friends Suzy and Geneviève. Such a tiny country but I really don't get around to seeing people I love enough. Hopefully next time won't be so long a wait. I took a long way home again on the bike. Total mileage, 14KM.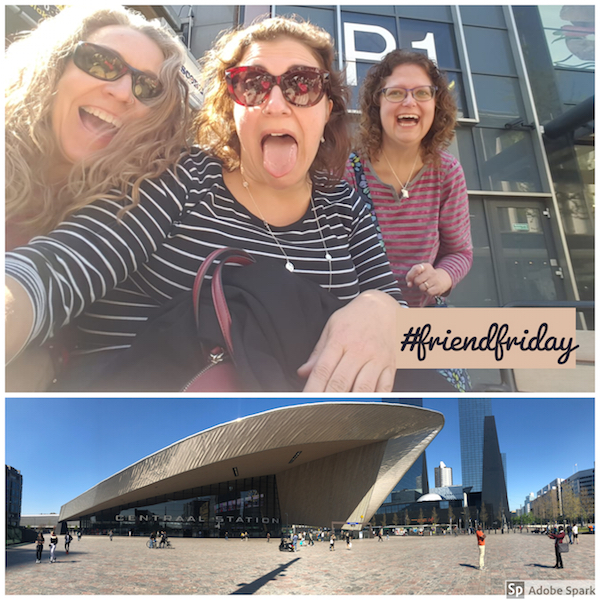 Saturday – Bike errands in town, total mileage 7.5KM. Also went for a walk because I wanted to get some steps in. 3KM before dinner.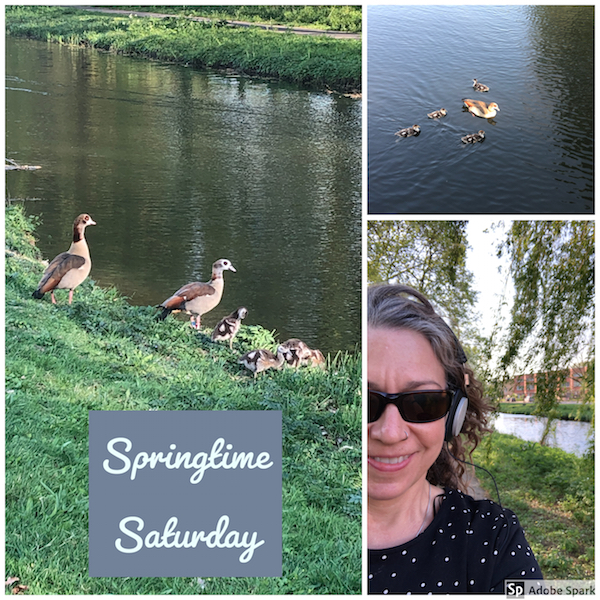 Sunday – Surprise! We don't celebrate Easter, so it's just a regular Sunday for us (this should not come as a surprise). I did however make buttermilk oatmeal pancakes for breakfast as a bit of a fuelling test for Ron. So I'll likely make these again next Saturday, before we head to Düsseldorf for the marathon. Once he was ready to go, I hopped on the bike to support him through his long run. Total bike mileage, 15.5 KM.
Had a walk before dinner, 5.5KM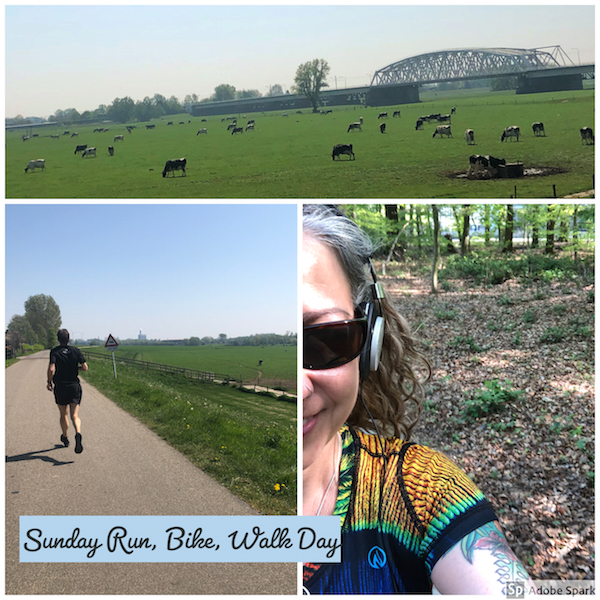 Total Steps for the week: 68,212 *at the time of publishing
Total Walking mileage: 17.35KM
Total Biking mileage: 65.2KM
7/7 Days taking the stairs at home

Coming up Next Week
Plan is biking on Monday (we have the day off), getting in more walking and possibly going to the gym to see what I can do there if the physio clears me for that. I want to be a little bit flexible in any case and not put pressure on myself. Pilates is on a two week break (school holidays) and Ron has the marathon next Sunday in Düsseldorf. If things go the way I'd like them to next week, then I'll start putting my next week plans in black and white again.
How was your week? Have you ever had or made superhero muffins? What's your favorite part of spring – the sunshine, the baby animals, something else? How was your Easter? Did you have Good Friday off?