I never did show you guys the running skirt I bought a while back. I do love it, but I have to say, it's too big! A luxury problem, I know. The first skirt I bought from www.runningskirts.com was in the size 16-18 range so when I went to buy another one I erred on the side of caution. That was silly! I had lost weight an inches since the first skirt! Now I can only wear this one for a very short period of time. Hubs took this photo of me yesterday: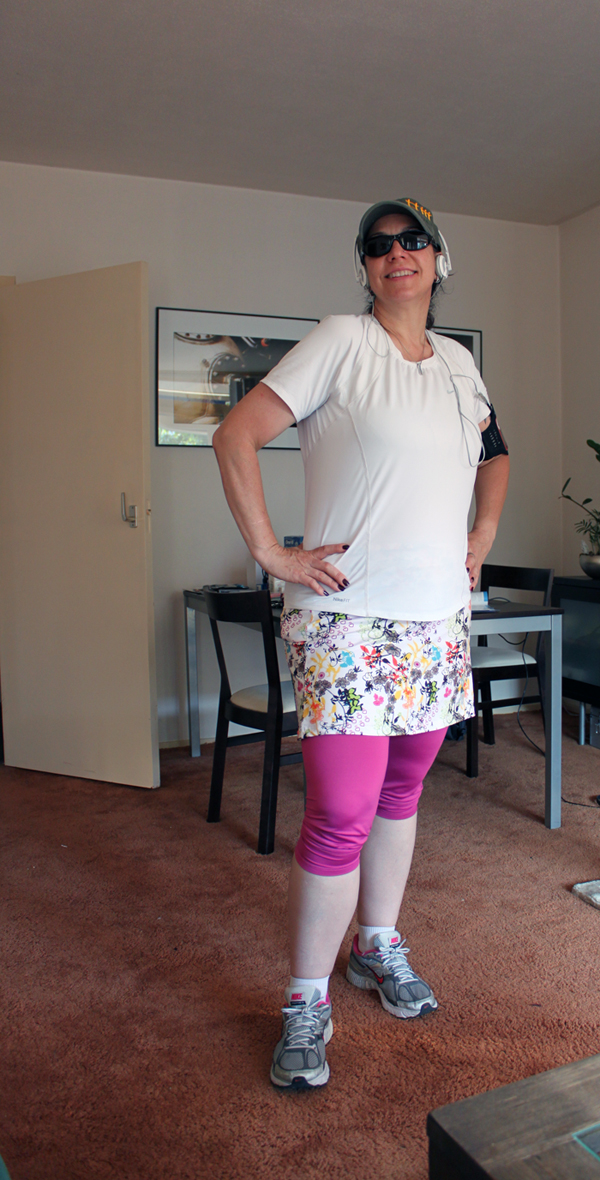 Today I also wore a dress (that is a weeeee bit too big) that a friend of mine gave me. She also lost tons of weight and was swimming in this size. I liked the dress but it was something I never would have dared to wear. I like black and even when I try to wear other colours or look for clothes in other colours, I end up with black (or various shades of pink). I decided I was going to give this dress a go anyway, and even bought a yellow bolero to go with it. A week before S gave me the dress I'd bought my first bolero EVER in my life, now suddenly I have TWO. Hubs took this photo of me this morning: (which is why I still have sleepy face on)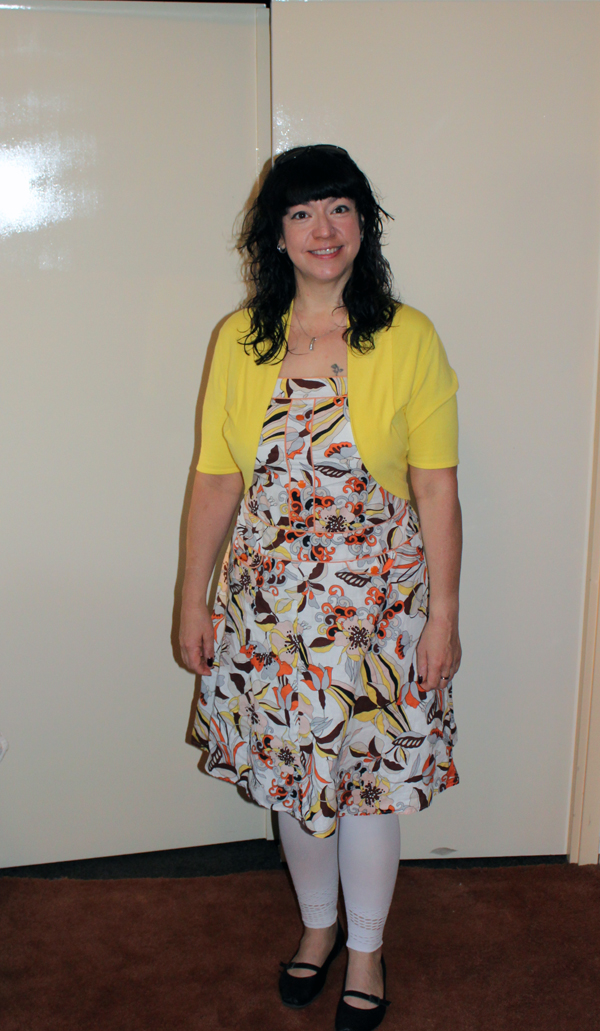 My colleagues are still shocked at work, seeing me in colours. Hell, just seeing me in a dress. But this is actually more ME than anything I've been wearing for the last several years, before I re-committed to Weight Watchers. I like wearing skirts and dresses. I like dressing like a girl. I also like jeans, but not all the time. Being fat really held me back from the clothes I really wanted to wear. Being fat in the Netherlands is like a double curse – there isn't a large overweight population (though, way to go guys, you are getting there) so there isn't a huge demand for plus size clothing. Clothing has improved, but not enough that there are actually stylish shops out there for the larger woman (that don't cost the price of a small child). Anyway, it's much healthier to just lose the weight and then buy clothes in "normal" sizes (ok I really hate the word "normal" here, but I hope you know what I mean).
I'm not exactly where I want to be yet, but at least I'm closer to me than I have been in years.