Admittedly I eat a lot of chicken. I may have mentioned that before. I like it so at least it's not like I'm choking it down. I find it really easy to make chicken taste good too. So why not, right?
Saturday I decided to try out a recipe for my family. I try to cook at least one of the weekend dinners, takes a tiny bit of pressure off the hubs. So this past Saturday I decided to try this recipe from WebMD
My version:
4 boneless, skinless breasts – mine were probably in the range of 150-200g each.
3 Tablespoons extra-virgin olive oil (divided up) – I reckon you can use coconut oil if that's your thing
2 medium white onions, finely copped
3 cloves of garlic, minced. Or 5. Or 7 hahaha! Use as much as you like!
1 cup organic chicken broth – I used a local brand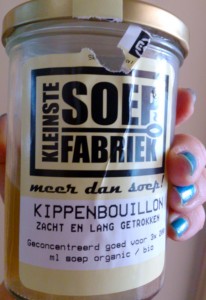 2 teaspoons flour (I used GF flour, same amount)
2 tablespoons freshly chopped dill (divided)
1 tablespoon lemon juice – I would probably add a tad more the next time
sea salt and freshly ground pepper to taste
Steps:
Season the chicken breasts with sea salt and ground black pepper both sides heat half of the oil in a large heavy skillet over medium-high head. Add the chicken and sear until well browned on both sides, 3 or 4 minutes. Once that's done, transfer to a plate and "tent" with foil (I never heard of this term "tenting" so I just put foil on and created a little dome)
Reduce heat now to medium. Add the remaining oil and then add onion and garlic, cook, stirring, for 1 minute. Whisk your broth, flour and one tablespoon dill and lemon juice in a measuring cup and add to pan (I didn't do this, because I'm bad about reading full directions and just dumped everything in the pan – it was fine). Cook, stirring or whisking (if I used a whisk on that pan and hubs caught me, I'd be dead meat… a rubber spatula it was!) until slightly thickened, 3 or 4 minutes.
Return the chicken and any juice from the plate to the pan. Reduce the heat to low and simmer until the chicken is cooked through, about 4 minutes. Once your chicken is on a plate, season your sauce a wee bit with salt and pepper and spoon over the chicken. Garnish the top with the remainder of your fresh dill.
I made ours with Red Quinoa and roasted broccoli (broccoli chopped in a shallow pan, drizzle olive oil on top, sea salt, about 200 C for about a half an hour).
Voila!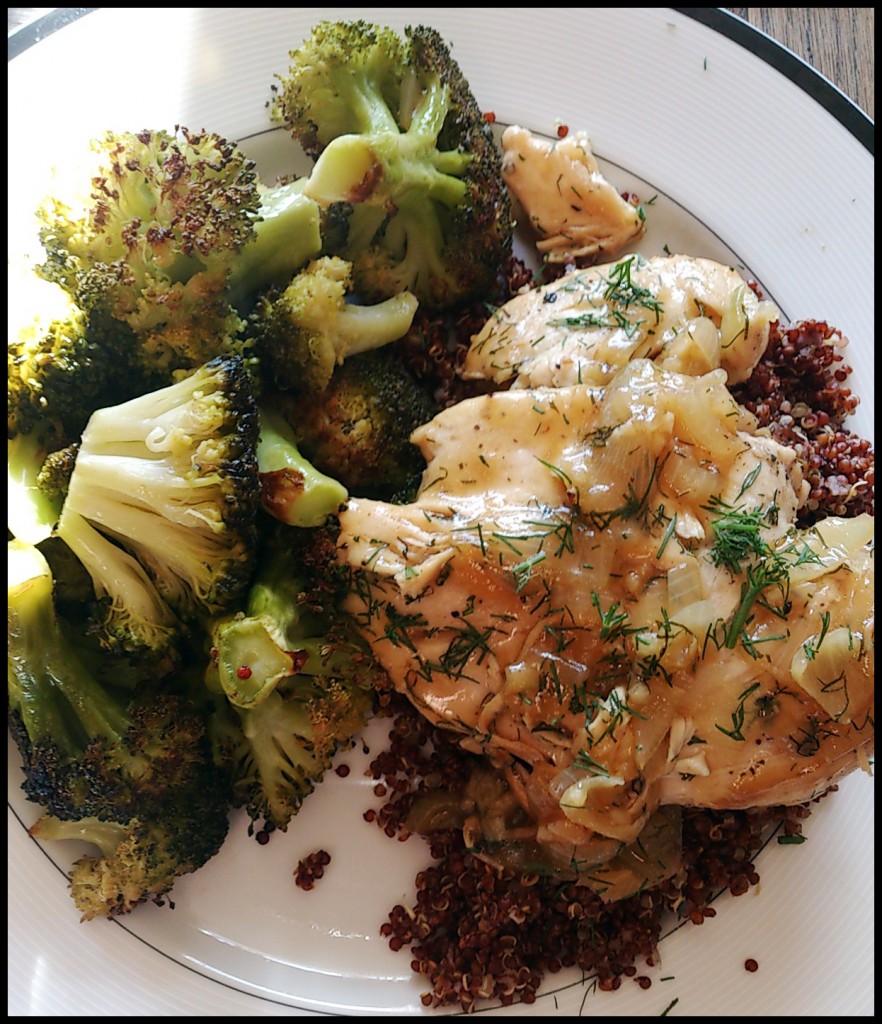 Hubs and the s-daughter loved this and definitely want it again. I loved it too, so I guess we'll be having it again! (and I did have it again, as a snack, cold with goat's cheese and avocado, and then another time partially in my lunch salad!)
What's your favourite chicken recipe? Do you also eat it a lot or do you feel like it's diet food?