This week has been Cray Cray.
I mean seriously. Between work, running and gym I have zero time left over. I'm trying to make it work, you know, but I'm burning the candle at both ends!
For week 3 I needed 4 runs, 1 cross training day and 2 rest days.
Monday – this was a treadmill run at the gym again. I'm feeling pretty ok about treadmill runs, they are much easier when it comes to continuing at a certain speed (i.e. faster) than outside running. Who knew I would be less of a hater? Although I kind of messed this one up; I should have done 10 min at 10KPH and 4 Fartleks for 1 min at 12.5KPH but I only ended up doing 3 fartleks. I don't know what happened except maybe I didn't set the right time on the TM.
Tuesday – GRIT class and 20 min on the bike. I have been leaving work early just to get to this class and while I really like it and think it's great for cross training, it's also very frustrating. I am just not up to speed on proper pushups and while my burpees are getting better (I can do the three sets in the beginning of the class), nearer the end of the class I just tend to collapse instead of jumping back up out of the burpee. Not going to give up, just need to keep pushing through.
Wednesday – I worked from home so that I could either go outside to do my intervals, or go to the gym early. Well neither of those things happened, we ended up going to the gym fairly late and I had to cut my run short. It should have been 7 x 800 at D2-D3 and 3 min walking in between each interval, but I ended up with 5 x 800.
Thursday – RECOVERY RUN. AHHHHHHH… it feels good just to run normally. OUTSIDE. Went with my colleague and he was like the speed of light while I trudged along miles behind him. Still. Great run. 4.65 tiny little kilometres.
Friday – REST day! I did this on purpose so I could go out with friends Thursday after work. I was exhausted Friday. Going out kills me.
Saturday – sort of a rest day. We went ice skating with friends. It was HILARIOUS. I think between Tammy and I we must have tried 57 different pairs of skates until we found a pair that fit. The rink was GREAT, we all liked it more than the one we went to in January, but the skates were AWFUL. Time to buy our own skates I guess, but is that another sport I want to be participating in??? You kind of have to in this country.
I also cooked quite a bit this week – Wednesday I made a paleo chicken casserole, which was ok, but I'm going to play with the recipe a bit to pimp it up. Then I made paleo pumpkin pancakes. I did quite a few Kale salads. I made my paleo pumpkin courgette hummus. Oh and the larabars, which are delish. I also prepped quite a bit yesterday for the week – I have at least 3 lunches ready to go and lots of cut up veggies.
I am really loving the fitbit – not only the sleep data but how it's actually keeping me on track with my food! I am now almost 100% convinced that I was not eating enough. I have been actually not eating enough for a long time and this is why it's so hard to lose weight. It sounds crazy but honestly, at least for me, it's true; don't eat enough, don't lose weight!!
I started Week 4 today with an 11K run – 65 min at D1 and 10 min at D2. Today we went outside. It snowed yesterday but it was perfect running weather today. I roped Hubs into doing the Bridge loop I was doing before I did the Bruggenloop in Rotterdam in December: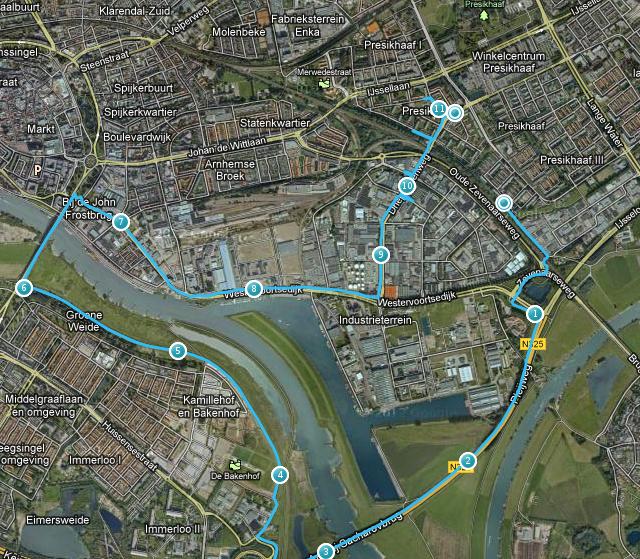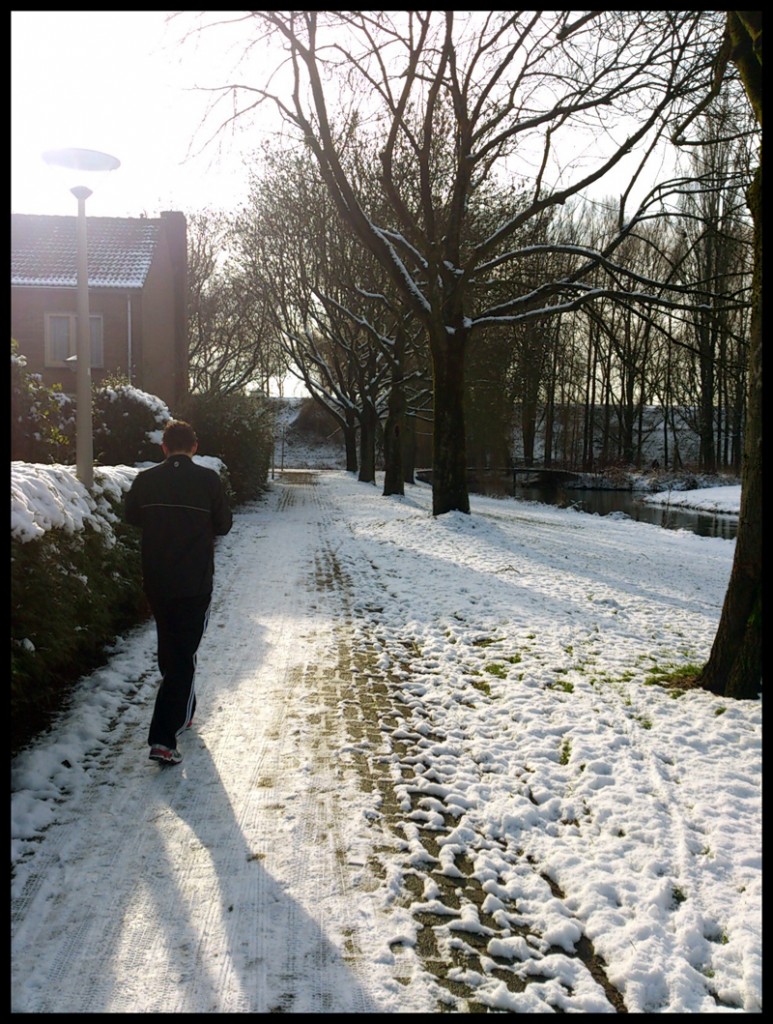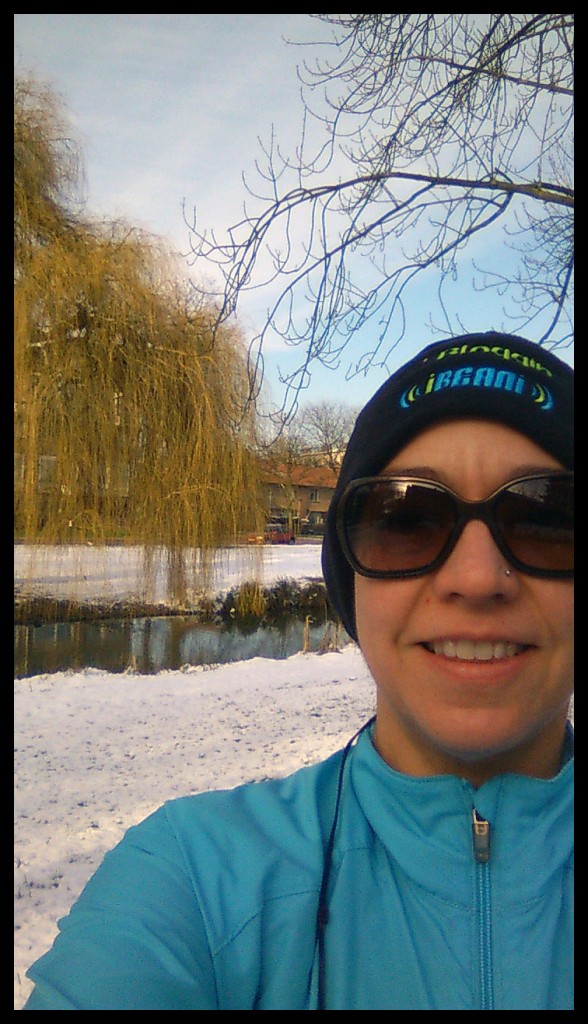 The run went really well. Except of course the last 10 minutes that I have to do faster which I just can't do all in one go when not on the treadmill! I'm not unhappy with it, it was a gorgeous day for running, even if it was a wee bit cold and windy. I love my Sunday runs – I look forward to them all week!
I have some other news…
Thursday I was surprised with the news that I have been selected to go on this year's Origin Trip! Each year a group of colleagues goes to one of the countries that we have the privilege to source our coffee from and this year the destination is Rwanda!! I don't normally brag a lot but I actually believe when people say to me "You deserve this!". I may be in financial administration for my "normal" job, but all of the stuff that I get to do outside of that is what makes me get up in the morning and go to work each day. I love where I work but more than that I love the coffee, the story of coffee, what love and hard work goes into getting those beans to our roasting plant, the care that goes into roasting and the delivery of that gorgeous cup of coffee to the customer. I spend a lot of extra time teaching others what passionate partners have taught me and to actually go to one of the coffee growing countries and see for myself what it's all about is just an absolute dream come true. I don't know many details except it's likely happening around 15th of April. So, stay tuned. When I know more, I'll post more.
How was your week? Are you training for anything?
How about this – have you ever been to Africa???