I have been yammering on for months (years?) about how I need to get my ish together and drop the weight I gained after my foot surgery and last marathon (November 2016). For some reason I am able to focus and then lose the plot a bit, rinse, repeat…  I do think there are several factors involved that make it hard to lose weight, and whether it sounds like excuses or not, there are believable studies out there that confirm the same.
Two factors are:
Pain
Lack of sleep
There are two other factors that perhaps others may recognize in themselves:
The "I don't wanna" syndrome
Emotional eating
I realise – for sure – that I am a broken record when it comes to weight loss but I have actually really been trying to work on the things that I can (the latter 2 factors) and try to eliminate anything that may be causing me stress (which can easily lead to emo eating).
Just before the beginning of the month I made a decision that I find crazy on the one hand (because I said I would never do it again) and logical on the other. I re-joined Weight Watchers online.  I don't have to justify it (but I will); I have been working with a lifestyle coach the last several months and that has helped me in recognizing triggers but also to think about what I eat and when I eat it (for example, I don't need a ton of carbs if I'm not doing any running or spinning that particular day).   This costs me EUR 30 each time I visit her and frankly I need just a little bit more to get me in the right direction.  WW had a very attractive deal (no sign up or admin fees and EUR 16,95 a month for 3 months) so I decided to take the plunge.   I had spoken to my friend Gerrit a few times about the new program (we actually met at a WW meeting years ago), and Dani (and Tori) are following it as well and even though the first few days were hell and I thought "eff this" at least 1,000 times, I think I can do it now.
I joined on a Monday but switched my weigh-in day to Wednesday, so officially TODAY is my first weigh-in. I will weigh-in every Wednesday for the next 3 months.  This is the reason, basically, that I planned my entire month out.  I need to know what I'm doing and how I can attack each day.  Sound control-freaky?  I'm ok with that.
My start weight: 79 KG  (174lbs)
Weigh in #1 78,1 KG (172lbs)
Loss – 900 g (2lbs)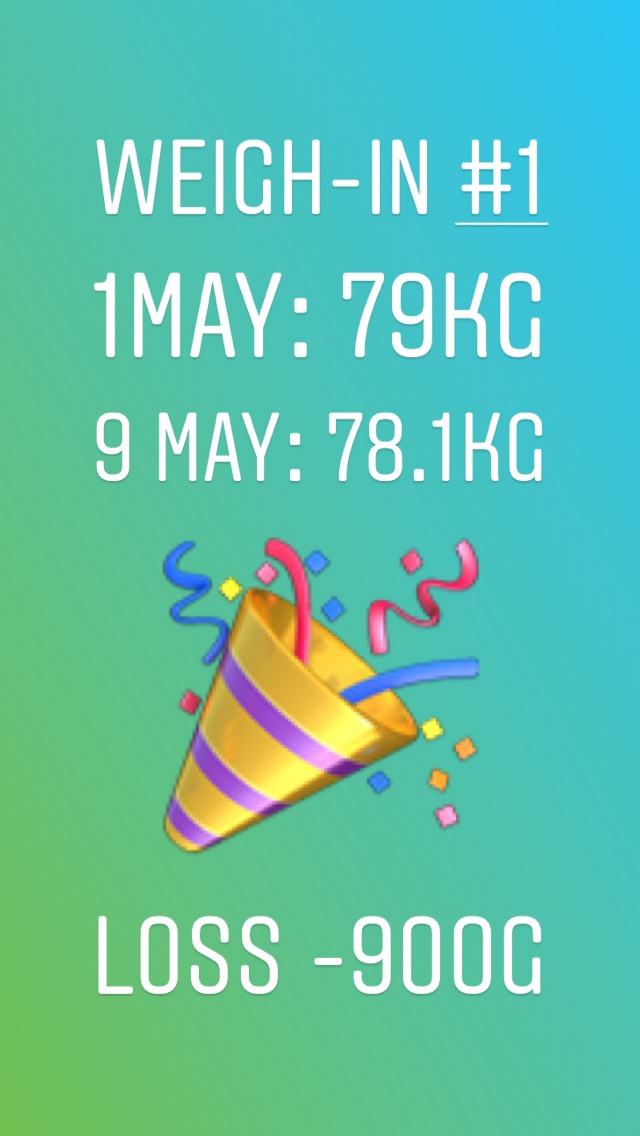 I've been "fitness/running" blogging for quite some time now but in fact I'm somewhere between two worlds, fitness and weight loss. Being on a weight loss journey, especially when you don't stand out (I've not lost hundreds of pounds), is kind of a lonely place.  You inspire no one.  You motivate no one.  You have to be strong-willed and determined and you have to be 100% committed.   And that's where I was really lacking.  Commitment.
Are you at your desired weight? Have you ever had a weight "problem"?
Have you ever followed Weight Watchers or another plan?