Deborah and Kim are the amazing hosts for the Weekly Run Down! Feel free to join in as well to wrap up your week in fitness!
WEEK 31
Plan vs. Actual
Monday – 3.25KM walk, GLI gym 1 hr intake – no workout (appt w/different PT), 3.5KM biking
Tuesday – 3KM walk (office day) to and from train station
Wednesday – 3KM walk, W6R1 run, 6KM, GLI 1 hour, gym 55 min
Thursday – 2.22KM walk, gym
Friday – 2.75KM walk, W6R2 run , gym 55 min
Saturday – 2.5KM walk, parkrun in Alkmaar 5KM, 17/17 Dutch parkruns done!
Sunday – 2KM walk, long run W6R3, 1.4KM w/u walk, 10KM run (!!!)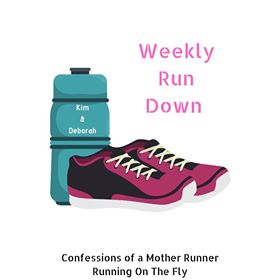 I have to apologise to my blogger friends – I really had some challenges with time last week and I did not get to all the blogs in the linkup. I try to go to every single blog and I think I have missed 4 or 5. So I'm sorry if I missed your blog (and so far haven't responded yet to comments but hoping to do that in a bit!)
To sum it up
I had a busy week – work was busy and stressful and I was also busy going to the pool, the gym, pilates, etc. It's also really, officially fall weather – cool, crisp, sometimes sunny and sometimes rainy. This morning we even had frost on the car windows…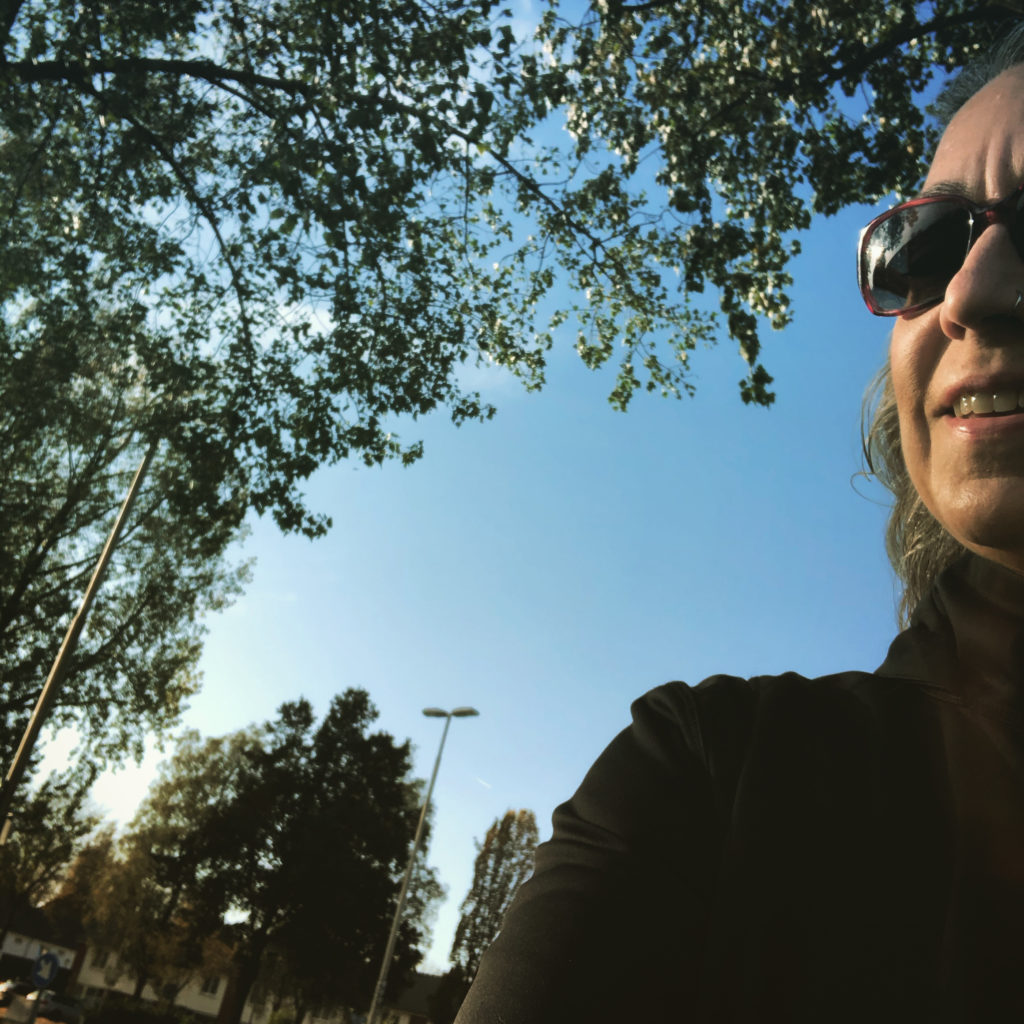 I had a full day out Friday (my day off) – I went back to the orthopedic surgeon because I still have pain and a "weird" feeling in my 4th toe. Come to find out I have synovitis (lots of fluid) and arthritis in my toe joints. I do not know how they could not have seen this earlier! I think the focus has been on fixing the not-fully-completed surgery from 3 years ago. They didn't really look further than under the foot. Apparently the erosion on the joint seems to be going on for about 3 or 4 years. At least, that's from what they could tell.. which is about how long I've been complaining about it… (excuse me while I go over here in a corner and scream my lungs out…) I ended up gettin a steroid shot in the joint and while it's still a bit stiff, it certainly already feels better than it did on Friday morning.
It was also quite a social day on Friday. After my appointment I met up with Joanna again and had a great catch-up with her.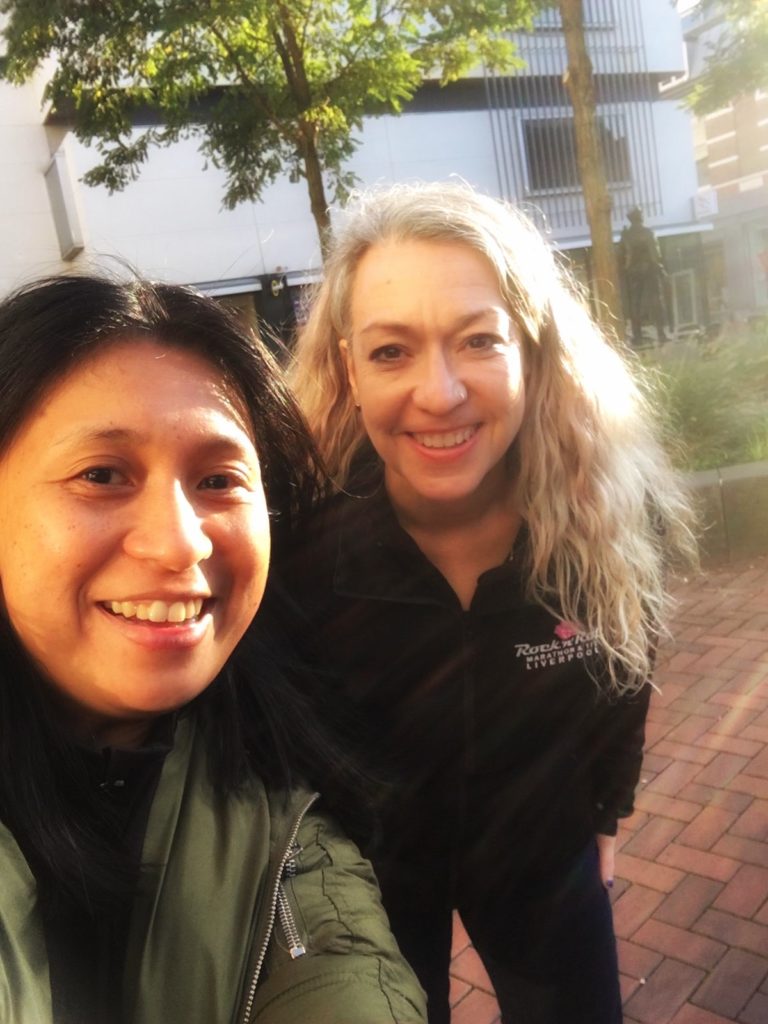 Then in the evening my friend Gerrit was transformed into Miss Charlie Sparkle, performing in her very first drag show ever! It was super late by the time I got home (2:30am) but I was so glad to be there as part of her entourage!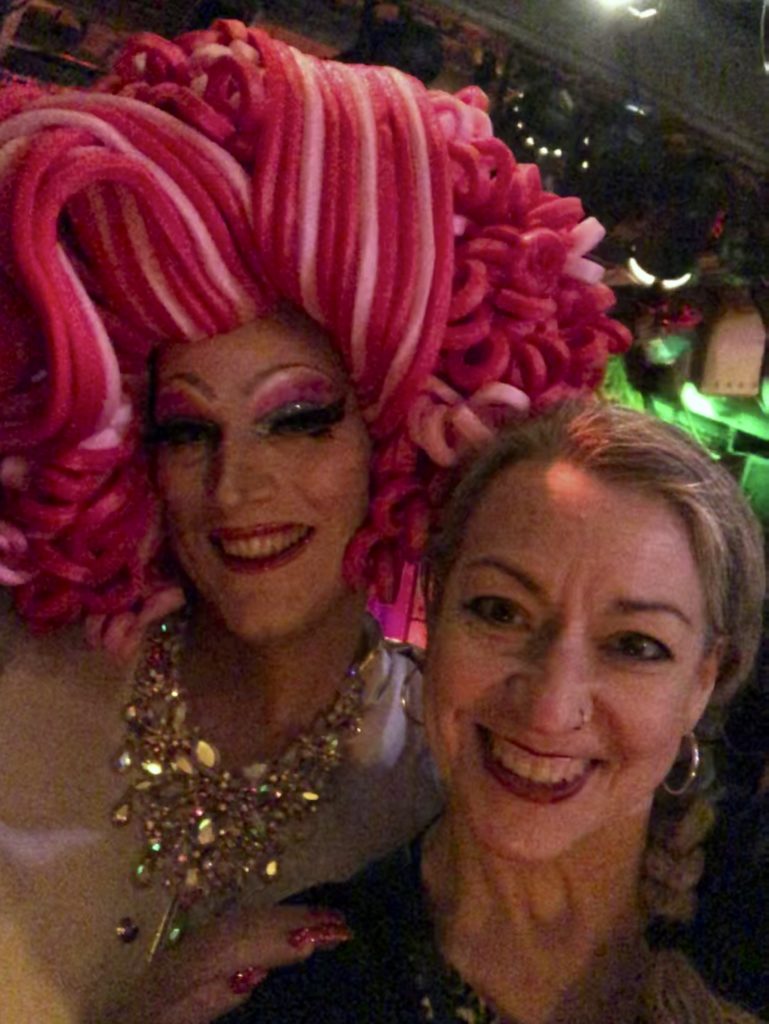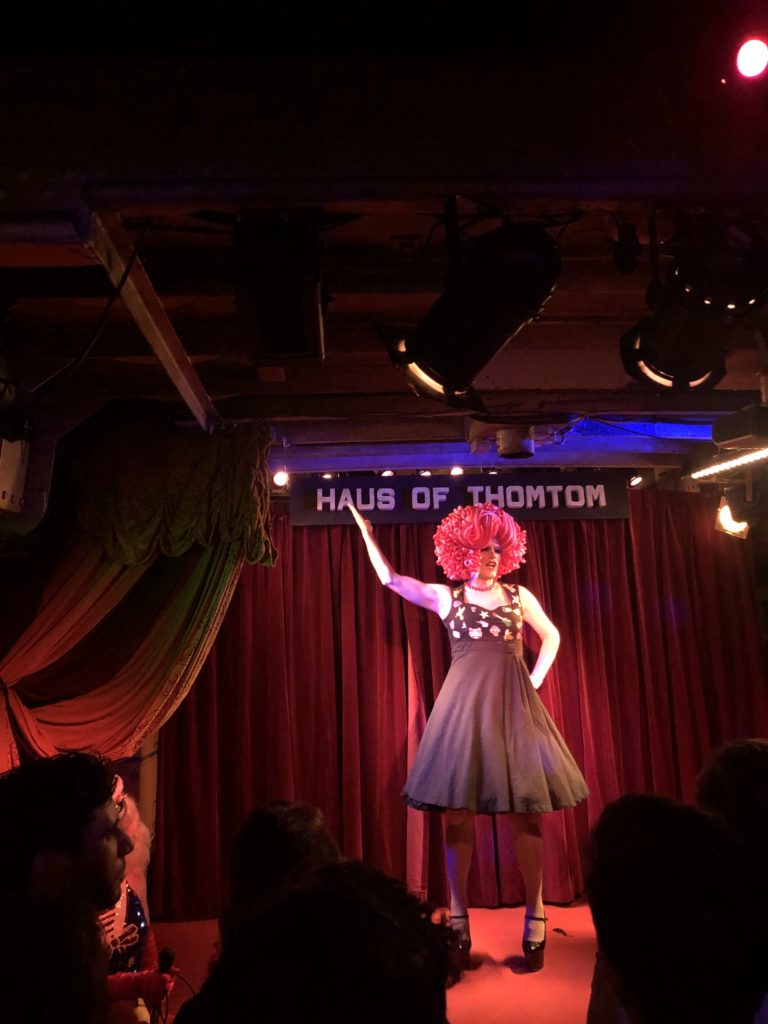 This Week In Fitness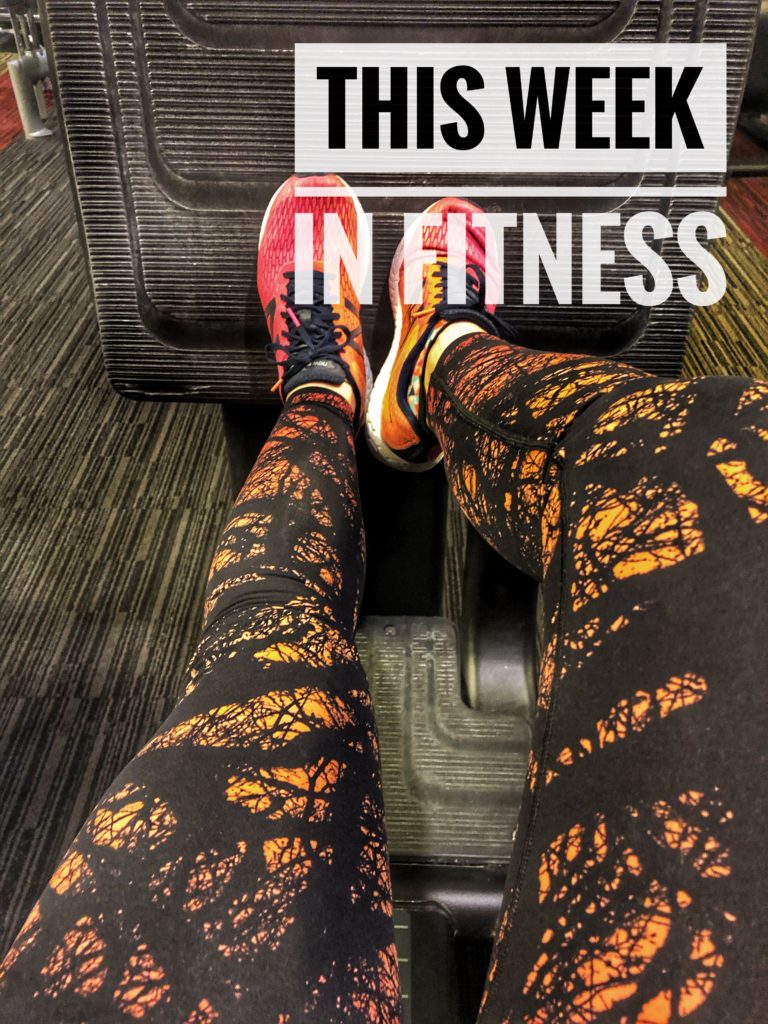 This week in Fitness – Planned vs. Actual
Monday – Aqua Jogging (maybe something else as well because it only starts at 9pm) actual
Tuesday – RPM actual
Wednesday – Pilates actual
Thursday – Gym, strength or maybe XCO or maybe both
Friday – strength at home
Saturday – walk or bike
Sunday – RPM + a bit of strength
Done with Swim Classes
So I didn't hate aqua jogging – the concept of -but I really did not enjoy the class. These classes are just not for me. Maybe it sounds like I'm being elitist or something but I feel that the classes are really below my level. I mean I'm not at some sort of high level of fitness but I'm not "new" at all of this. I have the feeling participants in these classes are just starting their fitness journey. So, I'll go and do laps but no more classes.
Gym Time
I'm enjoying my gym time with 2x RPM this week and 1 time strength training with a bit of a bonus today after RPM; I haven't been doing side planks so I decided today to do some planking and my exercises from the physio, along with some stretching.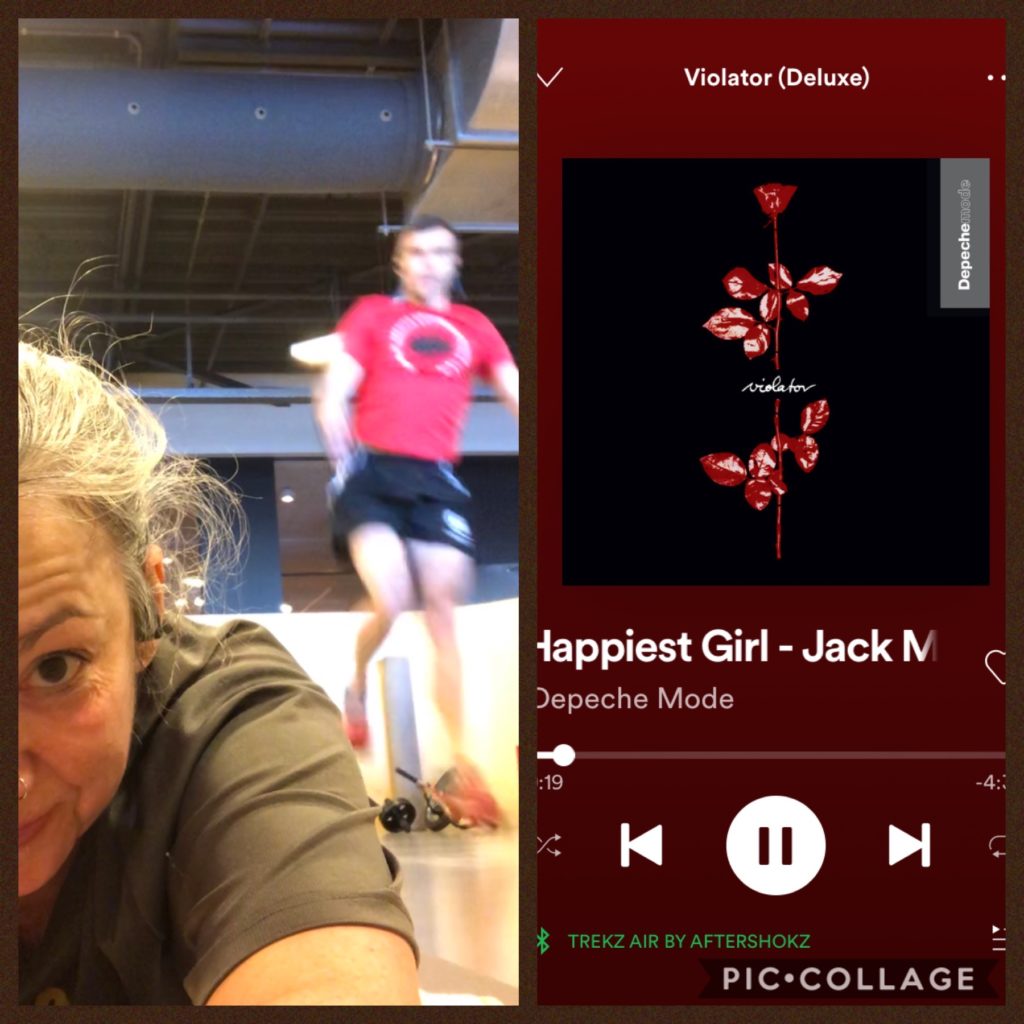 Pilates is Pilates
This is what I always say to Ron when he asks me "How was it?". I know it's good for me, but I'm looking for a bit more advanced course in a couple of weeks.
All in all I'd give this week a B; I did have two rest days but had more than 10K per day steps (on average – still not every day 10K). I logged into MFP and logged my food 4 out of 7 days. I feel like I'm getting my groove back a bit, but not gonna lie, I'm still missing being able to run.
Coming up Next Week
On the Plan for Next Week
Next week will be a bit challenging with time and workouts. I have a team outing and dinner with work on Tuesday.
Monday – gym, strength training
Tuesday – I shall make more than a feeble attempt to get up early to do a walk in the morning
Wednesday – Pilates
Thursday – Gym, strength training
Friday – something at home
Saturday – Parkrun in Dusseldorf
Sunday – RPM
Parkrun in Dusseldorf
So, Parkrun is coming to the Netherlands and soon there will be a Parkrun in Nijmegen (a neighboring city that I often run to/in). I'm working with a couple of other people to actually get it going here in Arnhem as well! I am in contact with the guys in Nijmegen and several of the core team are going to Parkrun Dusseldorf Saturday morning. Naturally I want to go as well! But I can't run… at least at Parkrun you can walk the whole 5KM since they encourage everyone of all levels to join. Another guy interested in helping us in Arnhem is coming as well We'll be a pretty decent group of Dutchies as Parkrun tourists. I'm looking forward. It will be hard not to run at all. If you made bets against me you would probably win…
That's a wrap!
That's pretty much it for this week
How was your week? What grade would you give yourself? Have you got anything exciting planned for next week? Have you ever run Parkrun? What do you think, will I resist the urge to gently jog Parkrun in Dusseldorf?