Deborah and Kim are the amazing hosts for the Weekly Run Down! Feel free to join in as well to wrap up your week in fitness!
WEEK 31
Plan vs. Actual
Monday – 3.25KM walk, GLI gym 1 hr intake – no workout (appt w/different PT), 3.5KM biking
Tuesday – 3KM walk (office day) to and from train station
Wednesday – 3KM walk, W6R1 run, 6KM, GLI 1 hour, gym 55 min
Thursday – 2.22KM walk, gym
Friday – 2.75KM walk, W6R2 run , gym 55 min
Saturday – 2.5KM walk, parkrun in Alkmaar 5KM, 17/17 Dutch parkruns done!
Sunday – 2KM walk, long run W6R3, 1.4KM w/u walk, 10KM run (!!!)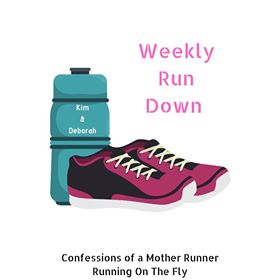 Another Week Bites the Dust
It's that time again. It wasn't a bad week, but here I am on Sunday, struggling to feel OK about things. Please don't think I want to feel this way or that I don't try to find the positive in every day. I promise you I do. I'm just struggling mentally. It's hard to describe because I've nothing to complain about and yet… something's not right.
I don't want you to feel sorry for me and I don't want to scare people away either but I have to be honest about not feeling good. Pretending I do when I don't just makes things worse. If you have ever dealt with depression or have loved ones who've dealt with it, I'm sure you can understand.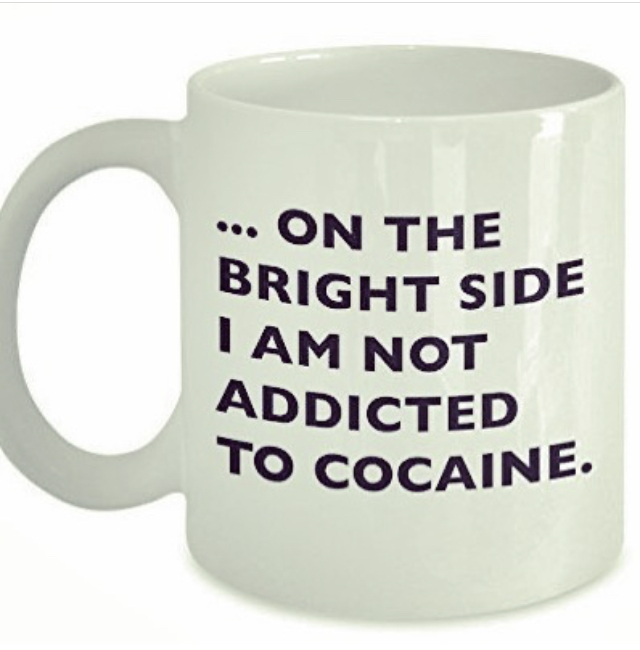 I'm also not going to dwell too much on it; let's talk about the week shall we? I'd have to give myself a C this week. It just was "meh".
This Week In Fitness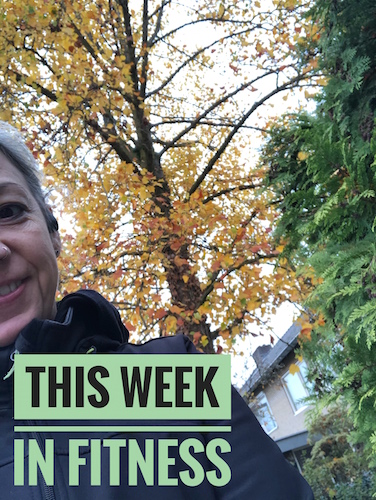 This Week in Fitness – Planned vs Actual
Monday – gym, strength training Actual
Tuesday – I shall make more than a feeble attempt to get up early to do a walk in the morning Nope
Wednesday – Pilates Nope
Thursday – Gym, strength training Nope
Friday – something at home Went out for a walk
Saturday – Parkrun in Dusseldorf Actual
Sunday – RPM Actual (plus 30 min on Arc Trainer)
So yeah, it really wasn't that great, but it wasn't the worst week ever.
The Daily Rundown
I started off the week fine, but we got home pretty late from the gym Monday and I didn't sleep well, so Tuesday morning was just a no go.
I did have a great/ fun night out with my colleagues on Tuesday, but of course our night out was in Eindhoven (about an hour drive from here) so I was home around 9:30pm.
Wednesday I had a quick meeting after work with others to discussing getting Parkrun in Arnhem literally up and running. This was the only time we could meet, and after work, so I had to skip pilates. It was a good reason to skip; I'm keen to really make this happen. I asked Ron spontaneously if he wanted to go to Sugar Hill and get a burger with me and he happily accepted my invitation.
Thursday I worked quite late (until almost 7pm) and Ron had a hair appointment at 8:30 so after I had a quick bite to eat I walked over to our hairdresser (who is the wife of our former trainer and in the same building – about 3km away from home) to get my steps in. I wasn't fair from goal since I discovered in the morning i had a bent key and wasn't able to get into our storage to ride the bike to work. Filed under: things that only seem to happen to me …
Friday I was off work and just didn't feel like doing anything. I think this is where things go wrong for me lately. If I have down time I think to much or I get sad and then I cannot get motivated to do things. In the afternoon though I finally got dressed to go out walking and did a little round in the nearby neighborhood and back. Friday night we went over to Wendy and Vincent's so we could hear all about his trip to NYC and the marathon experience. He picked up some Nuun for me and got me another Nuun marathon bottle. I think I'm going to collect the 6 World Major Marathon bottles instead of the stars (medals). So far I have Boston, Chicago and New York. Always purchased, never earned.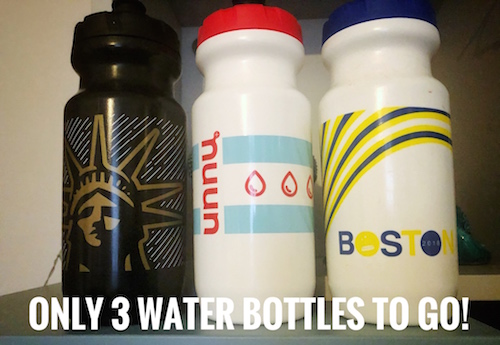 Saturday was an early start; 2 others wanting to get Parkrun started here were at my house at 6:45 to make the drive to Düsseldorf. It's about an hour and half drive and was really quiet on the road which was nice. The location was really nice and I enjoyed the run. Yes, you read that right. I ran. Did you think I wouldn't? It was more like a gentle jog and I had two walking breaks. We got a chance to talk to the guys from Nijmegen (our neighboring city) and to the ones organising this particular park run so it was also informative. After the run we all went to a cafe nearby and had coffee and something to eat. We talked more on the ride home as next Wednesday we are doing a pitch at a bi-monthly runner's gathering (called the Run Cafe).
Ah Sunday, here we are again! This morning was RPM and 30 minutes on the Arc Trainer. I did not feel like going as I felt pretty depressed on the way there. I am glad, and proud of myself for going there and NOT laying in bed feeling bad. It does help, to go to the gym. It's not the solution, but it helps. So I'll keep doing that.
To Sum it All Up
I had one run of 5km (I'm seeing my physio next Friday and I'll mention it to him. I think I can start running but hey, I'm not a professional, so…)
2 x to the gym, 1 x with strength training
No home workouts
3 walks
steps: 72,273*
What is up with my body?
The running was fine,but something in my body feels off and it's just really hard to explain.
At my massage on Wednesday with my friend (and massage colleague) Marieke we talked about how sometimes GP's just don't listen. They are bound to insurance agreements and are usually quite conservative. I talked to my doctor in September about the feeling I have in my abdomen, just above my groin (where i get nerve pain now from the herniated disc), and she told me that my abdomen felt "fine" and "normal". I've always had a pot belly and with menopause it's an even bigger pooch, but on the left side it feels like it's pushed out more than on the right side and it feels "harder". If that makes any sense at all?
I just don't know if this is a real thing or if it's in my mind or what? And because it's so bloody hard to explain I don't even want to go back to my GP. I'm just so done. I don't want more body problems! Isn't it enough to have to constantly be in pain or recovery or both? Can I just stick with the foot thing, please??
Coming up Next Week
The Plan Next Week
Monday – pilates, maybe also something at the gym afterwards
Tuesday – RPM
Wednesday – REST (Run Cafe Pitch for Parkrun)
Thursday – another meeting in the evening (sports massage related)
Friday – physio and gym/strength training
Saturday – not sure yet
Sunday – RPM
Next week I'm also going to try just getting up in the morning early to get used to it. I haven't heard this podcast yet but the gist is that if you are trying to get up early AND run AND do strength training, AND AND AND… that's too much in one go. So the first step is getting up.
Because of the Run Cafe gathering, I've asked my pilates instructor if I can start on Mondays a week earlier than planned. Haven't heard back from her so if she says no, then no pilates next week!
That's a wrap!
How was your week? What grade would you give yourself? Are you one of those people that weird things only happen to you (it seems)? Have you ever had to give a pitch to 100+ people for something you were passionate about?