I have a little time, so I thought I'd do a Friday Five today and a Runfessions (two for the price of one, hey!); Friday Five is a free topic this week, which is great for my brain and it's ever-swirling-around-my-head thoughts:
What's Friday Five?

Join Running on Happy and Fairytales and Fitness every Friday for the Friday Five 2.0 linkup! There are suggested themes, so be sure check the theme via one of these blogs, write your post and link back!
For Runfessions, I'm linking up with Marcia, from Marcia's Healthy Slice!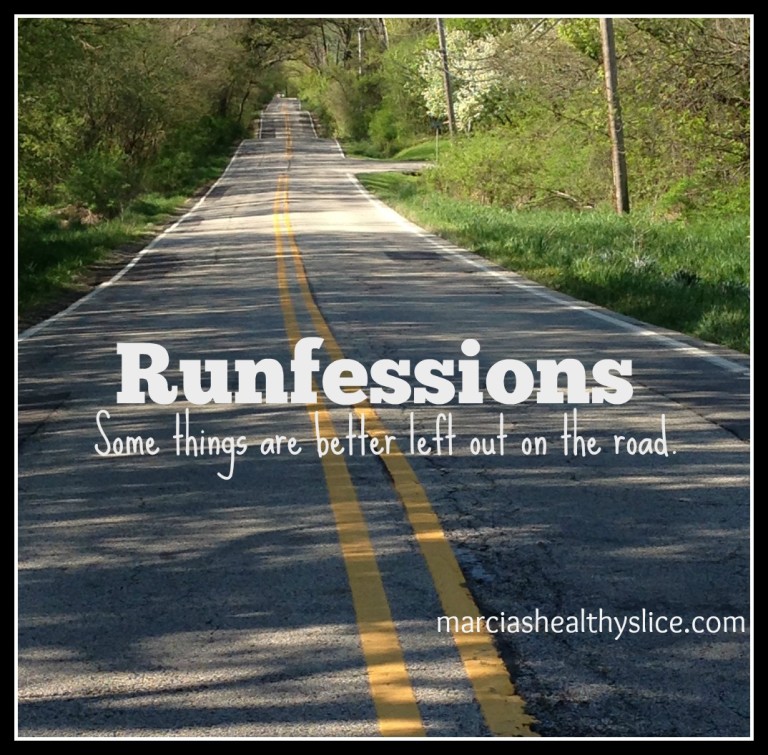 Right. So. Without further ado.
Runfession Number 1: This week it was announced who was chosen to be on the elusive ASICS Frontrunner team. I runfess I did apply, but I pretty much knew that I had no chance of making the team. And I didn't. I was disappointed and I'll admit it, envious. The ones that I knew (here in NL) that made the team were obvious anyway. I kind of feel let down by big brands in general, to be honest. Also, I'm not a popular blogger and here in the Netherlands obviously I don't blog in Dutch. I could, but I don't want to, that's my choice (I would blog even less as it takes me twice as long to put my sentences together!) And, let's face it, I'm not the "ideal" runner as far as marketing a brand goes. I'm slightly tubby. The only brand that I've felt really doesn't care if you are not perfect is Rock 'n' Roll Marathon Series. They want "real" runners. Haha, I hate when people say things like that ("real" runners). Of course, runners who are fast, have no body fat and have won records are also real. But you know what I mean. Anyway, don't worry, I'll get over myself. I'm just admitting that I am/was envious. Do you ever feel jealous about other people's accomplishments?
Runfession Number 2: I am seriously considering liposuction. Before you start screaming, let me explain. I have been at this weight loss/ fitness game for a long time now and some parts of my body just don't change composition. This week I saw part of a program talking about how food changed for the worse back in the 50's and it's had huge effects on our bodies. It makes me wonder if some damage is just already done and cannot be fixed without surgery. I don't want it to look "good" or even "better", I want my body composition to change! I want my fat percentage to go down and I want to run faster. I want it for running! Does that sound odd? I certainly can't afford it right now, but I think I'm going to start saving for it. Even knowing that I won't be about to do sports for at least 2 weeks, there will be compression clothing involved and I could be as long as 6 weeks out of the running. Do you know anyone who has had liposuction?
[ctt template="11″ link="h8Vb0″ via="yes" ]Jealousy, liposuction, dream races and more… Friday Five + Runfessions Link-up![/ctt]
Runfession Number 3: I have a real love/hate relationship with my scale. You may already know this about me. I wanted to wait until the end of the month to weigh in, but I got on the scale this morning. I'm not going to tell you what it said because it's not official. But I'm kind of disappointed. This is why I really wish that stupid number weren't so important. Yes, "You are More than a Number on the Scale". I know. But it takes hard work, patience and oftentimes every bit of energy to stay on track for a result that is not unrealistic. I say that because MAYBE losing "x amount" of kilos per month is unrealistic. Do you love or hate your scale? Are you ruled by it? Do you get disappointed by the number?
Runfession Number 4: I started looking at marathons for next year… yep getting WAY ahead of myself. The one I really want (I'll not spill the beans yet) I don't think I can afford because it's in February. That's enough hint. Here's another; it's not in North America or Europe. Do you ever find yourself considering dream races even though you are not ready for them?
Runfession Number 5: I am really afraid to fail. Like everything. I feel like a deer in the headlights at the moment with school and with running. I don't feel like I challenge myself enough. Negative Nelly lives in my head rent-free and I've no idea how to kick her out. I listened to my friend Martinus' podcast at 300 Pounds and Running (finally) this morning and he said something that really resonated with me: "Don't be afraid to fail and if you are, do it afraid anyway." I am doing this over and over again and yet I'm still wracked with fear. Do you feel fear and do it anyway?
These are my runfessions – what is one runfession you want to make this week?