Fit Five Friday – 5 Things I Loved About My First Marathon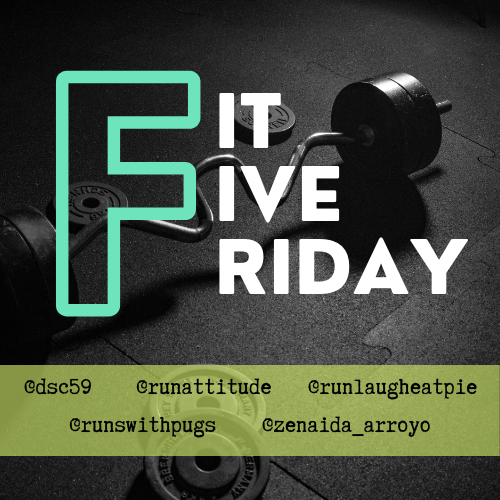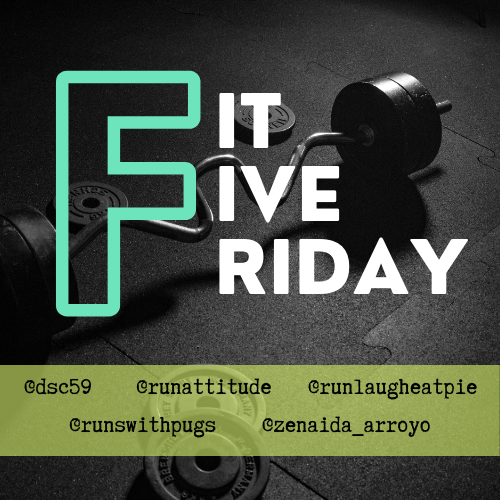 Welcome to the Fit Five Friday
It's that time of week again! Hopefully you've been enjoying this new link up with your FIVE amazing hosts – me, My First 5K and More,  Running With Attitude, Runs with Pugs, and Zenaida! ! Feel free to join in on the fun!

Five Things I Loved About My First Marathon
Recently Facebook reminded me of my first marathon – Paris 2015. It's not really that long ago yet it seems like forever! Now that I look back on it, it was really the beginning of a short but very sweet running period for me.
These are not really in any order except for number one: 
It was in Paris
I mean, really number one thing I loved about my first marathon was the location. As a young girl I dreamt about living in Paris, so much so that when I was in my early 20's  and the opportunity presented itself to live in The Netherlands my reasoning to come here was that it was "close enough" to my dream. Paris is, to this day, near and dear to my heart.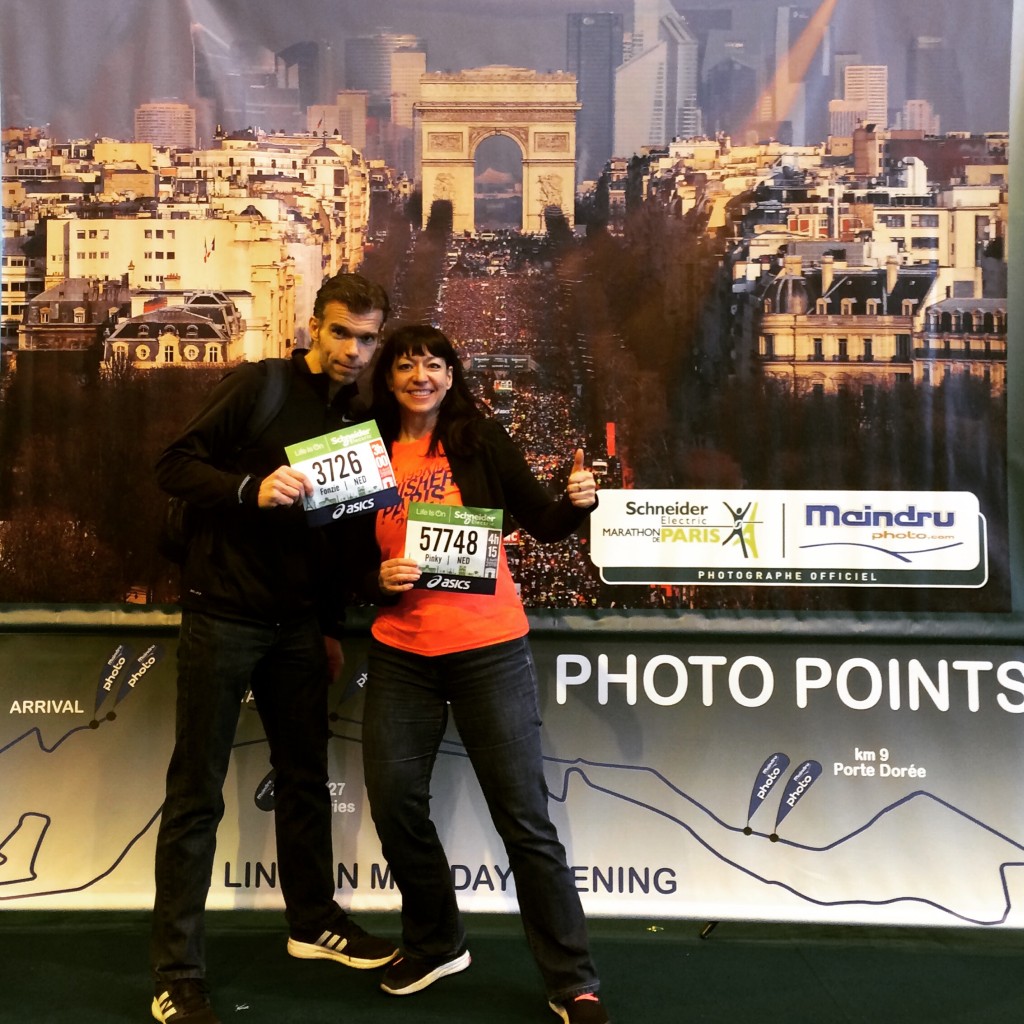 I trained pretty seriously with my crew
I'd been running with SocialMile for some time and at some point a few of us decided to go to Paris together to run the marathon. It was probably the only time I was super serious about my training. I followed a Garmin plan , gave up alcohol and junk food, and strength and cross-trained the days I didn't run (actually some days doubling up). I was really fit then (I'm still fit, just in a different way). 
Unfortunately I also started to get a neuroma in my left foot (the one that has been operated on twice now) so by the time the marathon rolled around I wasn't able to run like I'd trained. Still, what an extraordinary experience!
I met some amazing people
I'd been chatting with a lot of runners from the Running The World Facebook group and while I was there a wonderful lady named Jayne had set up a meeting for the night before. Risky, but after my SocialMile crew and I had our pasta dinner, I left everyone at our accommodation and went out on my own to meet up with them. And I am so glad I did! I'd already met a few people at the Breakfast Run so I felt confident to meet a few others in the evening.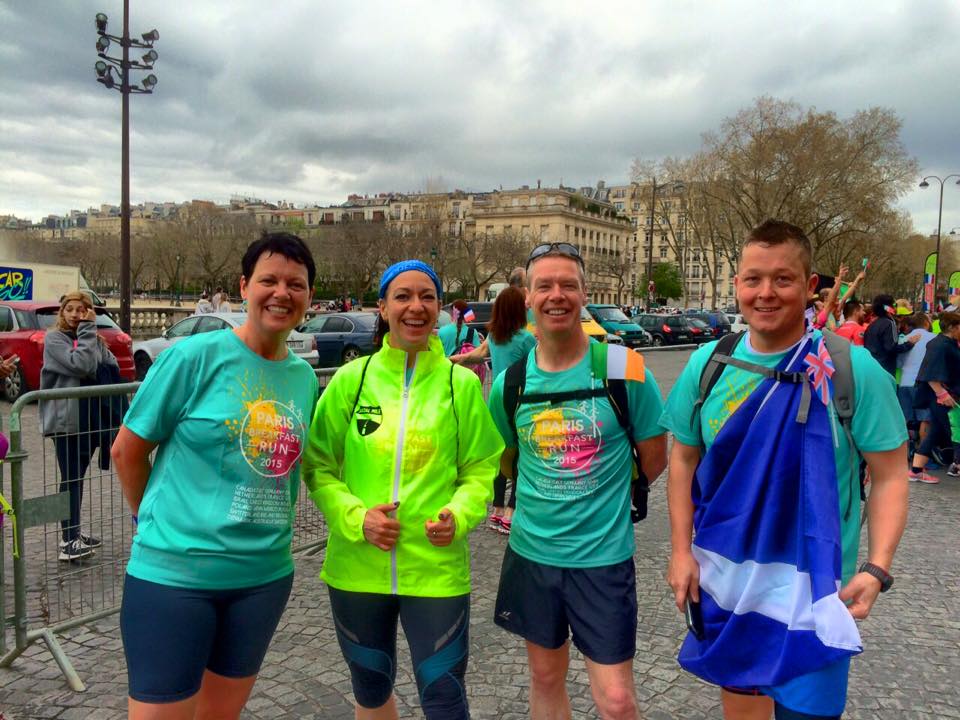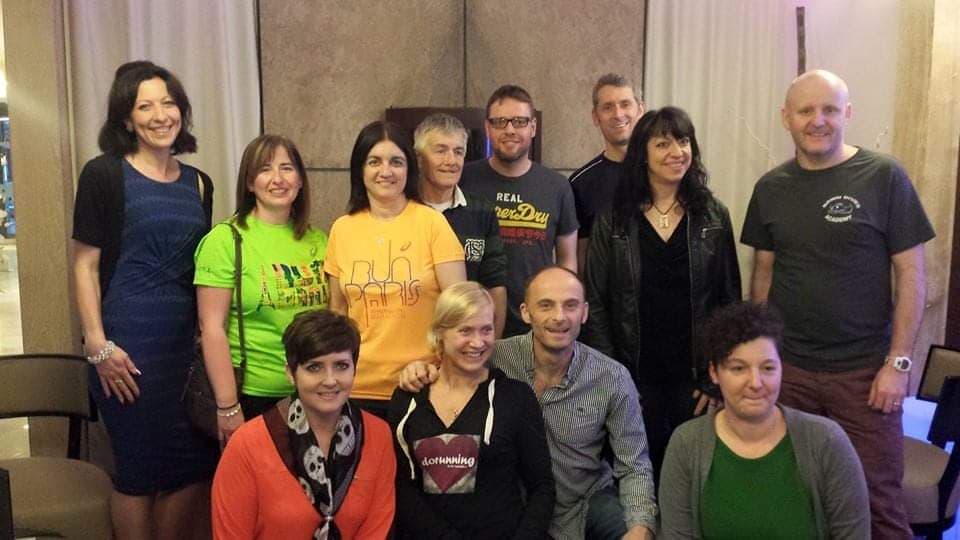 Joni, Jo, Jo, John, Gavin, Rob, me, Graham, Jayne, Susie, Chris and Charlotte. All running friends I've seen on other occasions since meeting. In fact, my first volunteering at Liverpool was helping John and his team out with medals for the 5K.
These RTW runners are truly my running family on this side of globe.
Since the lockdown I haven't seen any of them and I really miss them. Liverpool is our big get together event, and I cannot wait to get back there and ninja-hug the heck out of everyone.
I met Scott Jurek (again)
I am really a huge fan of Scott Jurek and at the Berlin marathon expo in 2014 I'd met him and even had the opportunity to run with him; We ran on the old airfield tarmac and he took the time to run a couple minutes with every single person who joined him (and later "ran into" Ron while running the actual marathon the next day, where they also chatted a bit!).
In Paris I knew he'd be at the Brooks stand, so after the breakfast run we headed back to the expo so I could talk to him again. I loved that he also remembered us from six months earlier.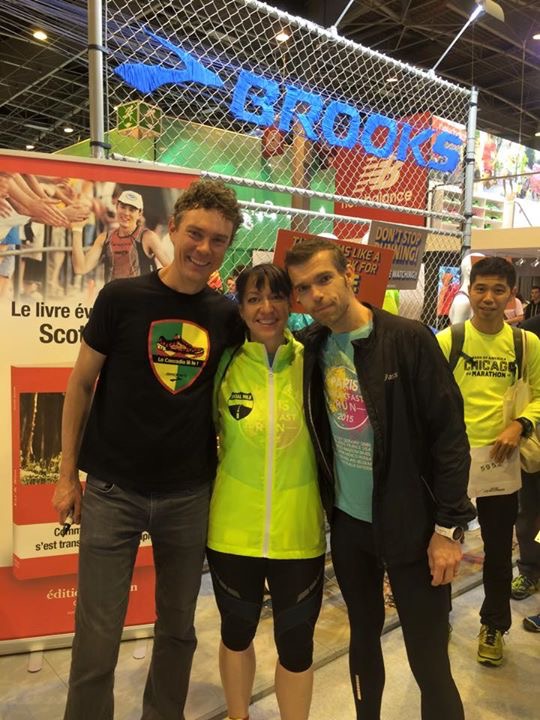 (fun fact, we met again at the Boston marathon in 2018 where his memory was vague but after Ron mentioned running into each other on the course of Berlin he remembered us)
The marathon taught me that I could really do anything
I'm certainly not saying you have to run a marathon to experience this, because it could be a half-marathon or even a 5 or a 10K that gives someone this feeling. But for me it was crossing that finish line of the marathon the first time. I was in pain, I definitely cried, but I also had the hugest smile on my face.
This was a real defining moment in my life – before running the marathon the biggest thing I ever did that took that much guts was moving to Europe. Though I struggle sometimes doing things or making decisions, I always go back to the thought of "If you can run a marathon, you can do this".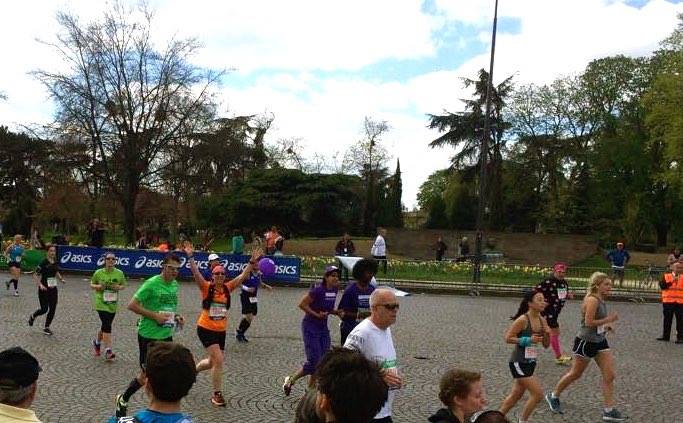 Want to read my First Marathon recap posts?
Part I is here, leading up to race day
Part II recaps race day and the day after
Have you run a marathon? What was something you loved about it? If you've not run a marathon, what was the "first" race that made a huge impact on you?
Join the Fit Five Friday Link-up!
Here are the guidelines:
Your link should center around some kind of fitness (exercise, wellness, mental health, nutrition… the possibilities are endless!)
Please link back to your hosts! It's the right thing to do!
Share the link-up love by visiting and commenting on your hosts and at least two other Fit Five Friday bloggers!
Feel free to share about Fit Five Friday on your social media! Tag #FitFiveFriday to get the word out!