Fit Five Friday with the Ultimate Coffee Date August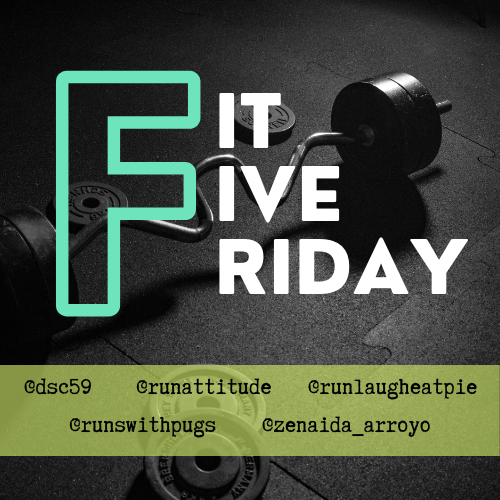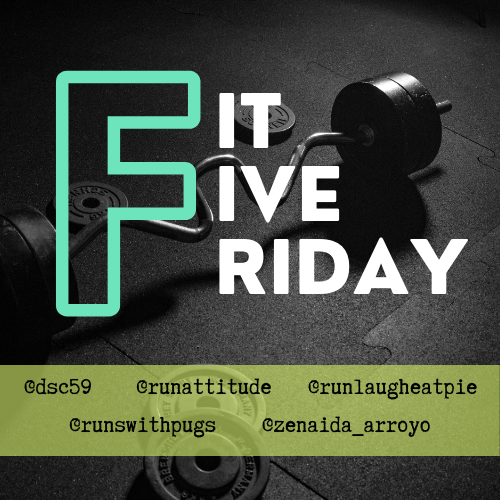 Time flies when you are having fun, right? It's that time of week again! Fit Five Friday with with your FIVE amazing hosts – me, My First 5K and More, Running With Attitude, Runs with Pugs, Zenaida ! Feel free to join in on the fun!
Welcome to the Fit Five Friday
What the heck happened? Suddenly it's AUGUST??? As the temps have been raging for most of us, how about an iced latte (your choice of cow or plant milk) and we can have a chat.
Head over here to join the Ultimate Coffee Date with the others!
If we were having coffee…
First of all, I would tell you that I had great intentions in July. Especially with
the gym
running
working on my job situation
I kind of failed at the gym. I did manage two weeks in a row, but heat, commuting, and prioritising running got in the way. Plus I also was away for a week and before you know it, it will be an entire month since I've been to the gym.
The good news is though, that while I'm not sure I was 100% on my running schedule, I really did do my best to make it a priority, even by getting up early in the morning to do my runs due to the stifling heat and humidity. Yes. Me. I may not ever be a member of the 5am club; I have so many failed attempts at this, but at least I have made the training a priority.
And as the caption says, this is the most kilometres run in a month since May 2020. Not a big deal to some, but a big deal to me.
If we were having coffee…
I would tell you that the job situation and the job search is taking up a LOT of rent-free space in my head right now. At the same time I am very angry about certain decisions that have been made, I'm also doing everything in my power to remain professional and do my job to the utmost ability. Next to that I'm looking for a new job which also takes up time and energy. I've actually had 3 interviews since May and all 3 haven't panned out.
I get a lot of rejections, sometimes almost immediately as I'm sure companies are using key word searches on resumes that are submitted. Maybe I'm too old, too expensive, don't have the degrees companies want (and 30 years experience doesn't count) – I don't know. If you can't get your foot in the door, you also can't tell that company why you would be the best person for that job. Hmmmph. Oh well. Onwards.
If we were having coffee…
I'd tell you I ticked one of my parkruns off the Run the Rhine challenge but it wasn't the one I planned to do nor was it even the 2nd choice!
We spent 6 days away from home in July, traveling down to Basel, Switzerland, purposely, mind you, so that we could run in Weihl am Rhein, at the Dreinländergarten parkrun, just over the border. Our whole trip was planned around this parkrun! We were even going to run there, do parkrun and run back!
As luck would have it, we checked the website the night before while we were pizzaloading and that particular parkrun event was cancelled due to another event happening in the park that day.
So here we were in the Most Expensive Place in Europe and we had to drive back into Germany about 60 kilometres to attend Dietenbach parkrun in Frieburg instead.
Wasn't a bad thing to be honest – though it was like 172% humidity it was a super nice parkrun, nice people, nice volunteers; we had a great time! One of the participants who I chatted with prior to the start came to me after I finished, with another woman who was leading a yoga warmup, and asked me if I wanted to go into the lake with them. Normally I don't do that sort of thing but I thought WHAT THE HEY and went for it. I took off my shoes, socks and my top and went in the water in the rest of my running gear.
Life is short my friends. Nobody GAF if you jump in the lake with your clothes on while it's so hot.
Coffee with the group was a lot of fun afterwards too. I'm glad we ended up in Freiburg.
If we were having coffee…
I'd mention that now that it's August, I'm focusing on getting through the Half Marathon in Stavanger, Norway. It's on the 27th. I'm nervous about it, about the time limit, but now I just have to focus on my training and do it. The air travel situation is not making my nerves any calmer – our original flights booked have already been cancelled and rebooked for later departure from Amsterdam and earlier departure from Stavanger. As there is literally nothing we can do about the chaos at the airport, I'm just going to work on being zen about it.
The last thing I'd tell you over coffee…
I'm not setting any goals this month. Just working towards Stavanger and then Chicago. And then, my friends, I will work on something that involves less distance!
What would you tell me over coffee?
Join the Fit Five Friday Link-up!
Here are the guidelines:
Your link should center around some kind of fitness (exercise, wellness, mental health, nutrition… the possibilities are endless!)
Please link back to your hosts! It's the right thing to do!
Share the link-up love by visiting and commenting on your hosts and at least two other Fit Five Friday bloggers!
Feel free to share about Fit Five Friday on your social media! Tag #FitFiveFriday to get the word out!