What a week! I can't believe it's already over. I'm glad to have had some time off to do a few nice things with my hubs.
TIME FOR THE WEEKLY RUN DOWN
Deborah and Kim are the amazing hosts for the Weekly Run Down! Feel free to join in as well to wrap up your week in fitness!
WEEK 31
Plan vs. Actual
Monday – 3.25KM walk, GLI gym 1 hr intake – no workout (appt w/different PT), 3.5KM biking
Tuesday – 3KM walk (office day) to and from train station
Wednesday – 3KM walk, W6R1 run, 6KM, GLI 1 hour, gym 55 min
Thursday – 2.22KM walk, gym
Friday – 2.75KM walk, W6R2 run , gym 55 min
Saturday – 2.5KM walk, parkrun in Alkmaar 5KM, 17/17 Dutch parkruns done!
Sunday – 2KM walk, long run W6R3, 1.4KM w/u walk, 10KM run (!!!)
Week 27
Plan vs. Actual
Monday – 3 KM walk, W2R1 30 min 3.88KM/120m cool down, 50 min gym
Tuesday – 1KM walk, 50 KM Biking, Utrecht/ Amersfoort (De Stijl route)
Wednesday – 1.4KM walk, W2R2, 10min brisk walk/20min running/ 5-10min cool down, gym
Thursday – 2KM walk, W2R2 run 4KM leave for Sneak, Friesland
Friday – 1 KM walk, 46.6 KM biking Sneek-Ijlst-Blauwhuis-Bolsward-Sneek
Saturday – 2.25 KM walk, 5KM parkrun Sneek (W2R3, same as 2 but will attempt to run the full 5KM)
Sunday – walk, gym to still happen
Running
Week 2 of Half Marathon training was a bit like week 1. My first run was again to run for 30 min in total and with that I did 80 meters further than the last 2 times – whoo hoo (LOL). I didn't manage run 2 on Wednesday so I did it on Thursday morning. This one was first brisk walking, running 20 min, then walking again. I rounded both off at 4KM.
Instead of the run 3 workout which was very similar to run 2, I ran the parkrun at Sneek. I really wanted to try to run the whole thing. It was VERY hot already though and on top of that I was feeling all the cycling in my legs and, well, in the areas where I was on the saddle – haha! I ran the first 2KM, walked a bit, ran another kilometer, and the rest was semi-random walk/run. The parkrun itself was gorgeous; 3 loops around the Sneekermeer, which is a pretty big water recreation area. The sun was blazing at 9am and there were already quite a few people out waterskiing.
Gym
Not stellar this week at all, but not stressed about it, after all I was on 'staycation' and doing other active things. By the time this is published I will have done my 2nd session of the gym this week. Still trying to find the right times to go – I am trying to have patience with people, I really am, but I still find myself getting annoyed.
Oh and I mentioned that everyone was constantly on their phones filming their butt so I made one myself on Monday – enjoy haha!
Biking
This was a big week for biking!
On Tuesday we loaded our bikes up into the train and went to Utrecht (originally we were going to drive but realised we didn't know where the key was to our bike rack for the car, ordered new keys and made the alternative plan to go by train).
We took the route suggested and basically rode from Utrecht to Amersfoort. There were plenty of places to stop along the way, but stopping at all would most likely take an entire day. But we did make it to the Rietveld Schröeder House (much smaller than I imagined) and ended up at the former American Air Base at Soesterberg that I had no idea existed (was decommissioned in 1994). After finally arriving in Amersfoort we were too late to go into the Piet Mondrian House (where he was born; it's now a museum), which I did actually want to check out. Next time!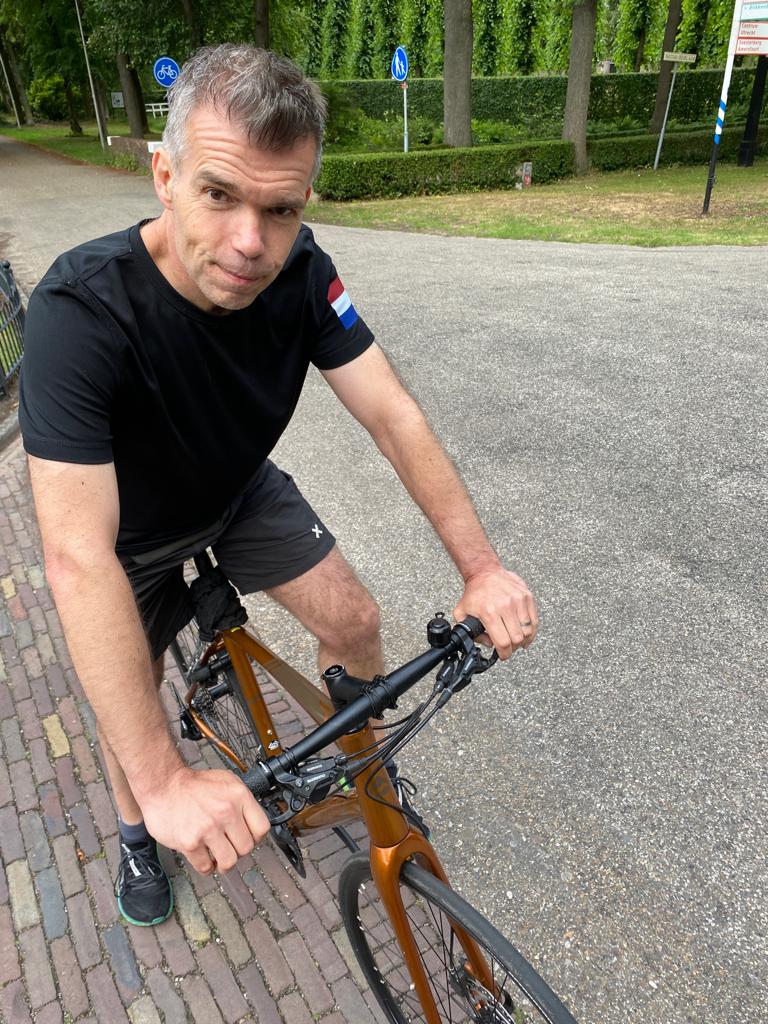 We also were in Amersfoort too late to go back with the bikes (you cannot go in the train with a bike during rush hour) so we had to force ourselves to relax outside on a terrace and have a refreshing beverage. After that we decided to eat dinner as well, though a bit early, so that we didn't have to bother with that once we were finally home. Total 50KM.
On Friday we started our day off with a nice hearty breakfast at the cafe next to our hotel in Sneek and then basically hit the road afterwards! The route I planned was around 40KM but we both like to be kind of flexible in case we want to stop off in other places.
We stopped in Ijlst and rode quite a bit around the village. So stinking cute! And I loved the windmill – it's actually still used for lumber!
Then we rode further to Blauwhuis where we had coffee and a traditional Frisian cake.
After that it was on to Bolsward and before anything we first went over to the Broerekerk to have a look – this church had a really fascinating history (is still the oldest building- built in the 13th century) in the area still standing). It went through a lot but the most modern of it's story is that in 1980 there was a huge fire (the ceiling was made from wood) and the church was completely destroyed except for the facade. Eventually restoration was done, instead of demolition, and a glass ceiling was put in place. So cool.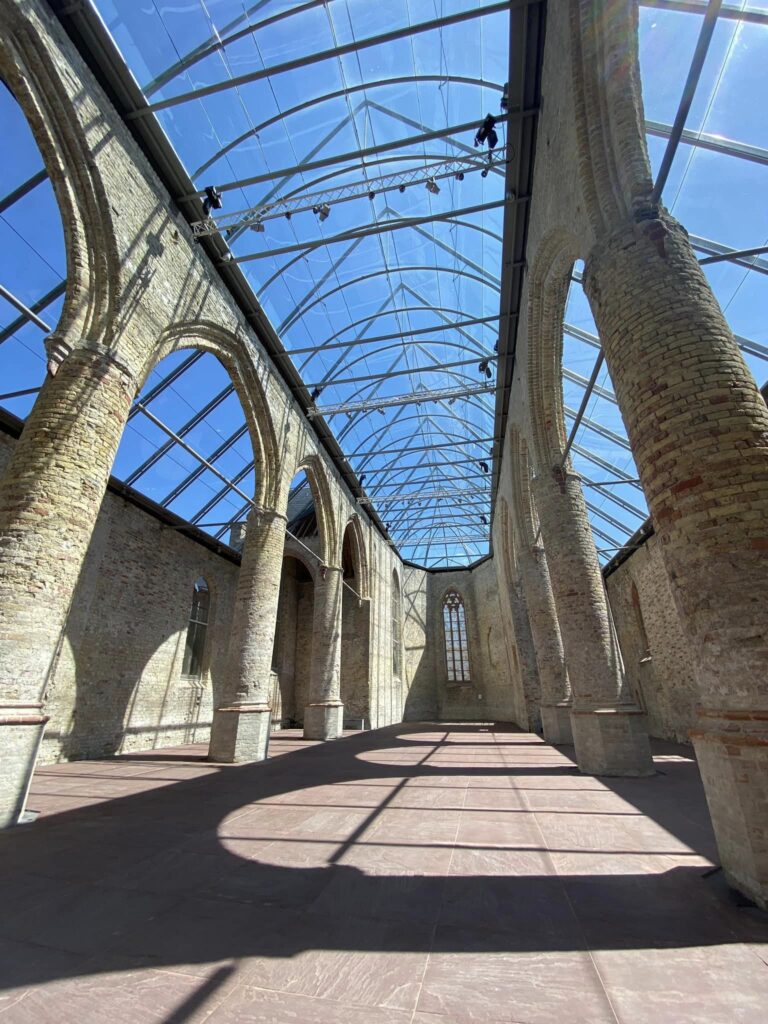 We had lunch in Bolsward, then biked back a different direction to Sneek and continued on to the Sneekermeer to see how long it would take to bike there Saturday morning. Of course we sat at the lakeside and enjoyed the sunshine and a beer for a couple of hours. Total 46.6KM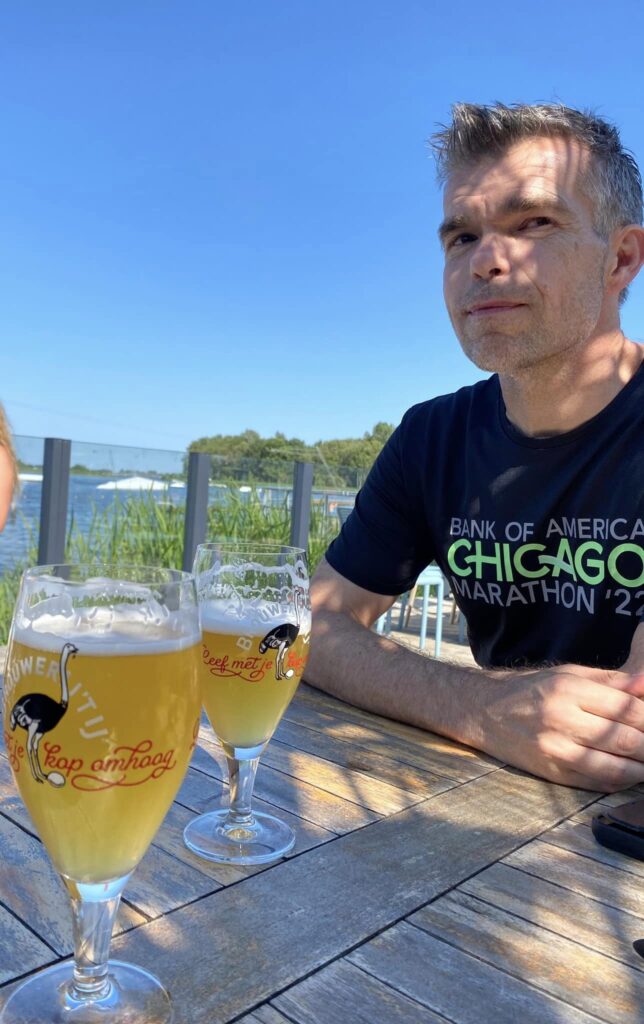 Saturday we biked to and from parkrun, total 12.3KM.
Walking
Walking was pretty boring this week! Because of other activities it was a low mileage week for the walks. Still doing minimum 1KM per day. This weeks total: 10.65KM (not including Sunday)
Coming up Next Week
Obviously still walking 1KM per day.
Monday – walk, W3R1 30 min, gym
Tuesday – walk
Wednesday – walk, W3R2, 10min brisk walk/20min running/ 5-10min cool down, gym
Thursday – walk (possibility that W3R2 will be done on this day, due to weather predictions…)
Friday – walk
Saturday – walk, parkrun Haarlem (W3R3 will attempt to run the full 5KM)
Sunday – walk, gym
Not a normal week yet again; normally I go to Amsterdam on Tuesday, but I'm hoping to switch to Friday since one of my (nice, female) colleagues invited a few of us (nice, female) colleagues to get together for a drink after work. I would like to avoid having to go to Amsterdam twice in a week, but we'll see what my boss says about that.
The weather is great right now (if not a bit too hot) but it's supposed to turn on us again (like earlier this week with Story Poly) and by Wednesday should be bucketing down again. Anything can happen between now and then.
Also next week Saturday we are going to Haarlem for parkrun, but then 2 other events came my way last week, both happening in the afternoon / early evening. Ah, it's summer time and the BBQ invites are trickling in ..
That's a wrap!
How was your week? Did you hit your fitness goals? Is it too hot where you are?
I wanted to let you all know that I am going to get to all the comments from recent posts. It is just challenging sometimes to do all of the things on any given day. I appreciate all of the comments!