Ah Finally.  I think we are over the slump.
First of all, we spent quite a lot of time discussing it and weighing the pros and cons, even without having the offer, and we are not going to go for a Chicago move at this time.  We started mostly thinking about the kind of life we have here and I think there were quite some concerns about starting over again.  Also, we have so much time off here, work/life balance is really good.  OK, it's not my birth country, nor is it the place I lived half my US life, but it's ok.  If we ever decide to do it, we'll do it on our own terms.   I officially declined on Monday, though I was pretty sad after that.  I guess it just kind of reinforced that there is a good chance I'll be here for the rest of my life.  It's a complex thing, being a foreigner in another country, no matter how much you have integrated – you are still not "one of them".    I at least voiced the things that I'm afraid of to my Dutch friends (that I will have no one if something were to happen to Ron) so hopefully by talking about it more and reaching out I can squash my fears.
Week 13 seems to have me back on track:
Monday – After declining the job in the afternoon, I went home from work and had a good cry about it.  I spent a good 20 minutes debating whether I would go to training or not and in the end, I went.  Because we all know, no one ever regrets going to a training, we only have more a chance to regret NOT going.  Super glad I went, it was not only a great session but I just really enjoy the guys a lot.   Since it's lighter for longer we went to Angerenstein Park (which is not far from where I live) to do intervals there.  In the end it was a total of 8KM.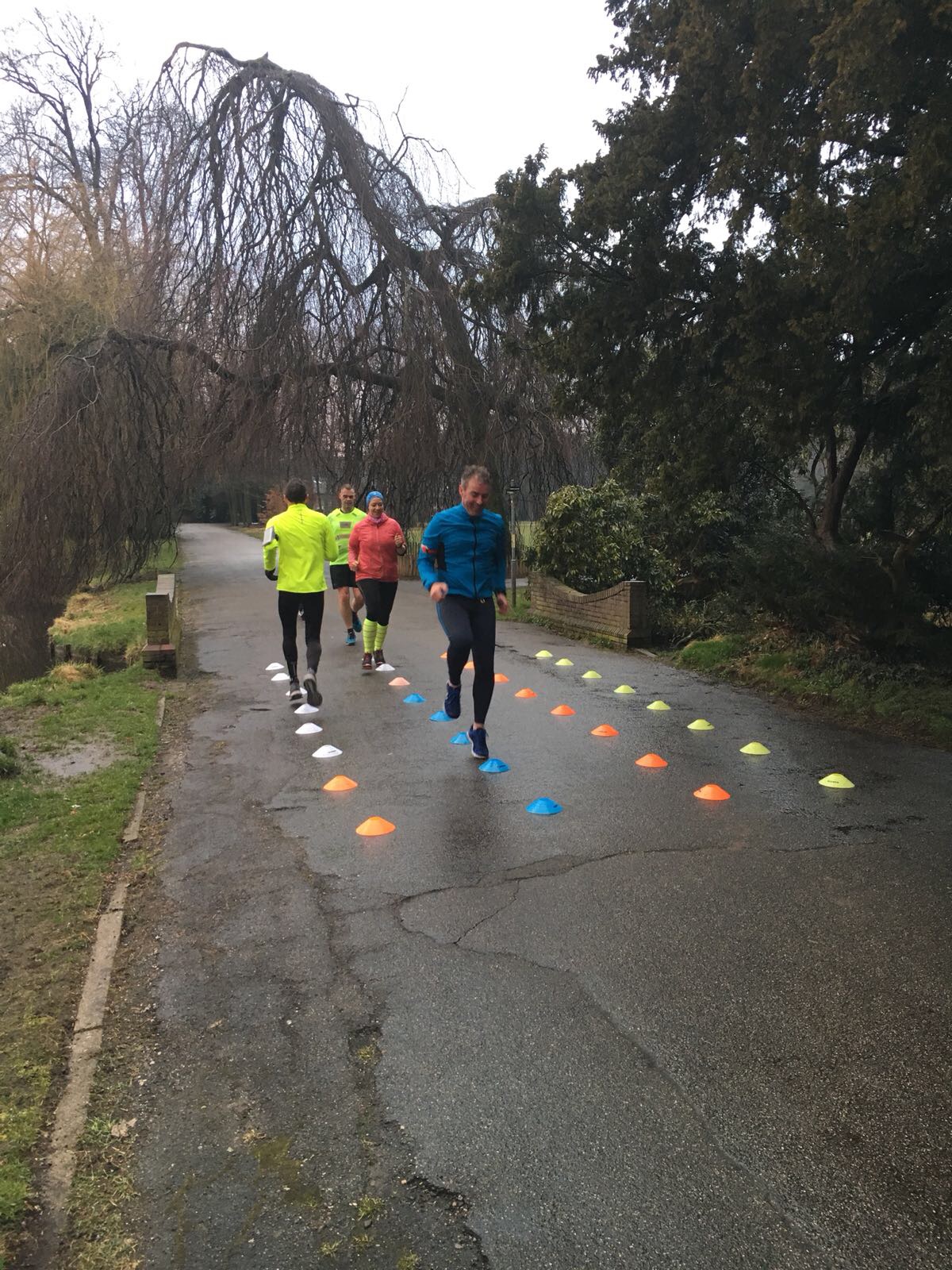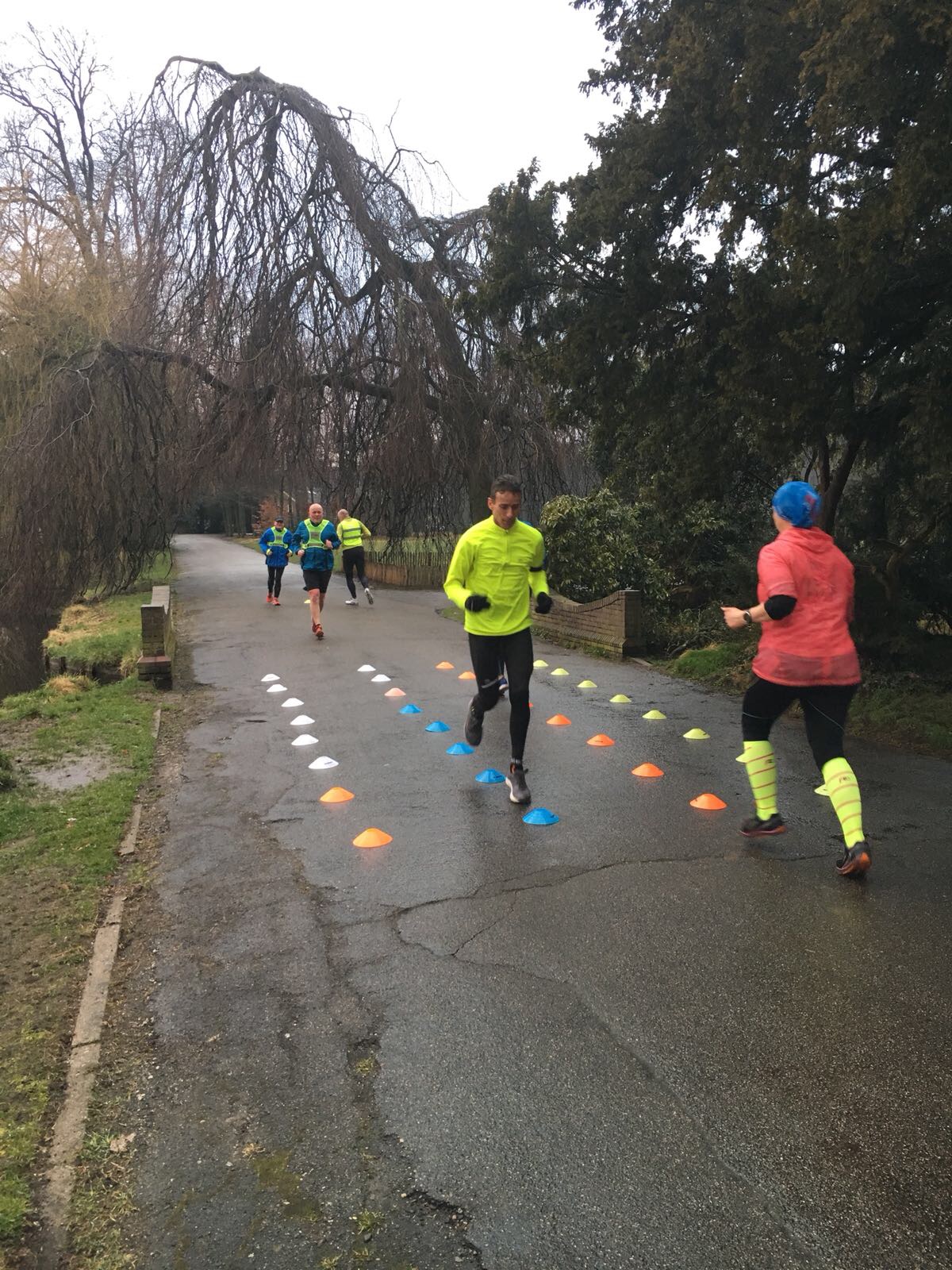 Tuesday – a regular working day and then 3 massage clients in the evening.  No other activity (though I am telling you, sport massage is a workout!)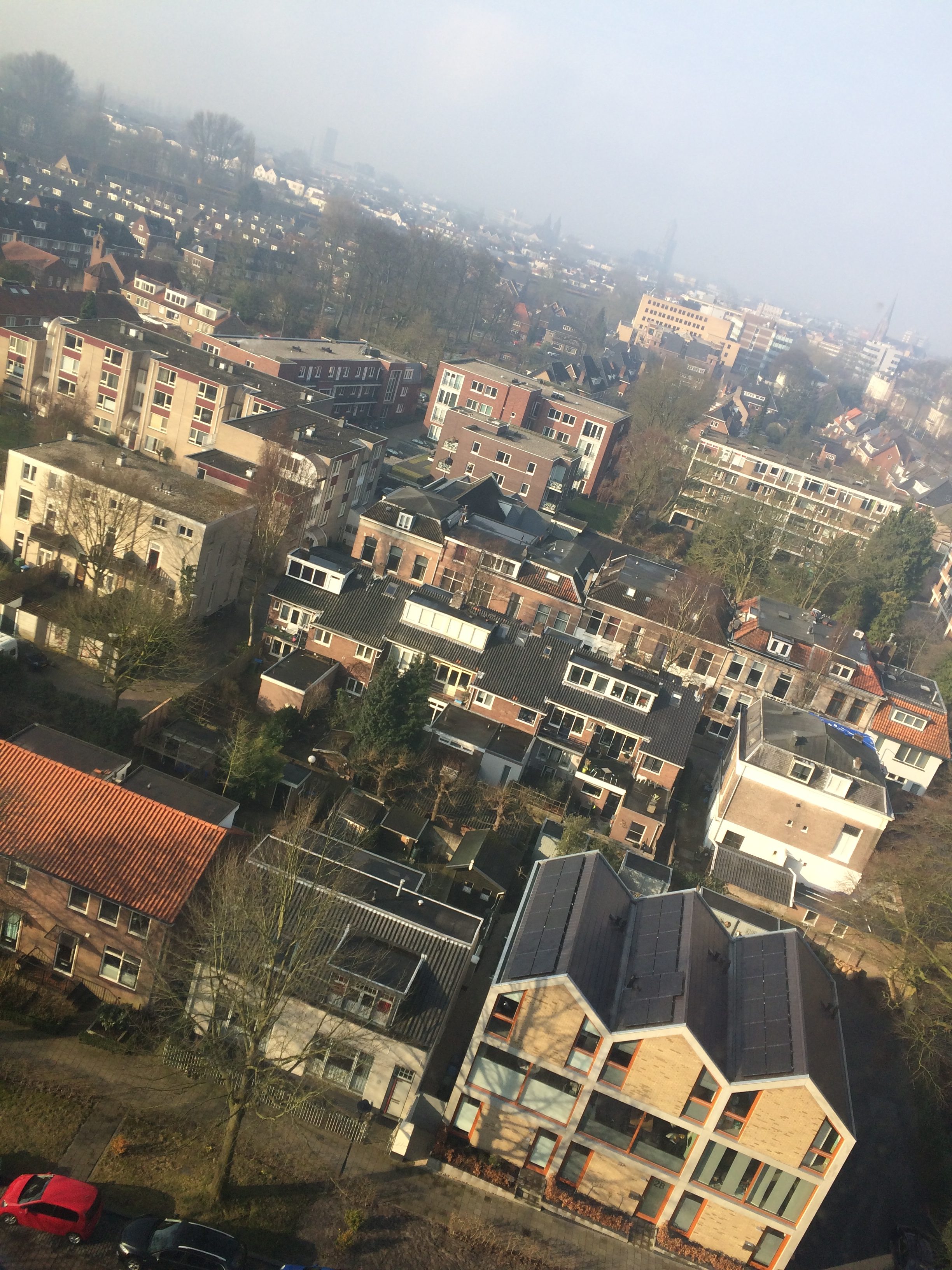 Wednesday – Work is so busy and lots happening with the new situation.  It's fine, I'm certainly not bored!  In the evening Vincent and I went to RPM to burn off some pre-Easter chocolate eggs…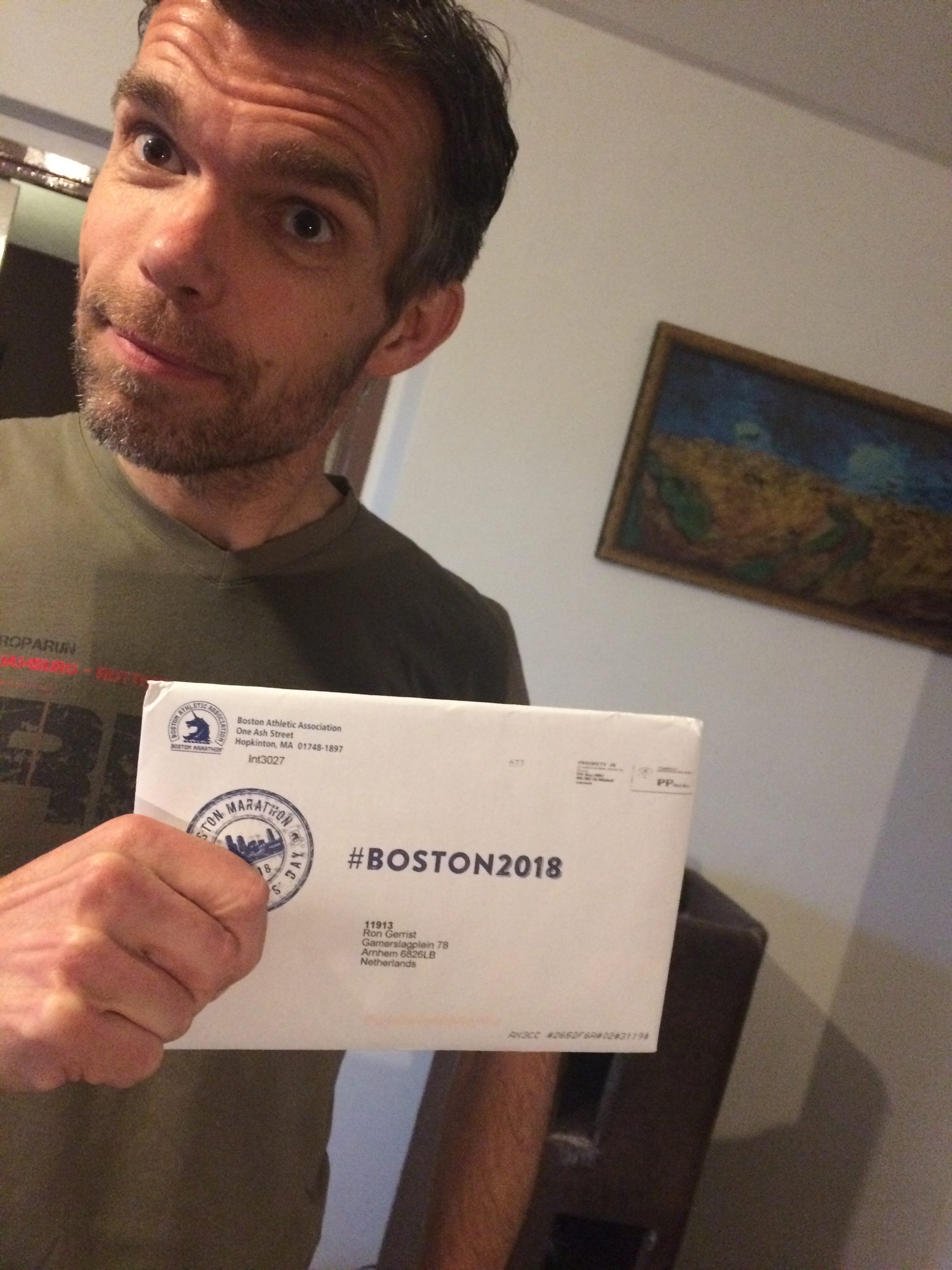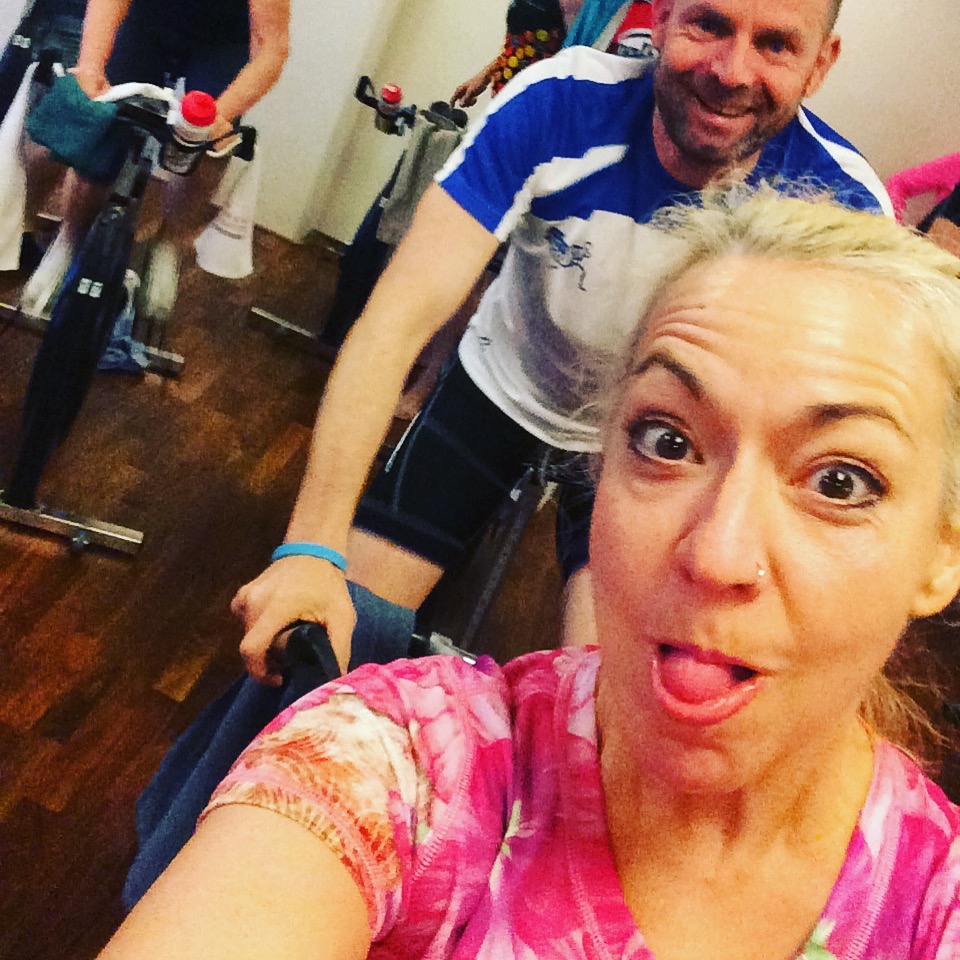 Thursday – Busy day at work again AND we "moved" from one floor of the building to another so there was some adjusting going on in the morning.  Lots of meetings as well and processes not flowing smoothly.  I was exhausted after work!  Originally I wanted to go to BodyPump but I decided a 5km easy run was just fine.  Felt good to get out in the fresh air and it was still light out!  Yay for spring!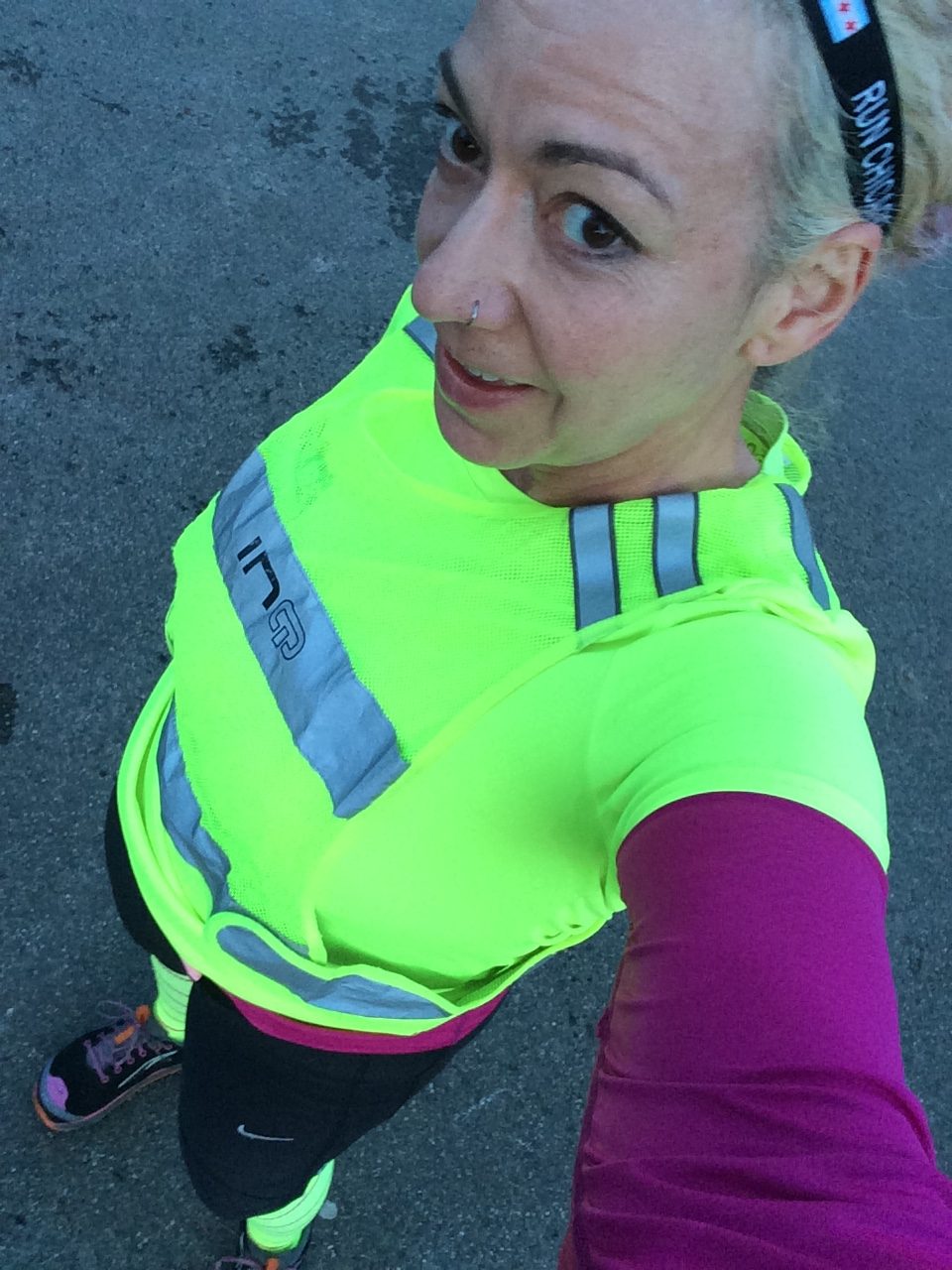 Friday – I had to head to clients earlier than usual as one of the Physios booked an hour with me before my regular clients.  Funnily enough I was nervous about massaging a physiotherapist because of course they know everything there is to know about anatomy and a bit about massage but she assured me that she was a client and nothing else!   I did well, I guess, since she booked another hour with me next month!   Afterwards I had two more clients and I had every intention of doing my intervals afterwards but… once I got home I parked my backside on the couch and there was no moving me.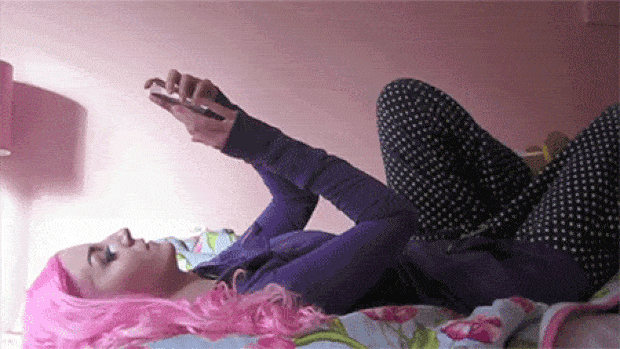 Saturday – RPM again! Luckily Vincent was available to go with me this time.  Super sweaty session.  I am so surprised how much I can sweat from spinning.  It's kind of insane.  I still wanted to do my intervals so after spinning I kitted up and gave my gym bag to Ron (who ran to the gym) and I took the plunge.  To be honest I had no idea how it was going to go because my quads were already on fire from biking.  But yeah, I just had to suck it up, right?  The goal was:  warm up approx 2km, then 6 x 1000m with 600 rest in between.  I was already trying to cheat myself into doing 10 x 600m but I decided NOPE I am going to do the training.  And I did.  I can honestly say I am very proud of myself!  My intervals were around 5:30min per km.  Keep in mind that I normally run the long run around 6:40.  So that I did 5:30 kms is kind of awesome thankyouverymuch.  I was toast afterwards though.  Conveniently, to cool down, I ran right to the city center, stopped off at Starbucks, had a coffee, a slice of carrot cake and a yoghurt.  Re-fueling, yo.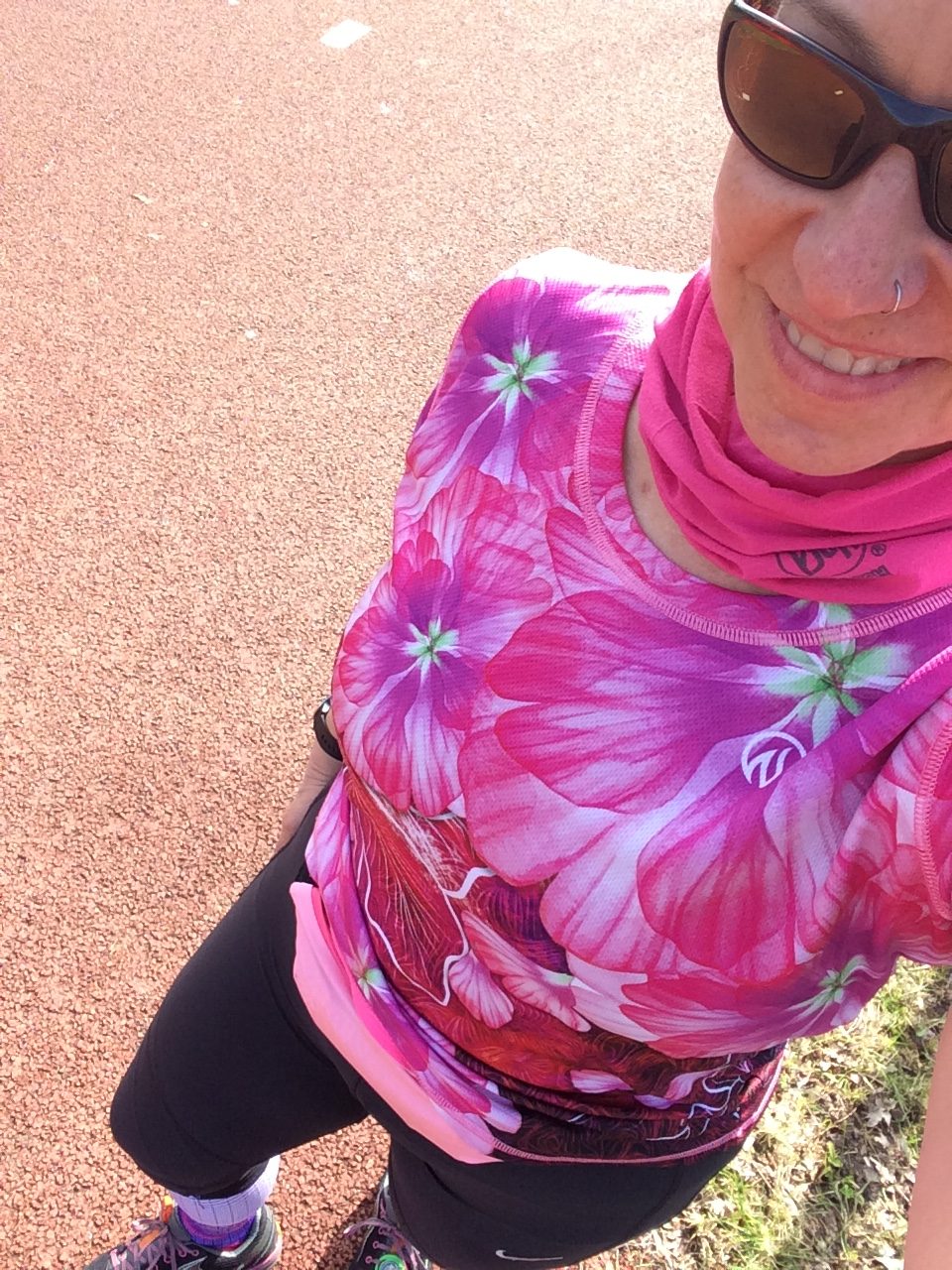 Sunday – yep it's Easter but Ron and I don't do anything at all for Easter (the kids are usually at their mom's) so it was time for the Sunday Run.  Vincent wanted to do 20, I was thinking along the lines of 25 and Ron said he'd ride with us.  I personally wanted to run around 6:45 to run all the way through, but we started off around 6:30 and #mytrainervinny pushed me to keep that pace. And I did.  For 15KM.  Kind of amazing but man MY LEGS WERE KILLING after that.  The last 6(.1) were around 6:50.  Once we hit the half marathon mark I WAS DONE.  I am glad I did it but next time I need to be more around marathon pace.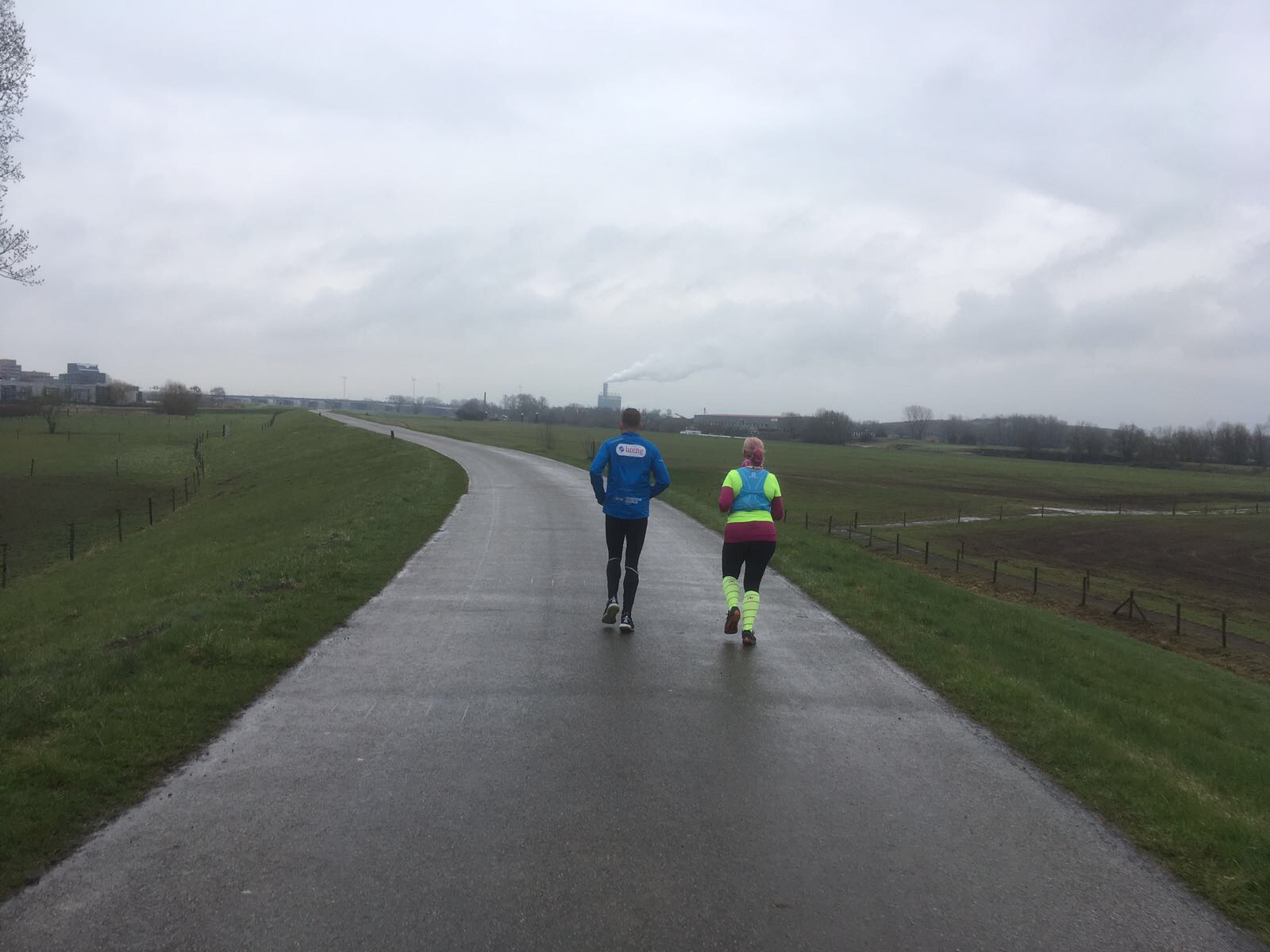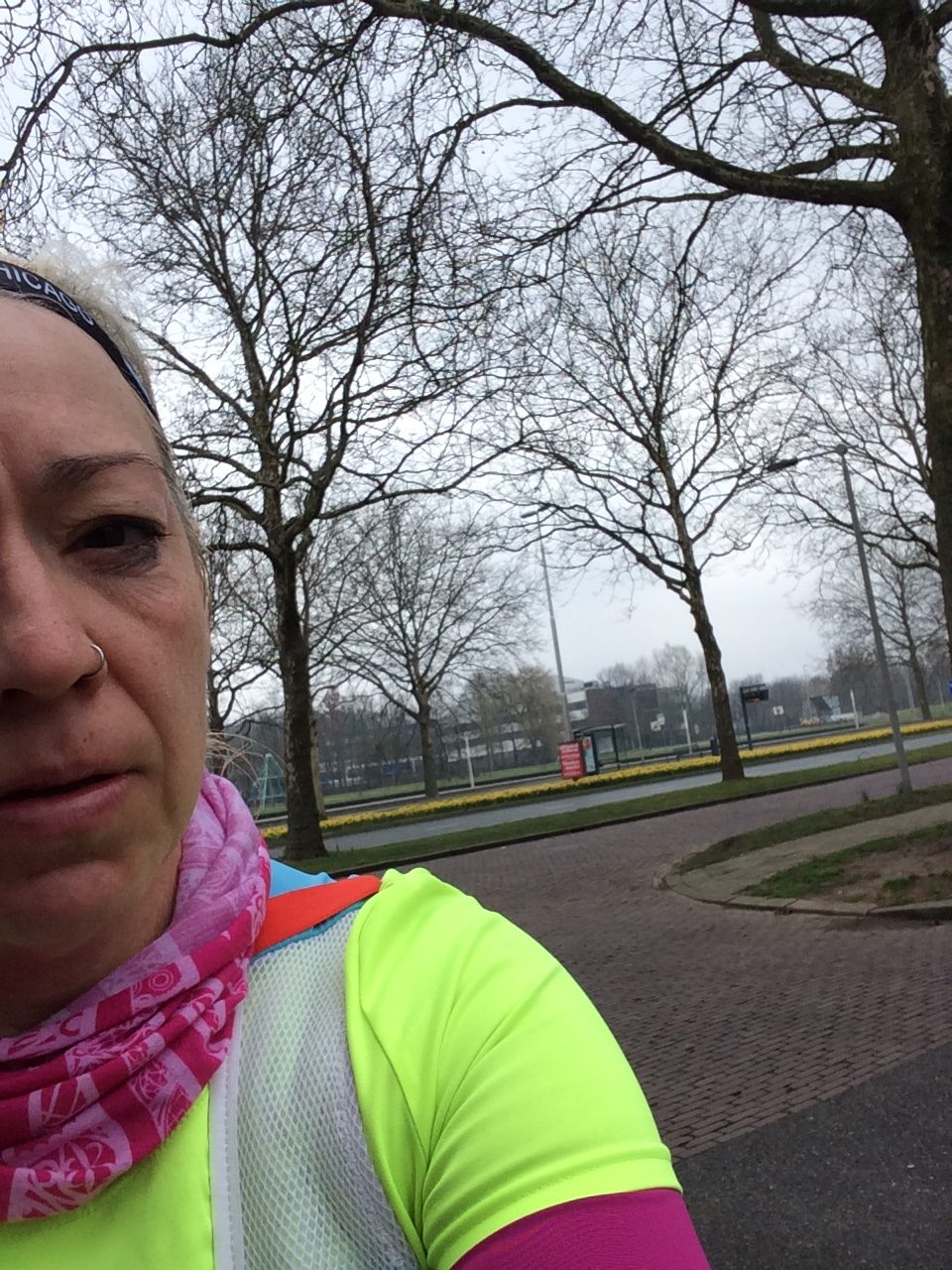 Total running:  47.1 KM
4 runs
2 x RPM
biking of course to and from both places of work (haven't really been tracking my biking kms lately)
Weight update 
I actually saw my weight get down to 77.5KG this week, only to see it go up again after my intervals Saturday and again the long run Sunday.  However, with the Body + Scale you get a bit more information than just your weight.  So apparently my muscle percentage went up AND my fat percentage went down.  While I can't tell you how sick I am of seeing the same damn number (79) all the time, at least I know something is happening.  I want to see that 77 again and then I want to see 76.  And, I think I'm going to pick just one day to weigh in.  Maybe Wednesday since I don't sport the day before (not really anyway).
Goals for April
Stick to training and increase mileage
30KM run on 28 April (Rietveld Natuurmarathon – Duo entry run/bike)
Lose 1 KG
With that I think I'll wrap this up.  Next week back on track again with blog posts! WOOT!
Questions:
Are you training for a spring marathon or half marathon?
Do you weigh yourself?  How often?