it's still quite challenging here – just so busy and I seem to have lost (or am losing) a balance.  I feel exhausted.  Even with the day off Monday and my normal day off Friday, I still feel wrecked.
Here's how it went down:
Monday – It's Easter Monday here, so an extra day off.  Vincent and I already had signed up for RPM so we were off to the gym at 9:45 (so no real sleeping in – not that I even sleep later than 8 anyway, but still…).  Turns out RPM was "RPM XL"  – 2 extra songs for extra fun.  Lots of sweat involved.  I am still loving spinning and very happy I've found cross-training that I like!   Once we were done it was back home, quick change, eat and on the bike.  Ron still had to run a "half marathon"  according to his schedule.  He was bike support for us Sunday, so I was bike support for him Monday.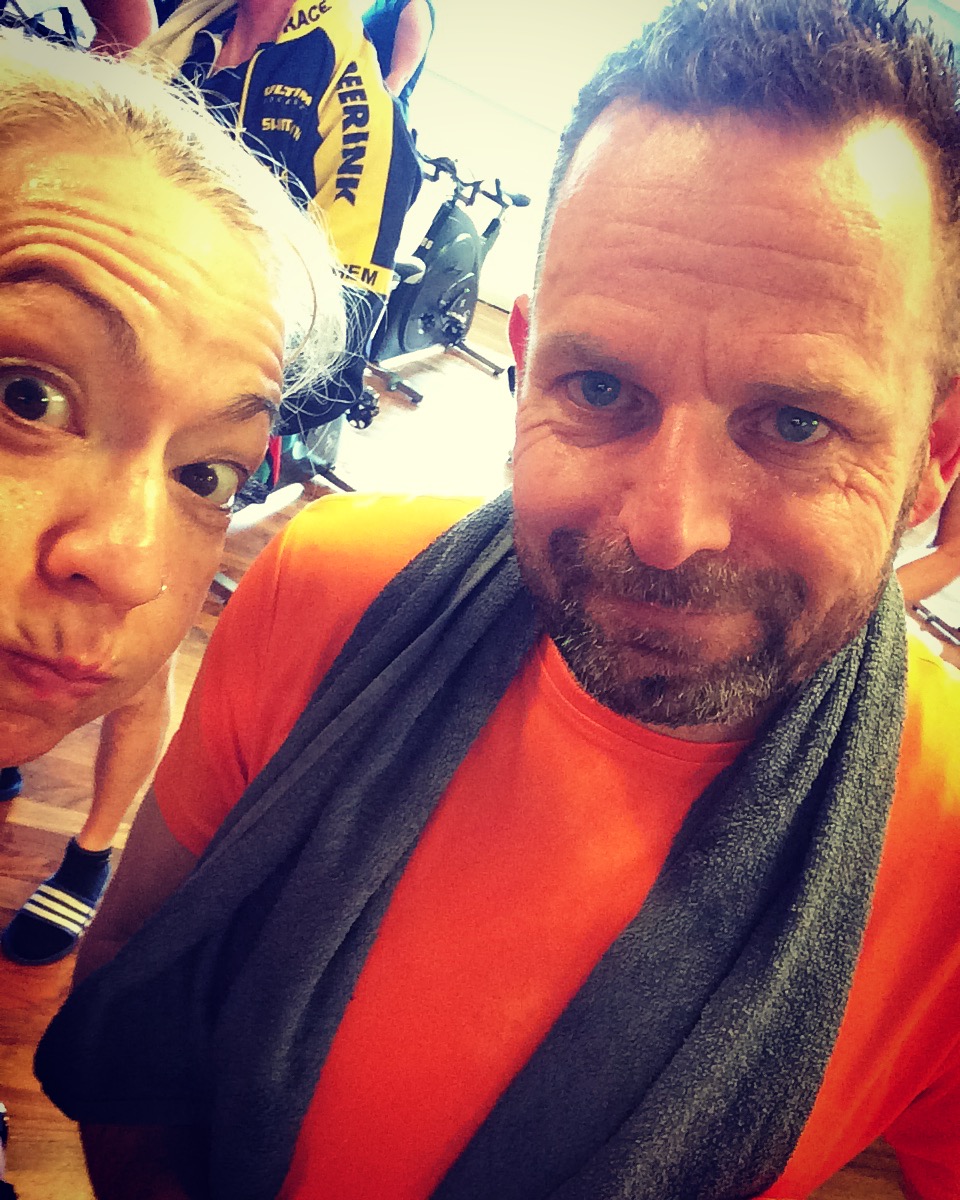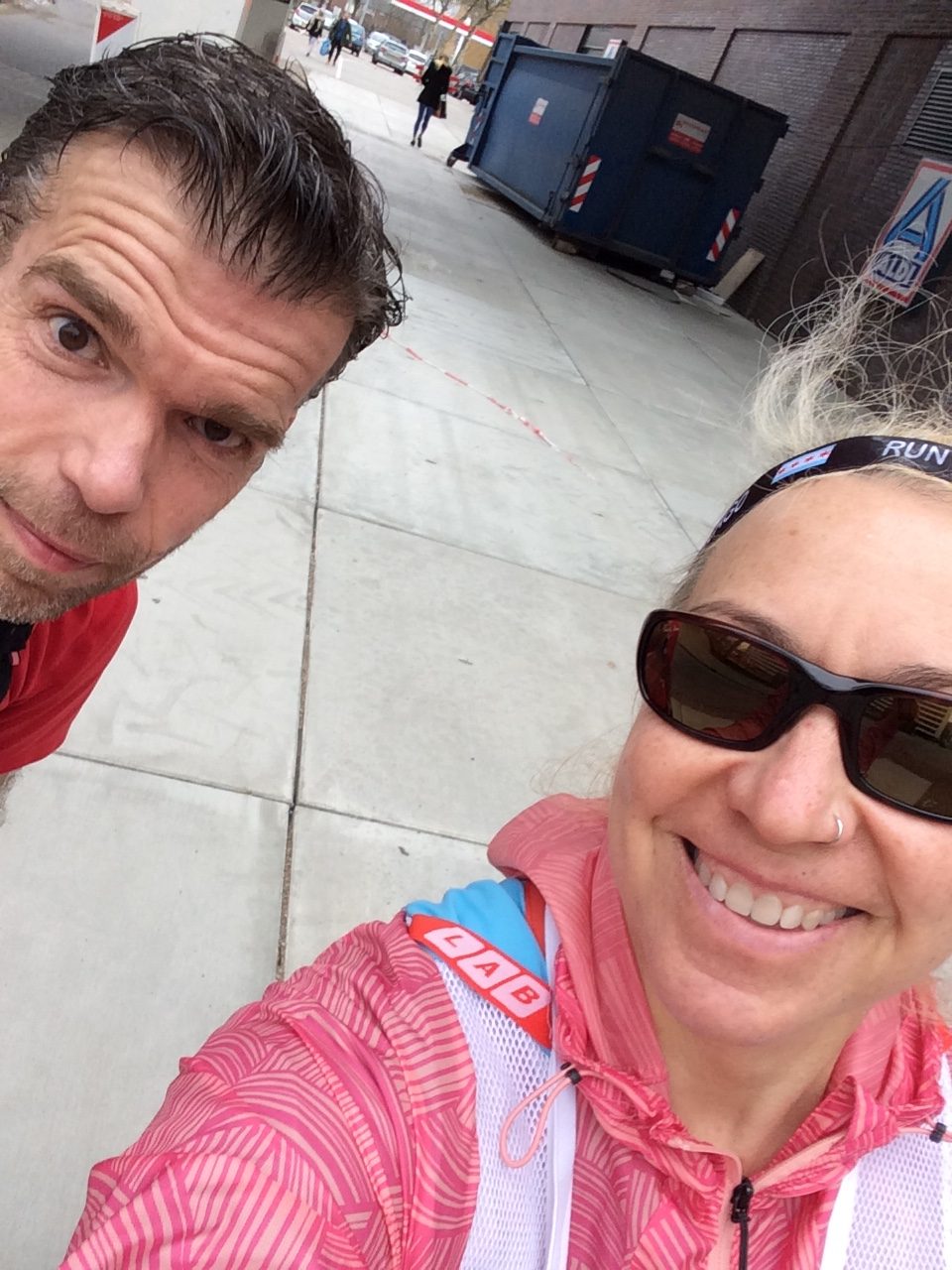 Tuesday – Sooooooo busy at work.  Month end, issues… ugh.  Not the best day ever.  Also I had an appointment with the psychologist from the Audiological Center and it was a fairly heavy session (apparently trauma at a young age can affect how you deal with stress situations AND when you have tinnitus it usually gets temporarily worse with stress).  As a side note, I'm not against therapy of any kind, but I personally want to try to be in the present as much as possible.  However, when you go through trauma, it shapes pretty much how you deal with not-so-pleasant situations in the here and now.  Even if you don't realise it.  Anyway…
After the psychologist I had to go to the Health Center where I would be seeing 2 clients.  Long day.  I was so ready for bed when I got home!  But first I had to torture myself with my massage ball as my bum and hip is starting to get tight again (and not in the way I want a tight bum!!!)
Biked to and from the center, no other activities.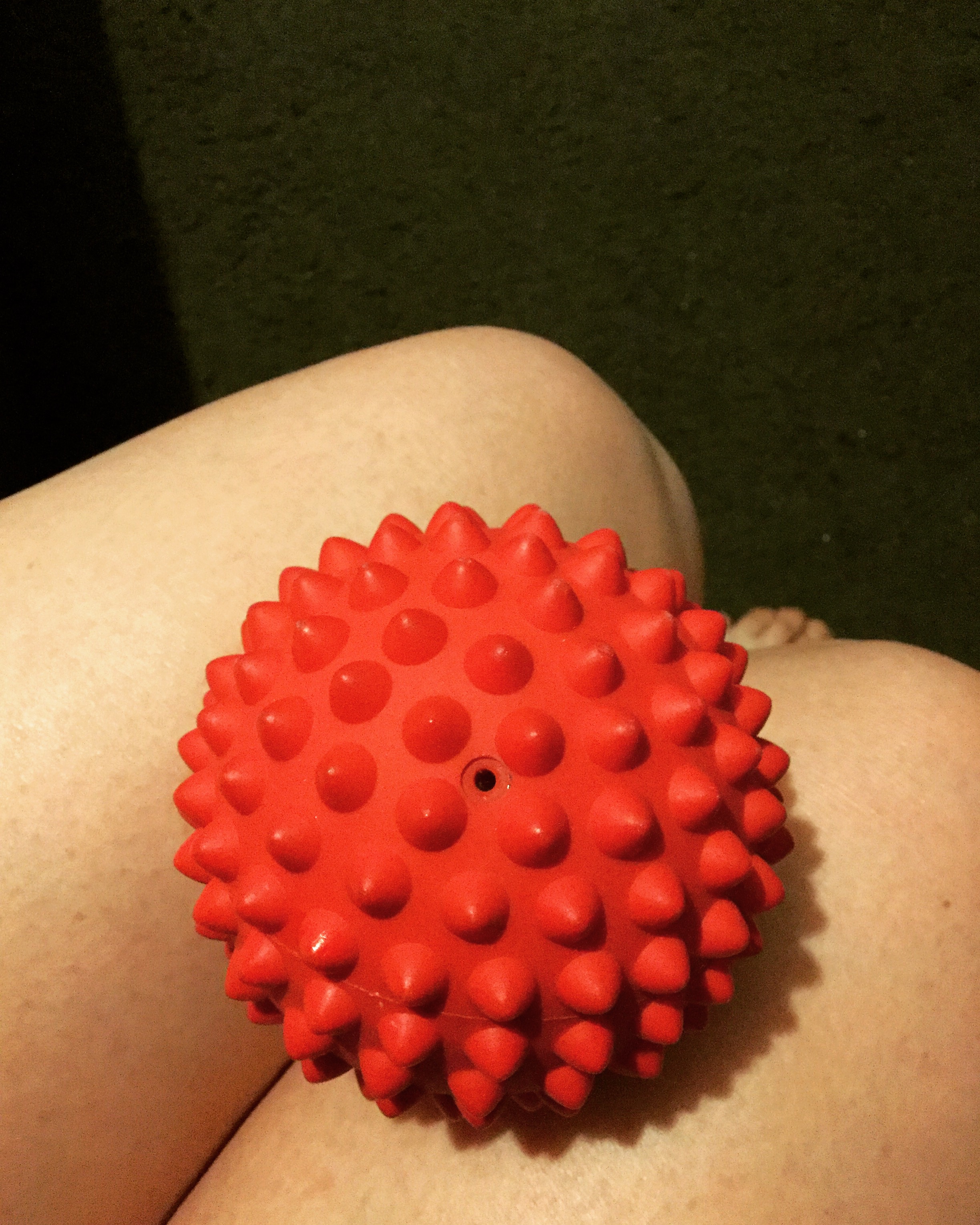 Wednesday – Another busy day.  I keep trying to have a lunch break and it doesn't work.  This is not good.  I know it's temporary but geez.  I left later than i wanted and went straight home, dropped off my stuff and Ron and I got in the car to go to Wendy and Vincent's.   We had already planned on having dinner together and the guys wanted to discuss the training plan for Warsaw while Wendy and I spent time checking out flights, trains, etc. to and in Poland.   Wendy even made cheesecake… YUM!    Home later than planned though.
Only biking to work, no other activities
Thursday – by far the worst of the 3 days I was in the office.  I spent the first 1.5 hours dealing with laptop issues and the help desk.  UGH.    Managed to plow through the rest of the day and knew I had intervals on the schedule but the only thing I had in mind was crashing out when i got home.  Then I got a message from Vincent "What time are you running tonight?"  haha! oops, guess I AM doing those intervals!  Vincent came over around 5:45 and we did a warm up and then 10 x 200m with 200 rest in between.  Then a cool down.  In total 10KM.  Surprised that the intervals went so well and grateful Vincent lives around the corner and messaged me at the right moment.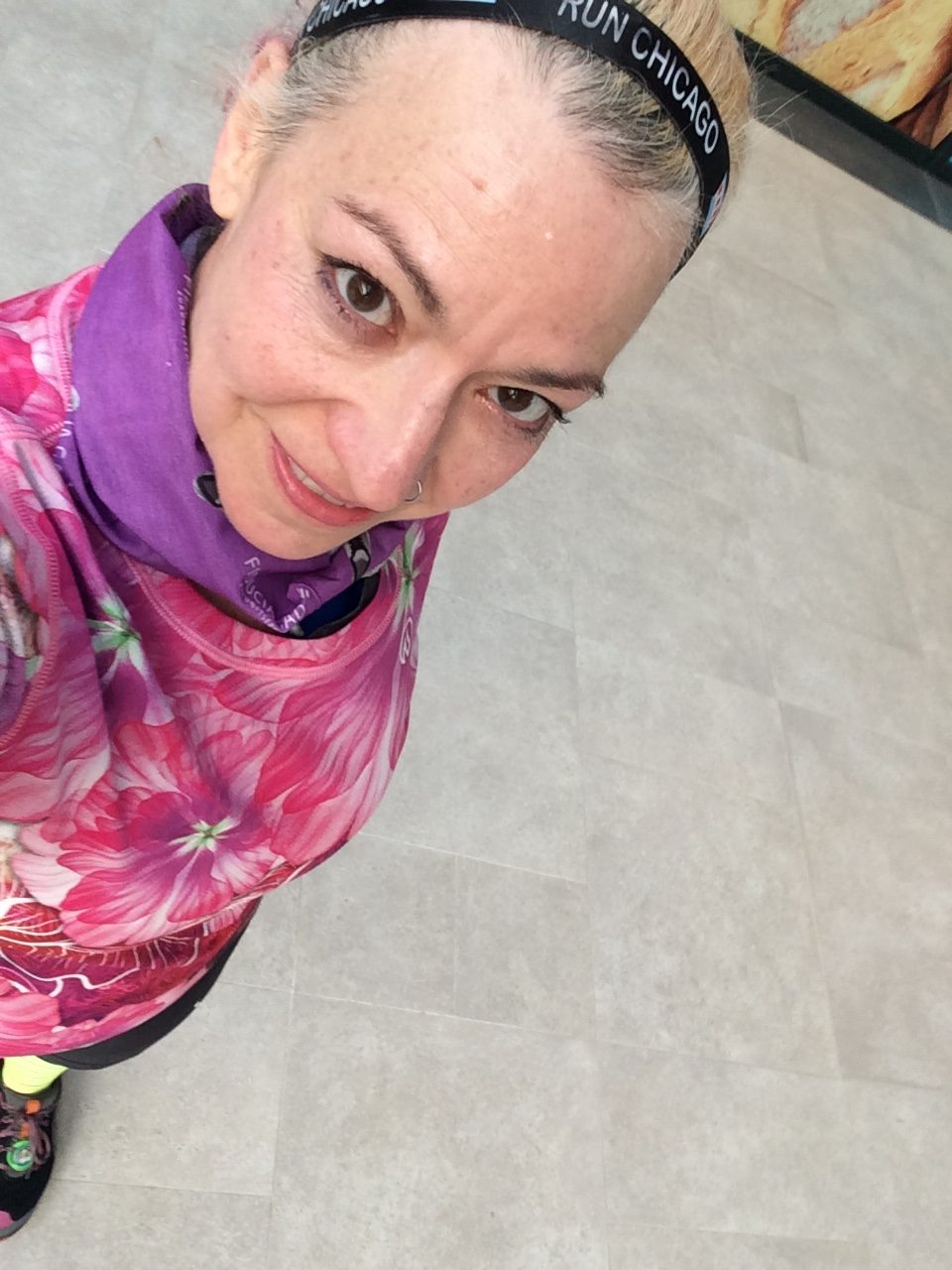 Friday – Got to sleep in a tiny bit.  Managed to do a couple things in the house but then had to head out around 1pm to go back to the Health Center.  I had 4 clients on the schedule!  Unfortunately 1 had car trouble so I ended up with 3.  Man you really know it's spring marathon season now with all these runners coming in for massage!  After I was done I had to get home, change and then head back to town.  One of our colleagues is leaving to set up shop in Lanzarote so we had a goodbye dinner to attend.  It was a fun night and good food (not enough though) but later than I wanted.  I actually had another set of intervals I wanted to do, didn't manage them on this day so they had to be done on Saturday.  Got home and was in bed WAY later than I wanted!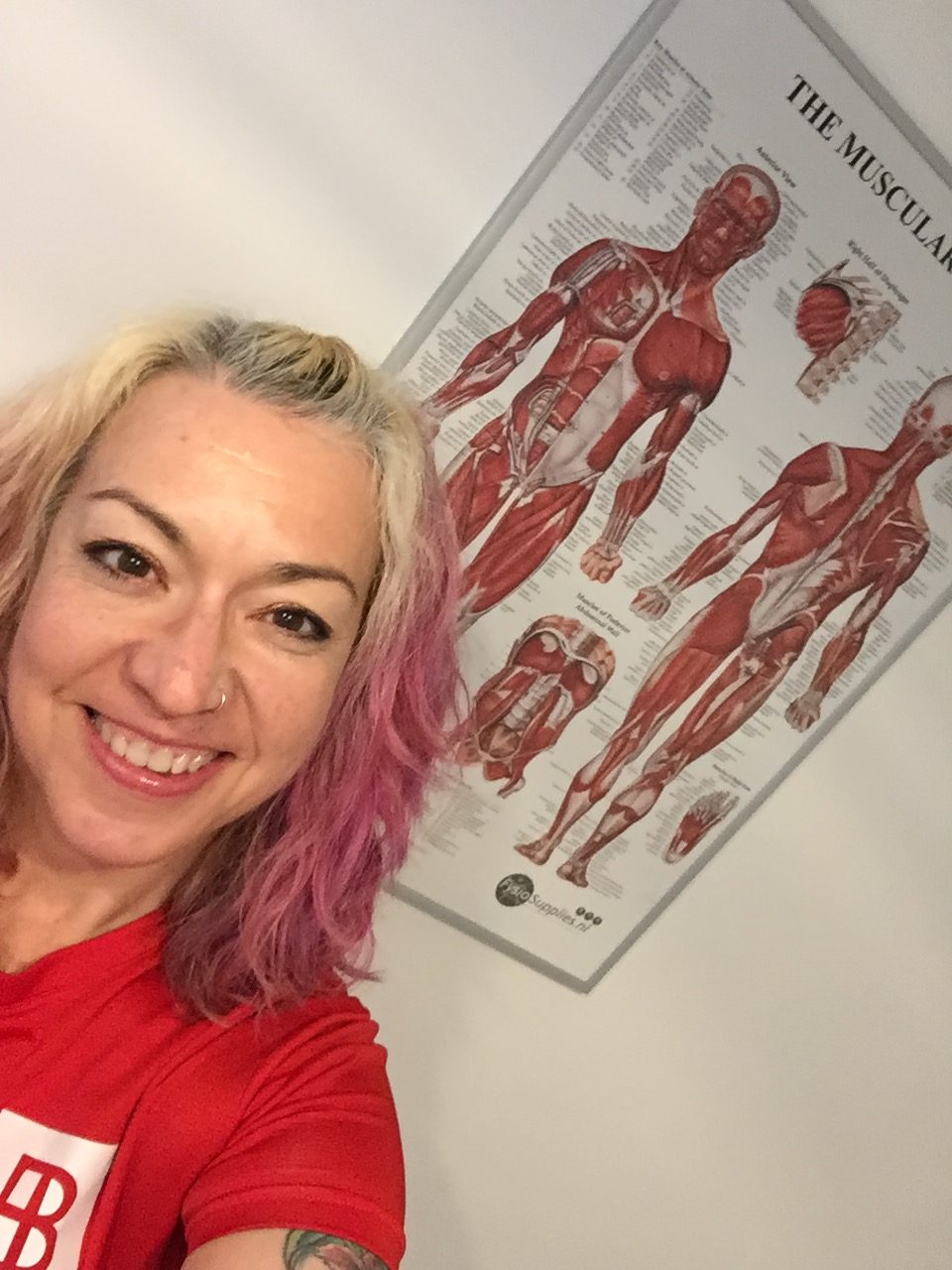 Saturday – UGH.  Alarm at 7am, finally out of bed at 7:30.  At least I set all my clothes ready so I just had to get dressed, eat a tiny bit and head out  A little warmup and then 10 x 400 with 400m recovery.  Was kind of a struggle.  At interval 5 there was a big dog headed my way (not on a lead) and I had a few words with the owner (who somehow thought it was ok for his dogs to be off the lead even though it's posted EVERYWHERE in this particular park that dogs MUST be on the lead…), so I kind of lost my mojo.  At interval 7 I was like "OK I AM SO DONE"  but somehow I managed to get through the following 3.  Very happy with the result.  In total 9.5KM.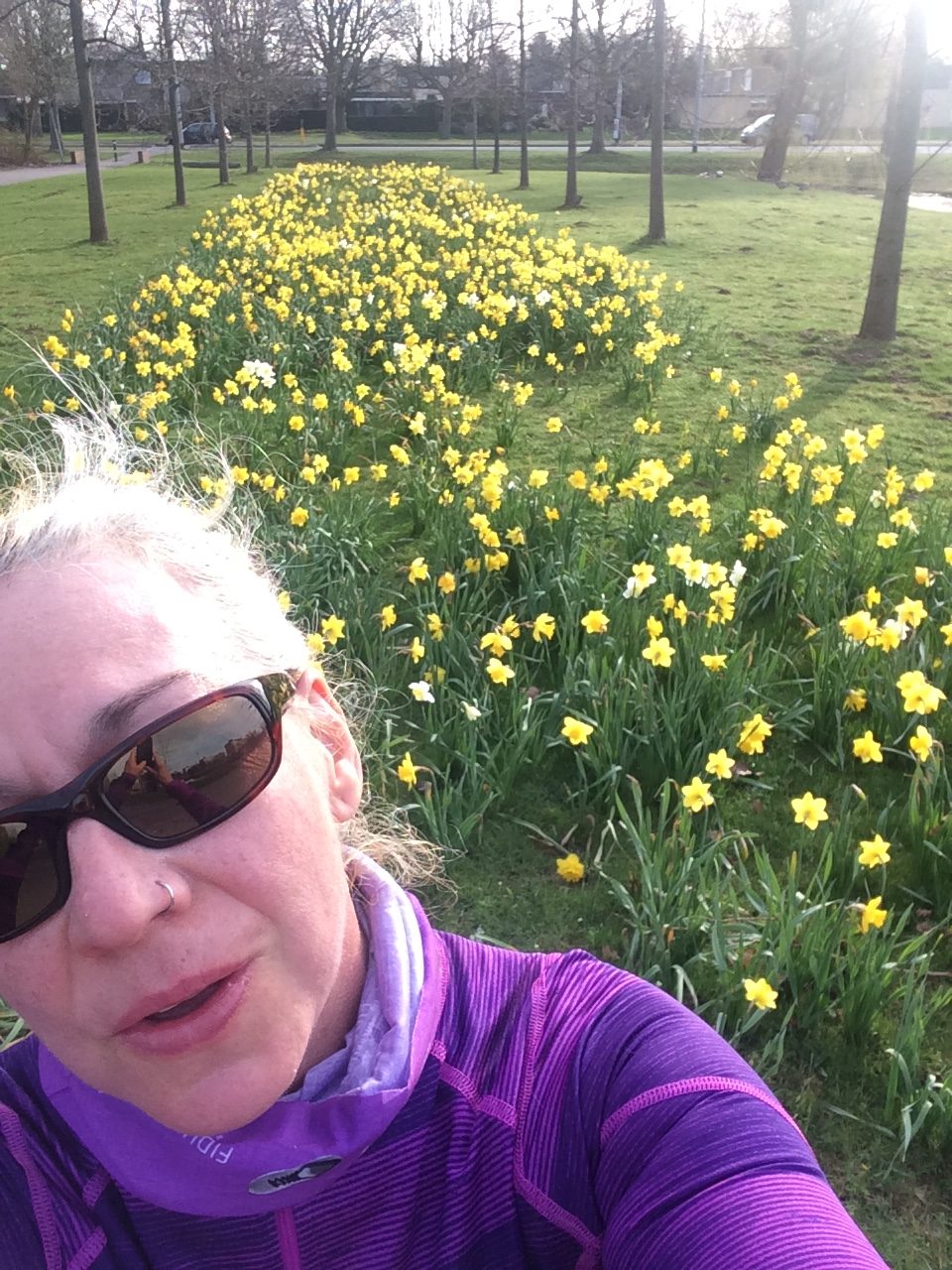 I had to do my intervals so early because I had plans with friends in Utrecht!  So I had to be on a train by 12:15.  My friends Kati and Penny and I made plans to have lunch together.  It was so nice.  I don't see them enough.  Penny lives really far away though and Kati, well, we have the usual excuses of being busy and life, etc.  But I want to fix this for the future.  Life is short and friends are important too.   Anyway we had a super nice lunch and a great chat.  I got home around 5:30, Ron made dinner and the rest of the evening was spent sorting out some Boston details and chilling out.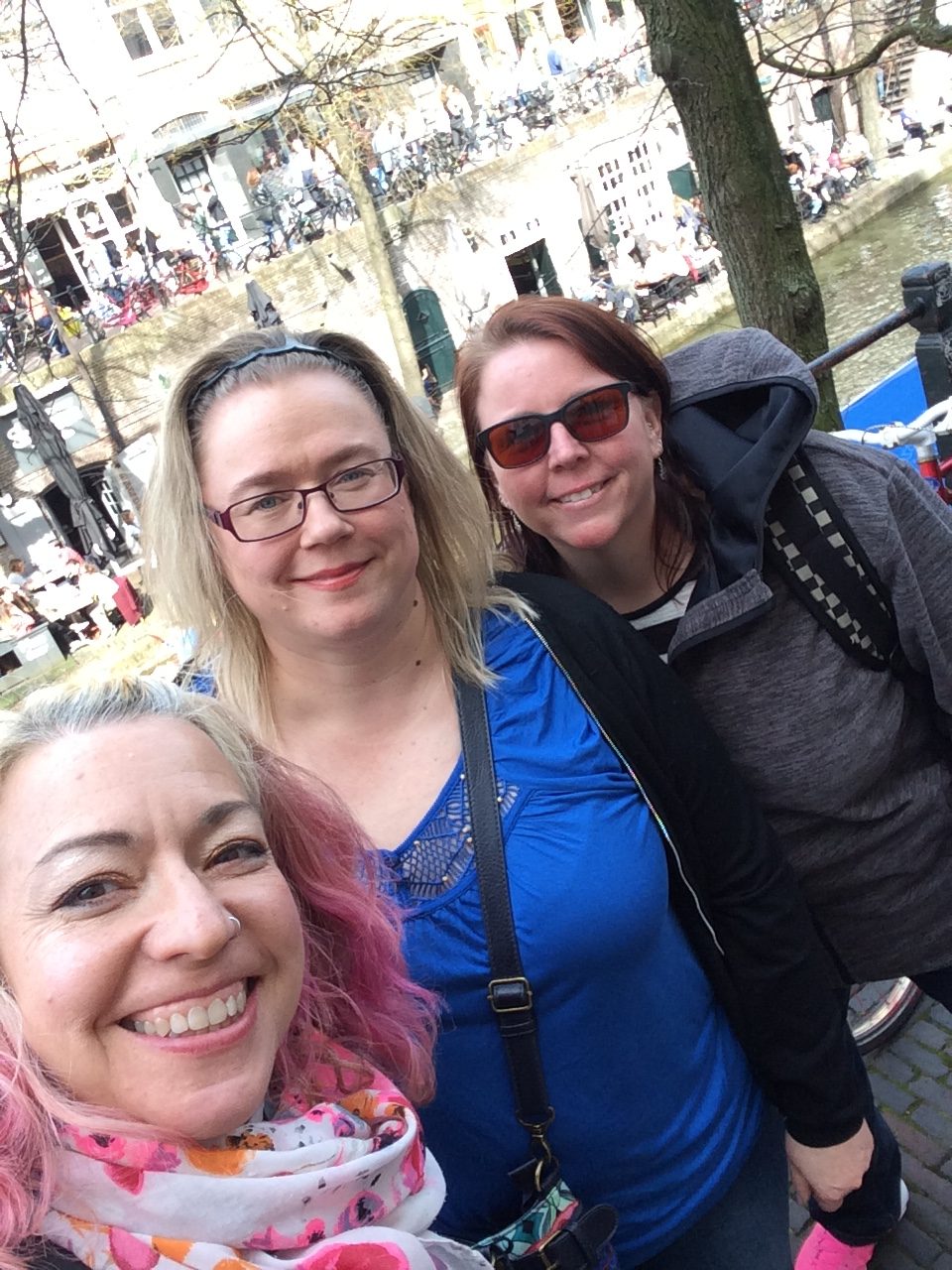 Sunday – time for the long run again.  I had 25KM in my head again and while it went better than last weekend I still only made it 20KM.   I'm struggling to find a pace that I can really hang on to.  I seem to start too fast and that results in a crash.  Also, my feet (well mostly my left foot) hurt.  I need to learn how to push past the pain.  Without causing an injury of course.   It was very warm this day so that was added to the mix.  The nicest part (besides Ron with me on the bike) was literally running into Vincent on his run!   Later on we ran into someone else we know.  Gave a nice boost!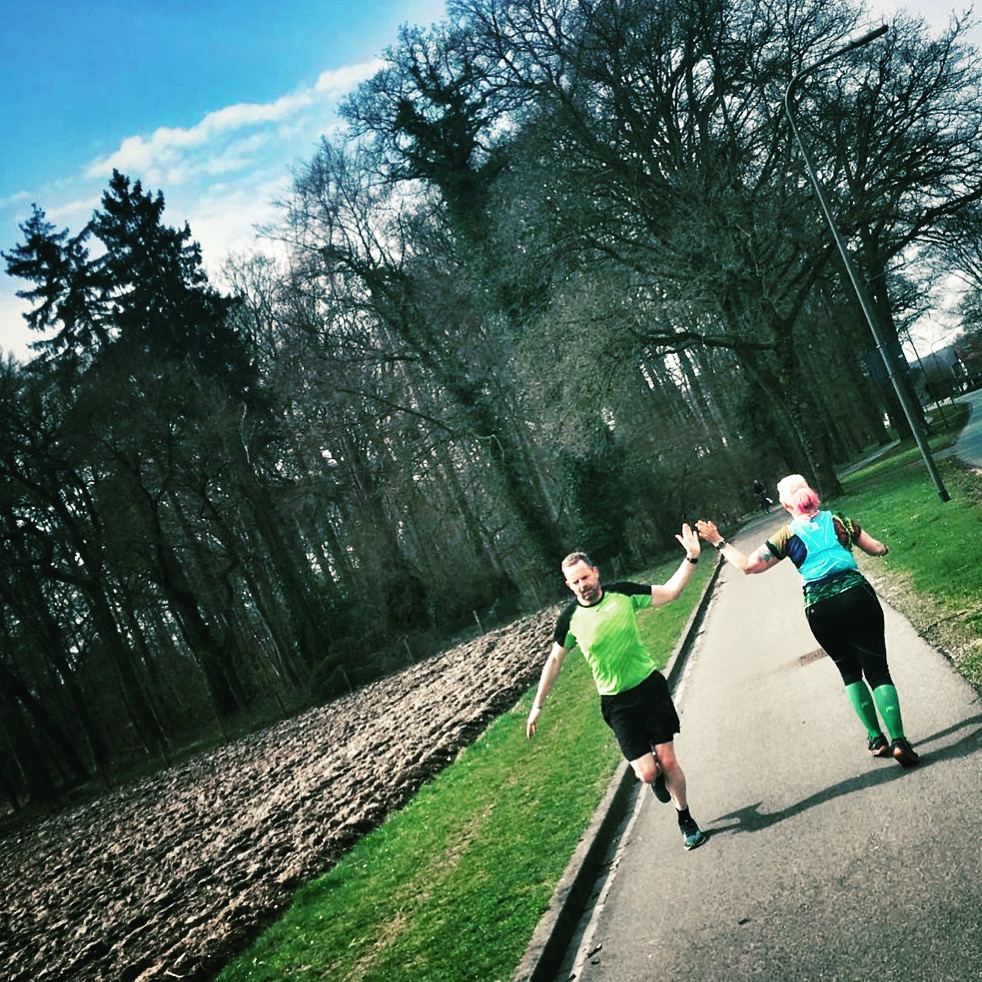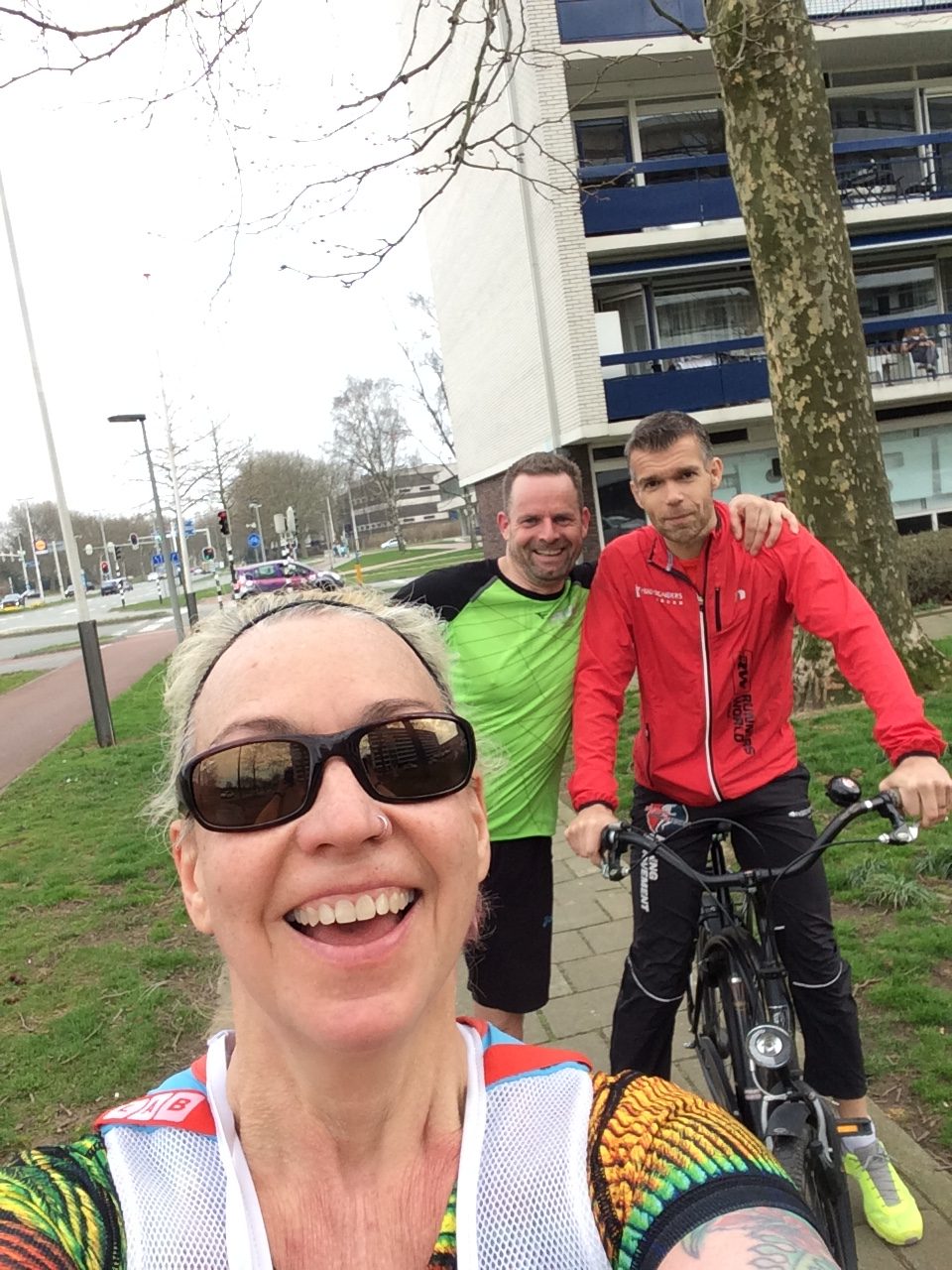 After running, I chilled for a bit (Ron went and did a little run), showered and got dressed again.  Time to meet Wendy and Vincent for drinks and bites.  It was super nice weather so we ended up sitting outside.  Ah I love springtime in the Netherlands!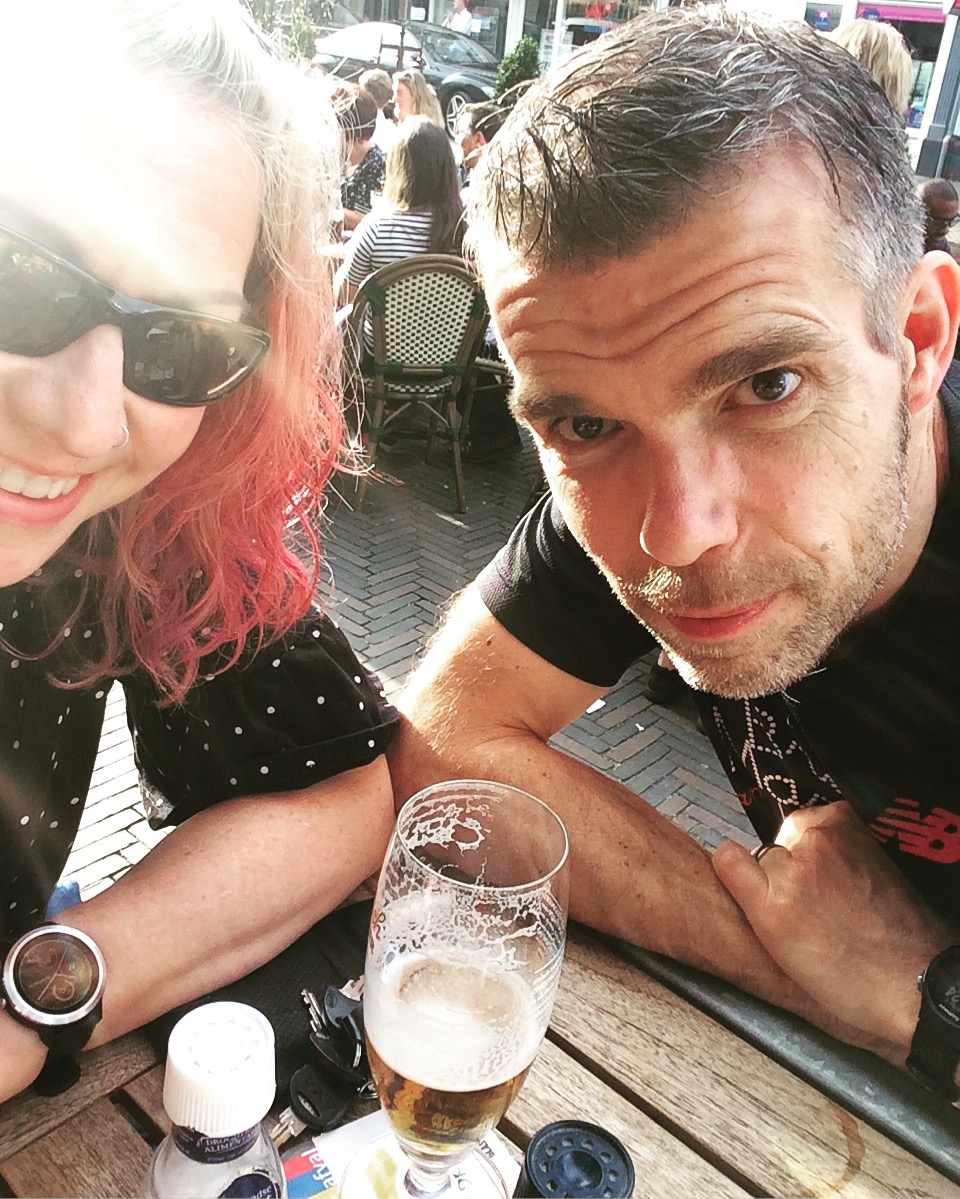 Total running KM's for the week:  39.5   Not enough!
Next week will be tricky as well.  So much for being back on track. *sad trombone*
Monday – Rest Day (get stuff organised for being away a week)
Tuesday – Massage evening
Wednesday – friend from the States whom i haven't seen in years is here – out for dinner
Thursday – packing, tidying, last minute stuff for trip
Friday – Fly to Boston
Saturday – somehow get over jet lag
Sunday – bike tour arranged
UGH. WHEN AM I EVEN GOING TO RUN??
One thing is for sure. I will be taking my running gear with me.
*************************
So. Any suggestions on how to deal with next week before my trip and the week after being in the States?  I still need to run! 
Have you been to Boston?
What's your favorite cocktail?