Here we are at the 2nd week of Tuesday Topics!  Don't be shy, join in the link up with Kookyrunnerand Zenaida, get to know other bloggers and join in the fun!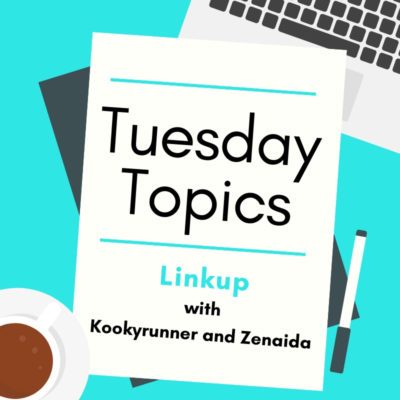 This week we are talking about  "What were your favorite gifts you received over the holidays?" 
If you have been reading my blog at least the last couple of months you'll know that we do not exchange gifts for the holidays so this is a tough topic for me.  I will share with you a few things that happened over the holidays that were either related to "something new"  or "christmas spirit".
 We got a brand new car!  Yep.  This is the 3rd new car I've ever had in my life and the 2nd since I've been in the Netherlands.   When I first moved here I had a brand new lease car arranged by my company which I was allowed to use while employed there.  In between I had a Fiat Uno (which was sort of like a tin can on wheels) and a Rover Mini (my fave but the poor thing couldn't deal with all the rain in the Netherlands).   We had a Peugeot 206 that was unfortunately totalled in an accident 7 years ago and after that we had a Peugeot 207.  We've had a lot of issues with the car and basically had had enough.  So now we've gone with a private lease option and have a brand spanking new Peugeot 2008 SUV.  Really happy and was a perfect "gift" (we picked it up on December 27th) that will keep on giving (or rather we will keep on giving each month haha!) for the next four years.

While I was out with Dani and Tori before Christmas we were talking about our Garmin watches.  I've had a Garmin 220 since 2015 when I bought it brand new from the Paris Marathon Expo and while it was working all right, it was just kind of outdated.  My Vivofit is fairly new but not really great for running intervals, for example.  There are so many new features and connections with newer Garmins  (like with TrainingPeaks – which is what my running coach uses to load our workouts) that I felt like I was missing out a bit.  It wasn't in the budget though, a new Garmin, but Ron happened to find a 735 for much cheaper than I'd expected (I would love a Fenix, but no way can I justify that expense) so we ordered it and I had it the next working day! Very happy with my new Garmin, I'm now connected to TrainingPeaks and I've got my countdown calendar already on my watch face!
Way before the holidays, I ordered the Sakura Pullover from Inknburn France and on Christmas Day my friend Babette came by and delivered it to me (we ordered together and split the shipping)!  As I was seeing everyone (*ahem* like Wendy ) running around in their pullover before the holidays and feeling very envious, I pretty much had it on the very next day during our training run with Runiversity!    I never pay full price for InknBurn (I have gotten lucky with sales, discounts and my InknBurn Monarch tech tee was actually found by my friend Wendy in a thrift store for EUR 4!) but this time I did and while it is worth it, I have put myself in the corner for at least 6 months now for InB purchases.

my precious
[ctt template="6″ link="2B91K" via="no" ]Join us every week for Tuesday Topics! Tell us all about your favorite holiday gifts! #RunChat #TuesdayTopics #Running #Holidays #WeRunSocial @runlaugheatpie[/ctt]
So,  it's not like I got nothing over the holidays, in fact, I actually got three gifts that will keep on giving for some time!
What was the favorite item you received over the holidays?  What was the funniest gift you received?