What a strange week it's been. I am not generally worried about getting sick, in fact I rarely am sick (flu, bad colds, that sort of thing) so I don't even get a flu shot. I think I may have had the flu 6 or 7 years ago and even then I was recovered in a couple of days.
However… the corona virus is here in the Netherlands – I knew it would happen anyway, it was just a matter of time – as of this writing 188 cases, 13 in my province, 1 in my city and 4 other cases near me (including 1 in the tiny village that Ron is from). There are quite some factors that bother me at the moment – the onset happened during Carnival, celebrated mostly in the south of the country, and during school holidays. Dutch people love to travel and they love to have their winter vacation somewhere on the ski slopes in Europe, including Italy where a huge outbreak has happened.
So of course; it's cold/flu season anyway, Carnival is happening (huge groups of people together), people are coming back from Italy; we were bound to get it. At work everyone around me is coughing and sneezing and that finally played into my own paranoia.
Hence why the weekly run down this week is basically about rest for me.
Deborah and Kim are the amazing hosts for the Weekly Run Down! Feel free to join in as well to wrap up your week in fitness!
WEEK 31
Plan vs. Actual
Monday – 3.25KM walk, GLI gym 1 hr intake – no workout (appt w/different PT), 3.5KM biking
Tuesday – 3KM walk (office day) to and from train station
Wednesday – 3KM walk, W6R1 run, 6KM, GLI 1 hour, gym 55 min
Thursday – 2.22KM walk, gym
Friday – 2.75KM walk, W6R2 run , gym 55 min
Saturday – 2.5KM walk, parkrun in Alkmaar 5KM, 17/17 Dutch parkruns done!
Sunday – 2KM walk, long run W6R3, 1.4KM w/u walk, 10KM run (!!!)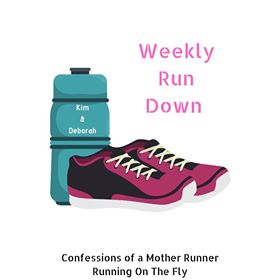 Monday: Very busy day at work, literally everyone was sneezing and coughing and I even started feeling like I was coming down with something. Worked until 6:30PM, so definitely missed Pilates. I did manage to get up early (5:15) to at least prepare my lunch and snacks.
Tuesday: I did try to get up early but only managed 6am instead of 5am. It was another very busy day, plus meetings, plus team dinner. Only got home at 9:30PM.
Wednesday: Set my alarm for 5 and promptly turned it off. The theme of the work week is stress it seems. Finally the colleague who sits closest to me went home sick (she's had a cold since last week). The government advise is, stay home if you are sick. People are so stubborn though! No one wants to stay home if they are not "that" ill. Was going to go to pilates this evening, but again had to work late.
Thursday: Did not even try to get up early today. At least this week has been consistent. More stress. More overtime. I thought I might go to the gym but actually really don't feel like it since it could potentially be a giant space of bacteria.
Friday: Day off. Finally went and got off my bum. I needed to go to the park again to check how much signage we may need for our parkrun. I did a 1KM warmup of walking, then 3 KM running to Sonsbeek. I then walked the first round of parkrun (2.5 KM) to "count" out the signs, most of which are directional arrows. Then I ran 5KM home.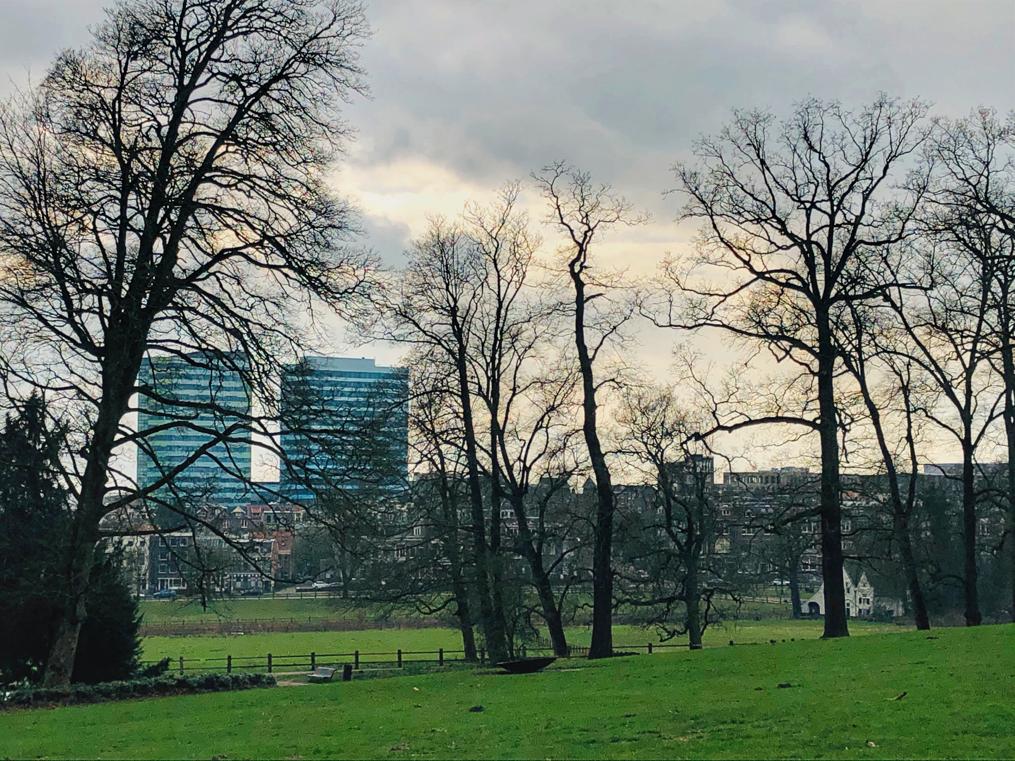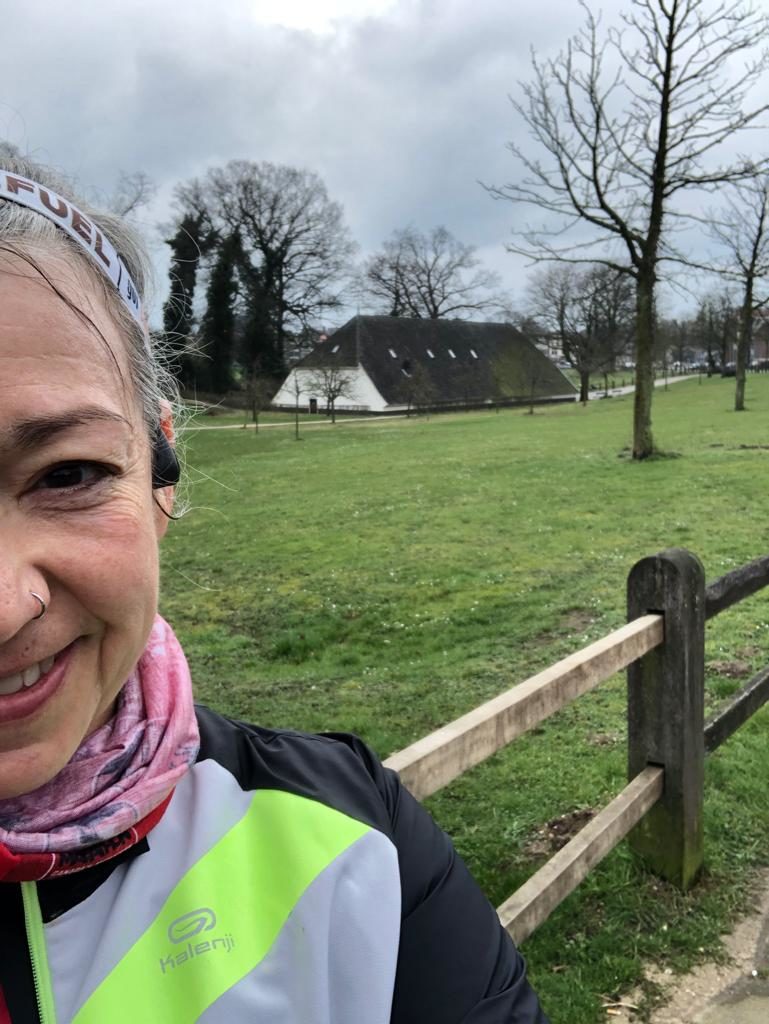 Friday was our anniversary as well so Ron was home a bit early and then we went out to a dinner and to a movie. Was a very nice evening and I only thought about the corona virus 17 times , give or take (Ha!).
By the way, we went to see The Lighthouse. Has anyone seen it? Bizarre!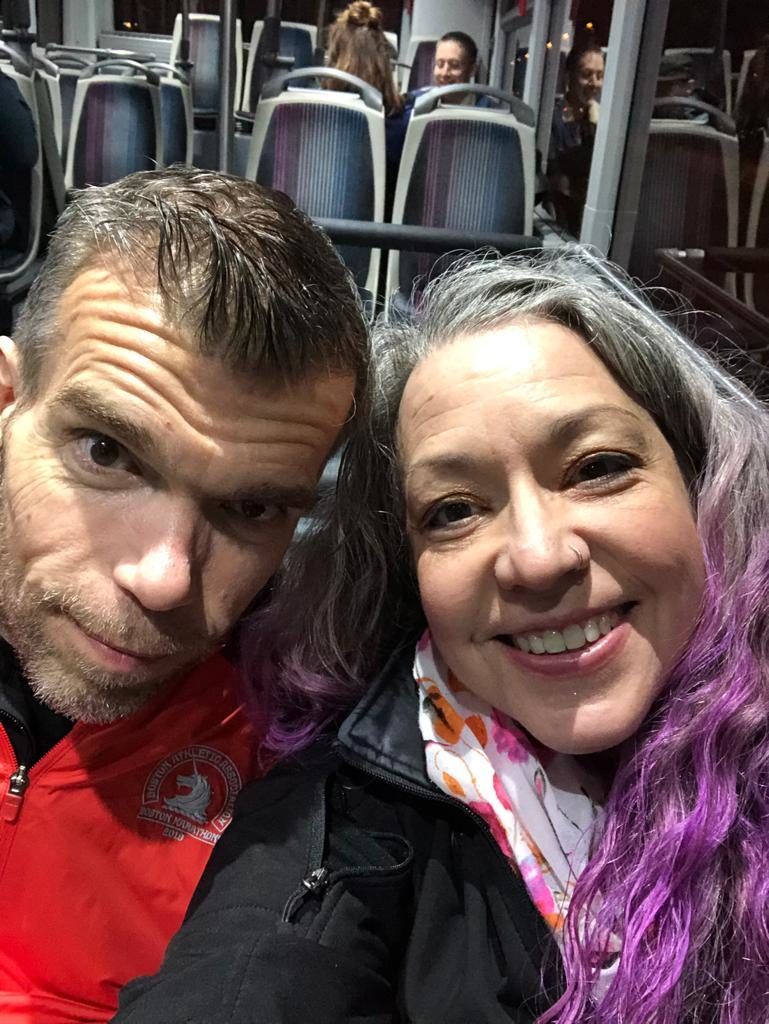 Saturday: parkrun day! I was planning on running (in Nijmegen) but the Event Director asked me if I wanted to volunteer – it was also International Women's Day so they wanted to have the team to reflect that. My first official volunteering! I did the Newcomer's briefing and the timing. Was actually really fun and nice to see that at the second event they still had almost 40 participants. Also nice to see my husband running like he was going for olympic trials on the first round and coming in second at the end, only seconds behind the first guy.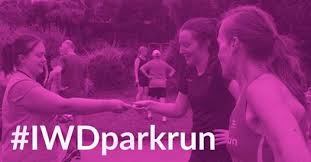 Sunday: Got to sleep in quite a bit. REALLY needed that! I waited around quite a bit to go run since it was supposed to be raining until around 2pm. Finally left the house around 2:30 with a plan to do 10 – 12KM.
I thought I might challenge myself a little bit and run over the John Frost bridge, over to Meinerswijk and then back over the Nelson Mandela. At that point I would be around 10KM and could take on another couple if I was feeling like I could manage it.
I was actually done at 10KM and the last couple were kind of hard (that's ok!) but I really enjoyed being outside even though the weather was odd. And, wow, the water level is pretty high, at one point the path was under water so there was no escape from getting my feet wet.
And… I got to see the wild horses again and super cute fluffy cows. Always makes me happy! Being in what feels like the wilderness when I'm still in the city!
Coming up Next Week
The Plan
Monday – pilates … although, not 100% sure because it's a small class and I don't want to get ill…
Tuesday – RPM Sprint and RPM "regular"
Wednesday – Run 40 minutes easy
Thursday – RPM @home AM, massage clients PM
Friday – 10 mins easy, (6x1k at target 10k race pace with 2 mins recovery jog/walk) 10 mins easy
Saturday – test run for our parkrun (next 3 weeks)
Sunday – Run 90 min (approx 14KM)
I'll have to see how work goes Monday and if I'm feeling less paranoid about being in close quarters with people in my pilates class. Some of them HAVE been to Italy for ski holidays a couple weeks ago. Not everyone is being smart and staying home to protect other people.
Friday I go to the Homeopathic Center in Utrecht to speak to a women's health specialist. I wanted to make an appt with my doctor this week, but with covid-19 I guess I felt like my GP might be busier with other things at the moment.
A little explanation about parkrun
The events that went live last week, including the one in Nijmegen, are not MY parkrun. We don't go live for another few weeks… next week I can tell you exactly when. I live in Arnhem and Nijmegen is the closest (bigger) city to me. I've had the pleasure of working with the Nijmegen team for several months now; they've been super helpful and a few have come out to run our course (as a test) with us so we in turn wanted to run the very first event last week with them. Since we are not live yet in Arnhem, it also made sense for me to volunteer this week as I'll need the experience soon at home!
I hope that we'll have our materials this week (signage, flags, tokens, etc) so that we can test next Saturday, but if not, we'll at least use the test tokens that the Eindhoven team gave us when we went down there a few weeks ago.
It's kind of surreal to appreciate and be a part of a huge community and then set up your own parkrun in the city you live in. I could not have done this without Dafne, whom I actually found via Twitter, and Ron who didn't really want to be a part of the core team, but has jumped in wherever needed without hesitation. It's a big deal but I can finally say "I did this!" Because I did!! Ok, horn tooting over.
Last but not least, the MRI result
I have to still get a copy of the MRI so I can fully understand, but it appears that I have loads of fluid in my ankle and that the tendons that run under the foot are also very angry and inflamed and these of course are links to the toes that don't want to move half of the time. The big toe joint is also very angry (well we knew that). Right now, because of Chicago on the horizon, I'm not doing anything yet, however, they do want to operate. I had a phone appointment and don't understand everything that was said, so I'm ordering a copy of the MRI and will go to a (better) physio to have a better idea of what I can do in the meantime. One of the reasons I had some issues with my ankle and shin/calf about a year ago has everything to do with the fluid in my ankle. Balance has also been a big issue and that is part of it as well.
To be continued.
That's a wrap!
How was your week? Are you concerned about the corona virus? Have you seen any really weird movies lately? How's running going? Did you race?