Fit Five Friday – First Edition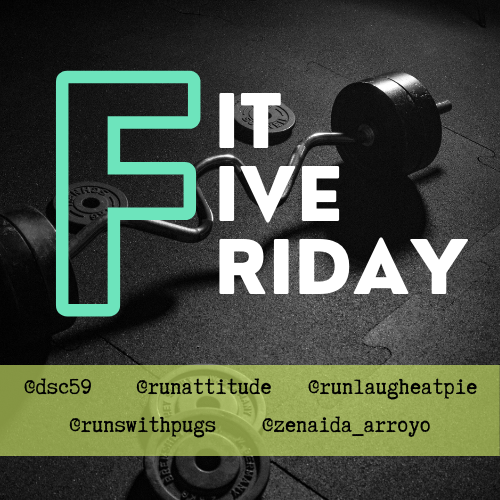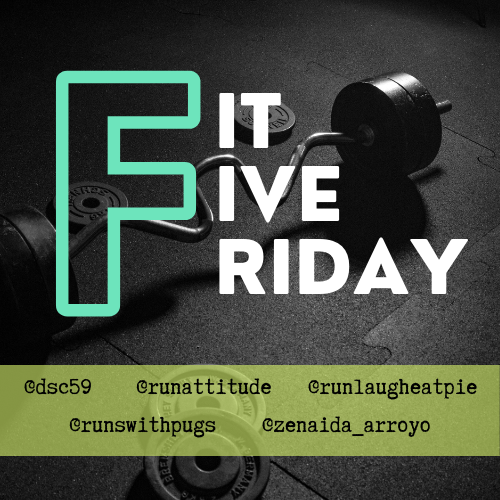 Welcome to the Fit Five Friday
It's a brand new link up with FIVE amazing hosts – me, My First 5K and More, Running With Attitude, Runs with Pugs, Zenaida every Friday for Fit Five Friday! Ready for some fun?
First Edition
It's the beginning of the year and typically the time when many folks jump on some form of bandwagon with either diet or exercise. Here in the Netherlands we cannot go to the gym at the moment, but it's typically the time of year when gyms are packed and people are feeling terrible about all the weight they gained over the holidays (or the corona-kilos in lockdown). The swearing of "this year it will be different" usually starts right about 1 am on January 1st… (or was that just me?)
You don't have to jump in full force
I would be lying if I said there were no changes I wanted to make. I feel like I either constantly want to change and improve but realistically jumping in full force doesn't always work for people. My new motto is "Be realistic".
Here are 5 Things I'm doing right now that I find are helpful and easy to maintain:
2 litres of H20 per day
Seems easy enough, but unless I focus on it, some days it doesn't happen. This is just since working from home! At the office I was constantly drinking water and never had an issue. Now I have a cup (almost 500ml) that I set right next to the water tap and drink at least 4 of those. How do I remember to do that? Well:
visual reminder – it's next to the sink; if I go in for a meal, a coffee, or even have to pass through to go to the WC, I see it and then go ahead and drink one full cup.
There's an app for that – I'm tracking a few of my dailies on an app so I know how much I drank each day.
I know some people don't like the "taste" of water; believe me there are some great things you can put in water like Nuun or what I use which is HighFive (hard to get Nuun here). Your body needs water. You're taking massively good care of it when you hydrate.
10,000 steps a day
I have had this as a daily goal many times, but nowadays it's pretty easy since I've joined in a virtual challenge with some friends locally.
It started as a run up (walk up?) to Christmas (started on Nov 25th) and then we decided to do it again from end of December to end of January. It's motivating to see others getting their steps in and posting the end of day results. And it helps to encourage and get encouragement!
How do I keep track?
My lovely husband bought me a new vivofit from Garmin. It's pretty and pink and much nicer than my bulky running watch.
I use the same app as I use for the water to track that I've done it, and love seeing my daily streak!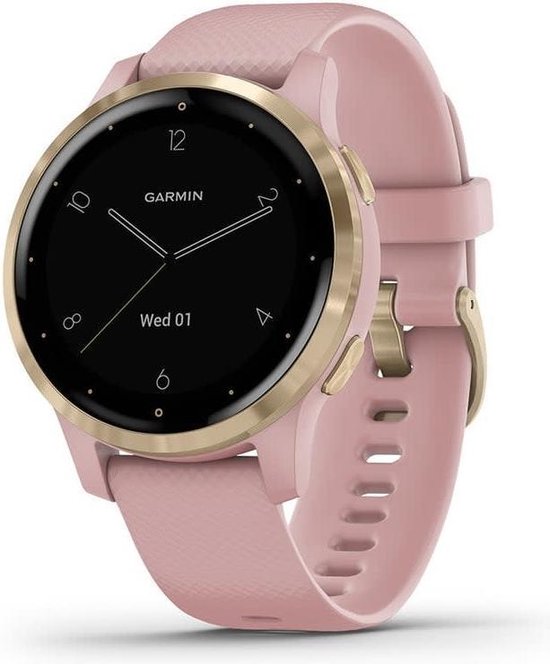 Tracking Macros
Some would argue that tracking macros is just another way of calorie counting, but I'm seeing it as something of a game. I've been working with a coach for a few months to learn more about nutrition and getting a better balance in general. Instead of constantly dieting, thinking about my weight, etc., I just want to have a balanced intake, eat food that nourishes me and helps my body at the stage it's in right now. So working with macros (yes with a calorie goal) is a bit different for me.
How do I do that?
Well, there's an app for that as well! I've been on MyFitnessPal for many years. As of today I've also actually logged in AND logged my food/macros for 160 days. A record for me!
I work with my coach and we adjust wherever needed. It's definitely a process.
Food Planning
I can tell you something; I hated food planning. I want to be free! But being free meant I was constantly thinking about and battling my weight. A vicious cycle! So now I plan a day in advance. Sounds boring, I know. But on my work-from-home days it's easy enough. Similar meals for breakfast and lunch and using MyFitnessPal's easy functionality to track makes the game of macros a proverbial piece of cake. And… I use the streaks app to remind me to plan and keep up my streak! Just like with water and walking!
The easiest way for me to hit targets is to plan dinner first and then everything else based on what macros and calories are left. Dinnertime for the hubs and me is kind of a thing. It's important to have a "thing" together in corona-times. Well, in all times, really.
I joined a big (to me) challenge
I'm not one for virtual races and challenges but … I've stopped being so stubborn and decided to actually do a big one to keep me moving. Thanks to Kim, I've joined the Criss-Cross Virtual Challenge; a 25-week virtual event covering the state of Illinois. There are two challenges, West – East (224 miles) and North – South (435 miles) which can be done separately or, if you are insane like me (and Kim *wink* ) you can sign up for both. That works out to about 960 kilometers for me…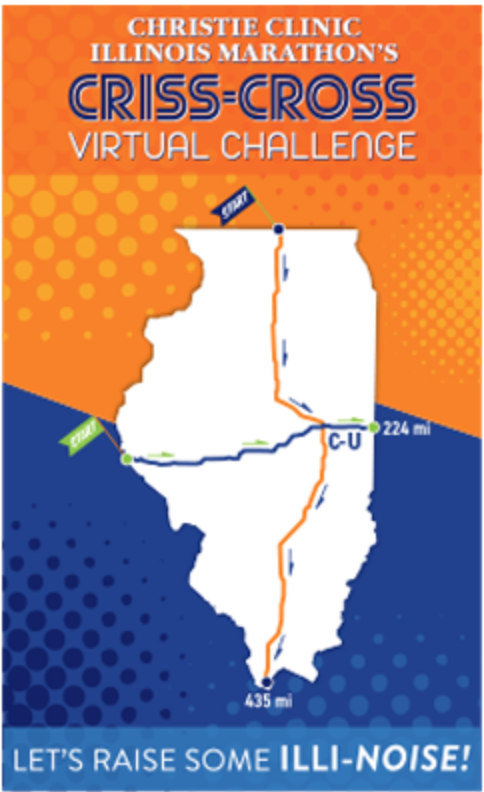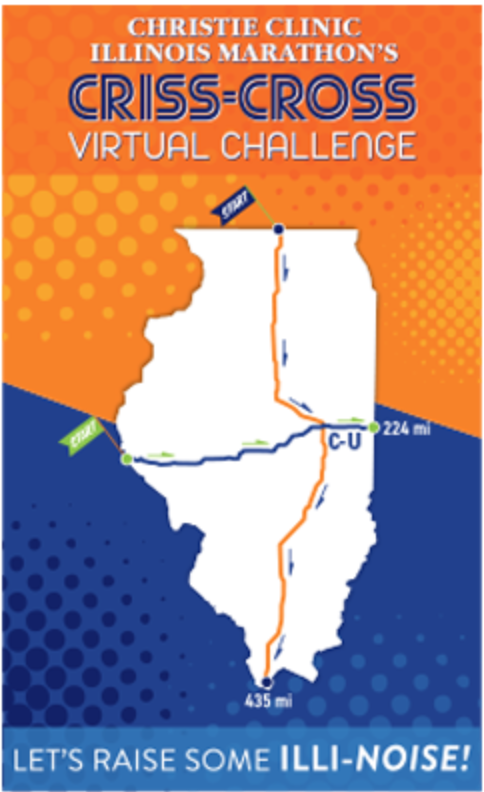 The good news is, you can join the challenge at any time and enter all your runs or walks since November 5th. So I'm *almost* done with West to East! It's fun to actually see on the map how far you've gone and the guidebooks tell you about the towns you pass through. You may already know, but I lived about 10 years in my youth in the Chicago suburbs. Later when I was out of high school I went back up (from New Mexico) and lived in the city a few years. For this reason, I've joined the challenge; Illinois is still a place that is like "home". Plus the challenge keeps me moving and I have an actual GOAL (that isn't necessarily a running goal) – I know, I said no goals, so let's call it motivation, shall we?
In addition to this challenge, I'm also doing #REDJanuary which is to help raise awareness (and some people raise funds as well) for mental health. I know how much walking and running helps me to feel better, even if just temporarily. So I'm using this challenge right now on IG and Facebook to talk a little bit about mental health awareness.
What are you doing RIGHT NOW for your own mental and physical health? Do you use any apps to help you with good habits? Are you on MyFitnessPal? What about virtual challenges?
Join the Fit Five Friday Link-up!
Here are the guidelines:
Your link should center around some kind of fitness (exercise, wellness, mental health, nutrition… the possibilities are endless!)
Please link back to your hosts! It's the right thing to do!
Share the link-up love by visiting and commenting on your hosts and at least two other Fit Five Friday bloggers!
Feel free to share about Fit Five Friday on your social media! Tag #FitFiveFriday to get the word out!
And let's go! We can't wait!