So, hey, how's everyone been?
I know it's been a long time since I posted and I actually started a post some time ago, but didn't finish it (funnily enough part of it was about writer's block), but I'm ready to join back in on the blogging fun. Whoo hoo!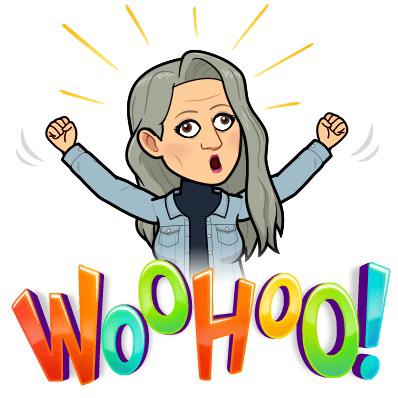 It's been 2.5 months since we got the key to our new house
We had a lot of work to do and are still quite busy with it, but a huge chunk of work is done. My workouts went by the way side, though walking has become really important to me and I have been doing my best to get 10K steps a day. If you follow me on instagram, then you know all the fun projects, big and small, that we work on regularly.
Workouts? What Workouts?
We still can't go to the gym – it was on again, off again – but there was a short period where I went to a few indoor rowing sessions, which was really fun. If we could ever officially go back (fingers crossed this month) then I'm hoping to get there at least once a week.
I was injured back in August and thought it was just a bit of a glute strain, but turned out to be my piriformis which led to a really sore and swollen knee somehow. When we went to Italy it was sore and swollen and I was basically in PT from the beginning of September to the middle of November. No running, pretty much only walking and a bit of cycling. And the 4 times I went to rowing…
Running Rehab
Luckily the last week of November I was allowed to start running again, with a specific plan – no more than 2 times a week running at specific intervals for 8 weeks. And I promised my PT I would follow it 100% (and have done so far). It's amazing that I have had no pain whatsoever during the 6 weeks that I've been following the program. But, I do think that my walking in between really helps!
Ready for other activities
Right after new year's, I got back on my spin bike and did a virtual ride with some of my favourite fitness friends Coco, Kim H and Kim G, Michelle and Marcia. I haven't done a Les Mills class in months – but I'm ready to do RPM again now!!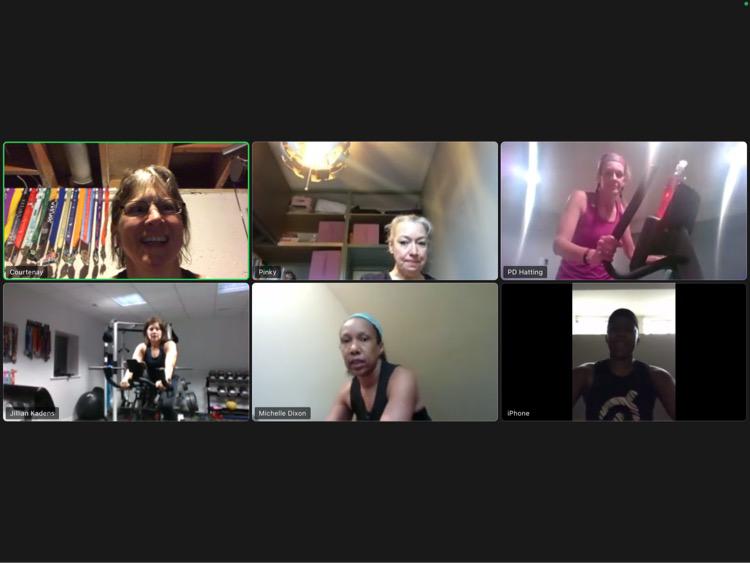 My workout space is sadly not as big as I thought it would be and it looks like I'll be doing BodyPump in the living room again. It's fine, but I haven't done it yet because all the Christmas stuff was up AND we only have had curtains for a couple of weeks. But no more excuses now, it's time to get busy. Watch this space!
New Year, Same Me
I know it's the time of year when everyone is setting goals, making resolutions and choosing a word of the year. I'm not going to do any of that. I am just going to keep on working on my mental and physical health. 2019 was awful, we all know how 2020 went down; I'm just going to have a year of moving forward. How's that for a goal? That's not to downplay how others decide to set goals and focus on their word of the year! I commend and admire that a lot! Maybe later on the year? We'll see!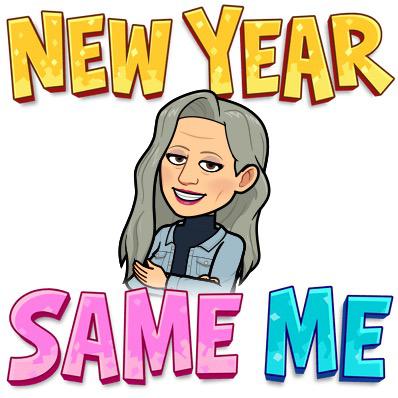 Jumping back in to the blogging world
I hope that I've kept in touch enough with my blogging friends on other social media channels, but I know I've missed quite a lot of people who aren't active on Instagram (where I'm normally found as far as fitness stuff goes; for shouting into the void I go to twitter), so with that I am jumping straight into the Weekly Run Down hosted by Kim and Deborah (even though this post has nothing to do with the past week!).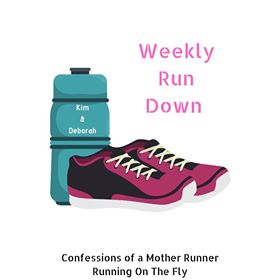 A NEW link up – Fit Five Friday
It's time for a brand-new Friday Five, and I am excited to be a part of the Fit Five Friday Link-Up!
Join hosts My First 5K and More, Running With Attitude, Runs with Pugs, Zenaida and me, every Friday for Fit Five Friday! Who's ready for some fun?
Here are the guidelines: Your link should center around some kind of fitness (exercise, wellness, mental health, nutrition… the possibilities are endless!) Please link back to your hosts! It's the right thing to do! Share the link-up love by visiting and commenting on your hosts and at least two other Fit Five Friday bloggers! Feel free to share about Fit Five Friday on your social media! Tag #FitFiveFriday to get the word out! And let's go! We can't wait!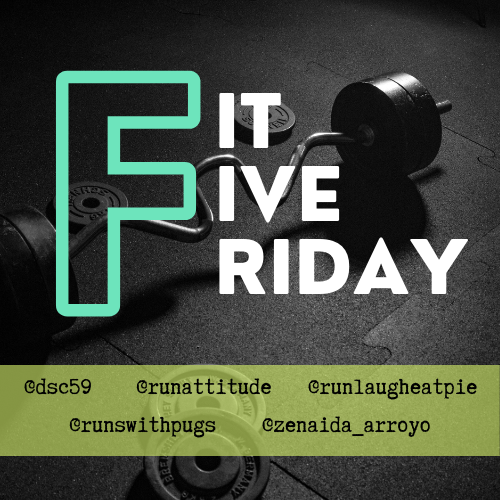 How've you been? Do you already have epic goals for this year? A word? Or planning on just moving forward each day? Will you join the Fit Five Friday?
Have a great week and here's to re-connecting!