NOT related to the state of my body, but rather the work week…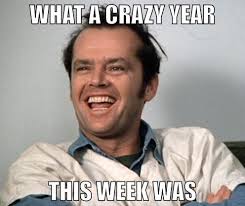 Basically it's always a bit nuts with work around the end of the month and on the first day of the new month, however, the company finally made the split they announced earlier this year (remember, I mentioned I am going to the new company?) and because I work in treasury, there were a lot of financial things that had to happen that were super time sensitive. On top of all that, the stress is mounting for everyone, my manager is most likely having a burn-out (he's been off sick for two weeks now) and all the extra pressure just hasn't been fun. But ok. We survived.
Anyway. Phew.
Another week flew by
It's incredible how the time has flown by since my operation. I was 28 days post-op on Friday which means by the time this is published, I'm exactly 1 month further. Incredible.
Very little news is good news
Basically there is not a whole lot to report, but maybe a few things:
I graduated this week from sleeping on my back, to sleeping on the right side for a few hours, to sleeping on both sides now! Whoo Hoo!!
I had another MLD massage and I had a different therapist and really liked her! Still not sure it helps. Maybe the swelling would be worse if I didn't do it?
I've done cryotherapy twice this week! Wow it's crazy cold! -60 in the front part of the cabin and -110 in the main cabin. That's celsius, folks.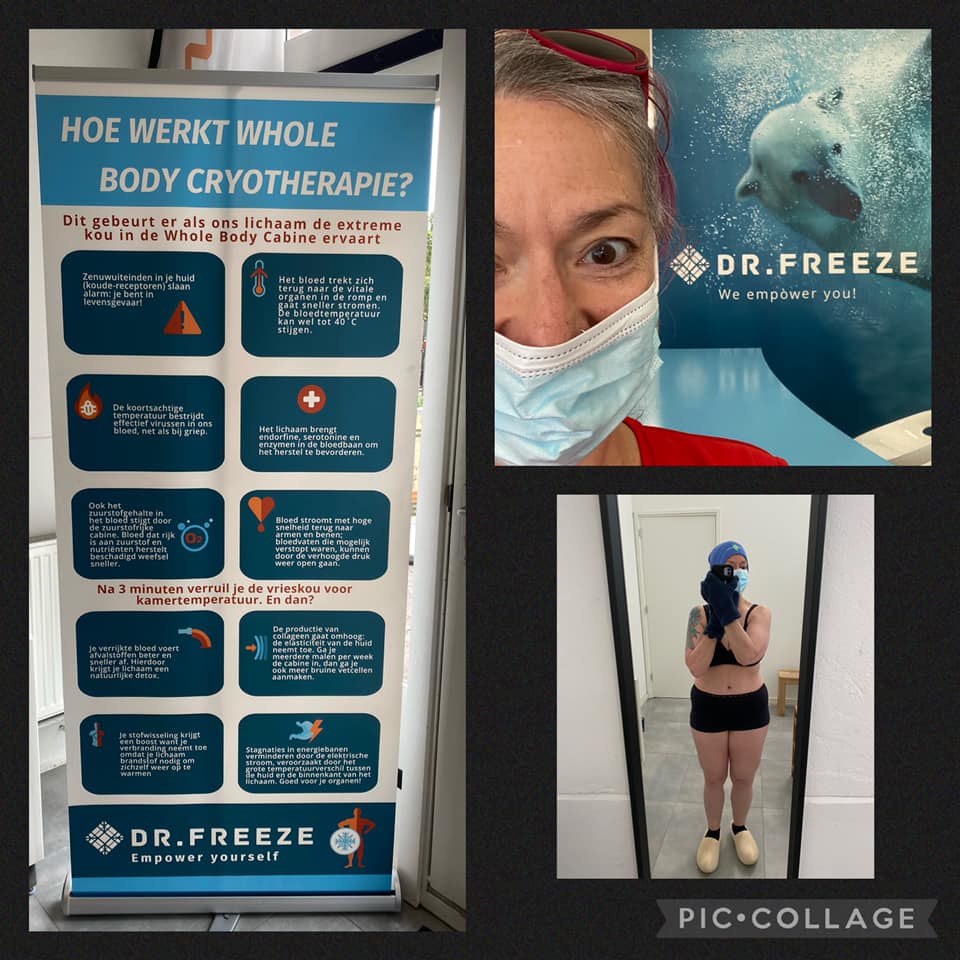 Scar is looking good, Navel is healing fine. I'm impressed by how well it's going. I feel like I need to knock wood at this stage though; don't want to jinx it.
A Few Highlights
The Event Directors of the various parkruns here in The Netherlands had a call together this week with our parkrun Territory Manager and we are starting up again in The Netherlands on July 31st!! Here in Arnhem we won't start right away; we have to get permission again from the council and we'll need to round up our volunteers again and do a couple of test runs, but I think it will be some time in August. F I N A L L Y!!
This week I also tried my spin bike for the first time since surgery! It went well, but I just rode 30 minutes upright at level 5 (the bike goes up to 99 I think – I've never made it past 55 HA!). Not quite able to ride gripping the handlebars but maybe next week?
All in all I don't feel like I walked a lot this week because I just didn't take enough breaks during the work day, but I did average just less than 7000 per day which is about 1000 more than last week. I'm not hunched over anymore and walking just like "normal" again, so I'm happy with that.
I did meet a lovely person from Arnhem Together on Saturday morning as she wanted to join me walking one round of notparkrun. In total there were eight of us. It was a really gorgeous morning and we were also able to grab a coffee afterwards. I love the little group we have but I really am looking forward to have an official parkrun in town finally. And I am pinching myself that I did this!!
Coming up next week
There are a few exercises I can try already that I will do next week – Pelvic Tilt, Heel Slides and the Knee Roll. Obviously I will start slow with very few repetitions and build up.
I will also go on the spin bike next week – aiming for 2 times and see if I can use the handlebars. If I can then the next logical step will be on my regular bike outside. First things first though.
Since I'm heading into week 5 (yay!!) I'll increase the daily walking to average out about 8000 steps per day. By the time I complete week 6 (going into week 7) I want to be around the 10K mark again.
I also have 1MLD session and probably 2-3 cryotherapy sessions to go to.
A calmer week?
I hope so. I still haven't been able to get to blogs but have good intentions. Hope everyone is doing well.