Fit Five Friday – Five Things I loved about Basel for an Active and Healthy Getaway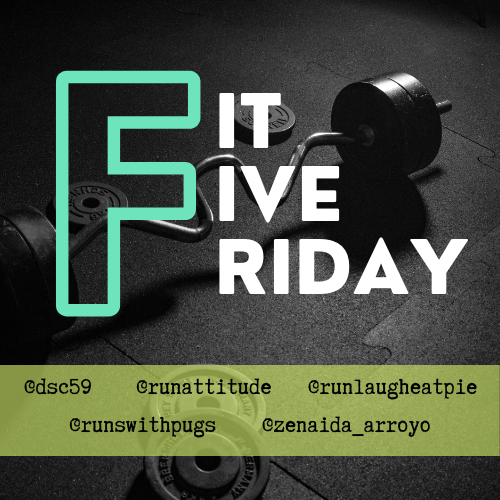 Welcome to the Fit Five Friday
t's that time of week again! Hopefully you've been enjoying this new link up with your FIVE amazing hosts – me, My First 5K and More, Running With Attitude, Runs with Pugs, and Zenaida ! Feel free to join in on the fun!
Five Really Cool Things about Basel
While I know it's also Runfessions week (don't forget to cleanse your souls/soles with Marcia and the rest), my trip is still fresh and I really wanted to share what a great place this is for an active and fit getaway!
Tons of self-guided walking tours available
While we normally like to book a guide for a walking or bike tour, there were so many self-guided walking tours available online that we felt confident about making our way around. With a self-guided tour you can also take more breaks if you like, sit at a cute terrace for a coffee, have an ice cream or sit in the shade when it gets too hot.
We took our time walking from the Altstadt near the town hall, over the Mittlere Brücke and all along the Rhine until the Tinguely Museum / Schwarzwaldbrüke and then all the way back to the Altstadt again. Where we of course stopped for a late lunch and some ice cream.
h
From the walking tours, it was easy to choose a running route
If you are a runner and you are training for an event, then you know that even if you are on vacation, it's a good thing to try to get your training in. Thanks to the walking tour that we did, we were able to use part of the route we walked as a running route.
While we would have wanted to do a full round, we ended up doing an out-and-back simply because it was hot and it was more shady on the side of the river we were on.
Super easy to stay hydrated in the summer sun
I've never actually been anywhere were there was so much clean drinking water available for anyone in the city. And not only drinking water. There are also fountains available to go in and cool off! Yes, they get IN the bigger fountains just like it were a small swimming pool. I was absolutely amazed!
How nice to not have to take a hydration vest or a bottle belt with you during a long run when it's hot! We were able to stop several times for water and at one point I even put my head under one of the one of the several cold showers available at the edge of the river!
Check out just how many drinking water fountains there are! Mind you these are JUST the ones for drinking water, there are many more for other uses.
The City encourages you to jump in!
So I mentioned showers near the edge of the river, and there's a reason for that – people from Basel actually go in the River Rhine and then float downstream in special swimming / floating zones for about 1.5KM / 1 mile. Once you are done with your floating adventure you can shower off and be on your way. If you are not an experienced swimmer you can take lessons in the summer so that you can join the fun.
I was in absolute awe to see so many people, young and old, pack up their things in a water tight bag called a wickelfisch and then get into the river at the Tinguely museum and float leisurely downstream. When I first read about it I was like "hell, no!" because there is no way I would get into our part of the Rhine. But then I saw how beautiful and clean the Rhine was in Basel (after all they are much, much closer to the source) and saw how people did this with such ease I later changed my mind to "I really want to do that!"
Sadly no bathing suit with me (that did not stop me from taking a dip) and no wickelfisch, but mark my words, I'll be going back fully prepared and will definitely give it a go.
Basel is expensive, but they had the cheapest e-bike rental ever!
I don't know why I was surprised, but Switzerland, or at least Basel seems to be really bike-friendly. Of course! It's Switzerland! They've got the Alps! Lots of cyclists spend their holiday cycling hundreds of kilometres through the gorgeous landscape.
From the hotel we each received a Basel Card which gave us free transportation all over the city and the ability to rent an e-bike for CHF 20-. While I am usually the one saying "I don't need an e-bike!" I was happy to have it. There is some elevation there that we really are not used to!
We were able to cycle just over the border to Weil am Rhein (in Germany) and were happy to have the opportunity to be off our feet and see some different landscape.
(spoiler alert – when we got back to Basel, we stopped off for me to jump into the Rhine myself. I had to! No floating for me though, not just yet).
I'd do it Again
Absolutely loved this trip. Even though it was Hotter than Hades and really expensive (we knew that going there – Switzerland isn't known for being a cheap getaway), we definitely want to go back. But… maybe we'll get a hotel on the Germany side – the train into Basel runs into Weil am Rhein so we could easily be there within 15 minutes.
The food was excellent, the people were great – I had a terrible impression of Switzerland after being to Geneva a few times. Basel completely changed my mind.
Have you been somewhere that completely surprised you and you couldn't wait to get back? Were some of the surprises how easy it was to be healthy and active?
Join the Fit Five Friday Link-up!
Here are the guidelines:
Your link should center around some kind of fitness (exercise, wellness, mental health, nutrition… the possibilities are endless!)
Please link back to your hosts! It's the right thing to do!
Share the link-up love by visiting and commenting on your hosts and at least two other Fit Five Friday bloggers!
Feel free to share about Fit Five Friday on your social media! Tag #FitFiveFriday to get the word out!
About The Author
Coffee Drinker. Runner in Training. World Traveler. Concert Go-er. Friend. Wife.