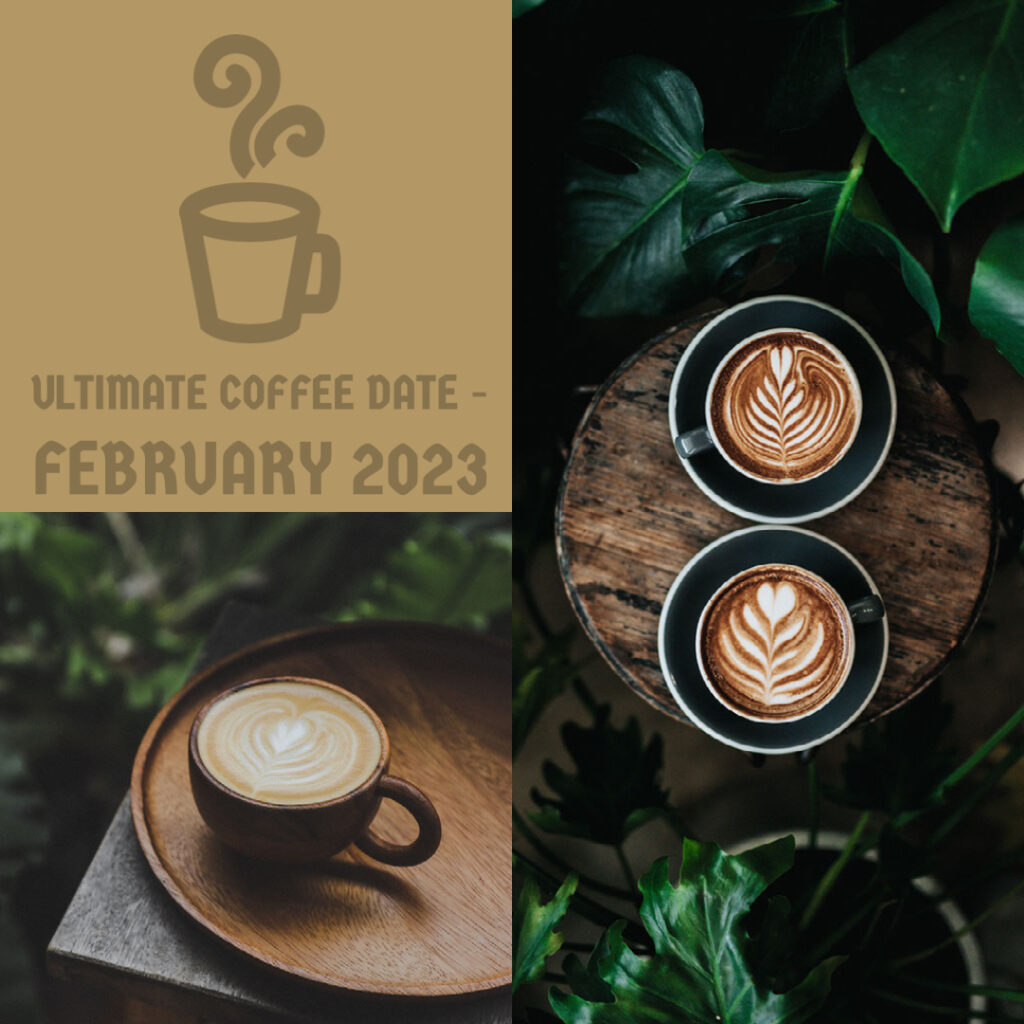 Yo. For real. Time is catapulting itself through my life. Do you feel that way too?
Let's kick off this Fit Five Friday with Deborah and Coco who are hosting the Ultimate Coffee Date! The UCD is always the First Friday of a new month and if you have less fitness to talk about and want to chat over coffee (or tea, or a hot toddy) about other stuff, you are more than welcome!
With Fit Five Friday you of course have your FIVE amazing hosts – me, My First 5K and More, Running With Attitude, Runs with Pugs, Zenaida ! Feel free to join either link up or both! YOLO!
If we were having coffee…
I would tell you that January really wasn't what I was hoping for, and thanks to being still slightly ill it's been slow going getting myself back into gear! BUT, I would also acknowledge that I feel very good that I was able to move every day for the RED January Challenge. Just too bad that running has taken a real back seat.
If we were having coffee…
I would mention to you that I changed my yearly goal just a tiny bit. Originally I wanted to run at least one 5K each week but since I was sick at the beginning of the year, I've decided to adjust it to 52x 5KM this year. Let's hope that 5KM running (run/walk intervals) starts pretty soon. It should anyway, since next week we are planning on going to parkrun in Maastricht!
Sadly my race this weekend is out of the question. MAYBE though I'll still do a 5KM race in March…
If we were having coffee…
I would tell you that I booked our FIRST vacation for this year and I'm REALLY looking forward to it! My parents are going to be in Málaga in March and April so we are going to head down there on March 22nd. Weird thing is of course that's almost the exact date we were going to see them in Málaga when Corona Hell broke loose. It was the same time that my parents arrived from a cruise and had no idea what was happening in Spain and had to almost immediately leave – it took them four days to get back to the US. It was very worrisome.
No worries this time around, we'll be going down there for a week! I can't wait!
if we were having coffee…
I'd tell you that this week was kind of tough. For two reasons –
One, I'm still having quite some issues with a person at work. He is quite a bully and it's pushing me over the edge now. I filed an official complaint today because yesterday he went off on me for something very minor and then when I finally just kept saying ok (like ok, I got it) and he told me to F*ck Off and stormed out of the room. I mean, I'm sure you can be frustrated with a new person, but I don't deserve that kind of treatment when I literally didn't do anything damaging to the bank or a customer. And I'm not downplaying it, it was a very minor thing.
I'm so mad and sad about this. I have heard a few things about this person and it seems he's a "known problem". So why haven't they done anything about it? Also, I am not one to complain about colleagues, I can handle myself. But right now I have no manager and a colleague who witnessed the situation yesterday completely ignored it. We have a code of conduct that says clearly we should speak up if people are not behaving appropriately, whether that be a financial situation, bullying or harassment, to name a few major things.
Sigh. This has not gone the way I had hoped.
if we were having coffee…
Oh yeah, I was going to tell you two things.
This week on Tuesday at about 5:45 in the morning, the house right across the street from friends had a major fire. Major. Ron was dropping me off at the station and their street is on our way – we couldn't believe our eyes. I've never seen anything like that up close. My friend's in-laws actually live on that side of the street so I felt absolutely sick with worry. Luckily they were all fine but it was absolutely insane. This is about a half mile from my house, if that.
My friend took this from her bedroom window Tuesday morning. So scary.
It took firefighters 7 hours to put the fire out. Three houses (pre-WWII) were destroyed. People are displaced. Two bodies were found at the site of the shed where the fire started. We don't know yet what happened but there are a few stories floating around. Ron worked from home that day to make sure our friends and the in-laws had a place to stay during the day.
So messed up, but man the community here came together so fast. Even the mayor was on site in the morning (but he lives about a block away from us). The community center was open, the pub on the corner took care of the residents for a while in the morning, the music theatre opened up later and people were coming out of the woodwork to offer food, clothes, shelter, and to take care of any animals that needed it, in case they were affected as well.
So, let's talk. What would you tell me over coffee?
Join the Fit Five Friday Link-up!
Here are the guidelines:
Your link should center around some kind of fitness (exercise, wellness, mental health, nutrition… the possibilities are endless!)
Please link back to your hosts! It's the right thing to do!
Share the link-up love by visiting and commenting on your hosts and at least two other Fit Five Friday bloggers!
Feel free to share about Fit Five Friday on your social media! Tag #FitFiveFriday to get the word out!