As I mentioned in my post here, there were a few things I wanted to do for the coming week. 
1) Water – I definitely managed my 1.5 litres, but only just.  There was one day I didn't write down my water (on Saturday 21/11) but I know I had enough (though with all the beer I had, I could have had more that day…)
2) I wanted to track every day and I did just that.  Every Single Day.  I tracked online up until the 19th, when we went to the UK and then I tracked in my WW notebook in Liverpool and Manchester.
3) Control – I set out to NOT throw everything to the wind just because I  was traveling and I would say I succeeded at that at about 70%.  I had quite a lot of lager on Sat night (and wine!), I did share a packet of crisps with my guy, and I had the Chocolate Yule Log cake from Starbucks as well.  I had a burger and fries (and onion rings) Saturday as well.
4) Fruit and Veg – Goal was to have my full servings every day.  On the days I was still home, this happened.  In the UK, not completely.  I was dying for a salad by the time we came home. On Friday in Liverpool I almost made it with veggies.  On Saturday in Manchester I didn't come close with veggies at all, but hit it on the fruit.  Again Sunday, enough fruit, no where near enough veggies.  Back at home Monday and Tuesday and I was on track again.  In the UK we actually bought some Apples and Mandarins so that we would at least have that.
5) Working out – I did not manage anything at all last week, so that is a FAIL. To be fair, my foot's still not completely healed.
I actually took photos so that I would remember everything I ate (which I didn't do the whole time, but hey, I had good intentions!)
Friday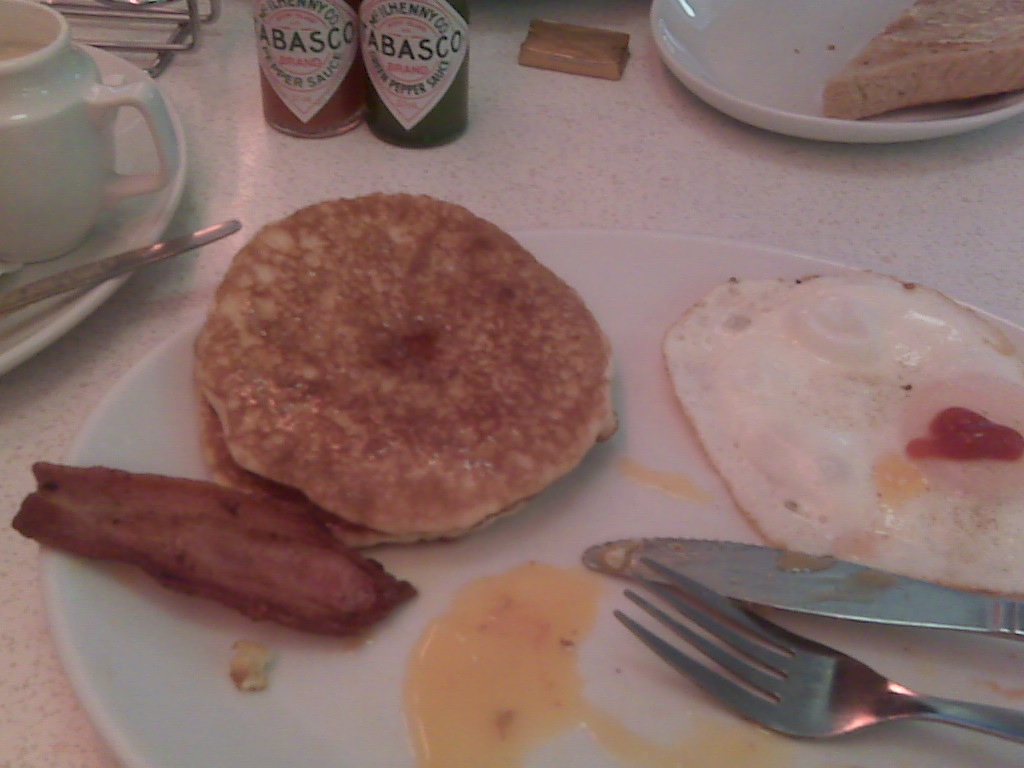 Did not have an actually fry-up;  got 3 little pancakes and one fried egg and the Man gave me a little slice o'bacon
I had a jacket potato at "lunch" (which was more like 4pm) with vegetarian chili and cheese.  It wasn't great to be honest and I left a bit of it on my plate, instead stealing about 7 nachos from my guy.
I had a cosmo and a caipirinha before dinner and ordered beef fajitas with 3 tortillas (left one). Tasty but a bit oily.
We went out to the Phil for a drink (2 pints) after dinner and then back to our hotel, which was right around the corner.
Saturday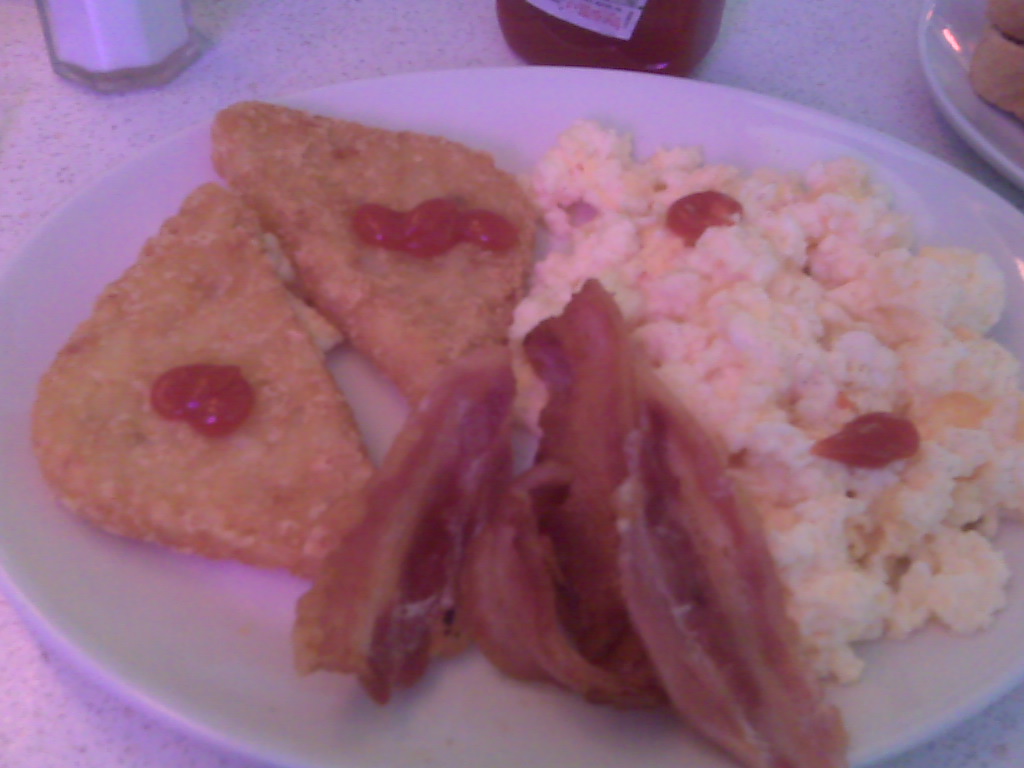 Friday's breakfast left me a bit unsatisfied, so I ordered scrambled eggs, hash browns (those are the UK version) and some bacon on this day and some toast.
We did some shopping and then ended up at Starbucks where I had a Misto and a slice of Yule Log cake (yummmmmmmy)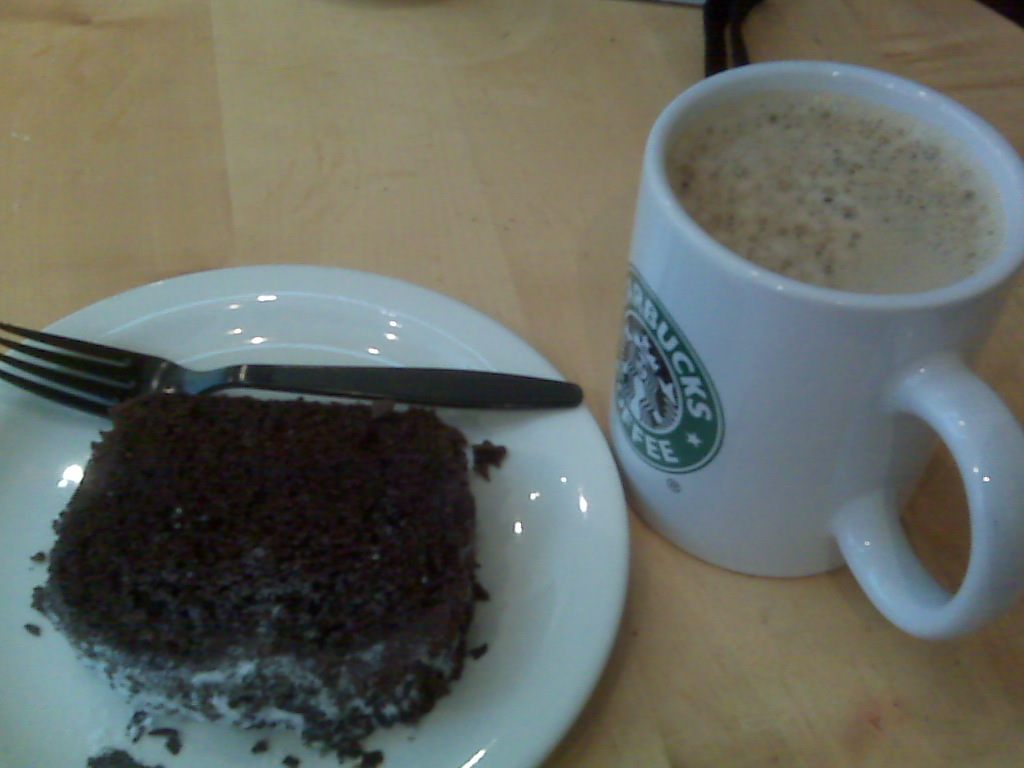 We caught the train to Manchester a bit later, but beforehand I managed to get some fruit and water at M&S: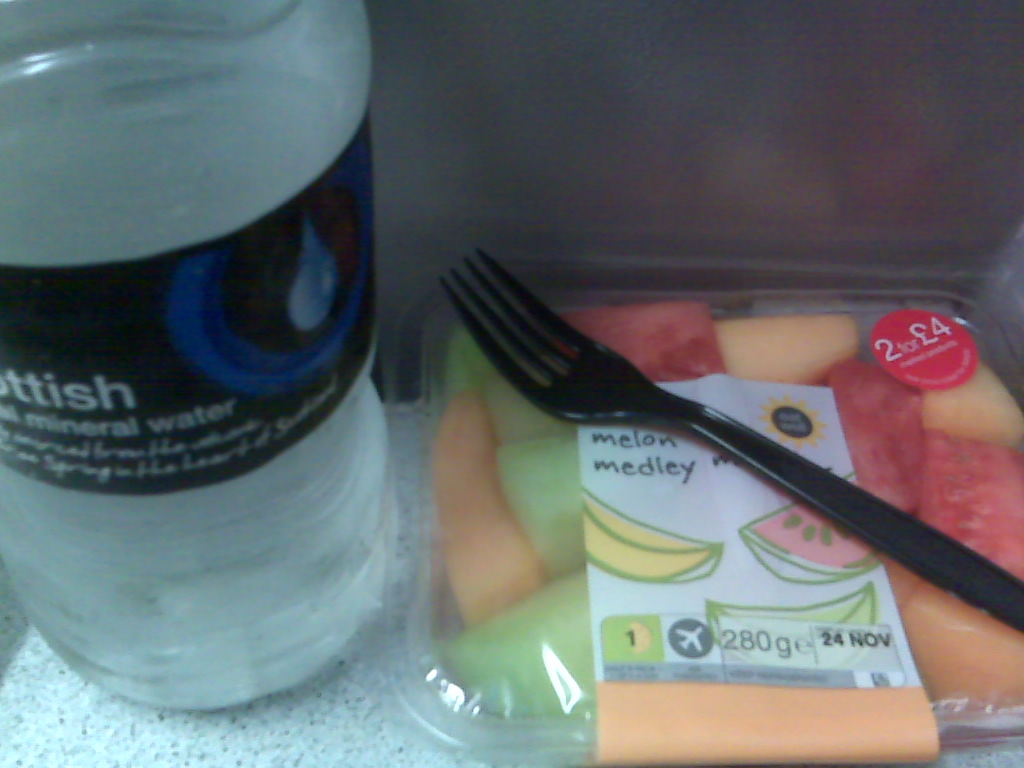 Once we got to Manchester, we found our hotel, checked in and then headed to the city centre.  It was raining HARD so we ducked into the King's Arms for a pint to wait out the rain a bit.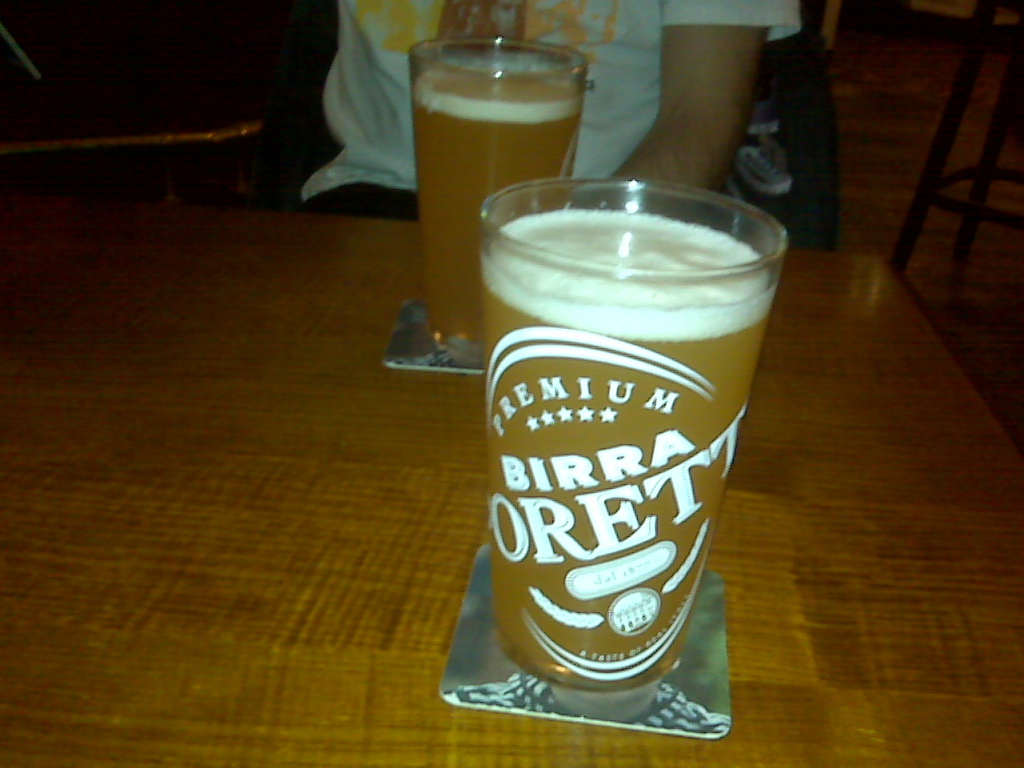 We left about 45 min later and walked further until we finally found something to eat at Gourmet Burger Kitchen.  Wine, burgers, loads of garlic mayo, fries and onion rings.  And I don't regret a single bite!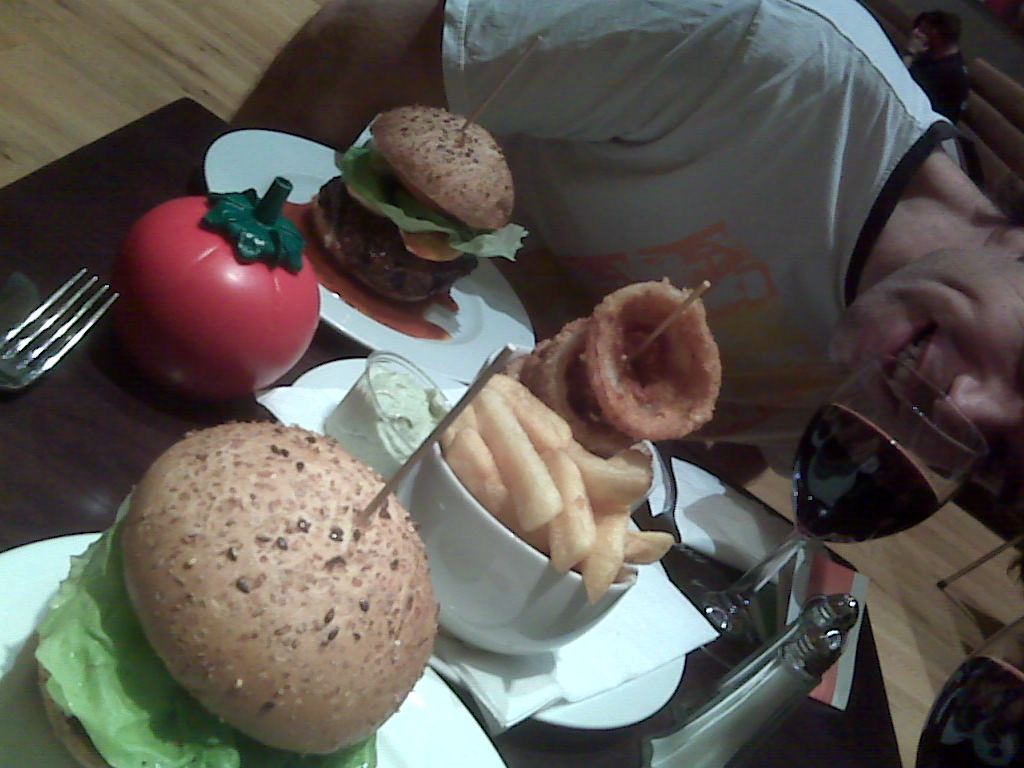 Then we went to the Gary Numan show at the Manchester Academy.  And Had more beers.  Afterwards we went back to the hotel. And had another beer and the packet of crisps.
Sunday
Had another breakfast similar to Saturday's.  It was a travel day again and really out of whack as far as finding good things to eat.  At Liverpool airport, once we made it back, we thought we could sit down and eat something and I could get a salad.  But there was nothing.  We ended up having panini's at Starbucks.
I'm glad I'm back home now as far as food is concerned, but now I'm sick, so again out of whack.  On top of that, I went to Weight Watchers last night and we are starting a new program called ProPoints so I need to figure a few things out.  Since my official first day with it is today AND I'm home sick, I can't say it's going really well at this moment.
I am however, 1.2 KG less than the last time I went to WW, bring a total WW loss to 14.3 KG.  Woot!
Goals for this week:
Again WATER, track EVERY DAY regardless of points, and between now and next Tuesday, get on my elliptical at least twice.