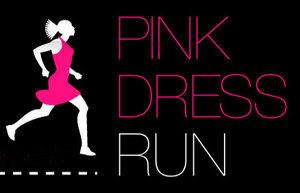 Fran over at Dutch Girl Gets Healthy recently sponsored a Virtual "Pink Dress Run" and I had to take the opportunity to participate. There are actually three prizes to be won, but the most important part of the prizes is that half of the money spent goes to Pink Ribbon for Cancer Research. Do I want to win a prize? Yes, of course I do! But actually I love that I could participate along with Fran and several other bloggers/ runners who also ran yesterday or today for this event.
The rules were:
Run on Saturday October 30 or Sunday 31.
The distance is up to you.
It doesn't have to be a race, a training counts too.
Mention on your blog or in a comment on my blog when you ran, the distance you ran and the time you ran.
And the most important rule:

Wear something pink and post a picture of you in your running outfit (if you can, if not I will still believe you)
So Fran, today I ran 7KM, just a training run in 49 minutes at around 7.45pm in my neighborhood. And here's me in pink: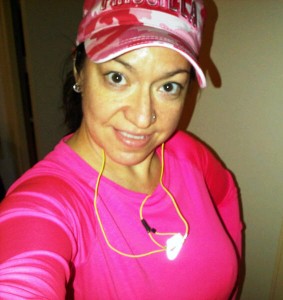 Certainly wasn't too hard to dress in Pink for tonight's run, seeing how it's my favourite colour!