Welcome to the all new Tuesday Topics.  Not my brain-child but that of Kim (@Kookyrunner) and Zenaida!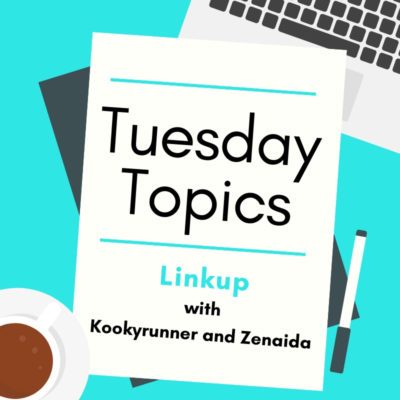 If you are interested in joining, check this link for exactly how to link up and what the rules are.  Oh, yeah and what the weekly topics are (though you are free to add another fitness related topic if you are not down with the topic).
Without further ado… this week's topic?
What are you looking forward to this year?
100% without a doubt, I'm looking forward to the CHICAGO MARATHON.  This is pretty much the only marathon I've really ever wanted to run the US and I'm finally IN!   Well.  I didn't even try to get in the one time that I could have, and that was because of my foot and I just didn't want to run a marathon at that point.  But anyway.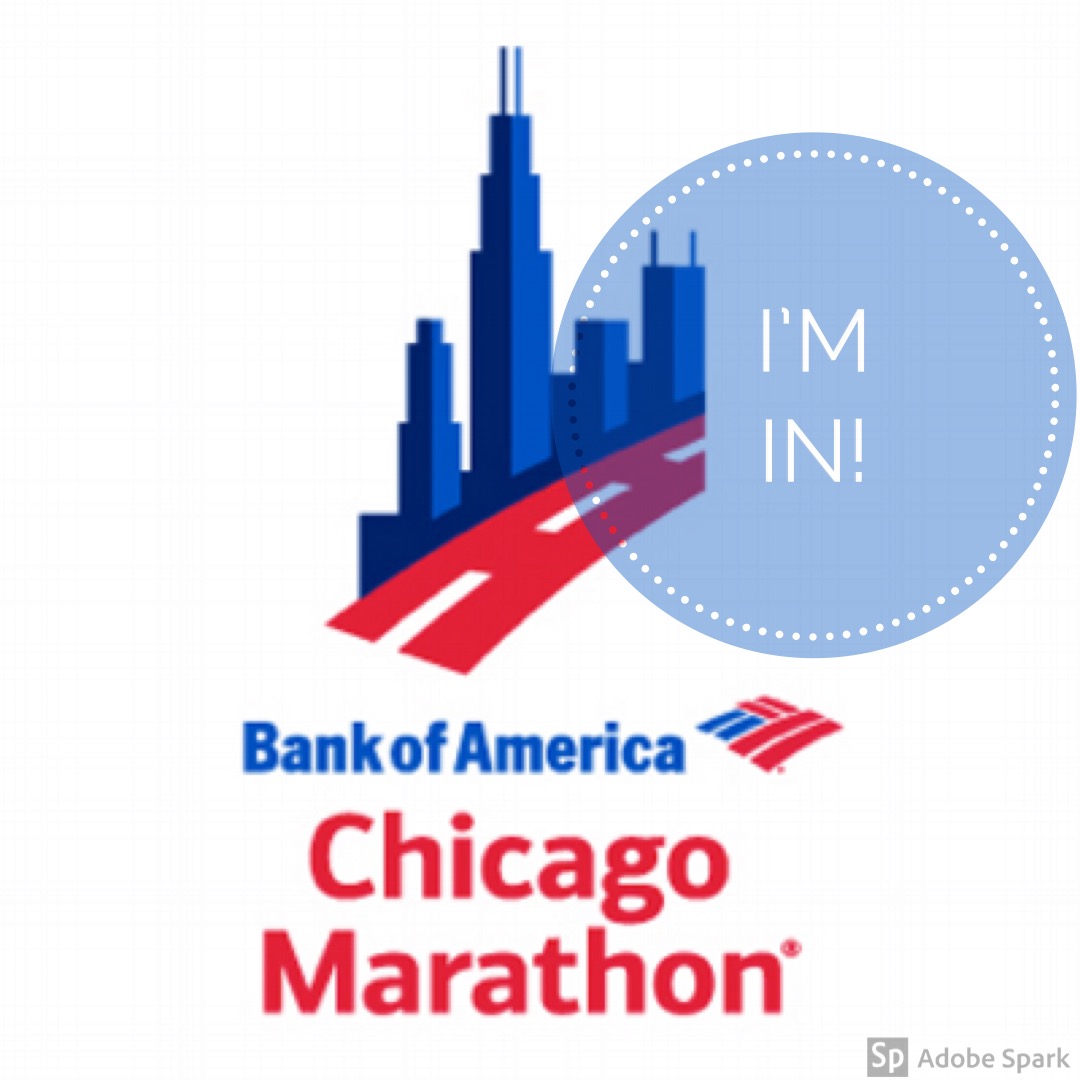 The reason?  I used to live in Chicago, when I was a kid for almost 10 years and then later from 18 -21.  It's hands-down my favorite US city (I'm biased, I know), even though I do love other cities (just not as much).   I only started running at the age of  40 and I wasn't very sporty back when I lived there (or any where for that matter), so to run in my "home city" really means a lot to me.  I ran the Rock 'n' Rock Half Marathon in Chicago  a few years ago and was beside myself just with just that distance!  So, now the FULL!  Ron ran it in 2017 so I was able to go and cheer and support on the course (and I got to meet Kim before the 5K!) with my parents (they were so cute, cheering Ron on at mile 11 -they'd never experienced anything like that) and see my friends and eat and drink all the things (as one does);  he loved it so much that he wanted to do it again, but since we were already running Warsaw (and eventually Amsterdam), there was no room or cash for a trip last year.   Since he already qualifies for a time entry he went ahead and entered and I entered the lottery.   The day the notifications went out I really thought I wasn't in – so many people were getting their acceptance mail and I just had … crickets… hours passed and then FINALLY…!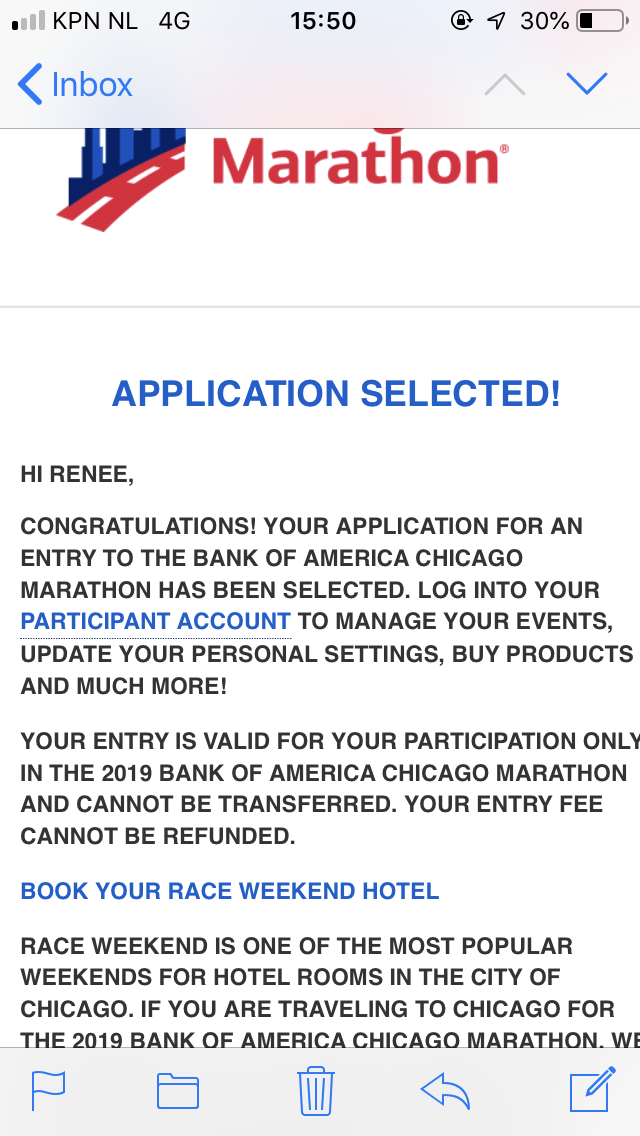 So very happy!  We're hoping to go for about 2 weeks so we have time before the race to get over jet lag and time after the race to hang out with friends a bit longer or do a bit of sightseeing around the area (he's only been to Kenosha, WI for work prior to our trip together so I think there's still a bit for him to experience).
Lucky for me I have two virtual training partners, since Kim and Michelle also got in!
Seeing my parents again – Last year while my parents were travelling and hanging out in Spain we thought it would be a good idea to try to come together for a weekend, so we met up in Málaga.  The trip was fabulous of course since SUN, FOOD and FAMILY were involved.   They'll be back again for a few weeks in May, so I've already booked the time off for us to go seem them again.   I'm hoping to get the same Airbnb too.  It was a good one. 
Learning something new either at the gym, home or somewhere else – I'm looking into different classes at the gym, learning yoga or pilates.  I was just reading how pilates is really good if you are a runner recovering from a foot operation.  More about THAT later…   In any case I just contacted a pilates studio about a kilometer down the road from me and I'm looking at a few videos for yoga (and Ron gave me a Yoga for Runners book but I think I do better actually seeing the moves). Things are going to happen and they are going to happen soon and I honestly can't wait!
[ctt template="11″ link="bcqaS" via="no" ]join in the new #TuesdayTopics linkup! what are YOU most looking forward to this year?#RunChat #WeRunSocial #running @runlaugheatpie[/ctt]
I have other things I'm looking forward to of course but these are three things that stand out in my mind right now as what I'm looking forward to the most!
What are YOU looking most forward to this year?
Next Week's Topic:  – What were your favorite gifts you received over the holidays?  As we don't do gifts I may have to think of something clever to add to next week's linkup!