Deborah and Kim are the amazing hosts for the Weekly Run Down! Feel free to join in as well to wrap up your week in fitness!
WEEK 31
Plan vs. Actual
Monday – 3.25KM walk, GLI gym 1 hr intake – no workout (appt w/different PT), 3.5KM biking
Tuesday – 3KM walk (office day) to and from train station
Wednesday – 3KM walk, W6R1 run, 6KM, GLI 1 hour, gym 55 min
Thursday – 2.22KM walk, gym
Friday – 2.75KM walk, W6R2 run , gym 55 min
Saturday – 2.5KM walk, parkrun in Alkmaar 5KM, 17/17 Dutch parkruns done!
Sunday – 2KM walk, long run W6R3, 1.4KM w/u walk, 10KM run (!!!)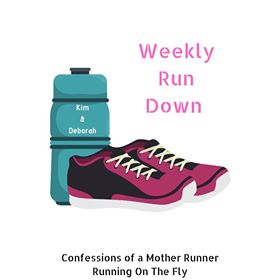 Don't really have much out of the ordinary to report this week. We are progressing along with marathon training. Week 7 is in the books! I tried to do my training as close as I could to what was on the schedule, but there were a few changes here and there.
This Week In Fitness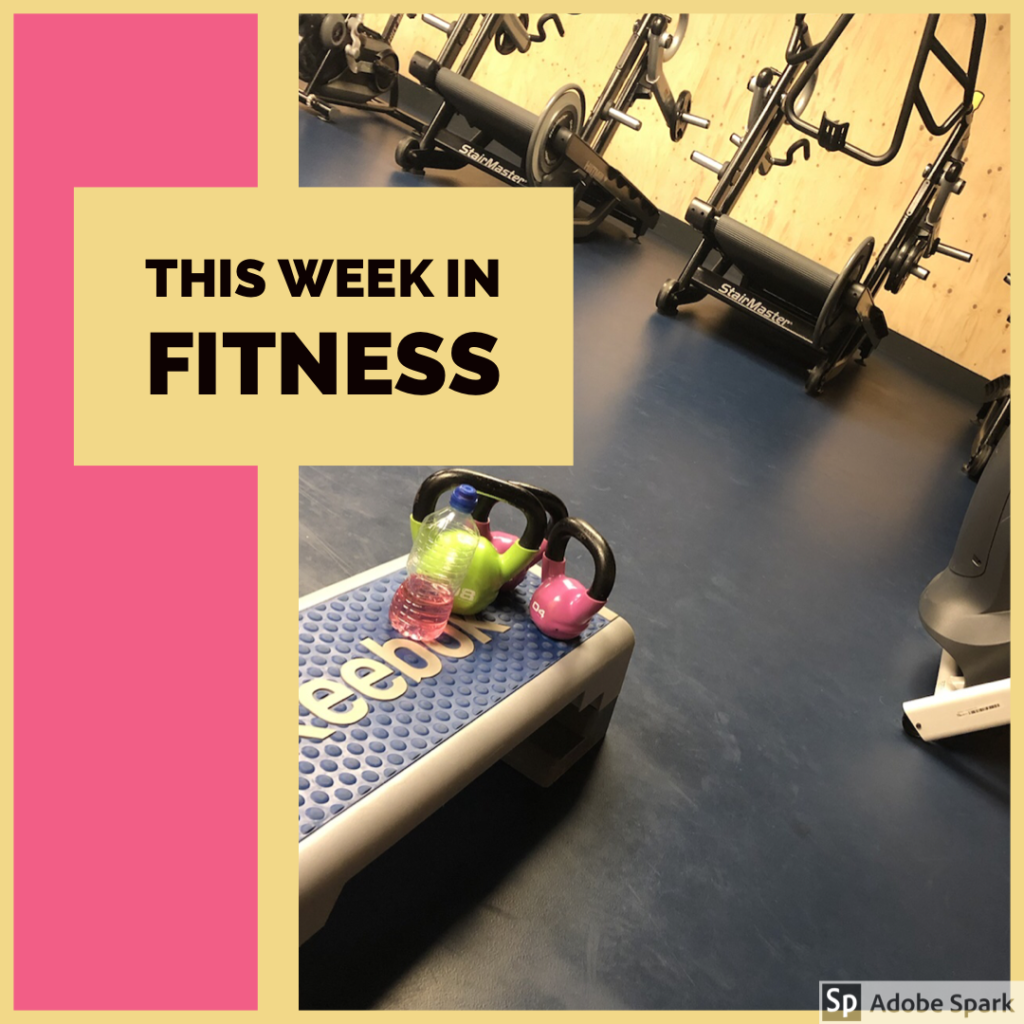 Plan vs. Actual
Monday – 30 min recovery run, 15-20 min pilates at home
Tuesday – Intervals; 6 x 1000's (@6:00 pkm) / 200m rest
Wednesday – 40 min easy run, Bodypump
Thursday – hill repeats
Friday – REST
Saturday – Long run 2:30 again (will try to hit the 21 this time)
Sunday – REST
Mostly Monday was the day I changed my plan; I had a recovery run on the plan but felt like biking instead. I wanted to try to find a different 20- 21 KM route to run upcoming Sunday. I've pretty much done the standard Arnhem – Nijmegen or Arnhem -Rheden route what now feels like 1000 times so I needed something "new" (not really new since it's still in town and I've pretty much run everywhere in my town!). Was such a fabulous ride as well, really glad I made that decision! It started to rain just a bit while I was in Meinerswijk (where I always see the wild horses) and I happened to catch a full rainbow – first time I've ever seen that! Total ride: 20KM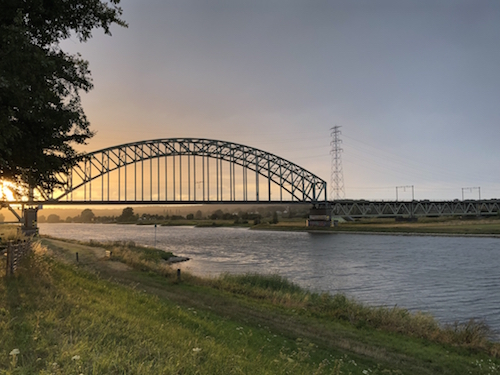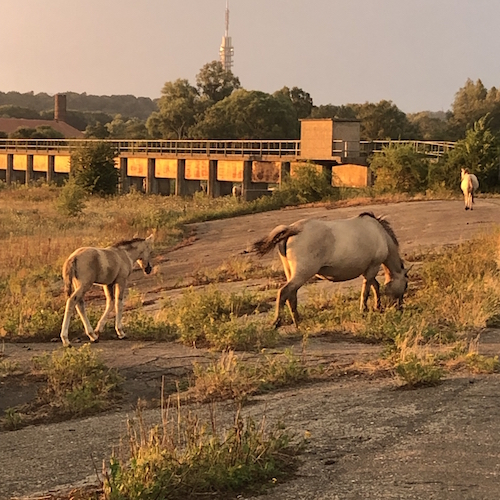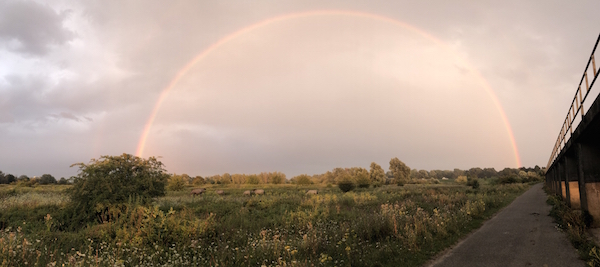 Tuesday – Intervals 6 x 1000 with 300 m recovery. Ron offered again to go with me to pace me and since last week I was maybe pushing it too hard we decided to pull back on the pace just a tiny bit. These are supposed to be done at 10K pace but since we don't really know what that is, it's kind of a guess. We started shooting for 6:00 m per km pace (9:39 per mile) and ended up averaging around 5:50 (9:24). Perfect! Total run: 10KM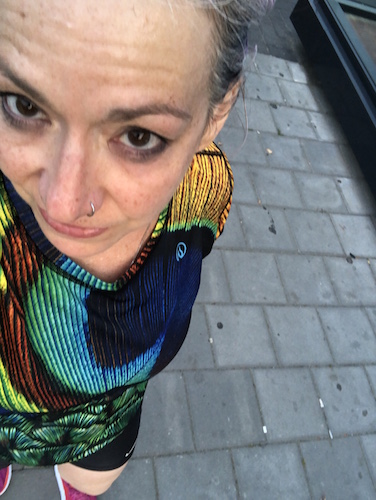 Wednesday – 40 min easy run. This week at work my workload was a bit more relaxed and my time more flexible so I was able to already start around 11:30am. This run felt really good! Wasn't quite sure how to run this though – as in where to go that wouldn't be too far or too close to work. So I ended up running towards home, through the park a couple of times and then back to work from my apartment. I am enjoying the lunch run but the showering situation afterwards is kind of a nightmare. I am still very sweaty when I shower and there is no fresh air or fan in the shower room so I'm still dripping with water after I've dried off! Felt like freshening up after the run took longer than the run itself! Need to figure something out as an alternative. After work it was bodypump again, this time with Vincent. Ron did his run at the track after work and then swung by the gym to do a few strengthening exercises so I was able to go home with him. Total run: 6.5KM Other: Bodypump 1 hour
Thursday – We were in Amsterdam for the day to meet up with my former stepmother and her husband; lovely day out and got lots of steps in! Once we were back at home it was time to run again. We were both exhausted but it had to be done. Ron came with me for my warmup and first hill. The plan was actually 6 minutes "as hard as you can" and "run up hills if possible" with 1:30 rest in between. I altered it slightly; 6 min up (800 m all the way up) and then easy jog/walk back down as recovery, repeat 4 times. Complete toast afterwards. Gentle jog back home. Total run: 11KM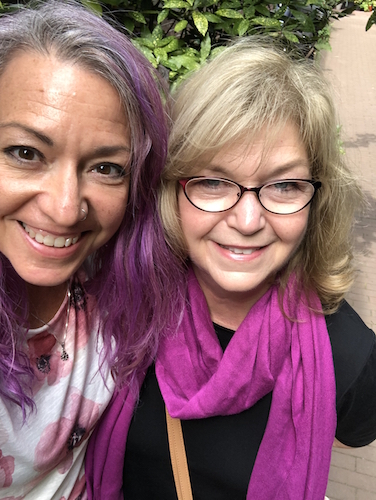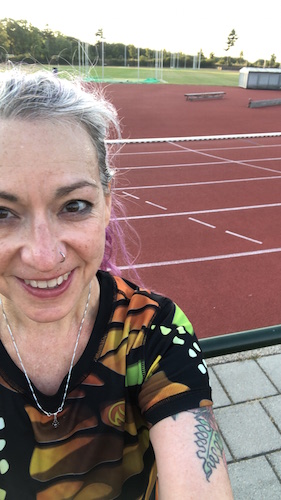 Friday – rest day. Took this one to the complete max. Rest, relax, nap, netflix, in random order. I didn't sleep well (the students next door were having a party on their balcony apparently so I got to hear loud talking, laughing and take in the wonderful (not) smell of weed up until about 2am) and I just didn't feel like doing anything.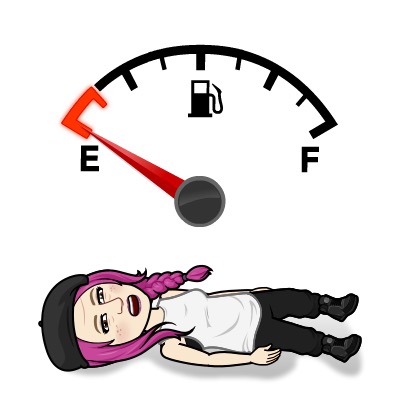 Saturday – Time for the long run and to test out my "new" route! Only I ran it backwards so I wouldn't feel like I just did it by bike. i finally made it out at 10 am – wanted to go much earlier but I again did not sleep well (not from students, though they were out there again at 10pm and I asked them to keep it down – it actually worked!), this time from waking up from night sweats every couple of hours #thanksmenopause . Admittedly I wasn't feeling super confident but decided to just split it up in 7/7/6 KM and in the end I made exactly that in the prescribed time of 2 and a half hours. Long gone are the days of a half marathon at 2:15, which makes me a little sad and frustrated but in the end it's not about pace for me, it's the effort and achievement. So, hey. I got home, immediately showered and then laid in my bed! I ended up staying there much longer than planned because a cat decided to plant herself on my chest (one mustn't disturb a comfy cat) Ron had his long run as well, he was home about an hour after me (he left much later). Total running: 20KM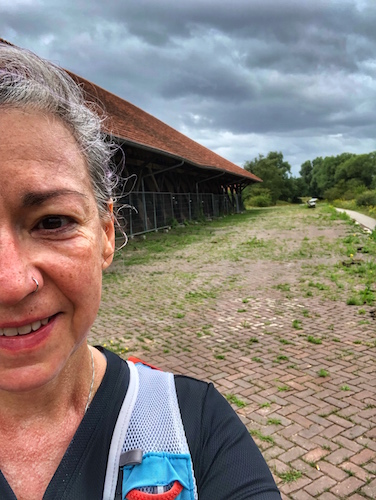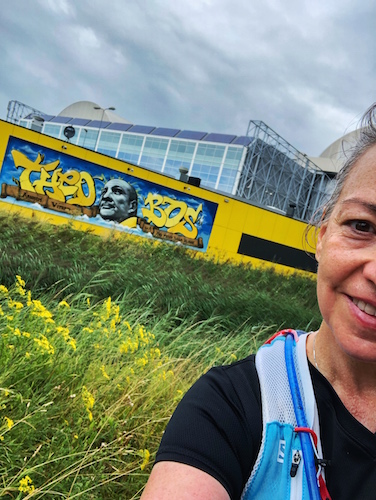 Sunday – Rest day!! WHOO HOOO! We were back in Amsterdam again, this time for an Indian Bollywood and Food Festival. It was nice and fun, but much smaller than we had imagined. We did eat well and got to see some interesting entertainment so it was worth the trip out there.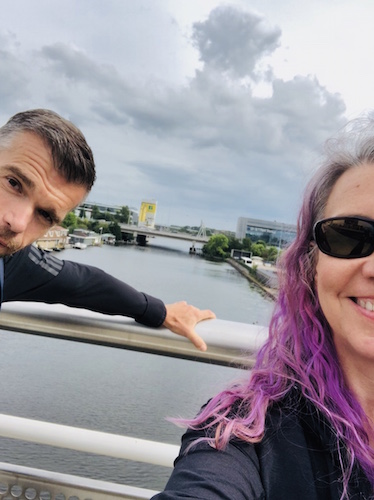 This Week In Numbers
Biking 50 KM (commute, 3 extra rides)
Running 4 x total 47,6 KMS
Gym 1 x Bodypump
AM Workout nope (I may cross this off my list soon)
Steps *98535 or around 14K steps average per day
Coming up Next Week
Monday – 30 min recovery run, 15-20 min strength at home (may actually ride again to find a route for Sunday)
Tuesday – Intervals; 3 x mile repeats (@6:00 pkm) / 300m rest
Wednesday – 30 min easy run, Bodypump
Thursday – Intervals Intervals; 6 x 1000's (@5:50 pkm) / 200m rest, RPM Sprint (maybe)
Friday – REST
Saturday – Long run 2:45 (23ish KM)
Sunday – REST but maybe Bodypump
Let's see how it goes. Only big thing going on next week is I have my first mammogram scheduled for Friday. EEK! I'm actually terrified of stuff like this. I know that sounds dramatic but I sometimes think I'd rather not know. There are quite a few cases of breast cancer on my dad's side so… In the Netherlands you don't even get an appointment for this until after your 50th birthday. Friday is also my 25th year anniversary of living here. I am still surprised sometimes that I'm still here. I dream a lot about moving away, but not back "home" (rarely but I sometimes think of it), mostly to a warm climate where there is a beach nearby and I don't have to do anything but sell coconuts all day. Or something like that.
That's a wrap!
How is your training going? How do you freshen up after working out if you don't shower? Do you run the same routes all the time or try to switch things up? Have you had a mammogram? Have you ever seen a full rainbow? What's your favorite type of Indian food (there are like a million kinds by the way)?