Hey everyone. Remember me? It's been, what, 6 or 7 weeks since I last posted. And a lot happened. Some of you know and some of you don't. So I'll try to keep it short and sweet.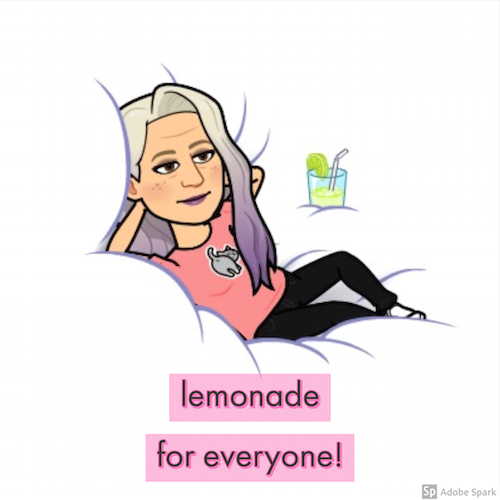 Chicago Marathon Training
Last I wrote, I had made it through 8 weeks of marathon training. It wasn't perfect (the long runs had been real tough) but I felt like it was going well and wasn't too stressed about the upcoming long runs. In fact, after I last posted, I had a trip to Helsinki and a Half Marathon there on the books and was really looking forward to that.
So What Happened?
I tweaked something in my back but thought it would sort itself out and it mostly did from the first onset (in week 8). But then it came back with a vengeance.
We never made it to Helsinki; I spent the evening prior to departure in Urgent Care instead of packing. Also? My travel insurance never included cancellations for medical or other emergency reasons. So, I threw about EUR 600 into the wind (and trust me, it did not boomerang back)
I wasn't able to lay, sit, stand ,walk; nothing. So I was prescribed diazapam and tramadol to get through the pain, plus I was ordered to go to manual therapy to help me move a bit. I went to a few sessions, plus some severe dry needling and that helped a bit. But mostly it was the worst pain I ever experienced, at least for the first couple of weeks.
My birthday rolled around, not a lot of celebrating going on. Quite a few tears that day.
A very good friend of mine died, suddenly., a few days after my birthday. She lived near Seattle, so no possible way for me to get to any service for her. This really tipped my sadness level over.
Eventually I started moving again, mostly walking (walking, walking, walking) but my muscles were still so sore from the spasms I had at first onset, so sleeping and moving was still kind of rough. Also I stopped all painkillers as soon as possible as I don't want to have that crap in my body. I finally went back to work after 3 weeks at home (also does nothing for my mood)
I had two MRI's – and the outcome is I have a herniated disc at L1/L2 (which means mostly now my pain is nerve pain and it's in my groin. SUPER fun. I've had one steroid/painkiller shot last week. So it's early days to know if it helped or not.
I think I probably cried every day for 5 weeks straight. I knew I had to make a decision about Chicago.
And the decision is… I've deferred until next year.
What's Next
After several appointments with several specialists it has been strongly suggested that I do not run for the next 3 months. That I do other exercise – anything but running or jumping; nothing that can have more compression impact on the spine. I've been moping around for a while (with a few activities thrown in here and there) and this past week I finally got some clear guidance from someone. I still feel really sad about Chicago, but we are of course still going since Ron is still running. I *am* going to do the Chicago 5K on Saturday, but not really "running"; more of a walk/jog. That's my only exception.
Lemonade
Look, I know I have a lot to be grateful for. It's not the end of the world, and it's not the end of me either. My body is already working on healing itself and I have probably less than 20% pain these days (it's mostly in my groin, as I mentioned). I can't run Chicago this year but I have a guaranteed entry. for 2020. I can do lots of other things, so I'm finally going to do them. I still don't feel great emotionally, but that's a process in itself. Being active, RUNNING is how I cope, how I manage my feelings, how I get over "stuff", even if temporarily. So I'll be working on a shift in the coming days, weeks, months… either way it's time to look forward rather than feel sorry for what I lost.
Deborah and Kim are the amazing hosts for the Weekly Run Down! Feel free to join in as well to wrap up your week in fitness!
WEEK 31
Plan vs. Actual
Monday – 3.25KM walk, GLI gym 1 hr intake – no workout (appt w/different PT), 3.5KM biking
Tuesday – 3KM walk (office day) to and from train station
Wednesday – 3KM walk, W6R1 run, 6KM, GLI 1 hour, gym 55 min
Thursday – 2.22KM walk, gym
Friday – 2.75KM walk, W6R2 run , gym 55 min
Saturday – 2.5KM walk, parkrun in Alkmaar 5KM, 17/17 Dutch parkruns done!
Sunday – 2KM walk, long run W6R3, 1.4KM w/u walk, 10KM run (!!!)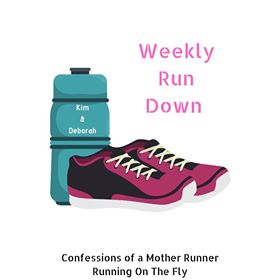 I wanted to re-join the weekly run down so I could also get back in touch with my blogger friends – those are the ones who inspire me and also help me to feel like I can get over this. I'm not going to report what I did this past week (it wasn't much anyway haha!) but I've finally planned for next week.
Coming up Next Week
Monday – Aquapump (going to try it)
Tuesday – RPM (I can bike pretty easily with no pain, physio said to try it) – also have a PT appt
Wednesday – Pilates (back at it the last 2 weeks, but had to go back to super basics for now)
Thursday – gym (cardio) or another swim class
Friday – gym appointment with a trainer to get me restarted on strength
Saturday + Sunday – not sure yet, need to see what the weather is like etc. If still fairly decent I would like to try to get out for one more good long bike ride.
To end on a positive note
it's not all bad, I also got a new kitten. Meet Charlie!
How've you been? How's your training going? Have you ever had a herniated disc? Do you run/ exercise to keep your mind AND body in a good place? Isn't Charlie the cutest kitty?