I had a lot of hope for this week. It seemed like the universe was a little bit against that hope. It's fine. It just could have been better. WAY better.
It is full on Autumn here in the Netherlands. For those of you who know nothing about the seasons here it goes a bit like this: Winter: Cold, Wind, Rain, possibility of snow and Ice; Spring: Less Cold, Likely more Wind, Rain, bit of sunshine and then afterwards snow. then Oh My Gosh it's already 26 degress??; Summer: Hey, it's spring finally! Then humid, hot, rain. Autumn: This summer is awesome, best temps ever, Oh My Gosh I Can't Believe it's 30 degrees! To rain, rain, rain and more rain. Oh, and wind.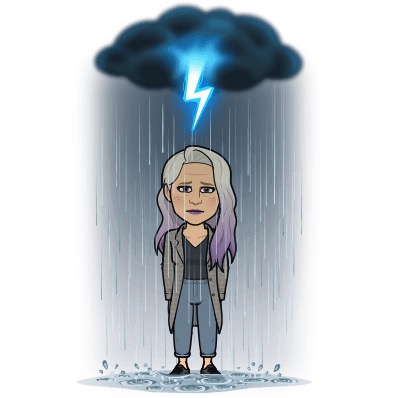 But it's not just outside. The storms have been inside as well. Just a lot of stress everywhere. No further details needed Glad this week is over.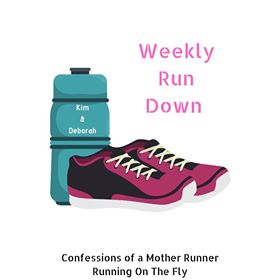 Deborah and Kim are the amazing hosts for the Weekly Run Down! Feel free to join in as well to wrap up your week in fitness!
WEEK 31
Plan vs. Actual
Monday – 3.25KM walk, GLI gym 1 hr intake – no workout (appt w/different PT), 3.5KM biking
Tuesday – 3KM walk (office day) to and from train station
Wednesday – 3KM walk, W6R1 run, 6KM, GLI 1 hour, gym 55 min
Thursday – 2.22KM walk, gym
Friday – 2.75KM walk, W6R2 run , gym 55 min
Saturday – 2.5KM walk, parkrun in Alkmaar 5KM, 17/17 Dutch parkruns done!
Sunday – 2KM walk, long run W6R3, 1.4KM w/u walk, 10KM run (!!!)
Last week I had a plan and I really had good intentions for following that plan.
This Week In Fitness
Monday – Aquapump (going to try it)
Tuesday – RPM (I can bike pretty easily with no pain, physio said to try it) – also have a PT appt
Wednesday – Pilates (back at it the last 2 weeks, but had to go back to super basics for now)
Thursday – gym (cardio) or another swim class
Friday – gym appointment with a trainer to get me restarted on strength
Saturday + Sunday – not sure yet, need to see what the weather is like etc. If still fairly decent I would like to try to get out for one more good long bike ride. Actual: Saturday a big fat Nothing, Sunday @home workout (gym program) and 13KM in the freezing cold wind and rain for Ron's last "long" run.
Aquapump: I did go to the class and my friend Els joined me. It was … interesting. I found it quite crowded, but then again I didn't arrive super early to get a good spot in the pool so I ended up in pretty shallow water. I also found the exercises really fast. I felt like with many of the exercises with weights one could really get injured. I liked the "running" back and forth part and I liked the squats and lunges section with the barbell. There was some jumping that I definitely don't think I should be doing (so didn't) and what I didn't realise was that it really hurt my foot so I would need to get some water shoes I think that would help with that. I also didn't notice until I was in the pool that I had blisters under both big toes – maybe from the foot reflexology that I had recently – so that didn't feel great either. Verdict: not sure I'm going to go back to that class but will try a couple other classes (after arranging some water shoes).
PT: We did a few exercises and basically my physio reinforced how important it was to keep my back straight when doing certain things. So he corrected my form a bit and then we agreed that I would bring my workout program with me next week and he could go over it to see if anything needs to be tweaked. I see him next Tuesday.
No RPM, No Pilates: basically I was doing other more pressing things at home on Tuesday and Wednesday. (Hence the stormy weather stress at home)
No Gym Thursday I had forgotten about it, but we had a "date" with Gerrit and his husband Marcel. And thank goodness, because I needed a G&T and some downtime/distraction from everything else. They brought us some gorgeous olive oil and balsamic vinegar from their recent trip to Italy (I took care of their houseplants).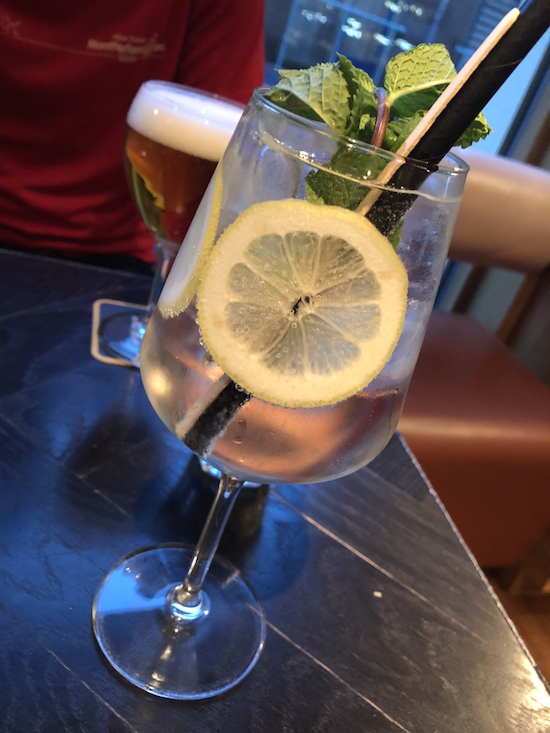 New Program at the gym: I had an appointment at noon at the gym, explained my situation and basically I got a nice program to start up again. She created it so that I could also do pretty much the same at home in case I couldn't get to the gym.
The Weekend basically I was so tired from the week, I had a really long sleep Saturday and spent the day not doing much besides re-organising my sport room. My clothes were once again terrible disorganised and things were everywhere (before I ended up going to urgent care I was in there trying to find clothes to take with me to Helsinki and that's when things took a turn for the worse. I haven't had the energy or strength to deal with it until now). Also when Spooky (the oldest cat) was sick, we had her in there away from the other cats so they wouldn't bug her, so it kind of smelled like, well, old cat haha!

Finally Sunday, though I woke up too late to go to RPM, I did do my new program at home and then I went out in the lovely wind and rain with Ron to get his last long run in.
Coming up Next Week
Basically I am not going to make much of a plan because we leave for Chicago Wednesday. But the week will look at bit like this:
Monday – gym after work
Tuesday – PT
Wednesday – Travel Day
Thursday – ???
Saturday – Chicago International 5K Run. Don't worry I'm walk/shuffling it.
Sunday – course support, will likely cover at least 10 miles myself on my feet getting around the course to see Ron and hopefully others.
Next week is also London Marathon Ballot Week! Of course we won't get in. This is just our yearly game we play! (can you imagine? I don't even want to run a marathon in April next year… I'll probably get in now)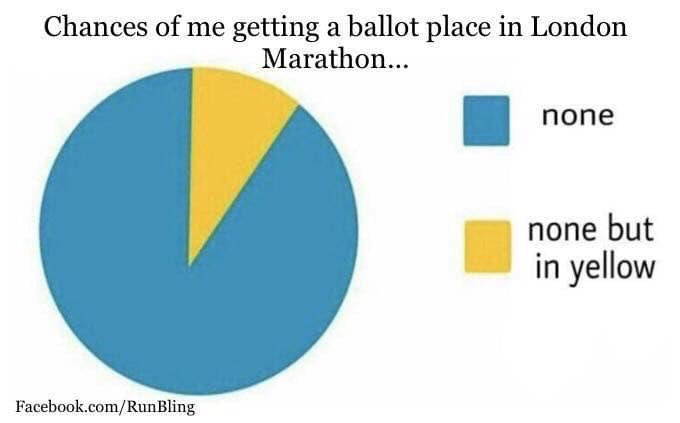 Last but not least, I'll leave you with a photo of Charlie. I have these storage boxes from Ikea that are usually filled with running clothes, but last week I found Spooky in an empty one so I moved it into my bedroom and put her blanket in there. But guess who decided to use that space instead?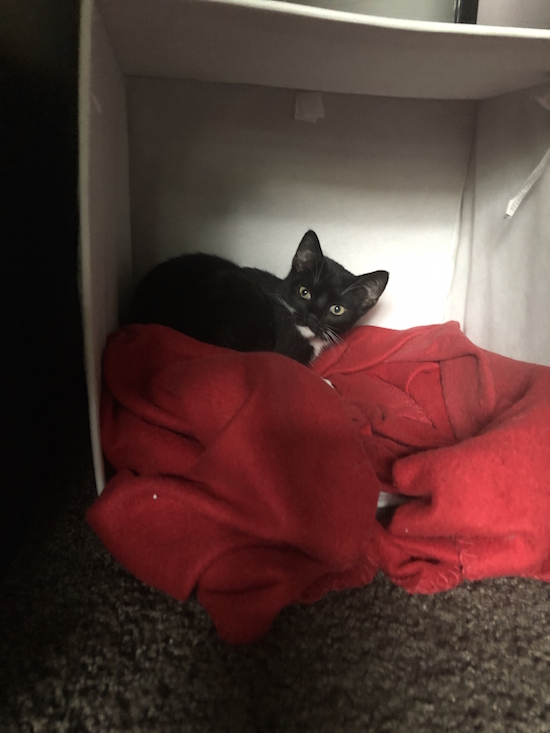 How was your week? Anything positive happen? Tell me! I would love to have some good, positive stories to get me out of my funk. What's your next big race coming up? Or are you working on something else at the moment?