So Sunday… was the Posbankloop, which once again my husband kicked his PR's ass. He's such a rockstar!
First of all, it's a smaller race. Not sure how many participants but probably 5000 or less. It wasn't very crowded at the meeting point.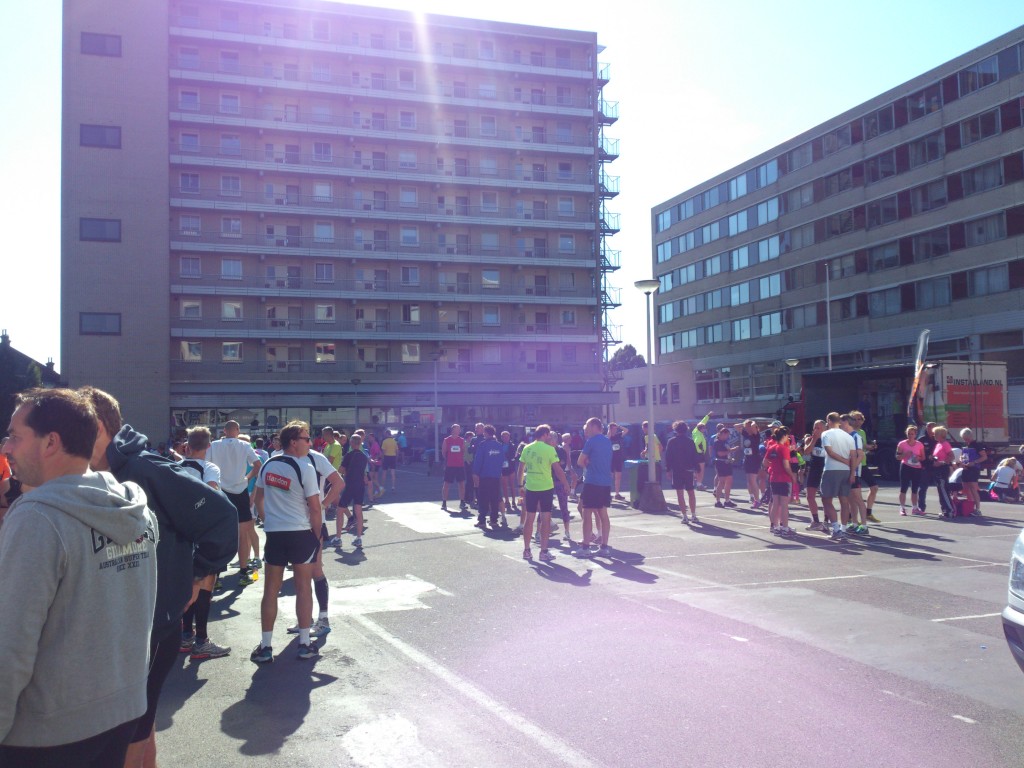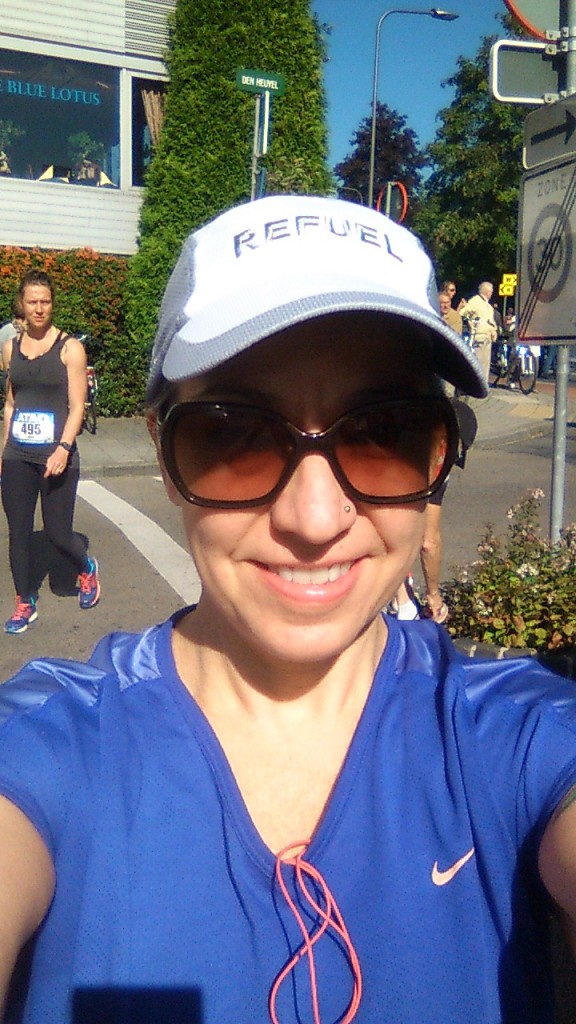 Any of you who think the Netherlands is flat you are not correct. Yes, in the West it's flat. Here in the east we have elevation. It's not the Swiss Alps, I'll give you that, but there is elevation. The photo below is the middle of the first big hill (up to 100m) which felt like it went on forever.

The run was actually the most beautiful course I've run. I'm so lucky to live in this area of the country! And this race was in Velp, which is a 7 minute bike ride from our apartment (we always go to Velp for ice cream). I've run loads and loads in Velp and Rheden but I've never dared to run in the Posbank (this is the name of the nature area). I've tried to ride my bike there and the hills are just killer (in retrospect, the ones in Cornwall are more difficult, I'll remember that next time I go out biking). Hubs went running there a few weeks ago and said "You would have hated that" when he arrived home. So, uh, ok, why did he want to sign us up for this then?!
Anyway, it was gorgeous, killer hills and all. I predicted 1:40 for my time. After we reached the top of the hill, I was really looking forward to catching up on my time lost a bit running downhill. Since my Chi Running course I know how to run downhill like a boss! And I was so happy, cruising downhill. Little did I know about "the wall"…
The next HUGE hill was literally just like climbing up a wall. And oddly enough, the ONLY water station on the 15K course was at the START of the wall. This was at like 11KM. ODD! NO WATER UNTIL 11K and once I got the water I could NOT get traction anymore to run up the hill. So I walked a bit. Thankfully I finally made it and could start running again, downhill. 1KM from the finish I started to really hoof it to the end. I just wanted a beer at that point. I was ready to be done.
I saw hubs waiting for me at the finish and strutted in with my best running position. Official time 1:40:00 EXACTLY!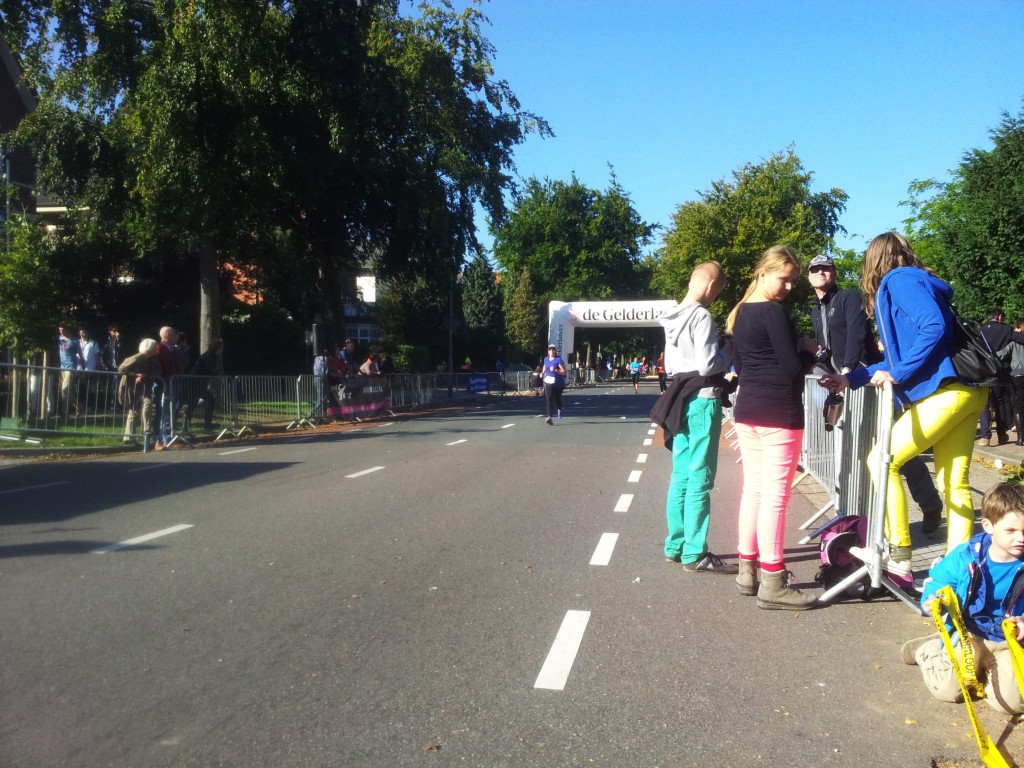 Now I'm DONE. Onto the next one. LISBON Rock 'n Roll HALF MARATHON in 4 days!!! ARRRRRRRRGGGGGHHH! Ready as I'll ever be.
Have you ever experienced a race where you thought you would die of thirst before you hit the water station?
What's the most beautiful course you've ever run?