Another pretty busy week.  BUT… I feel like I had a bit more of a handle on things.   This week I really wanted to try to get my focus back on the small goals I set out for myself (like no junk at work and taking walk breaks at lunch/ getting my steps in) and for the most part I'm satisfied with the outcome.
No Junk At Work
This week I definitely was able to avoid junk at work.  No candy, chocolate milk from the machine, or other junk was consumed.  This doesn't mean I'm a total angel (and it doesn't mean junk is "bad" and that I must NOT consume it, it's more that it's something I want to minimize in my life.  I'm at the office 4 days a week and if there are 4 days out of 7 that I'm totally able say "no thank you" to food that has no added value in my life, then that is a good thing.
Getting my steps in
On Tuesday, Wednesday and Thursday I got lunch walks in;  3, 3.5 and 3.3 kilometers.  On Saturday I also walked 3.5km from my pedicure (sport/medical pedicure)  to meet up with Ron in town.
While I did not hit 10,000 steps each day, I'm still averaging over 10K per day:
Monday: 7845
Tuesday: 13876
Wednesday: 13642
Thursday: 12485
Friday: 7497
Saturday: 12673
Sunday: 6638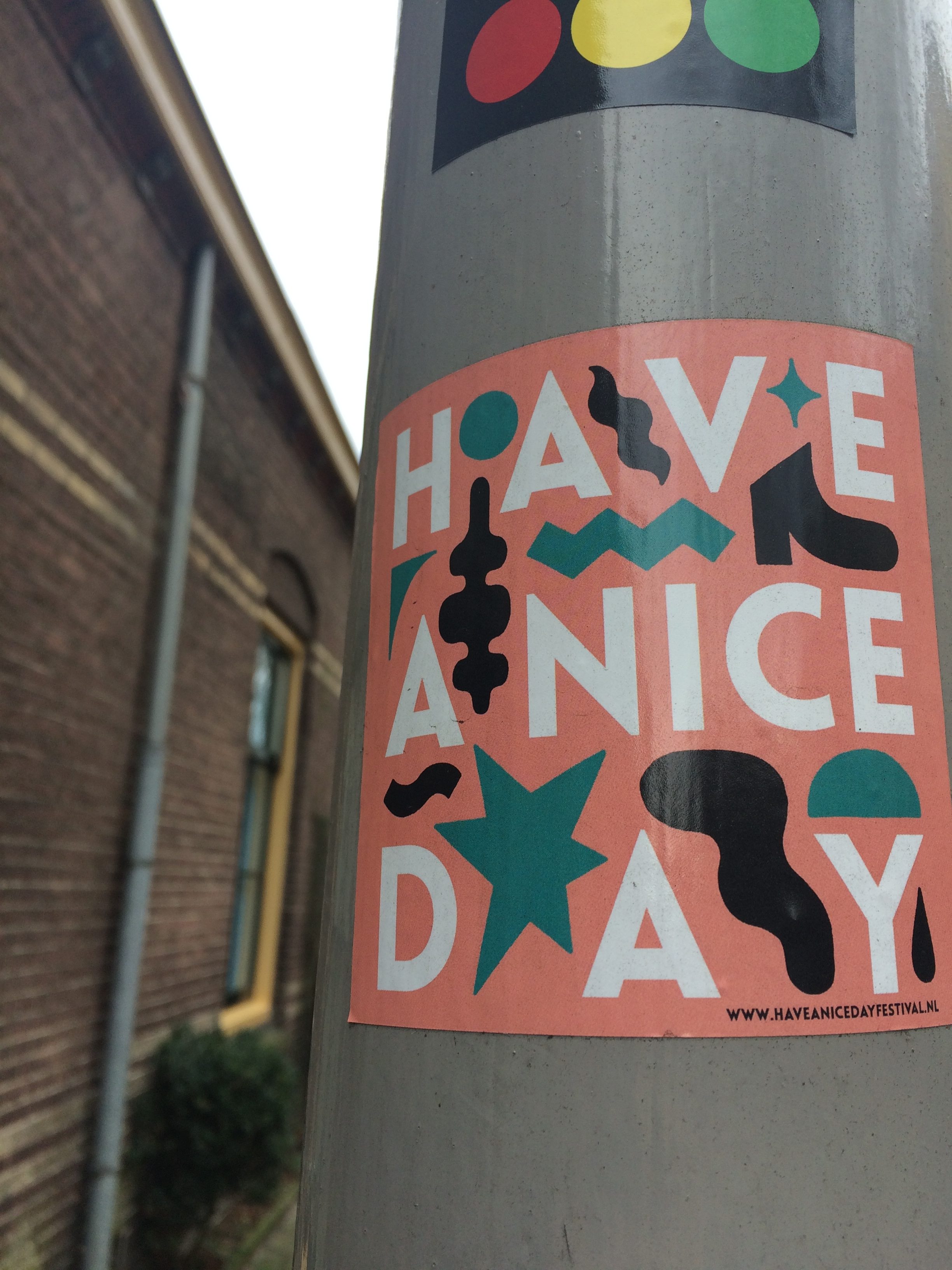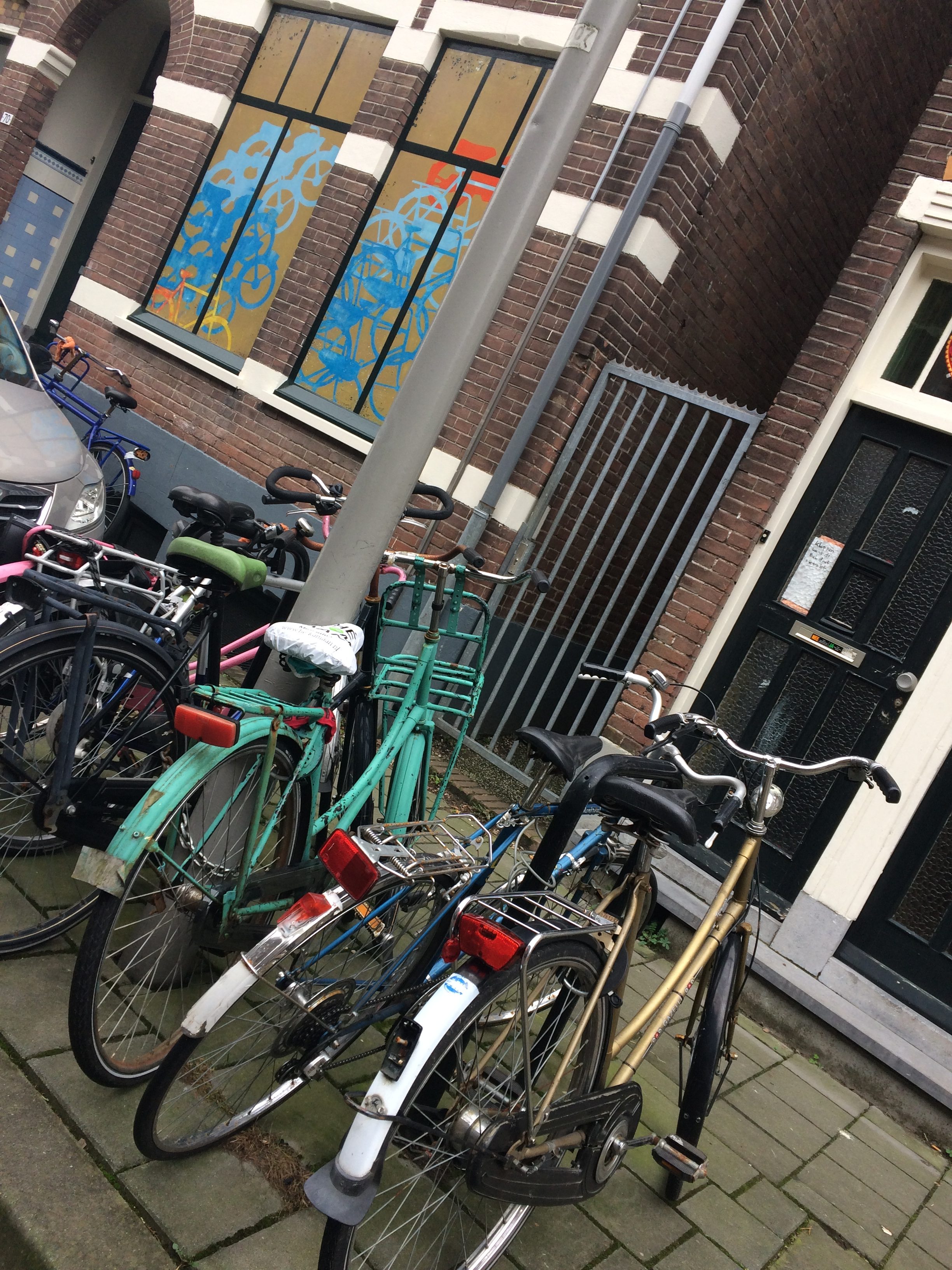 Biking
I wouldn't call it a special week for biking;  I thought I biked less this week than normal but it seems about average:
Monday: 8.8km (had to go home at lunch; so this is 2 times my "commute")
Tuesday: Massage day – 12.2km
Wednesday: 4.4km
Thursday: 4.4km
Friday: 11km
Saturday: 0
Sunday: 0
Working it out
It was a good week for sport;  I'm still participating in Rachel's Burpees, Push-Ups and Planks challenge, only I don't always have time to do it each day.  In most cases I end up combining two or all three exercises at a time.  Which I almost like more than doing it every day.
Monday was a rest day but I had checked the schedule at the gym and noticed there was a Body Balance  class on Tuesday evening so I asked Ron if he'd like to try it out with me.  It may (or may not) sound odd but Ron has been doing more yoga and pilates exercises over the last year or two and I figured he already knew some of the moves (likely) he may actually like it.    On Tuesday evening I had one client so after I was finished with massage I went home and got ready for the gym. While I didn't hate the class, I do realise I have a LOT to learn when it comes to yoga and pilates (and tai chi).  And, I also learned my balance is horrible but my flexibility is pretty ok.  So I do believe we'll try it again a few times and maybe make it part of our schedule.
On Wednesday we had RPM (spinning) again – I'm finally getting the hang of the new release, but admittedly I'm glad I started on release 76 otherwise I'm not sure I would have enjoyed RPM as much as I did the last 3 months.  It's just different.  I am starting to like it though, and I like the music a LOT, so I'll just continue to put it in my schedule at least once a week if not twice.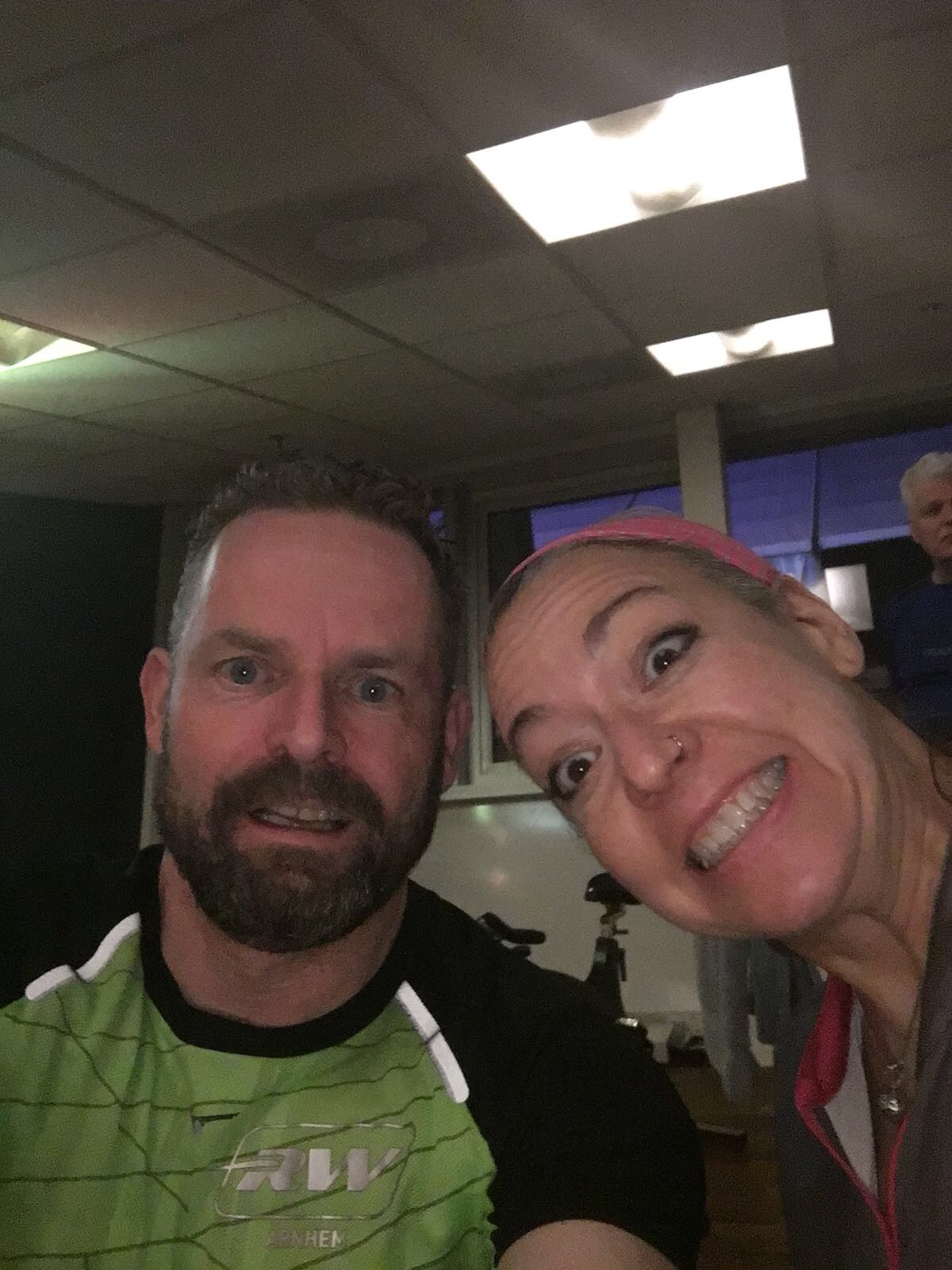 On Thursday we went to the gym again – we were thinking about doing Body Balance again but Ron had just had a tough training and I still needed to do my burpees, push-ups and planks so we went instead basically for me to do my thing and for him to do some stretching and rolling.  It's a bit odd to go to the gym for this but we do live in a small apartment and sometimes It's just nice to have all the extra room like we have at the gym.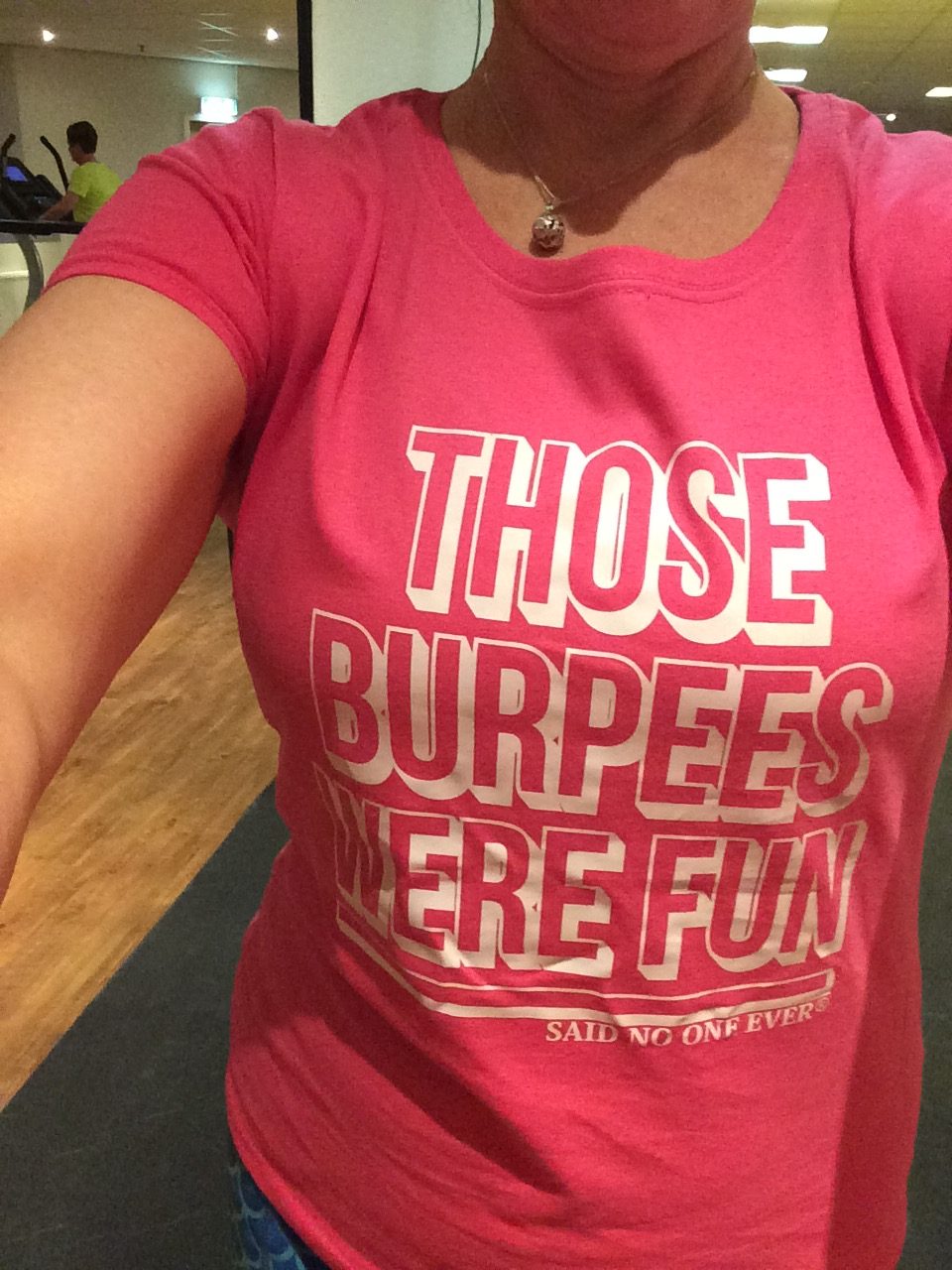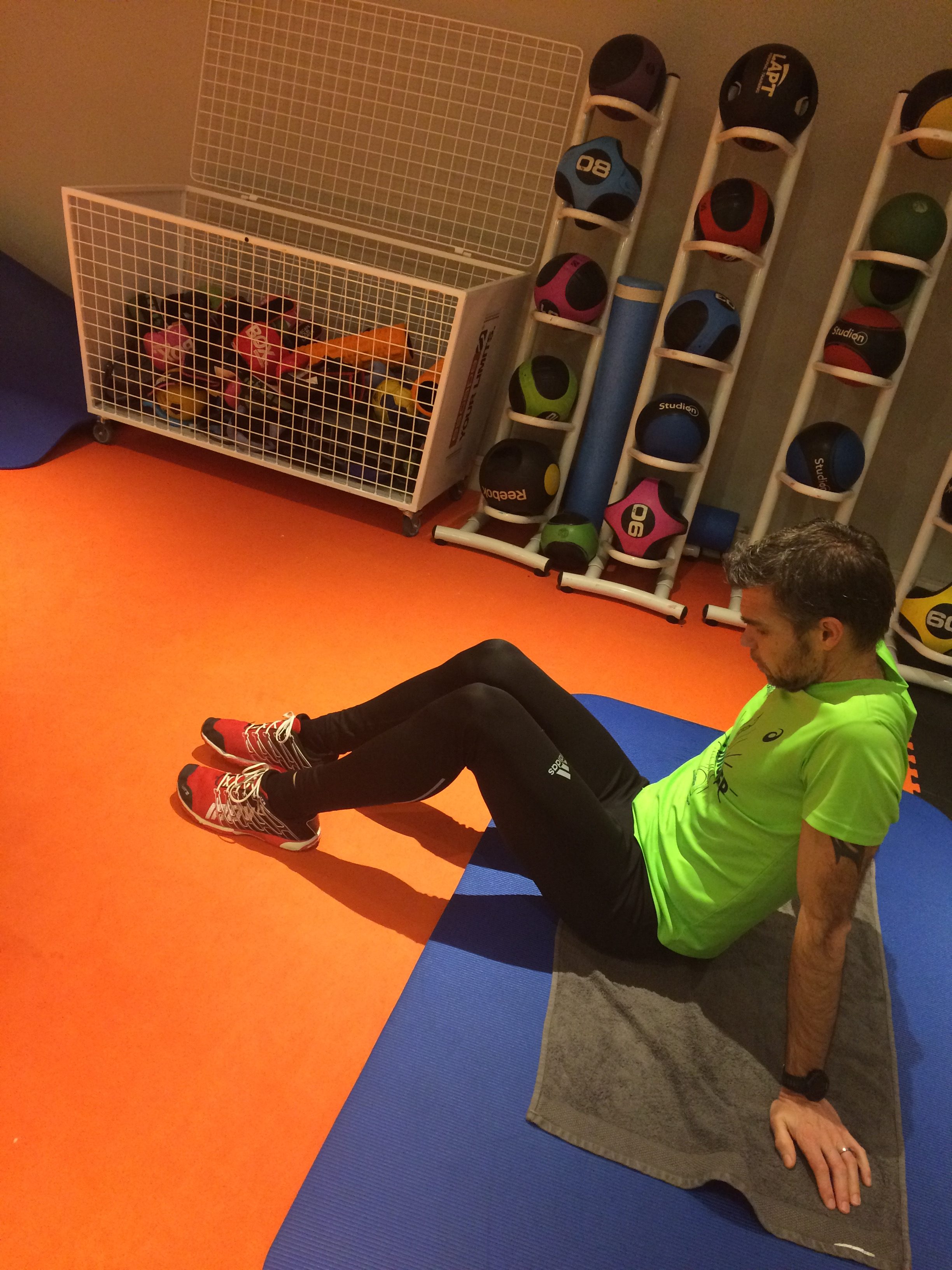 Friday was my day off from my main job as per usual and I had a meeting at job number 2 at 11:30 so I only ended up biking to and from the health center.   I spent most of the rest of the day at home, doing laundry and catching up on various social media.
And then it was Saturday again!   Up and at 'em for the 9:30 RPM class.  Unfortunately Vincent had to work so I was on my own in class this time (well, along with 20 other participants ha!) and it was another sweaty session.  Ron was busy with his run when I was finished so I caught up once again on my burpees, push-ups and planking.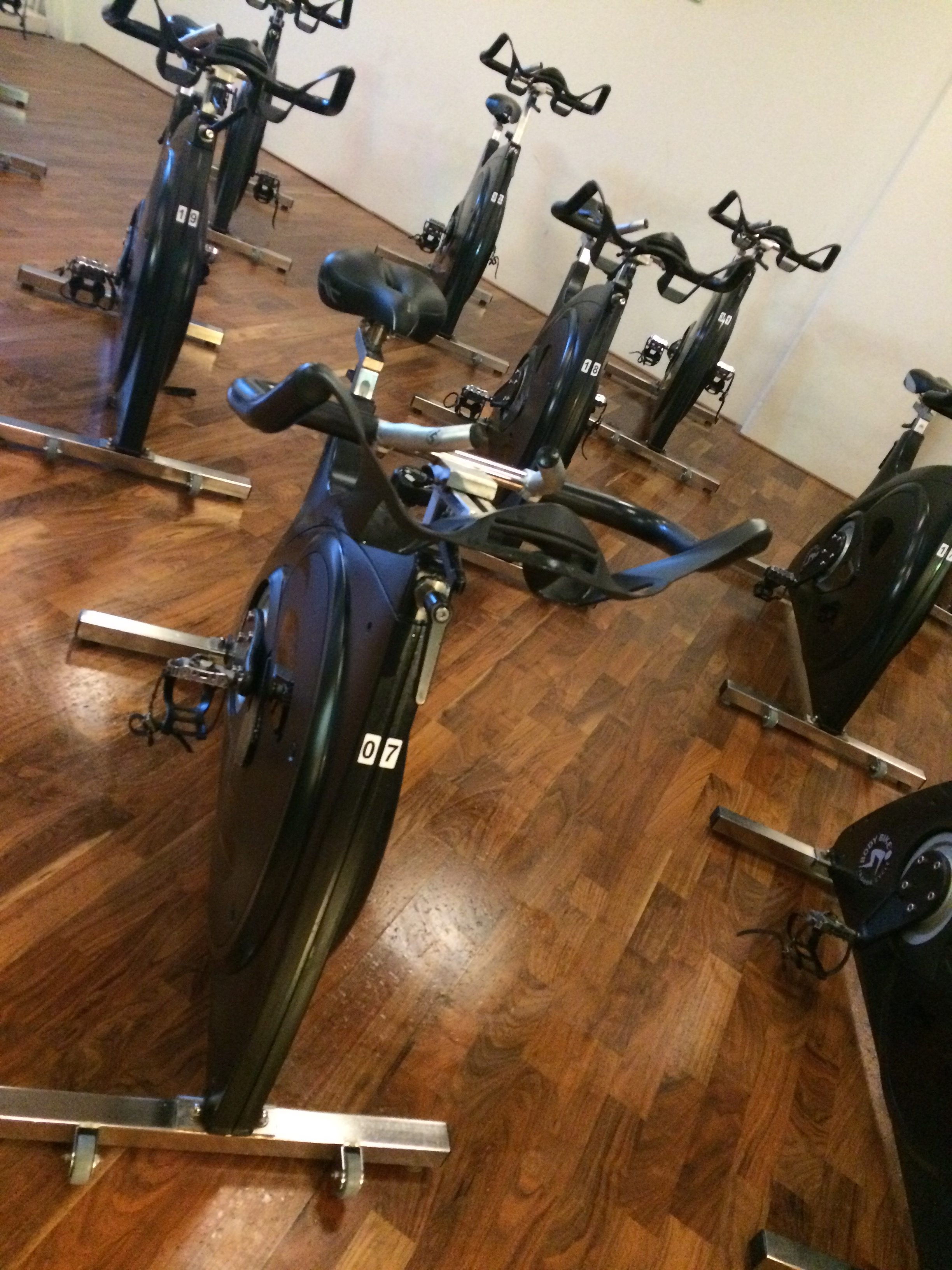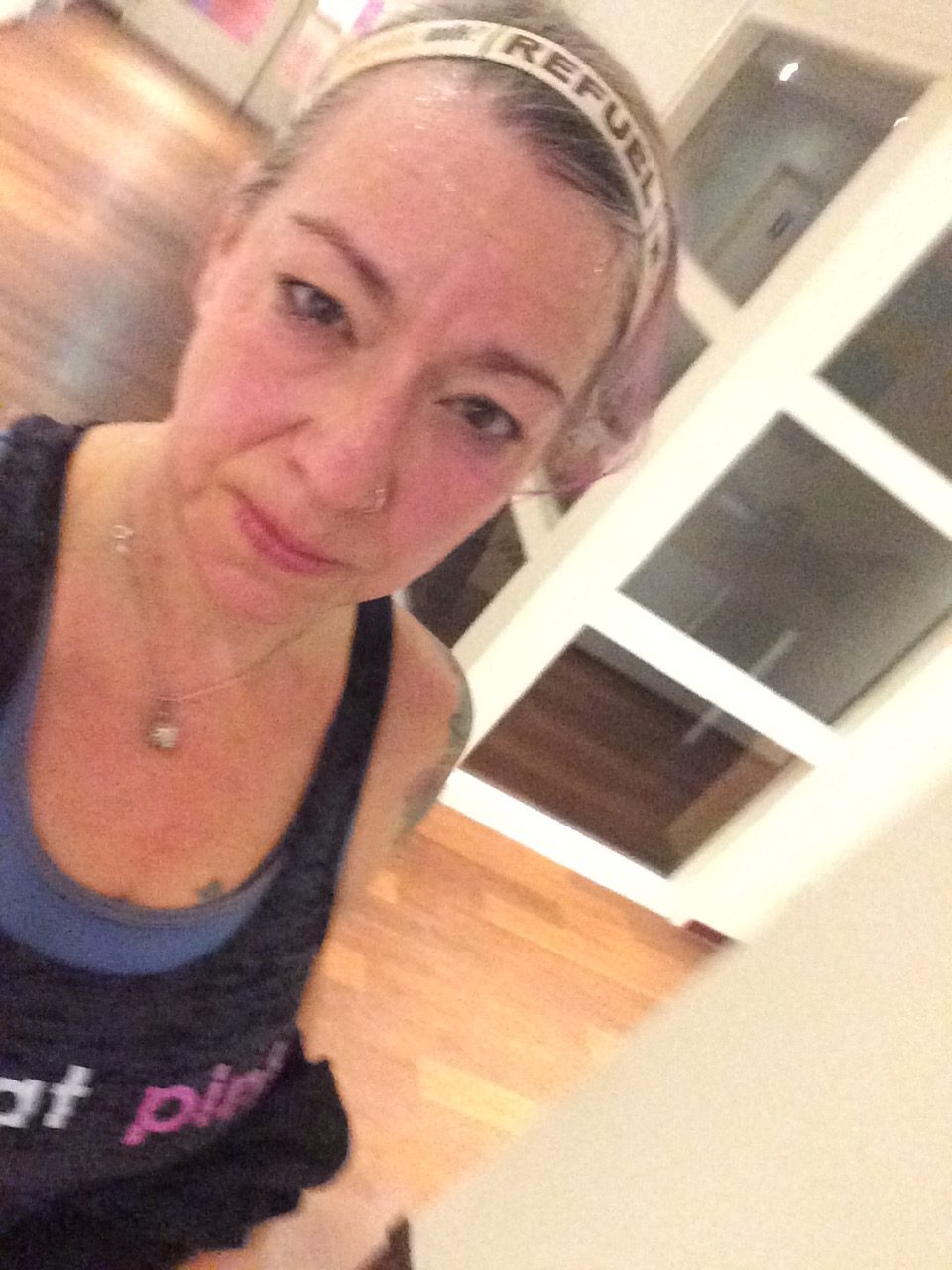 When we were both finished I had to hurry home to eat something so that I could go and get my feet dealt with –  I have been once before for a sport pedicure and wanted to literally start off on the right foot with my training so I've decided to have my feet taken care of a few times during this training cycle (which starts on 30/1).  I don't think people realise that taking care of your feet is just as important as everything else.  Like with massage, it's actually more beneficial to try and prevent issues, pain and injury rather than treat these things after they've occurred.  Anyway.  Little background on why I did that.  After my pedicure I then walked into town to meet up with Ron, as I mentioned above.
Sunday – normally I would have tried to get a run in, but I was up "early" again since I was headed off to Rotterdam!  My good friend and running partner Babette is turning 40!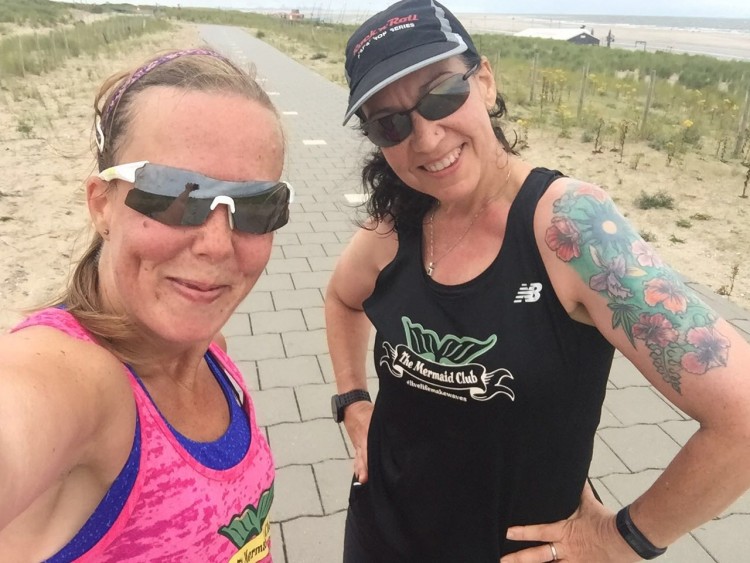 Her husband arranged a bit of a surprise for her for a few friends and her brother and sister-in-law to meet up after their daughter's ice-skating lesson. It was so cute, she was really taken by surprise that we all pretty much showed up at the skating rink all around the same time!  While I'm not a great at ice-skating,  I still rented some skates and did 8 rounds around the track (so, 3.2km.  My ankles said "enough".). It was a fun way to pre-celebrate her birthday.  Afterwards we went to have lunch, funnily enough at a place very close to where the below photo was taken.  Nice day out!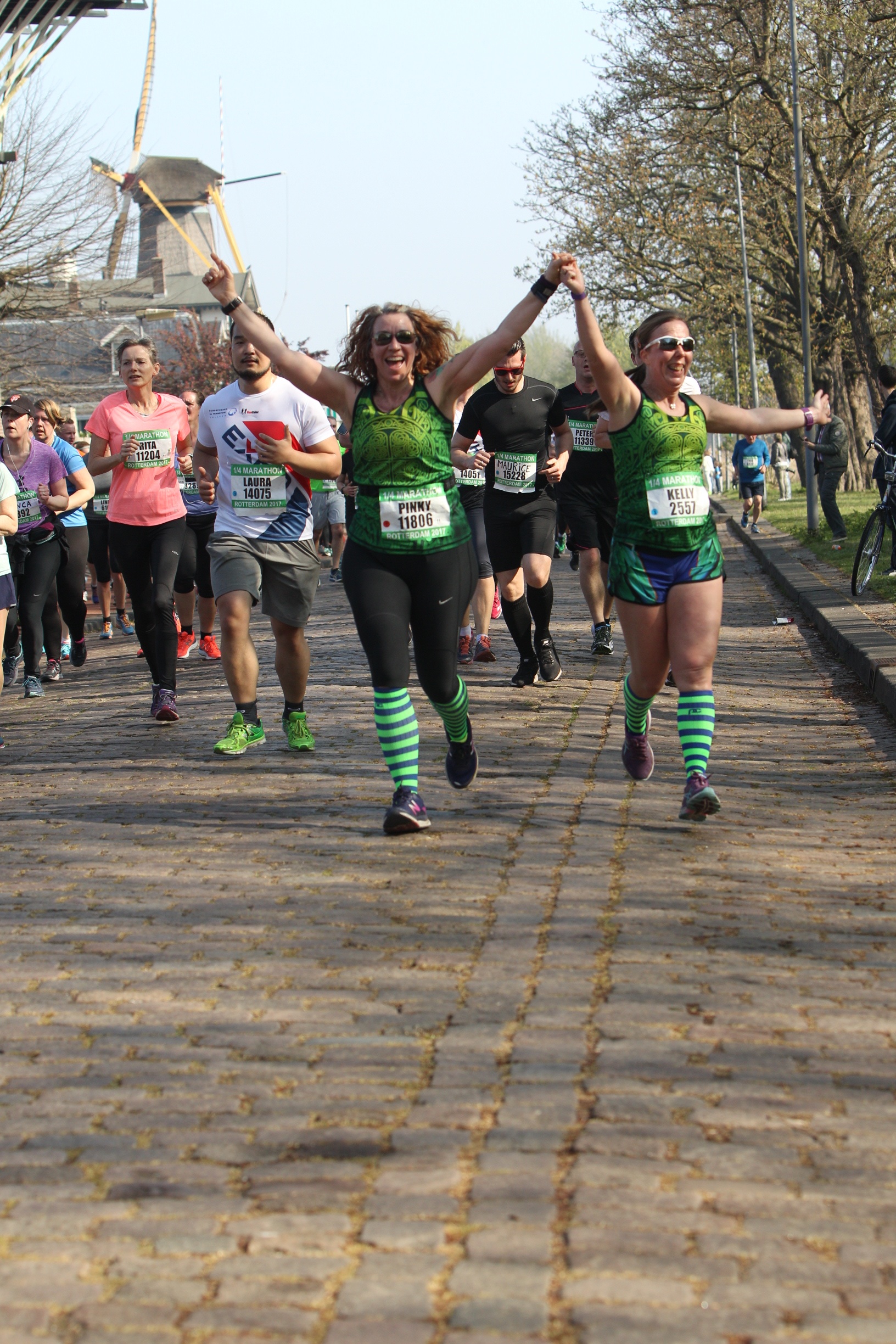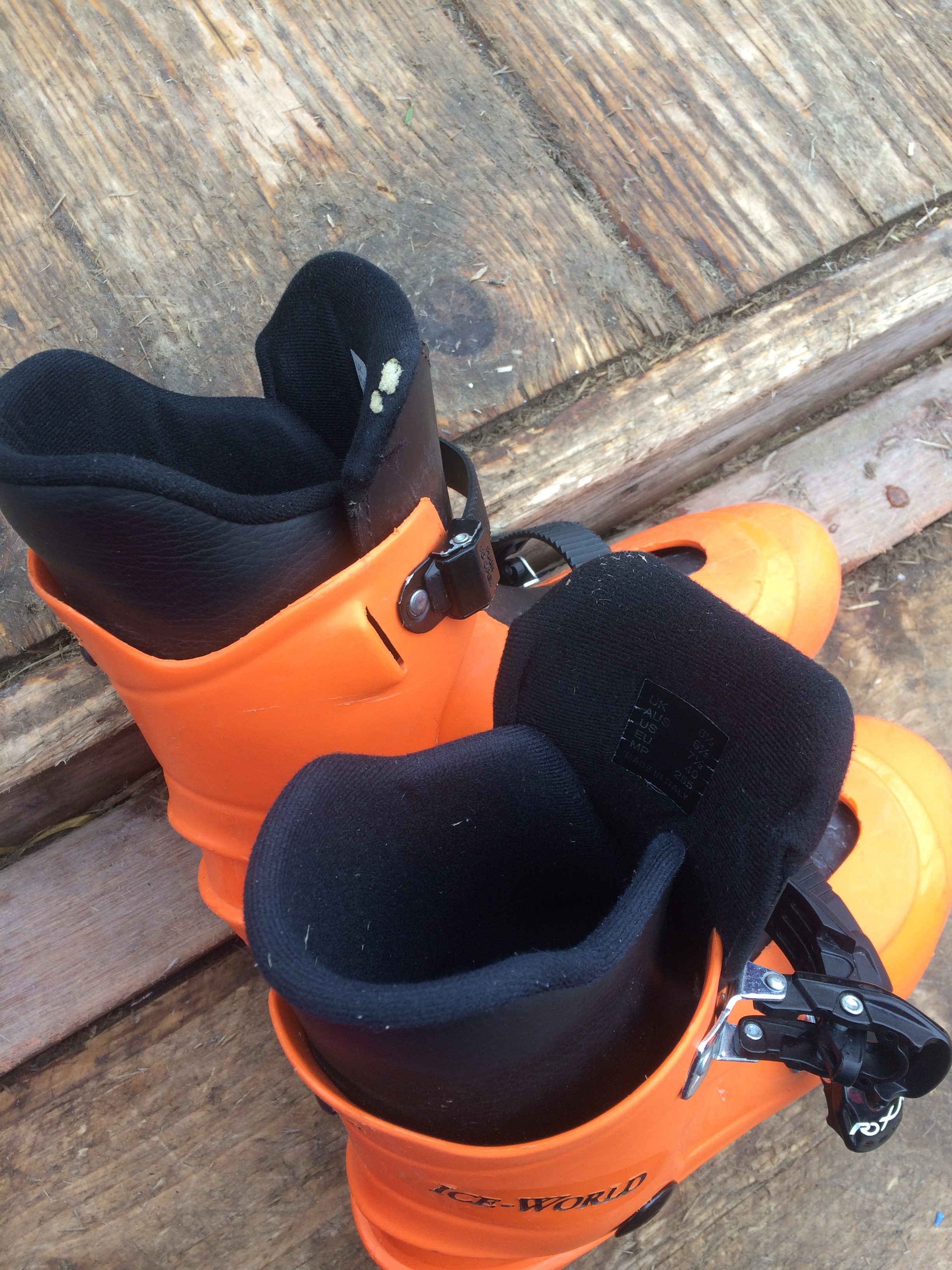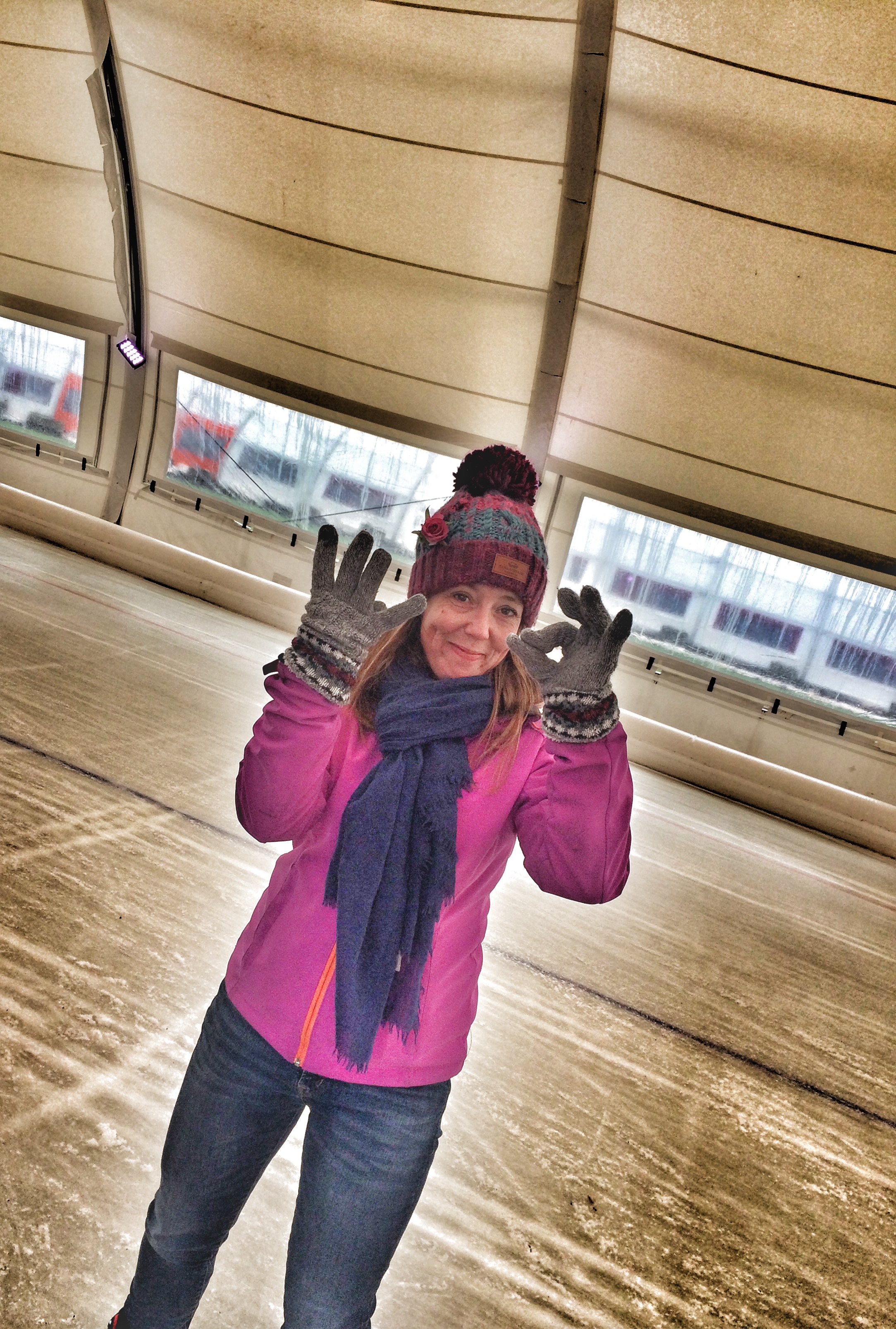 Food and Weight
I actually tracked and logged my food this week until Friday, when the logging carriage came off the tracks.  I also did something a bit different this week by preparing a grain and vegetable heavy lunch and then having a salad later on in the afternoon rather than having the salad first and a sandwich in the afternoon (so more grains, but less bread if that makes sense).   I found that I took in less calories than usual.  Like, WAY less.  I don't necessarily believe that you should restrict calories to lose weight but I was surprised that I felt pretty ok with what I consumed (as in, I didn't feel ravenous).  Obviously the way to lose weight is a calorie deficit but I absolutely do not believe that low calorie diets are beneficial to athletes.  I think it's better to find a balance.  (we all know how that is working out for me so far, but really, I believe it's better to take more time to figure out what works for YOU rather than follow a non-sustainable and non-healthy way of eating).   So next week I'll do the same again and see how I feel when I add running to the mix.
And since I said "and Weight",  I did see a change on the scale when I stood on it on Thursday, but I don't necessarily believe my scale.  It's been really off lately.  I wish the number wasn't important.  Really.  But it is.  For someone who has had weight challenges her whole adult life, I do want to see a different number.  But if my scale is whacked I also don't want to get excited about what it's telling me.  I remain cautious.
Summary:
Good week all in all.
Biking – 40.8km (includes biking to work)
Walking – 13.3km (I used mapmywalk to record my walks)
Running – 10KM
Spinning – 2x
Body Balance – 1x
BBP – 2x at the gym (80/80/4 + 90/90/4.5)
Total Steps for the week: 74656
Next week's goal is again no junk at work and to keep to schedule as much as possible.  It could be tricky.  Monday I have a team outing (so I'll be home late – when to do the burpees???), Tuesday I have to be at work early to leave on time for two clients in the evening AND I need to start my training program, Wednesday again I need to be home on time to do intervals with Vincent, Thursday is spinning, Friday I have a client in the morning (and a run), Saturday I have an all day course in Rotterdam (Hot Stone) and a run and Sunday I am apparently running a 10 mile race in Apeldoorn (Ron informed me a few hours ago).    UGH.  Hold me???
____________________________
How was your week?
Have you ever done Les Mills classes?
What is your typical food day like?
Do you think a low calorie diet can work for athletes?