Whelp.  It's that time again.  And actually I was looking forward to standing on the scale this morning after no change last week.
Without further ado: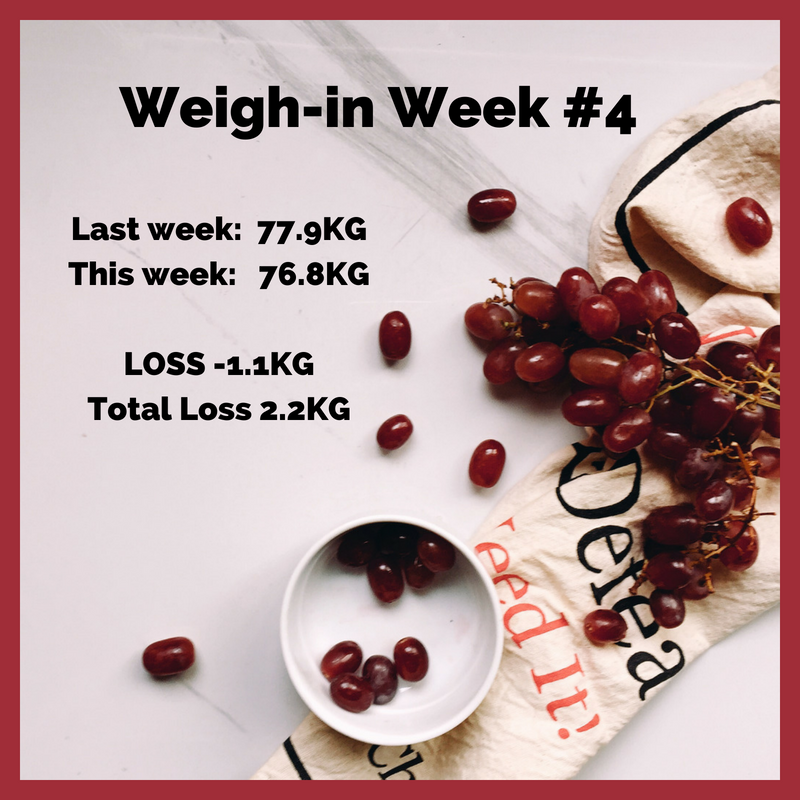 *5KG = 11lbs first goal
*1.1KG = 2.4lbs loss this week
*2.2KG = 4.8lbs loss in May
*2.8KG = 6.1lbs loss to go for first goal
While I remind myself that it's not just the number on the scale that matters, I also need to remind myself that I AM doing this on purpose to have the scale matter at the moment!
So what did I do this past WW week that I didn't do the week before?
I tracked everything and logged it in the app.  Even the things I didn't know (I googled and then guessed or in some cases completely skipped) and even when I went over my budget for the day.
I ate very, very, very little carbs.  2 slices of toast in the morning and pretty much no other carbs during the day. Limited pasta and rice (meaning less than my usual guess that was an "ok" portion)
I ate quite some fruit.  I didn't go nuts with the fruit but I had fruit in between breakfast and lunch and again if needed in the afternoon.  Grapes, cantaloupe, apples, mandarins and blueberries in my yoghurt.
Admittedly I have eaten a lot of chicken and yoghurt.  And fish too. So far I'm not sick of it.
I've been drinking a LOT of water.  Ice cold.  And also herbal tea.
Pickles, celery and cherry tomatoes are a girl-with-afternoon-hunger's best friend.
No alcohol this past week.  Not a drop.  Which is fine, I am not a huge drinker these days.
I ended the week completely still within budget (23 points per day 35 extras a week and can carry over max 4 per day.  I ended up with 3 points leftover and tons of activity points).  I love seeing the value of my workouts in points.  Maybe it sounds silly but it actually motivates me like my step counter motivates me to get those 10K steps in each day.
My new week is yet another challenge so realistically I think if I just maintain the next week I'll be grand.  Still on track for a total loss of 5KG before my birthday (96 days for another 2.8KG).  Friday we leave for Málaga and I see some red wine and tapas in my future…
I'll need to be careful with carb-restriction once my training starts (June 11) so could still be tricky to maintain this weight loss and lose a bit more. But I'm going to find a way.
What do you do to curb hunger, especially on your work days?  Would you say you eat a lot of carbs in general (like at every meal)? 
I noticed, too, that quite a few of us are struggling with a little bit of extra weight.  Have you found anything that has helped you so far get a handle on things?