Deborah and Kim are the amazing hosts for the Weekly Run Down! Feel free to join in as well to wrap up your week in fitness!
WEEK 31
Plan vs. Actual
Monday – 3.25KM walk, GLI gym 1 hr intake – no workout (appt w/different PT), 3.5KM biking
Tuesday – 3KM walk (office day) to and from train station
Wednesday – 3KM walk, W6R1 run, 6KM, GLI 1 hour, gym 55 min
Thursday – 2.22KM walk, gym
Friday – 2.75KM walk, W6R2 run , gym 55 min
Saturday – 2.5KM walk, parkrun in Alkmaar 5KM, 17/17 Dutch parkruns done!
Sunday – 2KM walk, long run W6R3, 1.4KM w/u walk, 10KM run (!!!)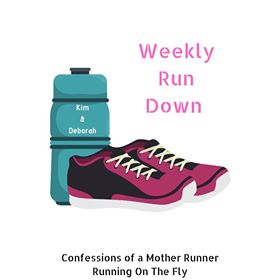 I'm going to try and keep this weekly run down as short and sweet as possible. I know how hard it is to follow up on all the blogs in the linkup so I want to make this as easy as possible. You're welcome. Hahaha!
I can't believe it was just last week that I was in Spain, day drinking and soaking up the rays of the Costa Del Sol. In addition to eating my weight in tapas, I was also quite active and even had a little run (physio said I could, so…) – so that kept things a bit balanced. I loved seeing my dad and stepmom again and two of their friends from Albuquerque also joined in, so it was super nice to meet them and get to hang out a bit (they are also more "our" age, not that it makes any difference).
Week 19 in Fitness
Monday – Lunch Walk (3KM) Physio (Running on the treadmill 1/1 min intervals + balance exercises), Biking 6.35KM
Tuesday – Lunch Walk (3.25KM), 1 Hour Cardio + Strength (gym), Biking 5.75 KM
Wednesday – ended up skipping Pilates due to really long and stressful day at work and needing to pack
Thursday – arrival in Málaga -steps: 19,078
Friday – 3KM run/walk
Saturday – 6KM walk to the beach and down the promenade
Sunday – Bike tour Málaga SOHO Street Art + Nature Reserve 23KM
Steps for the whole week: 112,785, average +16K per day
This Week In Fitness
Monday – Travel back home, steps total: 8,560
Tuesday – Biking 10KM, Physio (running on treadmill + balance exercises)
Wednesday – Lunch walk 2KM, Pilates, Biking 5KM
Thursday – Biking 5KM, 3KM run/walk
Friday – 6.75KM walk, 7KM biking
Saturday – 3KM run/walk
Sunday – 25.5KM biking (supporting the hubs)
Steps for the whole week: 62,740, average 8.9K steps per day
Highlights
New Friends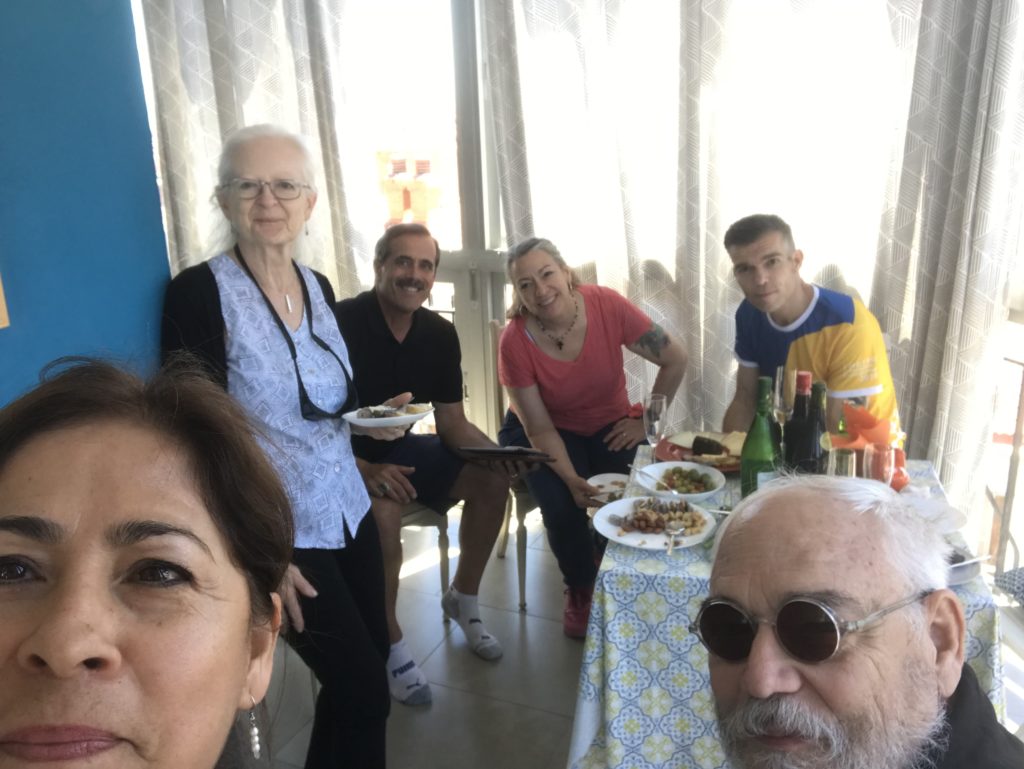 Biking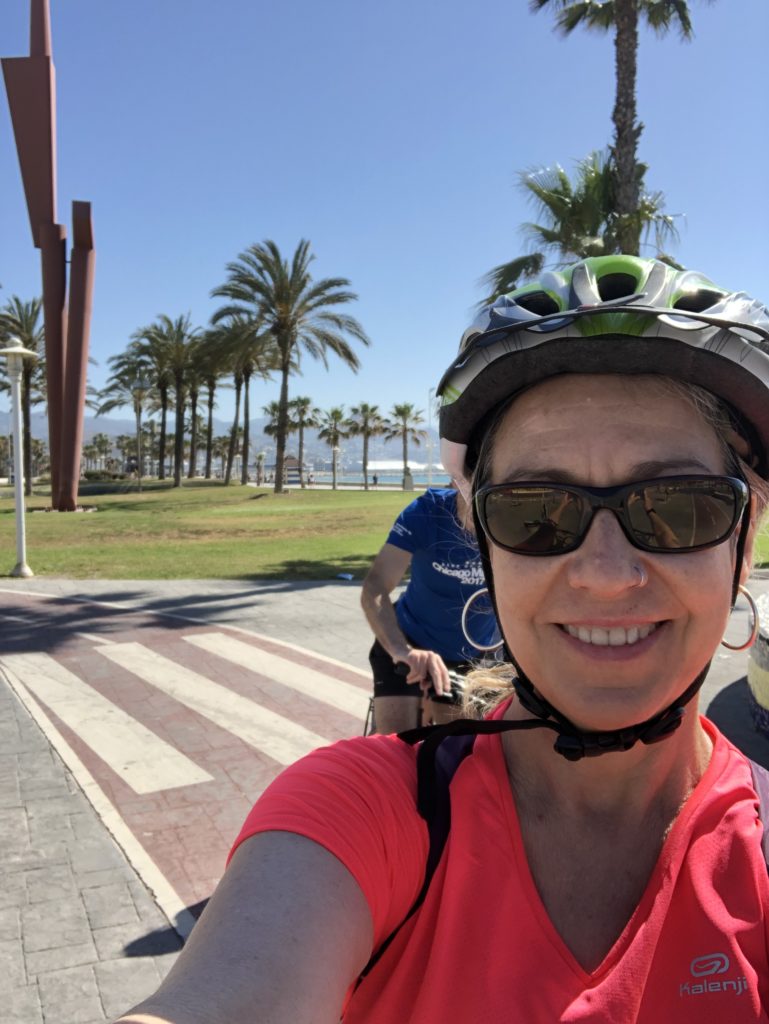 Running
Beach and Around Town
And best of all… WE WON EUROVISION LAST NIGHT!!! For the first time in 44 years, the Netherlands has finally won Eurovision Song Contest with an amazing song from a talented young man. This means that next year Eurovision will be held somewhere in the Netherlands! I *hope* here in Arnhem because we have one of the biggest arenas in the entire country (besides Amsterdam would be a total nightmare in this situation so I hope it will at least be Rotterdam if not here in Arnhem). And basically I don't care how much it costs (I say that now), I am buying tickets!! WHOO HOO!! Don't know about Eurovision? You have no idea what you are missing! In short it's the most ridiculous, lame, outrageous, exciting and camp music competition ever. Every year I say I'm never watching again and every year I'm in front of the telly, drinking beer and group chatting with friends all over who are also watching. It's a great excuse for a party. The most famous Eurovision winner is ABBA in 1974.
The winning song is 3 minutes – all Eurovision songs can only be 3 minutes or less. If you have 3 minutes, you may actually enjoy this song. Duncan went to the "Rock Academy" in Tilburg and even was a semi-finalist on "The Voice" – his coach, Ilse deLange is an established artist already in the Netherlands, and performed last year as a group "The Common Linnets" where they placed second. So it's kind of cool that Duncan won when even his coach couldn't win it!
Anyway, I know people reading likely don't care about any of this – haha! but I'm just super excited about this! We've been so disappointed for so long with our Eurovision entries and there's been a buzz around Duncan the last couple months, like we really had a chance! And we did it!!
Coming up Next Week
Another funny week next week, since we leave Friday for Liverpool:
Monday – Pilates (make up for the lesson I missed)
Tuesday – appt with/ ortho, physio, hoping to go to spinning in the evening (finally got new spinning shoes)
Wednesday – Pilates
Thursday – check out new (old gym a long time ago) gym
Friday – Travel to Liverpool
Saturday – 5K Liverpool RnR (will be doing run/walk intervals)
Sunday – Marathon / Half Marathon support, exercise gin-drinking muscle
That's a wrap!
So tell me, how have you been? Are you enjoying spring weather now and running outside? Training for anything? Ran any races? Do you like going to the beach? Do you like street art? Have you ever been to Spain? Do you know about Eurovision?