Welcome to the Weekly Run Down!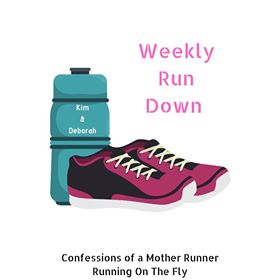 Deborah and Kim are the amazing hosts for the Weekly Run Down! Feel free to join in as well to wrap up your week in fitness!
WEEK 31
Plan vs. Actual
Monday – 3.25KM walk, GLI gym 1 hr intake – no workout (appt w/different PT), 3.5KM biking
Tuesday – 3KM walk (office day) to and from train station
Wednesday – 3KM walk, W6R1 run, 6KM, GLI 1 hour, gym 55 min
Thursday – 2.22KM walk, gym
Friday – 2.75KM walk, W6R2 run , gym 55 min
Saturday – 2.5KM walk, parkrun in Alkmaar 5KM, 17/17 Dutch parkruns done!
Sunday – 2KM walk, long run W6R3, 1.4KM w/u walk, 10KM run (!!!)
Going With the Flow
I'm sure glad I plan things out for the week; even though things don't always work out the way I would like them to, at least I have an idea of what I'd like to happen, so that I can try to keep a bit on track.
This week was again busy and stressful and no matter what I did to give myself a boost, I still felt (feel) a dark cloud over me. As long as I keep pushing forward, I am ok. I'll get through it.
Plan vs. Actual
Monday – RPM @ home AM / Pilates PM Ran 7KM
Tuesday – back to back RPM at the gym
Wednesday – Run 30 mins easy Ran 8KM
Thursday – RPM @ home AM (have massage appointments in the PM)
Friday – Run easy pace 5 mins, run 5 mins threshold, run 5 mins easy, run 5 mins threshold, run 10 mins easy – did a variation of this
Saturday – **optional** Run 45 mins easy Long Run
Sunday – Run 65 mins easy Rest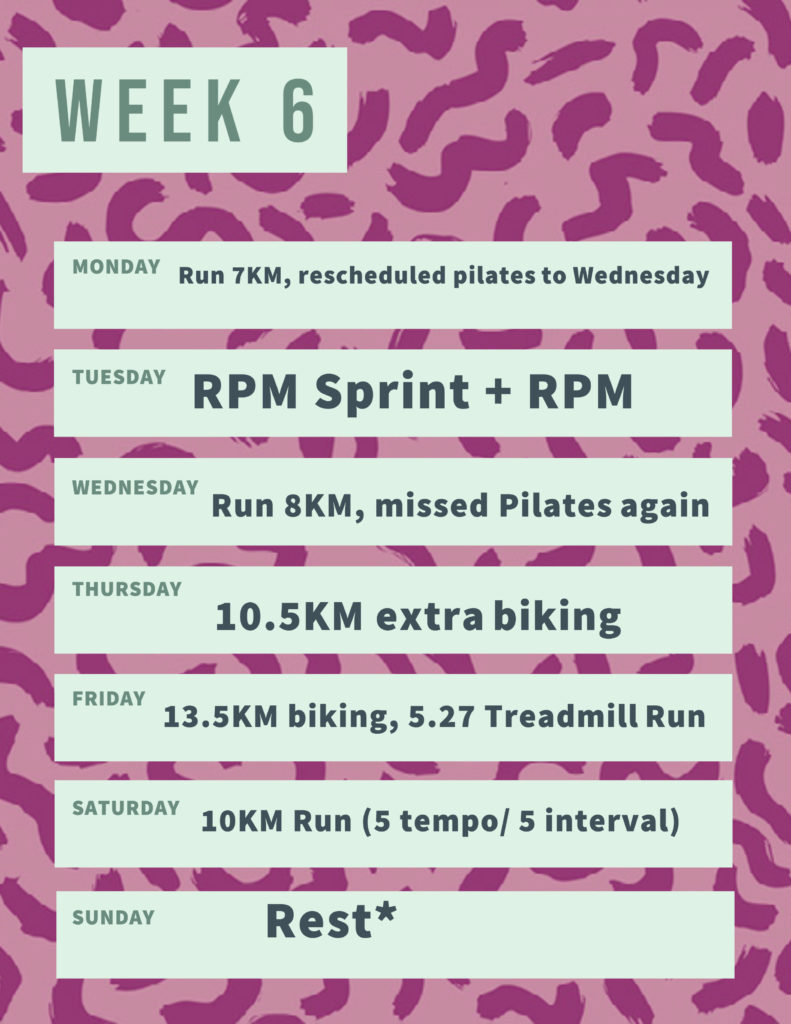 Monday – Struggled getting up in the morning. As for work, end of the month for us, so I could not get out to work on time to make it to Pilates. I needed to get out though! I did another 7KM without break!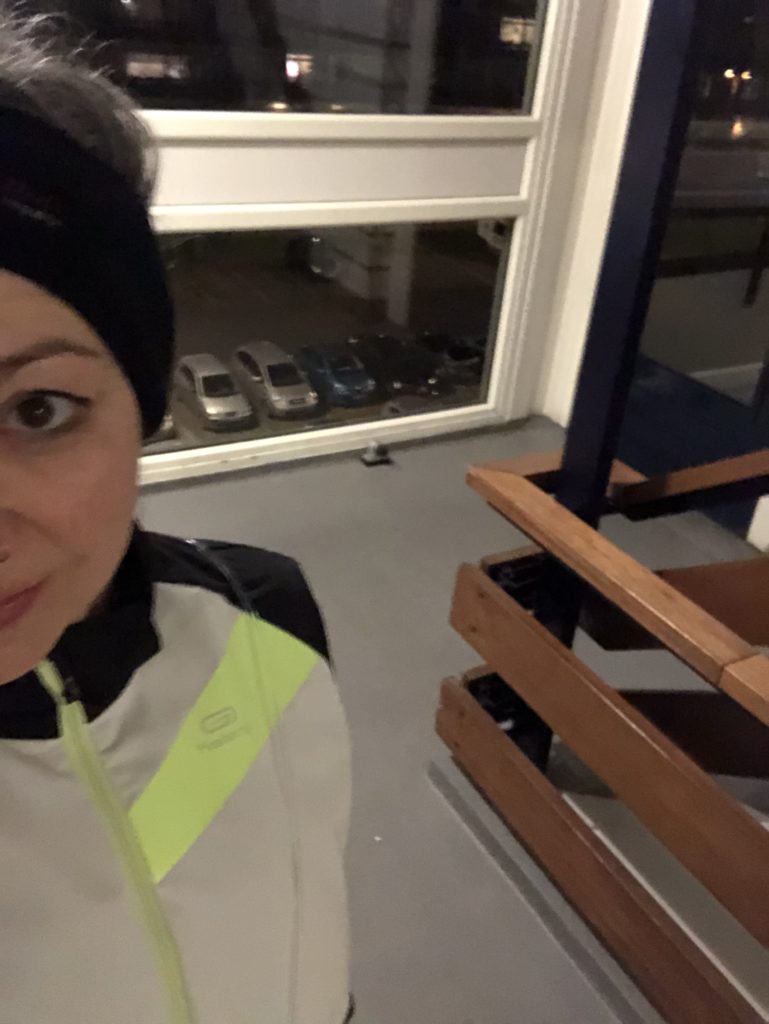 Tuesday– less stress at work. Normally we pick up Vincent at 6:50PM so that meant I also was able to get home in time without rushing, eat something light, get changed and go to the gym. Another back to back RPM session for us. Ron didn't join this time; he was busy seeing how fast the treadmill could actually go and doing some strength training.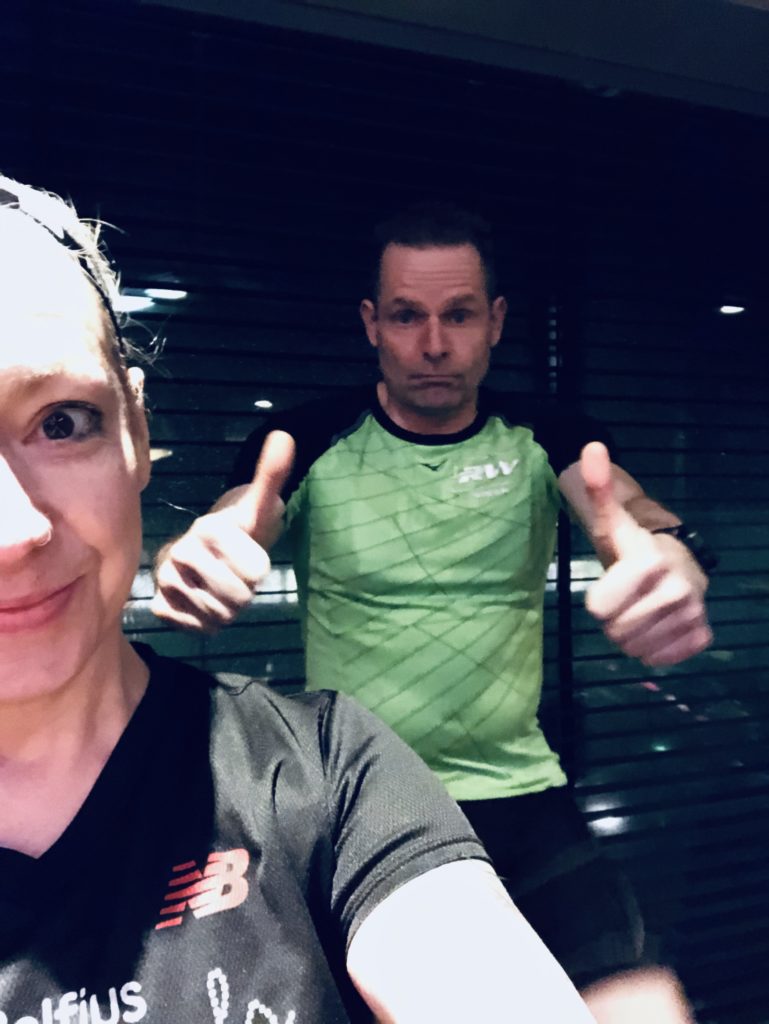 Wednesday – I would have been to Pilates but around 3:30pm we had a critical issue and I ended up at work until 5:15. Pilates starts at 5:30 so… no chance. I didn't bring my change of clothes so going home first and getting to class on time wasn't going to happen. Instead I changed and went for a run. I think I needed the run more than pilates at that point. 8KM done.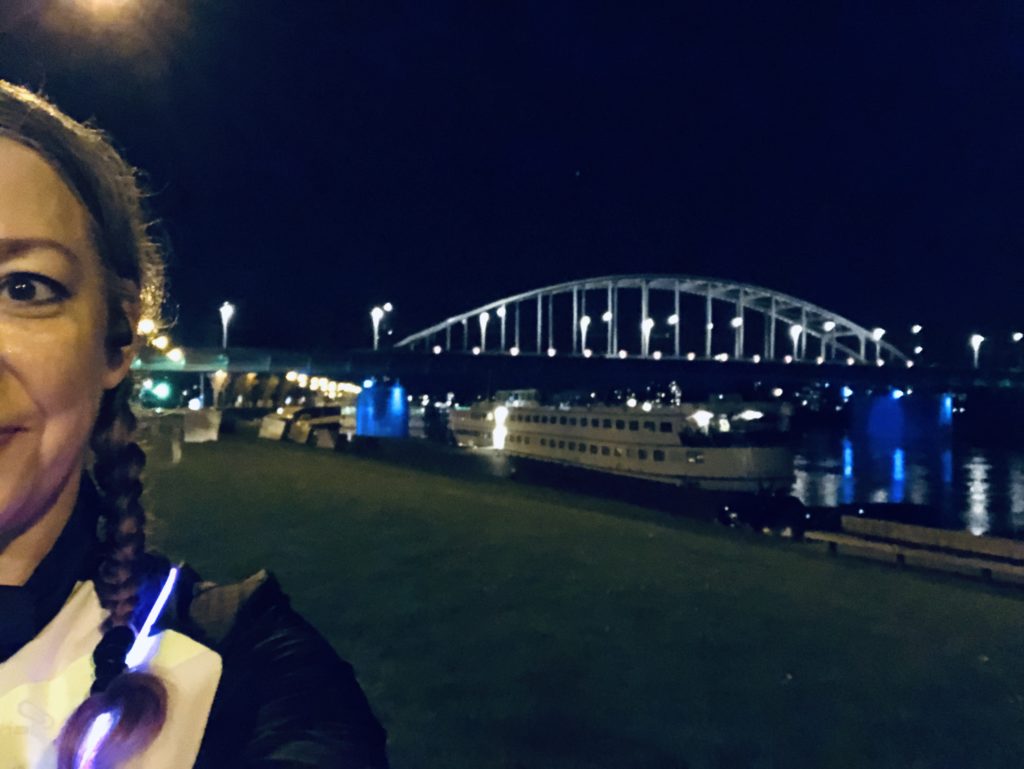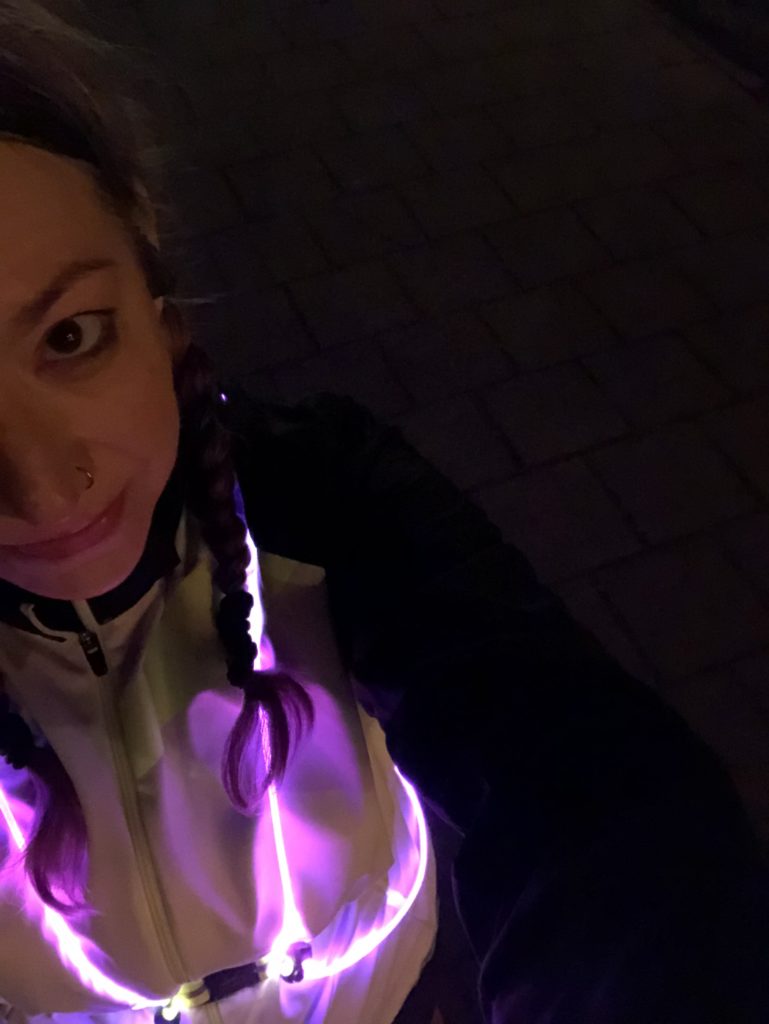 Thursday – No getting up early for me again. I'm really trying to get my sleep sorted out and find that a bit more of a priority that getting up early. After work I had massage appointments and I biked there and back. 10.5KM extra biking (in addition to the 4KM I ride every day as my work commute). Felt like going out for a drink afterwards so rode home via Momento where Ron met me after his gym session.
Friday – went to lunch with my health center + massage colleagues. 13.5KM biking there and back. I knew Ron was going to the gym in the evening for an appointment with a trainer so I decided I'd just go with him. Did 15 min on the arc trainer as a warm-up and then on the treadmill: 6 min w/up, 6 min easy / 6 min threshold x 2, then 6 min easy and 4 min cool-down. 5.27KM in total, 40 min.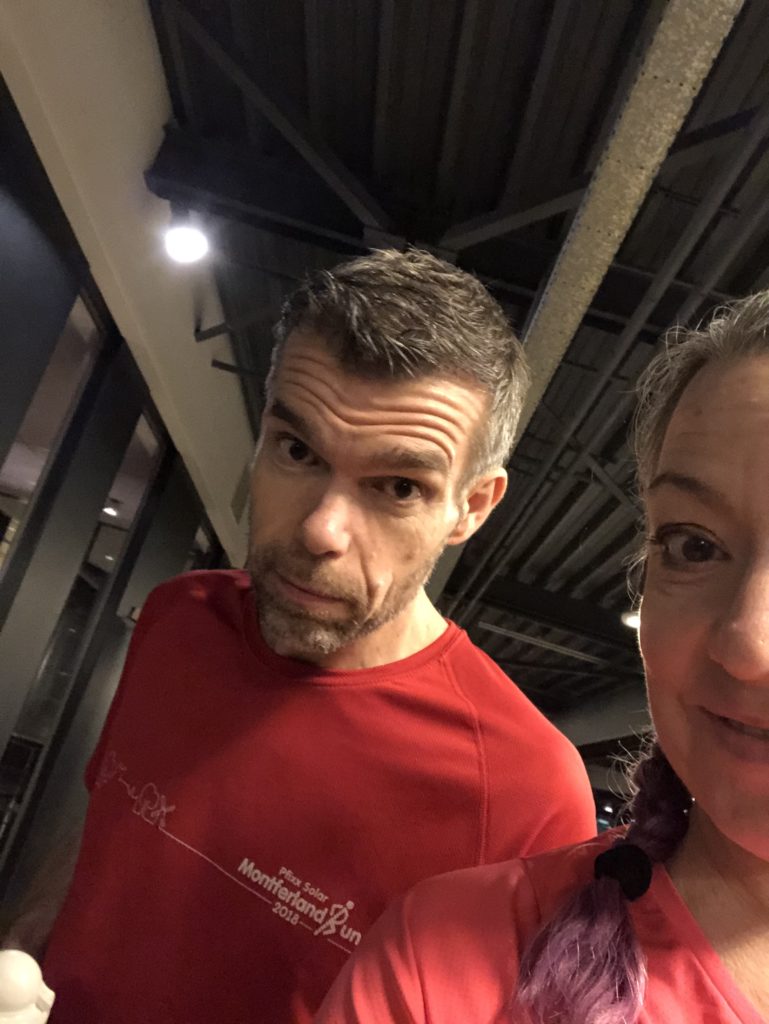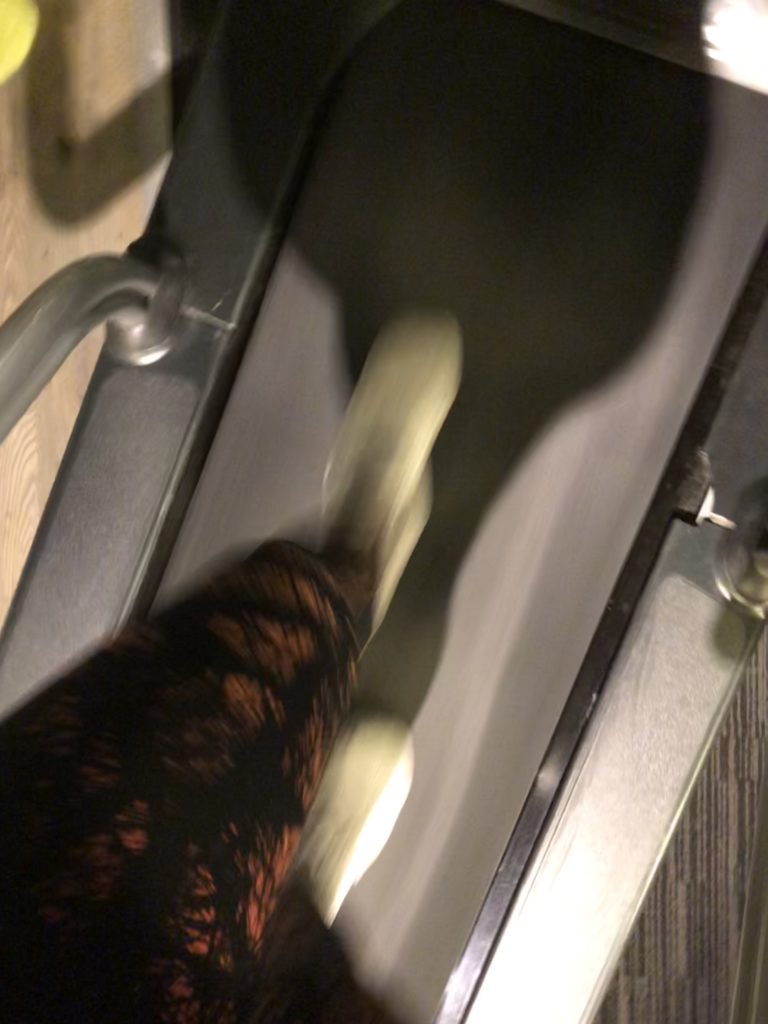 Saturday – in light of the storm happening Sunday (Kiara/ Ciara) I decided my optional run would be my long run. The optional was 45 min and the long 65 min. Ron wanted to do 10KM anyway, so off we went. My first 5 were at tempo, and in fact negative splits! Then the next 5 were at interval; 250 m walking, 1KM running x 4. All in all this was a great run that gave me a lot of good energy.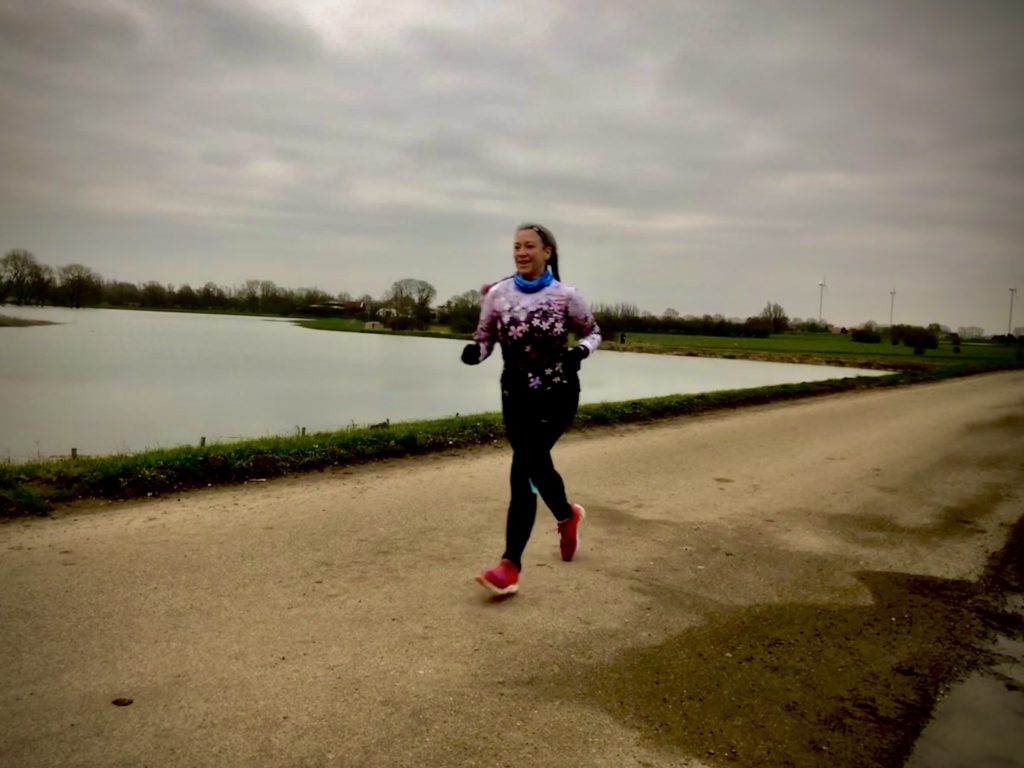 Sunday – as of writing it looks like this is going to be a rest day!
Coming up Next Week
The Plan for next week…
Monday – Pilates
Tuesday – back to back RPM at the gym
Wednesday – Run 35 min easy
Thursday – biking to massage appointments in PM
Friday – Intervals 10 min easy, 3 x 5 mi threshold w/2 min rest, 10 min easy
Saturday – parkrun test #2 (no running)
Sunday – Run 70 min
Tuesday I go back to the ortho about my foot (finally); don't really expect much to be honest. Not sure they can really do anything further at this point. I'm living with the pain; at some point you just get used to it.
Friday I'll do my run during the day; on Friday evening I'm going out to see my friend Gerrit / Charle Sparkle perform again in Nijmegen. The events start late (10PM doors open) so a nap could also be in order.
https://www.instagram.com/p/B8Tk46PJ2hb/
Saturday is our second test run for our parkrun so I won't be running, but I will bike there and back and there is a possibility for other activities. Not sure how much energy I'll have though, after less sleep the night before.
Debating my membership in the 5am Club
I'm not going to plan any AM exercise; anything that happens will be a bonus. I do feel like I'm missing strength training and I am feeling once again like quitting pilates… I just don't know. Ugh.
That's a wrap!
How was your week? Do you feel like you are able to go with the flow and change direction if things aren't working out the way you planned? Do you like running intervals outdoors or on the treadmill? What was your greatest accomplishment this week?