Training is a guideline. It doesn't have to be perfect. Your mileage MAY vary. That's the beauty of it.
It's that time of the week again. This week has been an equal amount of activity and down time. I guess I may have needed the down time especially. That meant that I was off social media a bit AND I didn't join the other link ups (The Monthly Runfessional and the Ultimate Coffee Date) like I wanted to. And yet, life continues :) Amazing how that works!
I am joining the Weekly Run Down as per usual. I still haven't replied to comments from last week. I do find it challenging sometimes to keep up with everyone! But I always appreciate comments on the blog!!
Deborah and Kim are the amazing hosts for the Weekly Run Down! Feel free to join in as well to wrap up your week in fitness!
WEEK 31
Plan vs. Actual
Monday – 3.25KM walk, GLI gym 1 hr intake – no workout (appt w/different PT), 3.5KM biking
Tuesday – 3KM walk (office day) to and from train station
Wednesday – 3KM walk, W6R1 run, 6KM, GLI 1 hour, gym 55 min
Thursday – 2.22KM walk, gym
Friday – 2.75KM walk, W6R2 run , gym 55 min
Saturday – 2.5KM walk, parkrun in Alkmaar 5KM, 17/17 Dutch parkruns done!
Sunday – 2KM walk, long run W6R3, 1.4KM w/u walk, 10KM run (!!!)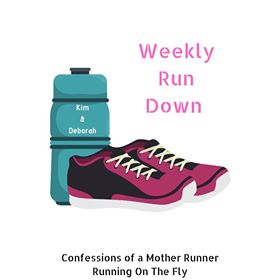 Plan vs. Actual Week 9
Monday – Not sure yet! No pilates due to (school) holidays Cardio + strength at the gym
Tuesday – back to back RPM 45 minThe Trip (like RPM) at home + 15 min balance and strength
Wednesday – Run 40 minutes easy nada
Thursday – *RPM in AM if I have massage clients; Run in the afternoon with parkrun global rep (if no massage clients then I can also go to the gym in the evening) 1 round of our parkrun + an extra kilometer; nothing in the evening because I had to work from home the rest of the day
Friday – Run 10 mins easy, run 10 mins steady, run 10 mins threshold, run 10 mins easy, run 10 mins threshold, run 10 mins easy Nope.
Saturday – parkrun launch!! Our first official NL parkrun that we'll go to is in Nijmegen.
Sunday – Run 80 min (approx 12KM) Spontaneous Decision to run 10KM at Vorden.
I still do not have the mileage "needed" that my training plan has indicated. I would have liked to stick to the plan a bit more, but right now it is what it is. Obviously when I start training for Chicago it will be different.
Busy Work Week = Some stress and Exhaustion
Monday – no pilates this week, so Ron and I went to the gym. However, they are remodelling at the gym, and what we thought was only the reception and lounge area turns out to be the entire upper floor where we generally spend our time. They removed all the treadmills so Ron looked a little lost when we first walked in. Some cardio equipment was moved to the HIIT room and it was really crowded. I managed cardio, balance and strength but I wasn't super excited about the whole construction thing. Also, all of the cleaning fluid and paper towels were nowhere to be find and no one was cleaning off the machines! Hello, people! We now have corona-virus cases in NL, CLEAN OFF THE MACHINES! Ugh.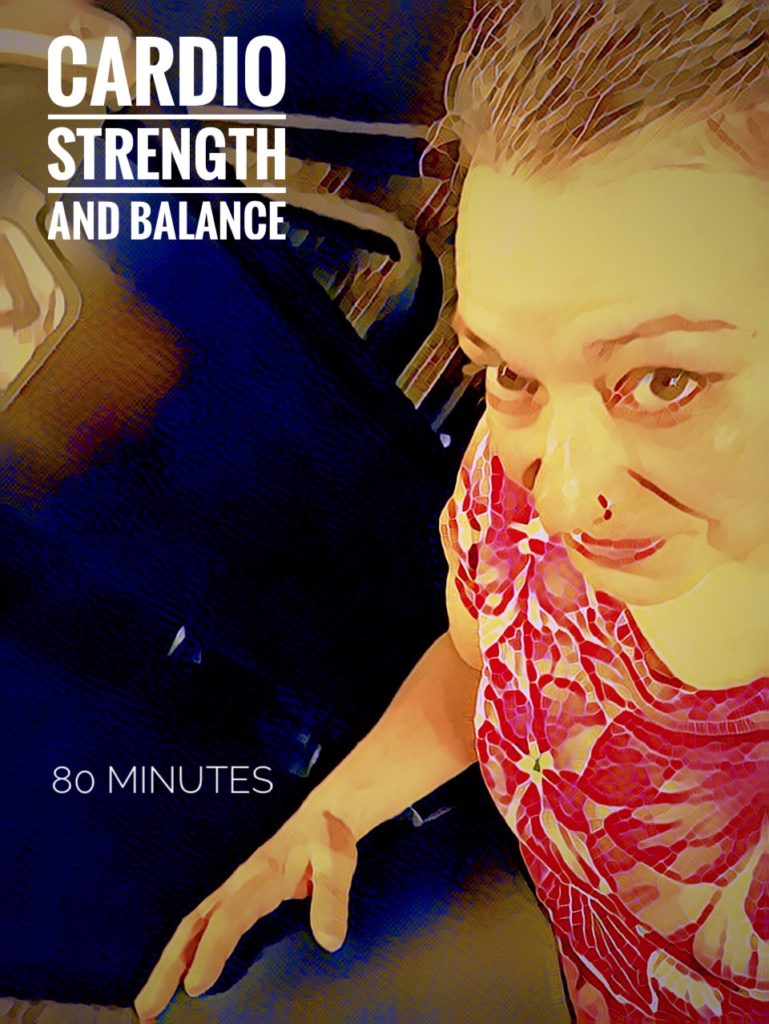 Tuesday – Vincent was sick, Ron ran at lunch and I just didn't feel like going to Construction City Gym again. So I stayed at home, tried to catch up on blogs and then switched on Les Mills on Demand and did a 45 min "The Trip" session and 15 min balance and strength afterwards.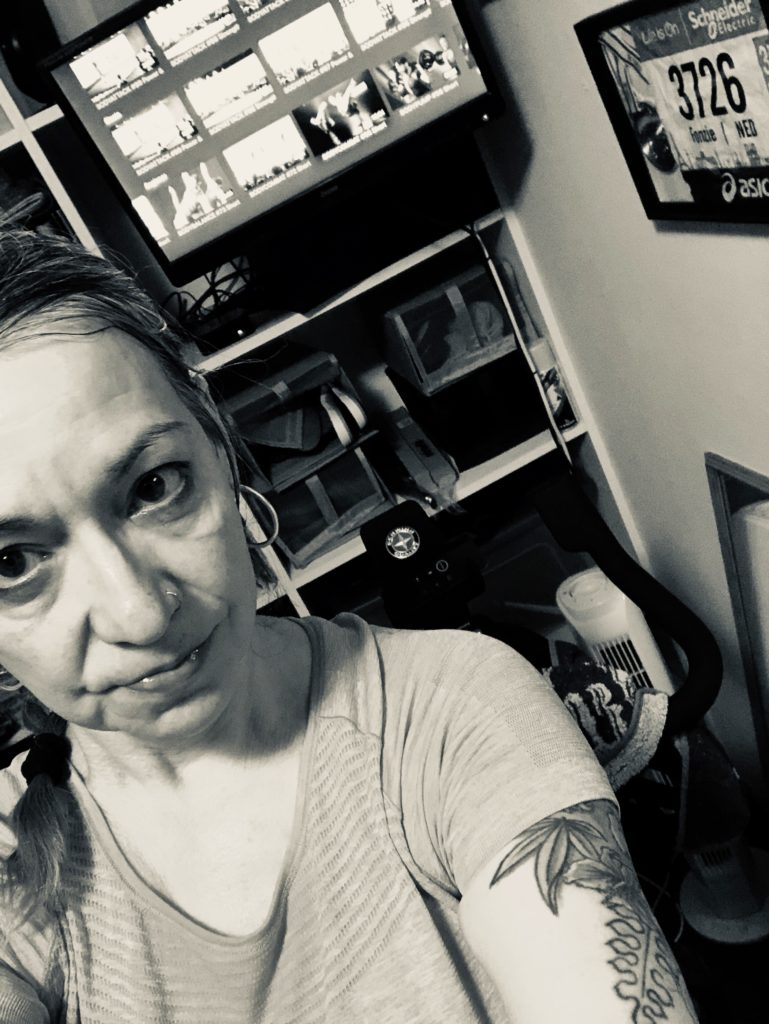 Wednesday – stress at work, overtime and a lot of rain made the decision for me to do nothing after work.
Thursday – more stress at work, but already had a half day off planned. Ended up meeting my parkrun rep at 12:30, doing 1 round of our parkrun course, having a coffee and a chat and then going back home to finish work (finally around 6:30PM. So much for that half day).
Friday – back to the orthopedic clinic for an MRI on my ankle this time. I get my results next week Friday. With 2+ hours driving there and back for 20 minutes halfway in an MRI tube (with both feet painfully tingling the entire time), I was kind of done for the day by the time I got home. I did manage to get to the store for a halfway decent late lunch and I did some laundry so… successful day? Didn't feel like doing any training.
Saturday – parkrun day!! We've officially launched in the Netherlands! We were up and at 'em, picking up two others from our team on the way to Nijmegen at 8am. There was no traffic so we were really early (8:20). All in all there were more than 60 participants for the first edition of Goffert parkrun – an amazing turnout (Rotterdam had 220+ and Utrecht just over 200!!). It was so nice to finally use my parkrun barcode in my own country! After parkrun several of us went to have coffee and a bite to eat. By the time I got home (we went and did a few things as well, before we got home), I was toast. I spent quite some time snoozing on the couch with "Say yes to the dress" on TV in the background and a cat on my lap.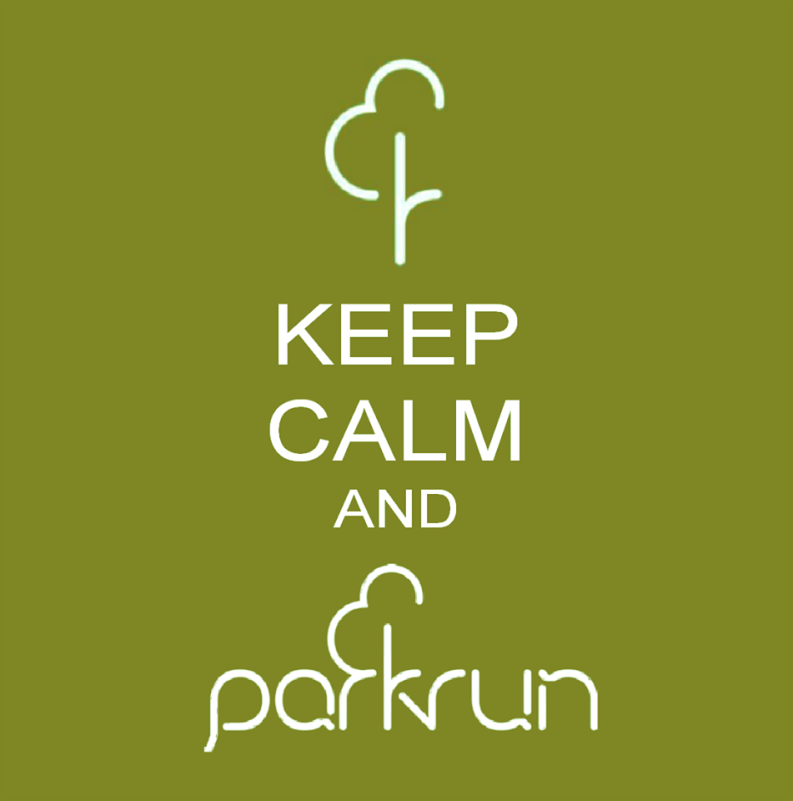 Sunday – We decided Saturday night we were going to run the Achtkastelenloop again. If you've been reading my blog for a while you know this was the last 10KM race I did before my surgery last year (can you believe it's been a year??? and I have even less function of my toes than before… *sigh* ). We both had a "long" run on the schedule and was reminded at parkrun that the Achtkastelenloop was the following day. Since you can sign in the morning of, we thought, why not? So that's what we did. I did the 10KM and Ron did the Half Marathon – a bit far for him (since he's only speed and shorter distance training at the moment) but he did fine in the end. And me, well…
I am really happy with this result, even though last year I was better prepared and had a 5 min course record. Fact of the matter is, I can run, I have no real leftovers from my herniated disc, and whilst running I don't really feel my foot/toes much. Much to be grateful for.
Ron had his own challenge with 21.1KM but arrived at the last 100 meters smiling.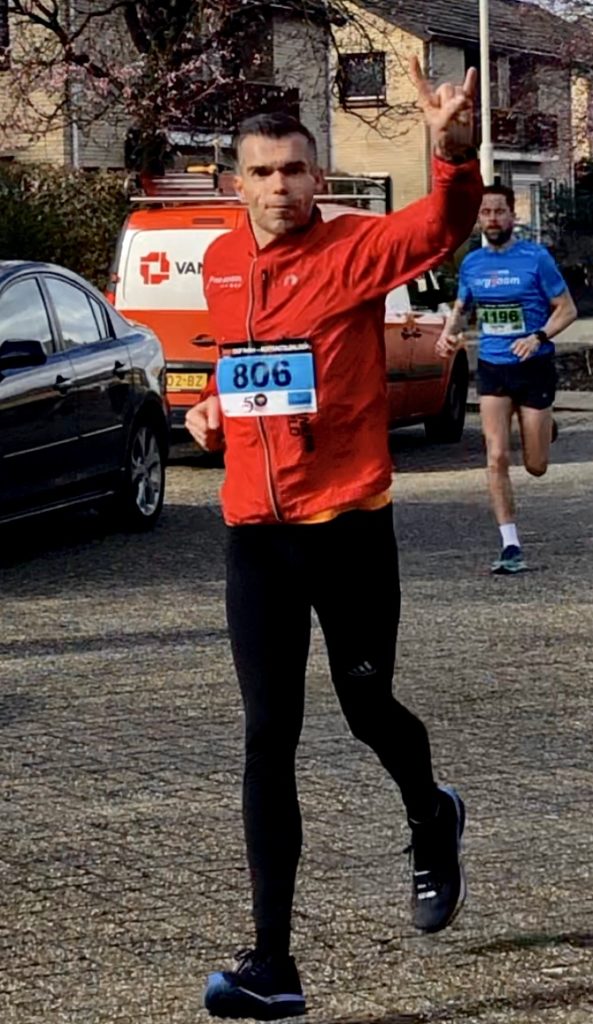 A sweet ending to the week!
Coming up Next Week
The Plan
Monday – pilates
Tuesday – finally my team dinner; with a little determination I'll do RPM in the AM
Wednesday – Run 30 minutes easy
Thursday – I don't have massage clients at the moment; if no clients then spinning at the gym with Vincent IF he's no longer ill.
Friday – 10 mins easy, (5x1k at target 10k race pace with 2 mins walk/jog recovery) 10 mins easy
Saturday – parkrun, just not sure of location yet
Sunday – Run 80 min (approx 12KM)
I think this week also will be a bit flexible again based on weather (because it's been raining and there are no treadmills at the moment at the gym) and it's also our wedding anniversary on Friday. So who knows what we'll do to celebrate!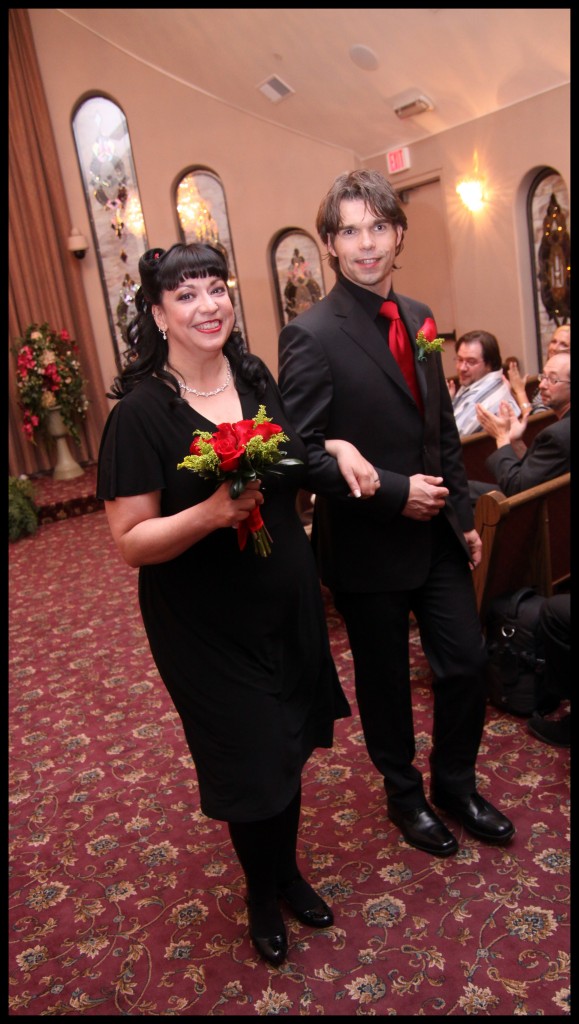 That's a wrap!
How was your week? Did you spontaneously decide to run a race this week? Has your weather been a nightmare for outside workouts? How do you feel about people who do NOT wipe down machines at the gym?