Pretty much the same, right?
I don't mean that in a negative or positive way, just neutral. So for some positivity, let's just go to the Weekly Run Down! Because I can tell you that reconnecting with blogger friends (and in-person friends) really makes things feel positive! That's kind of what this week was about!
Deborah and Kim are the amazing hosts for the Weekly Run Down! Feel free to join in as well to wrap up your week in fitness!
WEEK 31
Plan vs. Actual
Monday – 3.25KM walk, GLI gym 1 hr intake – no workout (appt w/different PT), 3.5KM biking
Tuesday – 3KM walk (office day) to and from train station
Wednesday – 3KM walk, W6R1 run, 6KM, GLI 1 hour, gym 55 min
Thursday – 2.22KM walk, gym
Friday – 2.75KM walk, W6R2 run , gym 55 min
Saturday – 2.5KM walk, parkrun in Alkmaar 5KM, 17/17 Dutch parkruns done!
Sunday – 2KM walk, long run W6R3, 1.4KM w/u walk, 10KM run (!!!)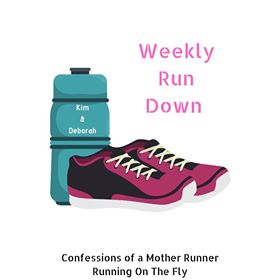 Hooray for the 2nd week of the New Year!
I didn't actually make an official plan for the week, but it's something I would like to do in the very near future. Let's do this step by step though.
It was another extremely busy week at work; I had hoped it would be calmer but no dice. So I walked a lot.
Monday – Walk 6KM
Normally I would have gone for a walk during lunch but I specifically wanted to go today after work so I could not only get my 10K steps in but also pick up a cake for Ron's birthday. I could have made a cake myself, but I really want to support the local businesses that are suffering the most due to the pandemic. AND… I wanted to surprise Ron a bit since we could hardly celebrate it.
Tuesday After work walk 6.5KM
Ron's Birthday! I brought the cake over to a neighbor's house so that he could in turn drop it off early in the AM — the first surprise for Ron! And he loved the cake (it was delicious)!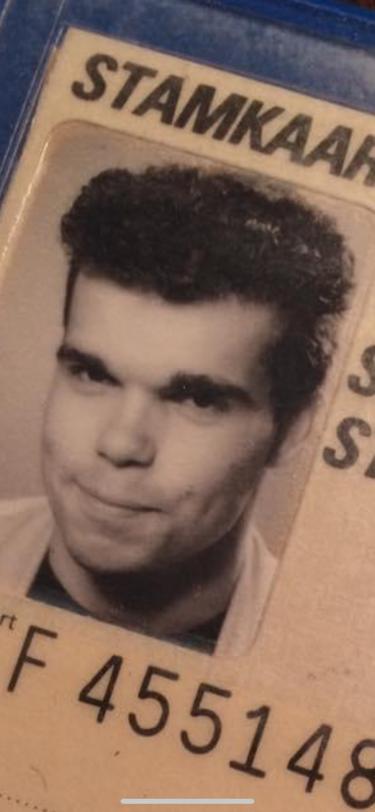 I also had asked Wendy and Vincent to drop by, so at least he would have a couple of visitors for his birthday (we are allowed 2 people in our house with the lockdown). But of course The Boy had asked Ron if he could also come over and I couldn't say no because then he would have known something was up. Luckily all three only overlapped for about 20 minutes and we all sat distanced from each other. Super low-key birthday, but what can you do?

Wednesday – Lunch Walk 4.3KM, After work on TM 2.2KM
I had been talking about doing Bodypump and today was the day but unfortunately I fell down the stairs (already! ugh!!) on Tuesday and mostly bent the toe that doesn't usually bend on the left foot and smashed the heel of my right foot. Nothing broken, only hurt like a mofo, But yeah, no bodypump, just yet.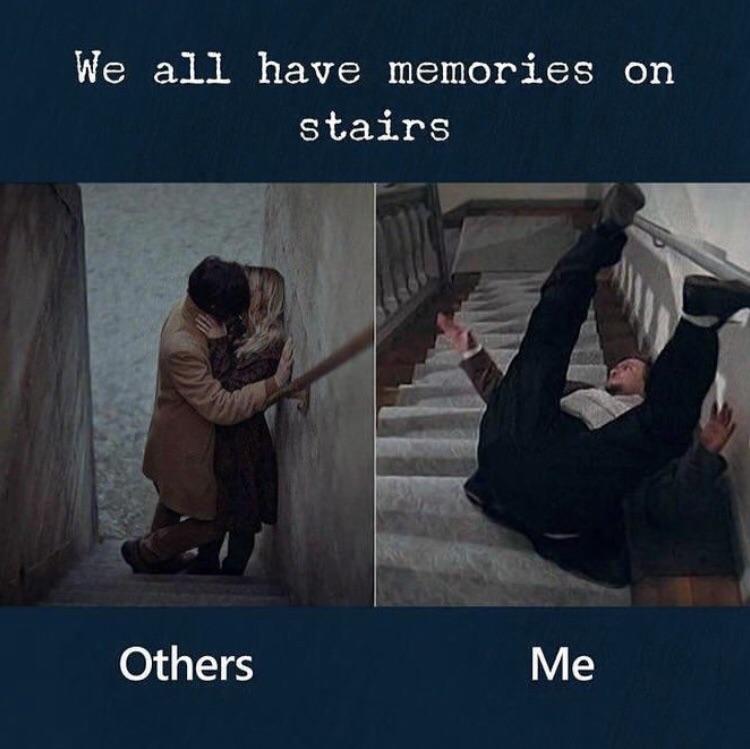 Thursday – Walk 7KM
The last of the stress days at work. Finally light at the end of the tunnel. Today I also had a date with my dear friend Gerrit. We haven't seen each other for a while (he came over once with his husband when we first moved in, but that was the first time we'd really seen each other since Feb last year).
We met up in the park after work and had such a great chat and walk. On the last bit of the walk when I was heading home alone I had the feeling I was getting a blister (because sore toes from falling down the stairs wasn't enough LOL!). Sure enough when I got home and checked, big fat blister on my pinky toe! I noticed I was wearing my L/R socks on the wrong feet as well. Do you think that really makes a difference?? I figured it was just marketing! Ha!
Friday – Bodypump Remix 40min, Walk 5.5KM
Finally my foot felt good enough to do Bodypump!! And, late last week Deborah had mentioned what kind of workout shoes she used, which reminded me in a roundabout way that I'd meant to buy indoor workout shoes ages ago, I ordered them last weekend and they were ready and waiting for me to use.
Happy to report bodypump didn't kill me and I actually enjoyed it! I will have to modify a few things still but all in all it was like reuniting with an old friend!
Sadly my sporty room is not as big as we had originally thought (though we had the measurements and worked it out several times on how much room we needed for the bike and treadmill), so I still had to do it in the living room. Right now that's fine; I used the couch for modified pushups, but eventually I'll need to figure out how I'll do the full workout in the space I have.
Around 4pm I also headed out to meet up with my friend Marie-Jose; another friend I hadn't seen in absolutely forever! We actually now only live 250 meters away from each other so we plan to meet up more regularly! Obviously still being careful and following the rules. I wanted to hug her (and Gerrit, Thursday) so badly! I miss hugging.
Saturday – Run 5.5KM, walk 2.2KM, spin bike 40min/12/5KM
Triple Treat! Of course first up was notparkrun and my first run of the week (thanks to the Stairs Incident) and the first run of Week 7 of the rehab program. 2 x 15 min with 1 min walking in between. With the warmup and cooling down, I ran a total of 5.5KM. Then I went and took care of an errand, so set my watch on to "walk", picked up some food items and then finally arrived back home a few KM's later.
After doing a few things in the house (of course, we are still busy with painting and constructing…) I then jumped on the spin bike for a virtual biking session with a lovely bunch of blogger friends. Icing on the cake!
Sunday – Walk 6KM
It snowed Saturday night! I expected to walk in a glorious winter wonderland but unfortunately it all melted by the morning. And… the DOMS from Bodypump was in full force and the toes weren't fully cooperating on the left foot, so the "long walk" was a normal 10K steps walk of 6KM. It was a nice walk but my feet were sore and the quads had had enough.
After I got home I used my roll recovery on my quads (ouch) and eventually did a couple more small jobs in the house.
Stats:
Walking 39.7KM
Running 5.5K
Bodypump 1 x 40 min
Spin bike 1 x 40 min 12.5km
Total steps: 80.646 (avg 11.520 per day)
Coming up Next Week
My idea for next week is something like this:
Walking +/- 30KM
Running 2x (Week 7 Run 2 and Week 8 Run 1)
Bodypump 1 or 2 times
A workout that Marcia posted yesterday on YouTube
And of course the idea is to hit my 10K steps per day with all that walking and running
Oh and I signed up for a 10K Valentines Run with NNRuningDay – eep!!!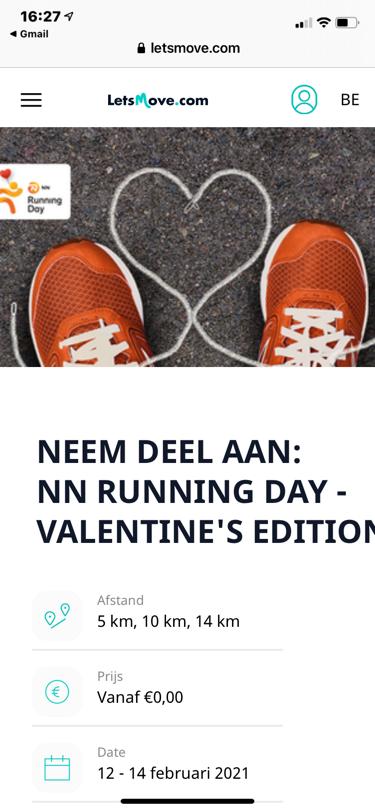 How was your week? Do you feel happy with your achievements? Do you have snow? Do you make a weekly plan for workouts? What about any virtual races coming up?