I imagine some of you are suprised to "hear" from me again in this capacity, but I feel like with the decisions I've made lately, I want to not only be accountable, but also show my intent! And joining the weekly run down is such a good way to do that, also get involved again more with others, and give and receive support!
So here I am!
So what are the decisions? Well I basically mentioned here in the Fit Five Friday – TLDR: I'm going to build up again to run a Half Marathon in October.
I'll make this short and sweet – here's my Weekly Run Down
Deborah and Kim are the amazing hosts for the Weekly Run Down! Feel free to join in as well to wrap up your week in fitness!
WEEK 31
Plan vs. Actual
Monday – 3.25KM walk, GLI gym 1 hr intake – no workout (appt w/different PT), 3.5KM biking
Tuesday – 3KM walk (office day) to and from train station
Wednesday – 3KM walk, W6R1 run, 6KM, GLI 1 hour, gym 55 min
Thursday – 2.22KM walk, gym
Friday – 2.75KM walk, W6R2 run , gym 55 min
Saturday – 2.5KM walk, parkrun in Alkmaar 5KM, 17/17 Dutch parkruns done!
Sunday – 2KM walk, long run W6R3, 1.4KM w/u walk, 10KM run (!!!)
WEEK 16/2023
Monday – RPM 86, 3.5KM walk
Tuesday – 2.4 KM walk
Wednesday – 5KM run, 1KM walk
Thursday – 3KM walk
Friday – 5 KM run, 1KM walk
Saturday – 4.4KM walk
Sunday – 5KM run, 4.5KM walk
Some of you may not know I have a new job, which means a couple of things: I arranged a 1 hour lunch break Mondays and Fridays, as normally we only have 30 min, but that means I have to start work a half hour early as well.
I now work 4 days, 9 hours a day and my new day off is Wednesday. I had Fridays off for so long, it's been quite interesting how difficult it's been to switch! Also I have to go into the office at least 1 time a week, when I first started it was 2 times, now it's Tuesdays. So basically Tuesday will never be anything more than just a walk-at-lunch day, because I have to travel to Amsterdam (I'm on the 6:30am train to be at work by 7:45am).
The last couple of weeks have been great as I now can exercise again during lunch! it's making a huge difference!
Oh yeah and parkrun is still going strong! We just had event #81 on Saturday. The last time I participated in the WRD it was our first event!!!!
Highlight of the week
I'd say definitely today, Sunday! I changed my run intervals to 500m/100m after several weeks of 3min/1min and finally getting under 41 minutes on Wednesday. On Friday it was again over 41 minutes, but the difference of course was our hill in Sonsbeek park. Today we went out to my favourite running place in town, Meinerswijk. It's a mostly flat 5KM round. I shaved 33 seconds off my Wednesday time. Definitely pushed it at the end but felt like I had it in me! I'm really feeling good about running again – it was pretty hard in the beginning and I really felt like maybe I should have just thrown in the towel.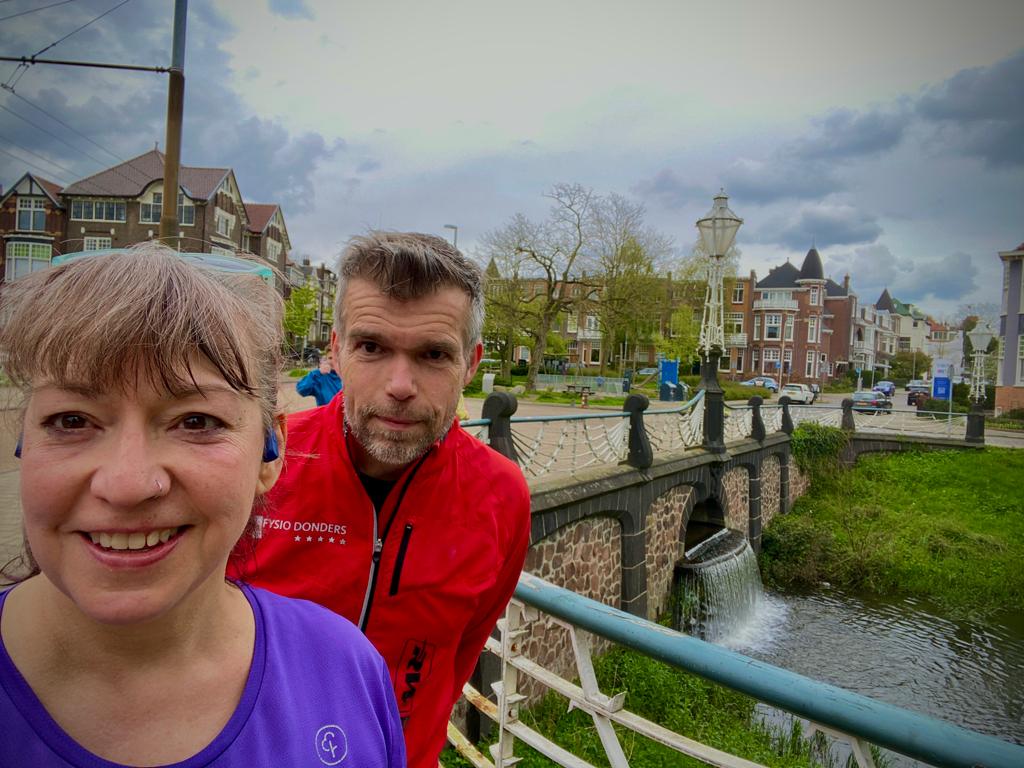 Coming up Next Week
I will continue my 1km min per day walk streak (today is Day 113) in any case.
Monday – RPM, walk
Tuesday – lunch walk
Wednesday – intake new gym, run + walk
Thursday – King's Day (big street party, likely only walking)
Friday – lunch run
Saturday – parkrun (participating)
Sunday – depends on weather and whether I have a program ready at the gym
That's a wrap!
How was your week? Did you see Sifan Hassan win the London Marathon?? We were going out of our minds here!!! (When she is in the Netherlands, she lives here in Arnhem)