First, a heartfelt THANK YOU to all of you supporting and expressing condolences for Charlie. We are OK, just missing him and trying to get used to the idea of him being gone.
Second; this week: Why is it so hard to have a routine? I've been trying now for months and months and there always seems to be something. So this week I haven't run, not even once, but I had to make that decision based on my energy and unfortunately also my pain levels.
I am not young anymore, friends. This week, the biggest change in plans was for Thursday; Ron was feeling some awful fan FOMO and not happy about the fact that we hadn't bought tickets to the Depeche Mode show in Amsterdam (they actually played two nights, but he was focused on the Thursday). Eventually he secured tickets so choices had to be made about the bike ride (didn't happen), going to the gym (did) and/or having a run (didn't happen) before going to Amsterdam.
All I can say is, the level of pain in my knees and feet, standing at a concert for hours is insane. Does anyone else have this? Why is is SO bad?
Am I glad we went? Of course. Even though Dutch people are the tallest people in the world who seem to be attracted to standing RIGHT in front of me. I couldn't see a thing LOL. Next shows are in the "golden circle"; up front and a different experience. I'll be able to see but will probably still be in pain.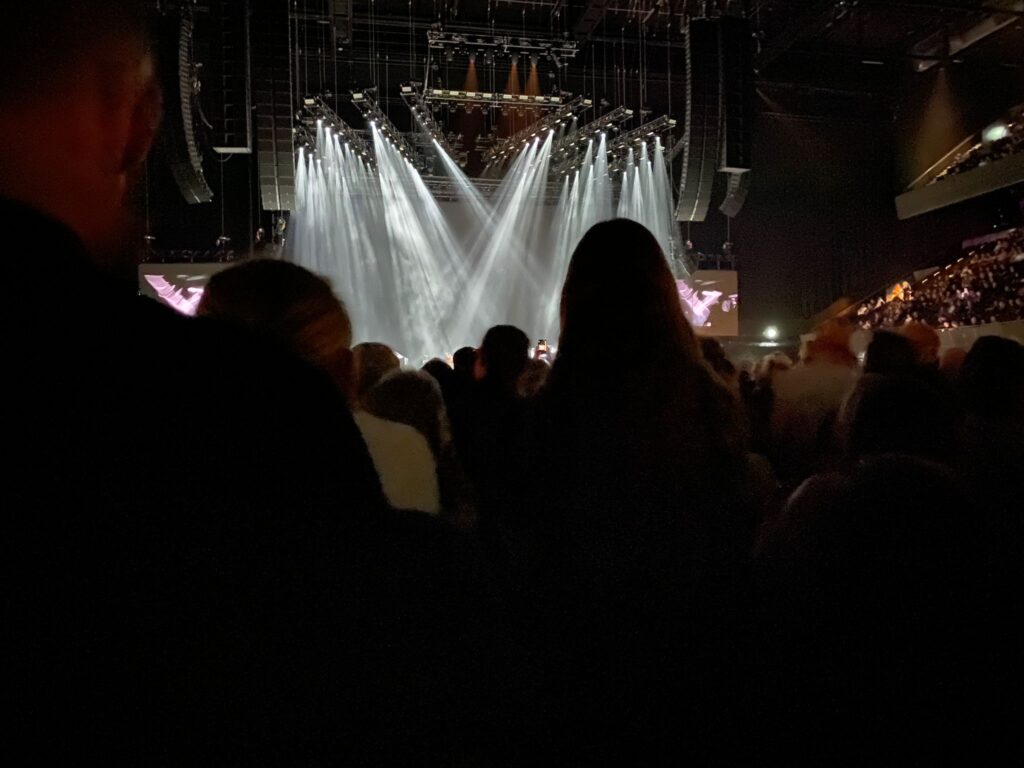 Anyway. Now you know. And he we go on the WRD: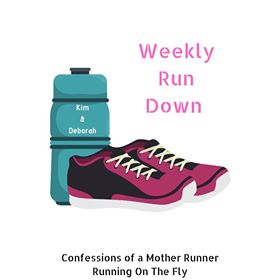 Deborah and Kim are the amazing hosts for the Weekly Run Down! Feel free to join in as well to wrap up your week in fitness!
WEEK 31
Plan vs. Actual
Monday – 3.25KM walk, GLI gym 1 hr intake – no workout (appt w/different PT), 3.5KM biking
Tuesday – 3KM walk (office day) to and from train station
Wednesday – 3KM walk, W6R1 run, 6KM, GLI 1 hour, gym 55 min
Thursday – 2.22KM walk, gym
Friday – 2.75KM walk, W6R2 run , gym 55 min
Saturday – 2.5KM walk, parkrun in Alkmaar 5KM, 17/17 Dutch parkruns done!
Sunday – 2KM walk, long run W6R3, 1.4KM w/u walk, 10KM run (!!!)
WEEK 20/2023
Plan vs Actual
Monday – RPM, 1.4KM walk, gym
Tuesday – DAY OFF, 3.8KM walk + gym: 40 min strength + 30 min cardio
Wednesday – run at lunch, then gym 3 KM walk
Thursday – HOLIDAY in NL – possible bike ride gym: 40 min strength, 2.6KM walk
Friday – run at lunch 1.43KM walk
Saturday – 5KM walk + possible gym
Sunday – run, walk, bike? not sure yet. The walk will happen, forgot I was going to a tattoo convention today
I think, mostly I am exhausted from last week, dealing with the stress and grief of losing Charlie, work is busy and stressful because people are on holiday and then not getting enough sleep from Thursday onwards just doesn't help.
Of course I also then had way too much going on in a few days time; the concert, then an English pub quiz that I helped organise for international people living in Arnhem (Friday night), Saturday morning early up for parkrun (was Run Director so no participating for me) and Sunday morning up early to meet my friend Heather in Eindhoven for a tattoo convention. Feast or famine on the social front, I tell ya.
COMING UP NEXT WEEK
Obviously I will continue my walk streak of min 1KM per day.
Monday – walk, gym
Tuesday – DAY OFF- RUN/walk
Wednesday – walk, gym
Thursday – walk, run after work
Friday – walk
Saturday – walk, gym (volunteering at parkrun)
Sunday – walk and if the weather is good, BIKE
Looking at my agenda for next week I see that I have several things going on again… but I'm going to try to manage my energy level appropriately.
Also, I REALLY want to get to the gym 3 x a week; I have made it now 2 weeks, 2 times, but I will make it happen next week.
That's a wrap!
How was your week? do you overplay and then wonder why you do it, only to see that you've done it for the next week as well? Asking for a friend LOL!
If you have 3 minutes, a participant made a short video at parkrun last week and I'd love for you to watch. It gives a great impression of our event.