I'M JOINING WENDY AND HOLLY THIS WEEK FOR THE WEEKLY WRAP! JOIN IN WITH YOUR FITNESS RELATED POST TO GET AND RECEIVE SUPPORT FROM OTHER SUPER COOL AND FABULOUS BLOGGERS.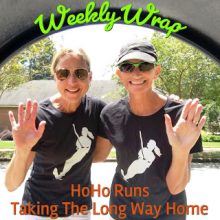 I have the feeling my post was too long last week.  This week it is shorter.  I wouldn't describe this as a super-exciting week for sure.  Just mostly ordinary.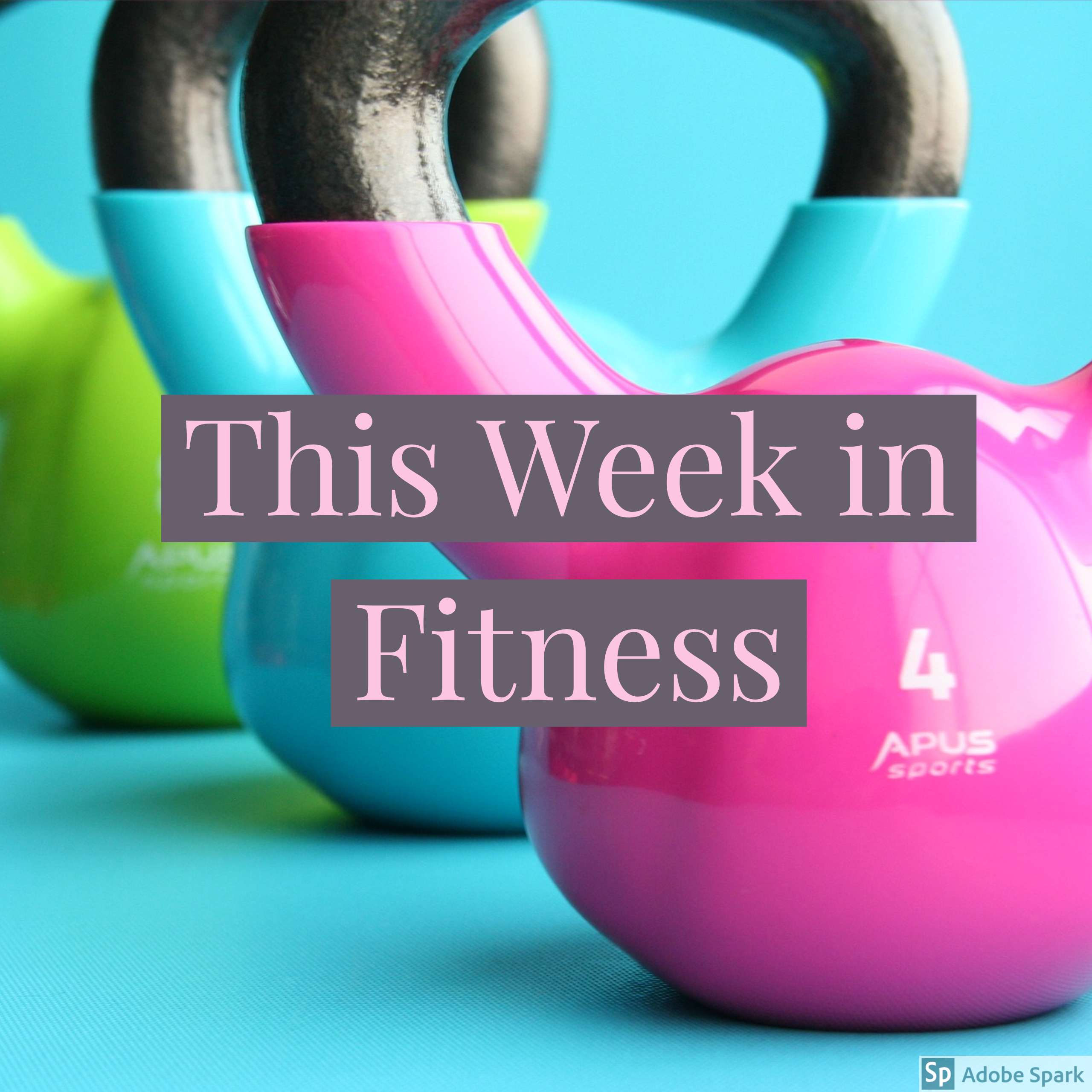 Week 7 Fitness
Monday – REST
Tuesday – walk at lunch, help at Runiversity with the CooperTest
Wednesday – Pilates
Thursday – BodyPump
Friday –  11,5KM Biking, Runiversity training (11KM)
Saturday – RPM
Sunday – Training 5 x 500 m (200 m recovery) (6.5KM)
After the lonnnnnnnnnnng day in Schoorl/ Alkmaar Sunday we were all about the REST day on Monday.  Work was busy but for the rest,  nothing too exciting.  Caught up on some social media.  Still went to bed too late.
Tuesday at work was busy BUT I was able to get out for a walk (to pick up some bread at the bakery in town).  On Tuesday evening we were doing the Cooper Test at Runiversity.  I didn't feel like doing it (because it would be the measurement now and then I just have to start over again in May/ June.  I'd rather do it when I start training for Chicago) but my trainer needed an assistant to help with tallying up the rounds for the other participants.  Happy to oblige.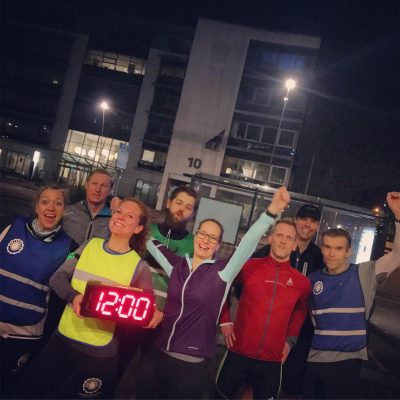 Wednesday was yet another busy day at work.  I got home a little later than planned, ate something, changed and went to Pilates.  I'm still not quite sure how to "get" pilates but I'm sticking it out for the full cycle (until the end of June).
Thursday – last busy day at work.  I'm toast, but the show must go on.  Valentine's Day BodyPump for the win.  Ron went running from the gym on the advise of his physio (he had dry needling that morning).   After BodyPump we took Vincent home and then stayed for a bit for a chat with him and Wendy.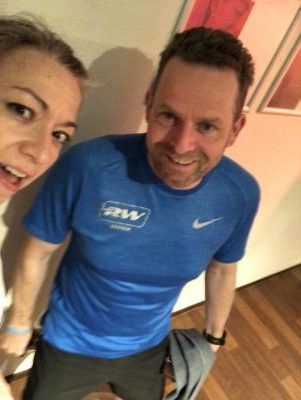 Friday I went and picked up my new bike.  Maybe you read about that here? I did end up biking about 11.5KM (about 7.5 on the new bike).  I didn't do much else during the day but just chill out.  Runiversity training was of course at 7pm but neither Ron nor I were feeling it.  Don't worry, we went anyway!  And it was a good training!  Warm-up, 6 x 1000's with 400 m recovery in between.   Almost 11KM running.
Saturday was RPM day again!  Finally the 3 of us were all able to go together.   At least this release is becoming "easier"  – haha!  As in, when we started it was hard and seemed to go on forever.  Now I can actually keep going all through the hard or speedy parts and it seems like the session is over before we know it!   The rest of the day I chilled, ate, did my nails and nearly fell asleep on the couch.  We had plans with friends in the early evening, so at about 3:30 in the afternoon we went into town.  It was Burgers & Beers night!  There's a burger place here in Arnhem that won "Best Burger in the Netherlands"  now for the 3rd year so we wanted to try out the newest winning burger.  Afterwards we went to a huge beer pub in town for a(nother) beverage.   Luckily we went out early and are getting older so 10pm came around and no one felt bad about wanting to go home!   Happy that the few beers I had did not disturb my sleep.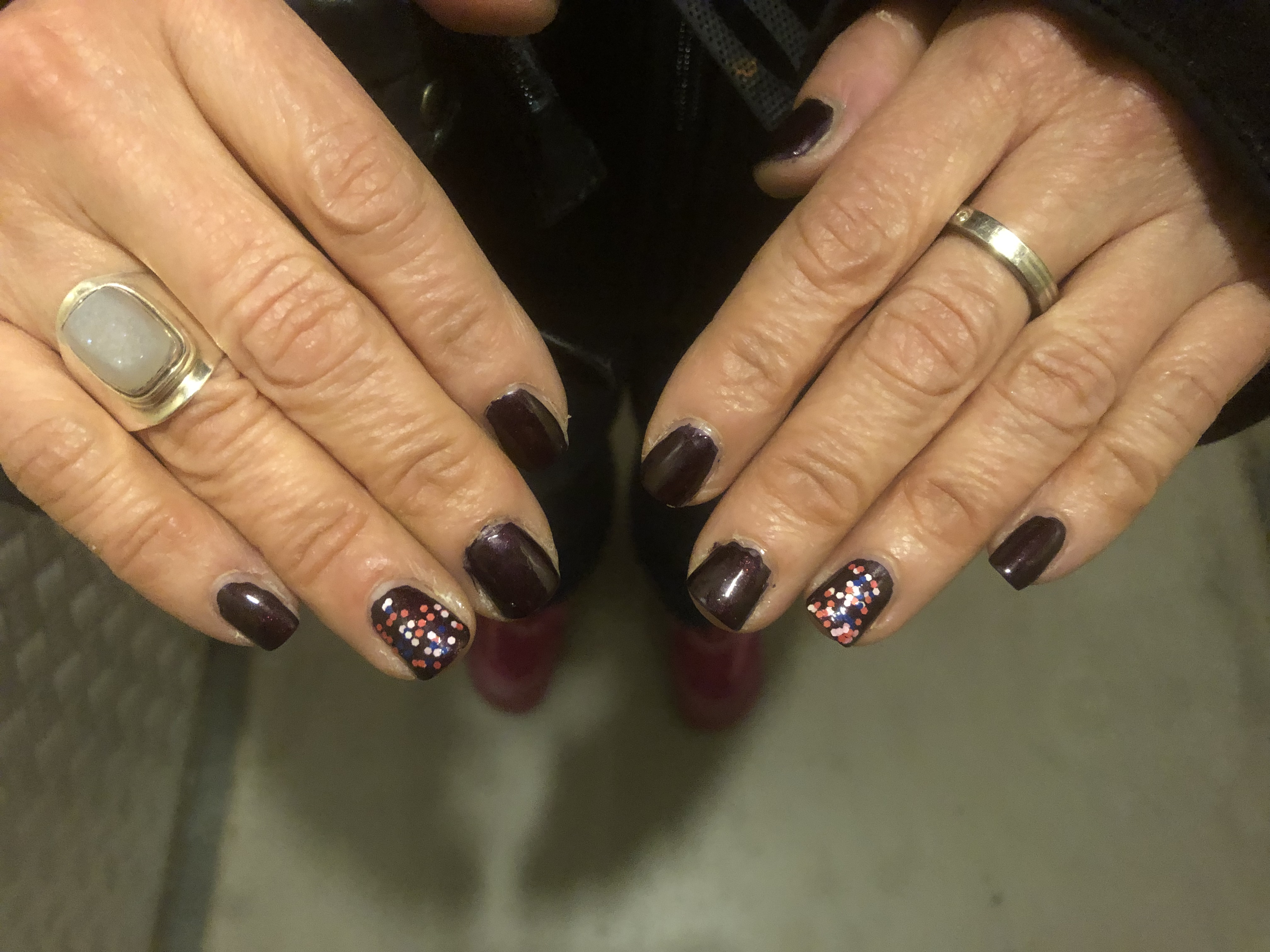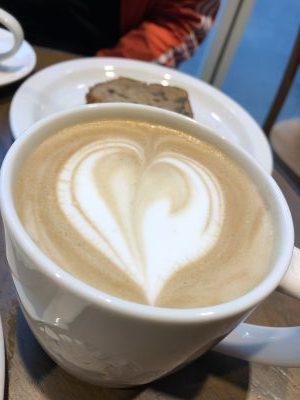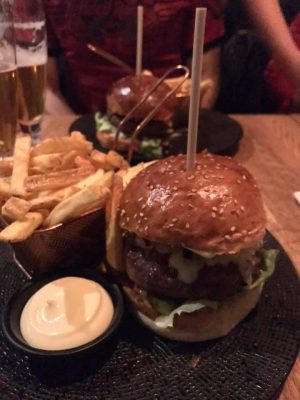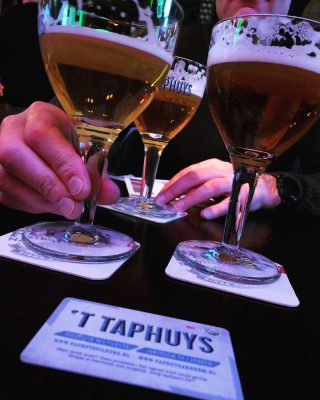 Sunday Ron had a longer run than I did so he left the house earlier than I did (plus my friend Alexandra had dropped by in the morning) but then we literally ran into each other on the dike.  I thought it was so cute – he knew I was going to do my intervals there (since it's close by and easy)  so he came around there to finish up his run.  The intervals went well, but I can tell you my stomach wasn't super happy with the extra alcohol I had Saturday night.  I'm kind of a One Beer Woman these days and I ended up having five!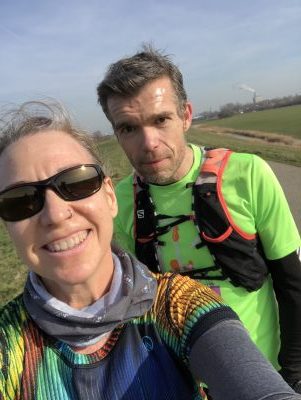 This week started out really slow and I was feeling a bit "meh" but ended on a higher note. The weather is actually getting better (very spring like!), I've got a  new bike to ride and the latest news… my surgery date has been pushed up to March 25th!  There's more of a possibility that I can run the 5K at Liverpool, but obviously I need to wait to see how it goes and how recovery progresses.  And I also won't do anything without clearance from my orthopaedic surgeon!
How was your week?  Have you ever done a Cooper Test?  Is your weather improving finally?  Did you run any races this weekend?