Today was the day I said goodbye to Betty.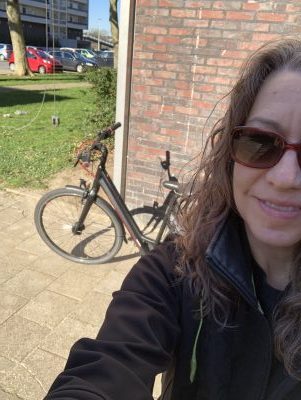 Betty and I were not together for very long.  About 21 months.   Together we've ridden at least 4,000 KM in that time and that's not even including all of my daily commute rides to work ( 4KM per day).  When I say that I ride my bike a lot, I really mean it!  My bike is much more important to me than the car and if I CAN bike somewhere I'd rather do that than drive.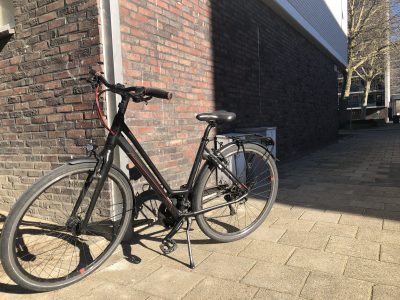 If you remember, last summer someone tried to steal Betty (and managed to steal Ron's wheels) and scratched up her frame pretty badly in addition to completely destroying the lock.  I had insurance so I put in a claim after getting a proper assessment of the damage and a cost estimation of repair or replacement.  It was determined that I could get a new frame and I received compensation from my insurance company.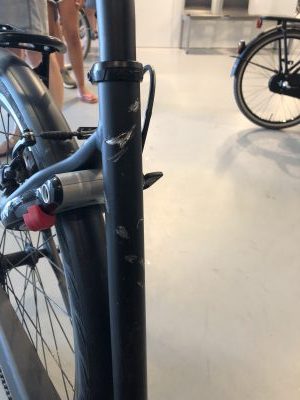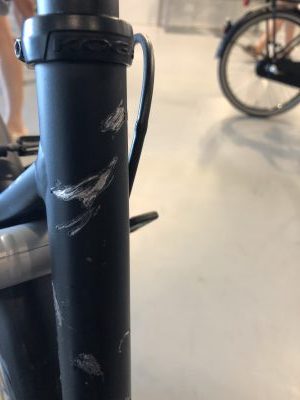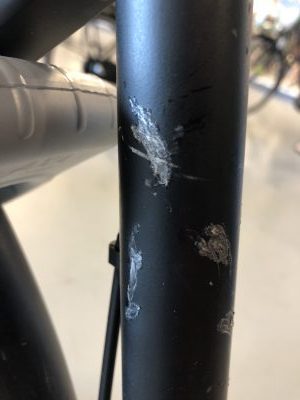 After a while thought I started thinking, why just get a new frame?  All the parts will be used. I'd have to get new tires sooner or later, maybe replace the crank wheel, or the brakes or who knows?  It started to make more sense to just get a new bike.  The money I received was almost enough.
So Ron bought his new bike (a Merida) at a shop not too far from us and it was then that I started talking to the owner about possibly getting a new Koga for me by way of my insurance payment and trading in the "old" bike.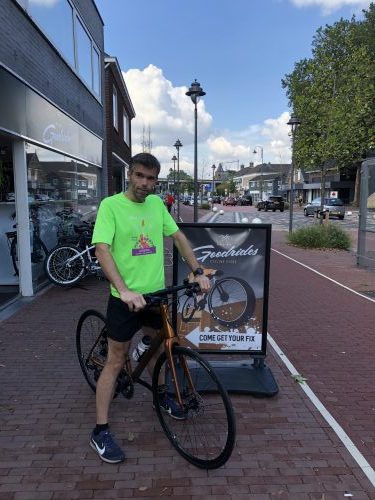 After waiting several months (like, six!)  my bike had finally arrived from the factory in Germany.  I picked her up today!  It's almost the same, only the 2019 version.   Insurance money + trade-in covered everything.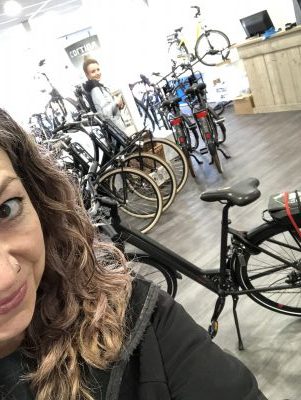 I've decided to call her Kolette.  I hope we have a much longer relationship with each other!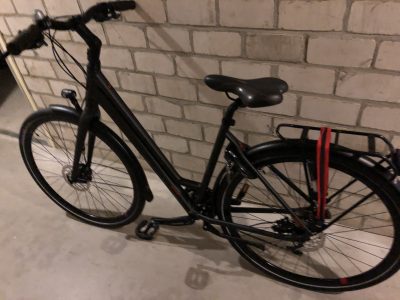 Do you have a bike?  What kind do you have? Do you wish you could bike more often than you do?  If you don't have a bicycle, when was the last time you rode?
I'm linking up with Meranda and Lacey over at Fairytales and Fitness!  Check out the blogs linked up there and join in the fun!