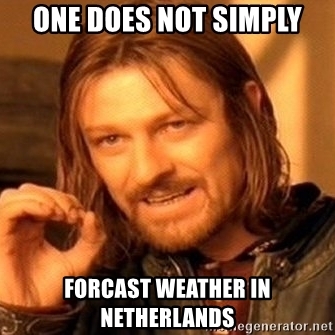 So yeah. What about that nice spring weather we had a couple of weeks ago? That was a fluke. Or maybe I'm just remembering the season incorrectly. We are in full-on psycho weather mode here in The Netherlands. Several times this week I either had to beat the weather or do a pretty intensive resistance training outside walking in the wind. Welcome to springtime! It is what it is and we walk or run anyway…
Also, if you don't have this song in your head right now are you even Gen X?
Weekly Run Down Time!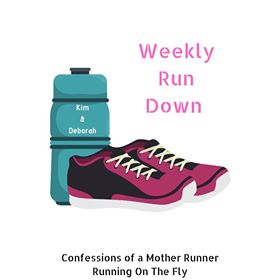 Deborah and Kim are the amazing hosts for the Weekly Run Down! Feel free to join in as well to wrap up your week in fitness!
WEEK 31
Plan vs. Actual
Monday – 3.25KM walk, GLI gym 1 hr intake – no workout (appt w/different PT), 3.5KM biking
Tuesday – 3KM walk (office day) to and from train station
Wednesday – 3KM walk, W6R1 run, 6KM, GLI 1 hour, gym 55 min
Thursday – 2.22KM walk, gym
Friday – 2.75KM walk, W6R2 run , gym 55 min
Saturday – 2.5KM walk, parkrun in Alkmaar 5KM, 17/17 Dutch parkruns done!
Sunday – 2KM walk, long run W6R3, 1.4KM w/u walk, 10KM run (!!!)
Week 10 = week of pi
Monday – AM walk 3.14KM, Bodystep 30 min (LMOD)Strength Training – lower body 40 min
Tuesday – AM walk 3.14KM, RPM 87, mobility training 25 min
Wednesday – 5.50KM run (3.14 miles + a bit ha!)
Thursday – Lunch walk 4KM, Strength Training – upper body 30 min
Friday – AM walk 4KM, 10 min yoga stretch
Saturday – 5KM notparkrun (officially 5.05km/3/14 miles + 1.4 warmup + cool down), Lunch/Afternoon walk 5KM
Sunday – 6.2KM walk, maybe RPM later
Running
This week we were back on our Wednesday schedule for running. Since I wanted to go a tiny bit further, we ran the perimeter of the park (which is about 1 kilometer +/- of steep uphill) for 3.5 KM and then 2KM inside the park (but the opposite way of the parkrun route for some variety). I was quite proud of myself for running all the way through, even up that d*#m hill.
Saturday we were off at notparkrun again. The weather forecast said rain alllllll day and sure enough when we woke up at 7am the rain was hitting up against the bedroom windows – not a particularly motivating sound!
(not)parkrun, before covid, happens no matter the weather, so our distanced meet-up with Micheál, Jana and Jeho was on, regardless. At 8am it stopped raining and at 8:30 when we started the sun came out! By the time we were done and headed home the clouds started covering the sun again. A Lucky Sunny Run! And… another 32 seconds off last weeks time. Not sure it will continue like this but it's fun to see the progression still!
Walking
Since it's the #weekofpi (Kim's birthday week!) My goal was to walk a minimum of 3.14KM each day and I managed that! I even had 3 morning walks. Friday morning wasn't super early but Monday and Tuesday both before work.
Sunday I was again constantly looking at the weather app and finally found a window of time where it wasn't going to be pouring down. But the sky really couldn't make up its mind.
I didn't fully go into Klarendal this week, so the Windmill is a bit further away today in this photo: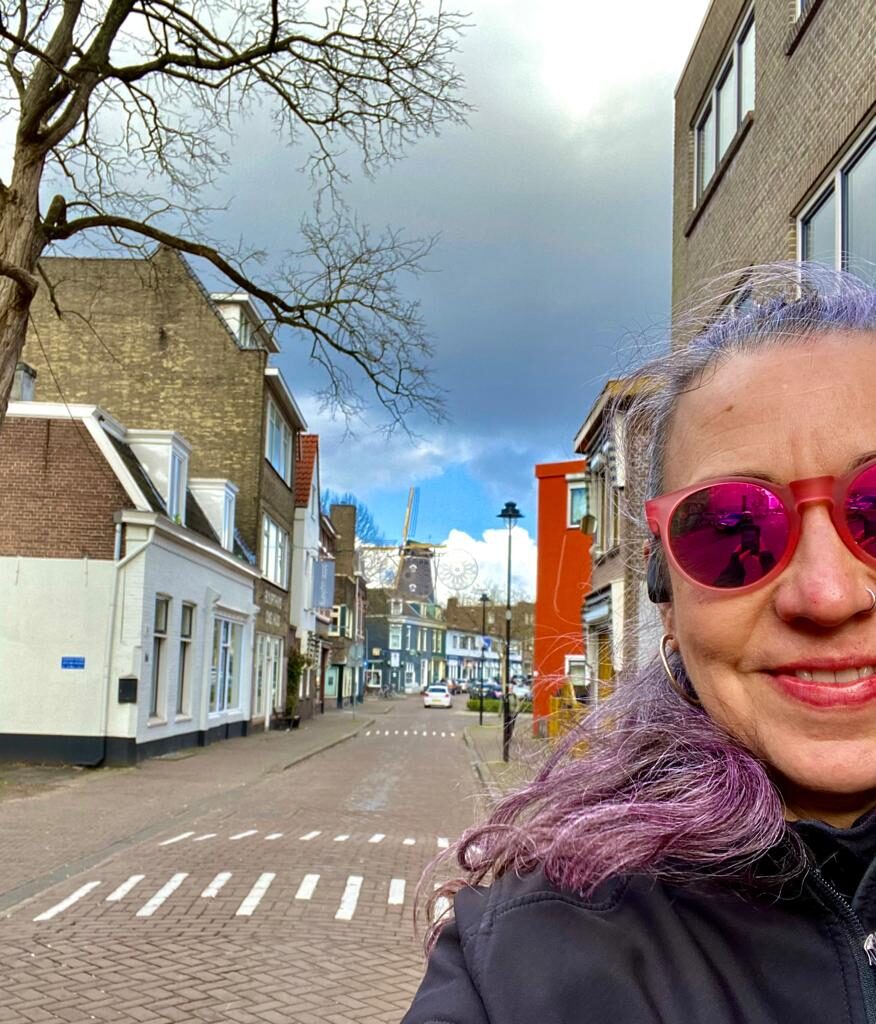 Strength and Spin
This week was again Monday lower body, Tuesday mobility, Thursday upper body. On Monday I also tried bodystep (again – the first time back in the old house) before I did the strength workout.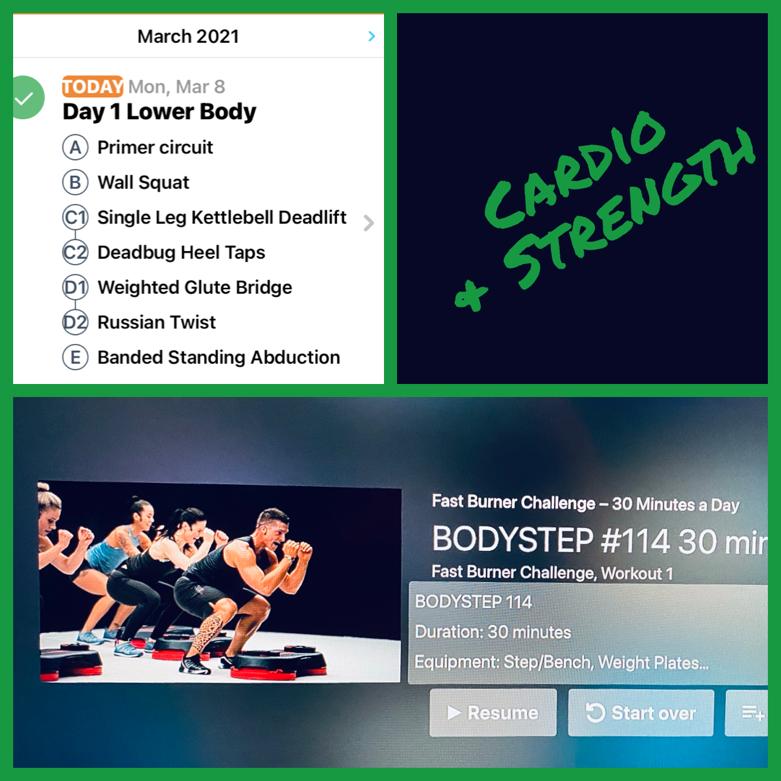 Tuesday we were back in the Team Pie Gym for an awesome RPM session while Ron got some km's done on the 'mill.
Other Stuff
Not much in home improvement this week, but we did get the base paint to start the doors. I just need to start the project now…
We also had a garden designer come and put our ideas to paper so that we can get started on that sometime soon. We'll need to call a few professionals in since we want to make quite a few changes. Another new project that hopefully will see some life in the near future.
Also? Looks like a few members of this household like not having a table in the living room at the moment.
Stats this week:
Walking: 25.5 KM
Running 11.3KM
Bodypump 0 but 2 strength and 1 bodystep
Spin bike 1 x RPM*
Total steps: 74,955 (avg: 10,707 daily)*
*at the time of publishing

That's a wrap!
How was your week? Has your weather also gone psycho? Do you have a professionally designed yard or did you do it yourself? We know minus-nothing about gardening so for us it made sense to go in this direction.