Deborah and Kim are the amazing hosts for the Weekly Run Down! Feel free to join in as well to wrap up your week in fitness!
WEEK 31
Plan vs. Actual
Monday – 3.25KM walk, GLI gym 1 hr intake – no workout (appt w/different PT), 3.5KM biking
Tuesday – 3KM walk (office day) to and from train station
Wednesday – 3KM walk, W6R1 run, 6KM, GLI 1 hour, gym 55 min
Thursday – 2.22KM walk, gym
Friday – 2.75KM walk, W6R2 run , gym 55 min
Saturday – 2.5KM walk, parkrun in Alkmaar 5KM, 17/17 Dutch parkruns done!
Sunday – 2KM walk, long run W6R3, 1.4KM w/u walk, 10KM run (!!!)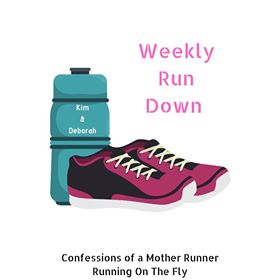 Summer is truly here, the temperatures are higher, the rain is a bit less and we've officially had the longest day on Thursday! The heat is supposed to increase as well in the next week … good thing I've started my summer holiday so I can wear as little clothes as possible around the house and outside! Work clothing can be challenging for me during a fairly hot Dutch Summer – either I'm overdressed and the a/c doesn't work, or I'm underdressed and the a/c is on "freeze everyone to death" setting.
This Week In Fitness
Plan vs. Actual
Monday – Pilates, done!
Tuesday – RPM, done!
Wednesday – Run and maybe XC0 at the gym nothing
Thursday REST (concert in Amsterdam), did walk quite a bit + bike ride to /from station
Friday – Run, 10KM in the evening
Saturday – Gym; Cardio and Strength 1 hour each
Sunday – 10KM Run, New Release RPM, 7.5KM run/walk
Highlights
So I worked 3 days this week, not without stress or complete and utter exhaustion (not sleeping well, what's new?), by the time I was done Wednesday I was toast. It was so good to be home knowing I didn't have to get up early the next morning. Or, in fact, for the next couple of weeks I don't have to! Monday and Tuesday were "regular" work days, I went to Pilates as per plan and RPM on Tuesday with Ron and Vincent.
On Wednesday I finally managed to get outside at lunch for a little walk – it was gorgeous out! On the grounds where I work we have a little area that's filled with flowers and plants for the bees to be able pollinate and eventually give us some tasty honey. Last week was rough at work and this week was also challenging, but getting out and enjoying the surroundings really made my day. Just outside the perimeter of our area is a large pond where there are lily pads in bloom. I'm glad I took the opportunity to shake off work for 20 minutes.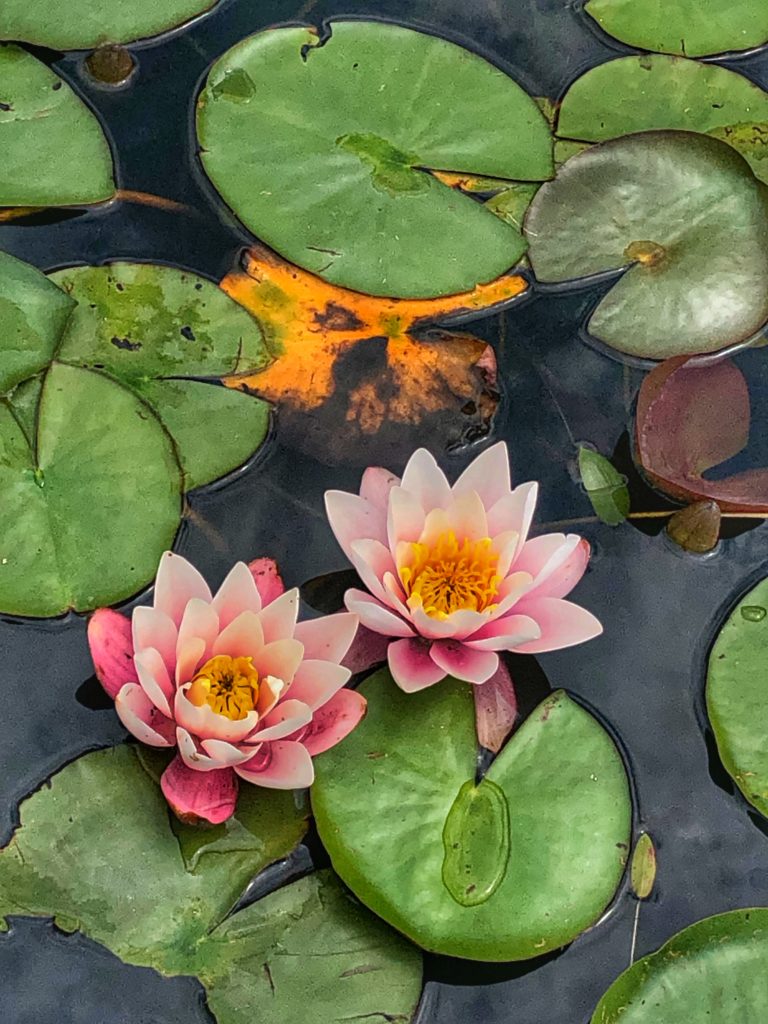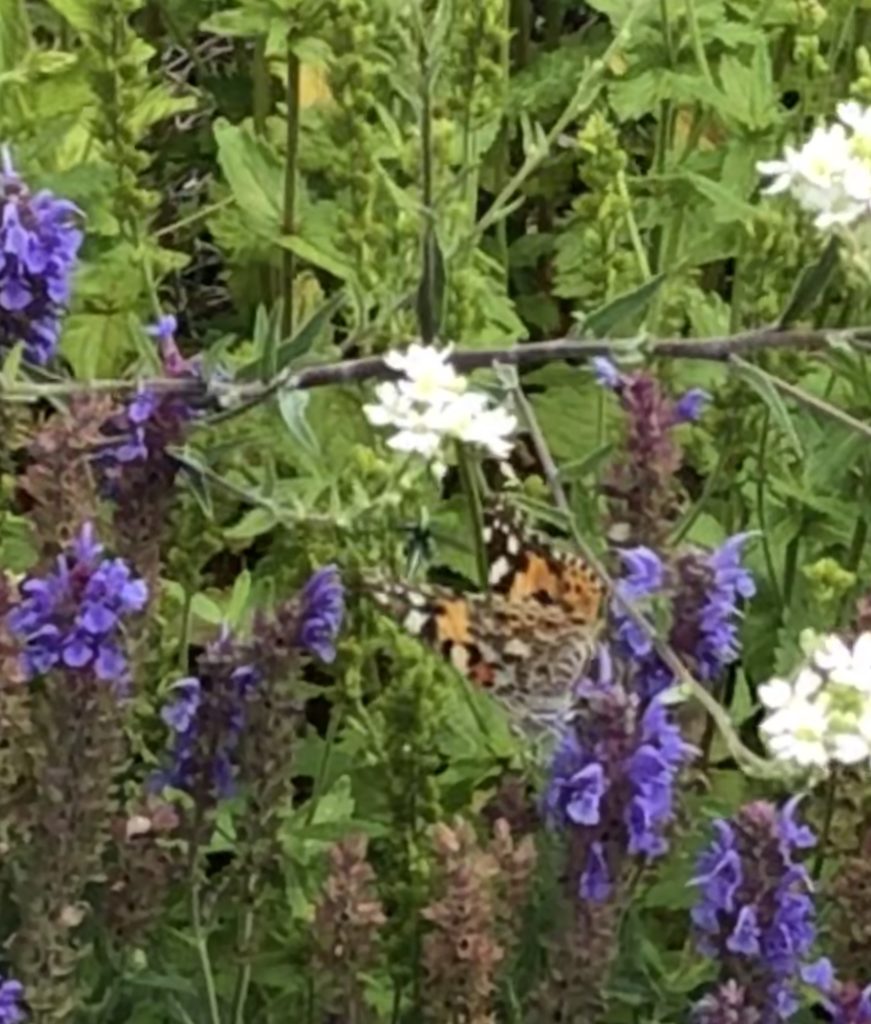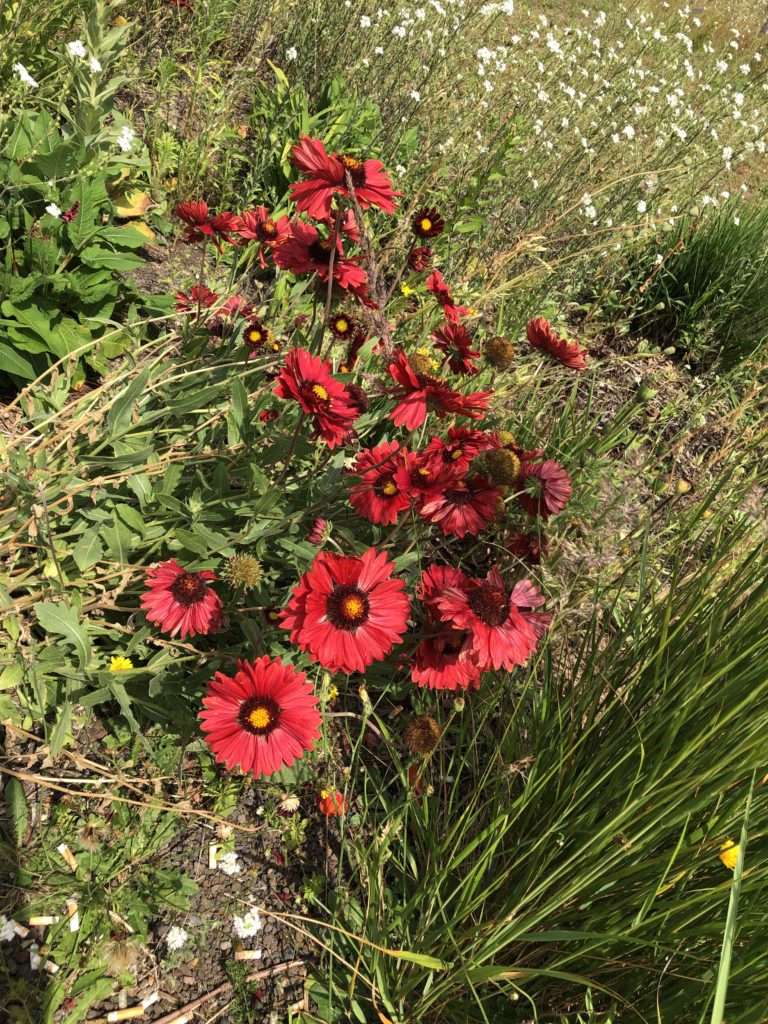 Thursday – my first vacation day – I went into Amsterdam and met up with my friend Sam; we went to see Garbage last year together in Utrecht and took the opportunity to see them again now in Amsterdam. The show was brilliant. I absolutely LOVE Shirley Manson!
I had such a great time with Samantha. We don't see each other often enough but that is the case with most of my friends.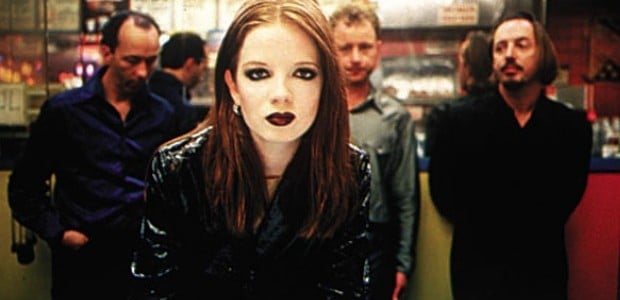 On Friday I finally went out to run in the early evening after pottering about the house a bit and doing some cleaning that needed to be done. At the last minute i decided to just run the 10KM I had planned for Sunday, in case it's either too hot Sunday or I don't manage to get the full distance. It was slightly warm but there was a nice breeze and while I didn't run 10KM in one go, I still enjoyed this run very much. I ran over the Sacharov bridge, along the dike and then up onto the John Frost bridge before heading home. On the dike I also "ran into" several cows – gotta love the city that is still a bit country!
Saturday was gym day – Ron and I went for cardio and strength and it was a lot easier than the week before. 1 hour cardio and and 1 hour strength in the bag.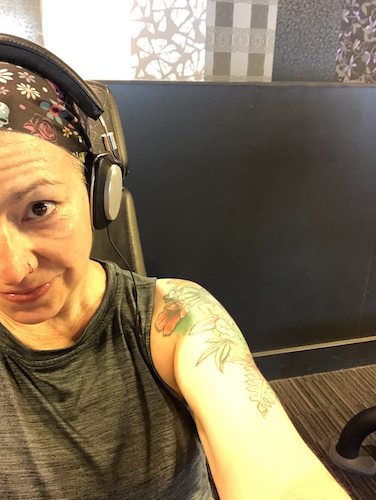 Sunday – up (too) early for the new release of RPM! It wasn't as tough as the past couple of weeks (with the mix) but I always have that feeling the first time I do a new release. Also the last couple of weeks had an extra song making the workout a little bit longer. Afterwards we came home, ate something and then eventually I decided o go ahead and try to run. Pretty hot out today, and only going to get hotter this upcoming week! Admittedly it was a run/ walk, which is fine; I have no intensions on trying to be fast this time around, only to train properly, get the KM's in my legs and complete the marathon in October.
This Week In Numbers
Biking 33 KM (almost 21 miles – all commuting)
Running 2 x total 17.5KMS
Gym RPM 2x, Cardio + Strength 1x
AM Workout nada
Steps *86,584 or around 12.3K steps average per day
Side note about my weight: again I logged everything the entire week and basically tinkered a bit until I found what I think is the right amount of calories per day (TDEE) -600 calories for weight loss and … I lost nothing. My weight is the same today as it was last Sunday. *Sigh* It's fine, it's just I'd like to see the scale move a bit downwards and it's frustrating – especially when I really am doing 100% here. (The chocolate experiment worked, I was able to ration and not go overboard or even feel like the chocolate was calling my name). So yeah. I'll keep trying.
Coming up Next Week
Monday – Yoga in the morning with Wendy, Pilates PM
Tuesday – Easy Run (40 min)
Wednesday – Intervals 600/200 4x + last SocialMile run at "our" Cafe (not sure yet if I will run)
Thursday – Cross Training (Fitness Blender @Home)
Friday – 45 min Fartlek Run
Saturday – Rest Day
Sunday – 10 -12 KM Run
Ron is off to India and I have two concerts to go to next week, on Tuesday and Thursday evening so it will be challenging. It's my FIRST official Training week for the Chicago marathon. I already switched my Saturday run to Friday because I'm picking up Ron in the morning from the airport AND we have a BBQ to go to in the afternoon and a goodbye party in the evening. Good thing I don't have to work this week…
That's a wrap!
How was your week? Is it full on summer where you are? How did you spend the longest day? Have you heard of Garbage and do you like them? What is the last concert you attended?