It was busy this week at work and the weather was not great. Seeing a pattern here? Also I feel very confused looking back at the week but now I realise it's because we were off on Monday for Easter.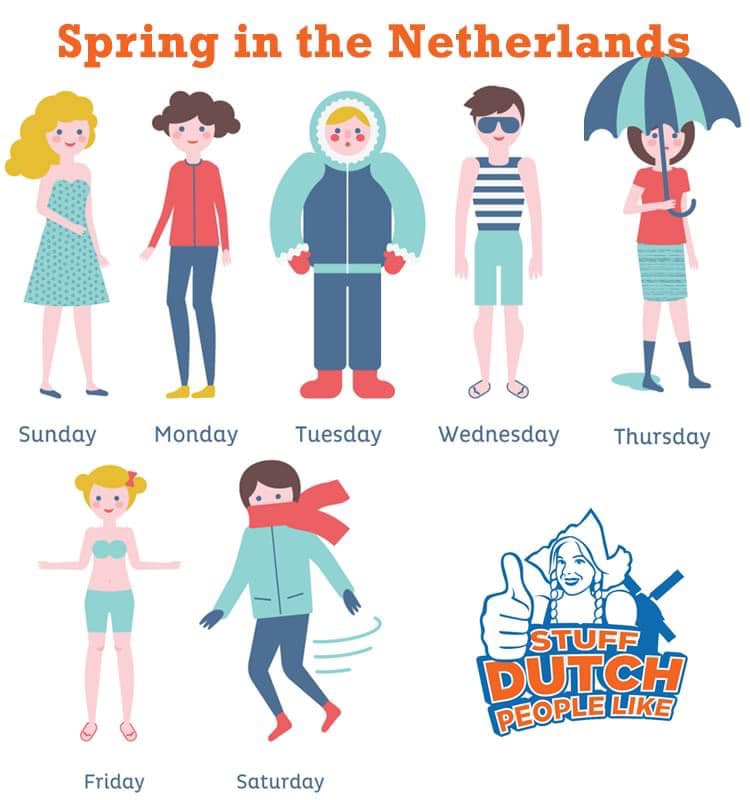 Most exciting thing this week? Ah, two things – I saw my new GP. She's nice, but she also recommends I do not stay on the HRT. So, that was upsetting. I am not going to fight this though, I need to just find positive ways to cope with menopause. Something more uplifting – my hairdresser sent me a message on Thursday evening, asking if I had anything to do the next day at 11am. I replied "no plans yet" and she replied "well you have plans now!" How nice when your hairdresser contacts YOU instead of having to do it the other way around! Hair is pink and purple again!
The Weekly Run Down – a bit off plan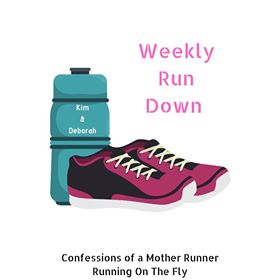 Deborah and Kim are the amazing hosts for the Weekly Run Down! Feel free to join in as well to wrap up your week in fitness!
WEEK 31
Plan vs. Actual
Monday – 3.25KM walk, GLI gym 1 hr intake – no workout (appt w/different PT), 3.5KM biking
Tuesday – 3KM walk (office day) to and from train station
Wednesday – 3KM walk, W6R1 run, 6KM, GLI 1 hour, gym 55 min
Thursday – 2.22KM walk, gym
Friday – 2.75KM walk, W6R2 run , gym 55 min
Saturday – 2.5KM walk, parkrun in Alkmaar 5KM, 17/17 Dutch parkruns done!
Sunday – 2KM walk, long run W6R3, 1.4KM w/u walk, 10KM run (!!!)
Week 14 – Flexible with my workouts
Monday – Sprint 17 (HIIT 30 min), RPM "Recovery" Remix (30min), 35 min strength
Tuesday – 4KM morning walk, RPM 68 (45min)
Wednesday –RPM 72 (30min), 40 min strength
Thursday – 6.2KM Treadmill Run (4x 1KM intervals) 4.8KM walk after work
Friday – 5.2KM walk (total)
Saturday – 5KM notparkrun, 7KM walk (w/u, c/d and 2 x to and from doing errands)
Sunday – 6.3 KM walk
Running
This week was kind of messed up for my normal running schedule. I was busy with work and the weather was just plain miserable. I had a doctor appt Wednesday and I figured I would run outside afterwards (I took the afternoon off since I worked the morning of my day off last week) but I couldn't even be bothered to walk to the GP's office with the wind and hail every 5 minutes.
On Thursday I finally broke down and I ran on the treadmill. I decided to do intervals and just see how long I could last. I turned Shrek on (really!) and off I went. In total 6.2 KM with w/u then 4x 1 km with about 200m in between. I know the treadmill is not super accurate so the most important was that I had the KM's correct, about 1.2 on the treadmill is a real KM.
Saturday being notparkrunday we were up and at 'em once again. I find it so hard sometimes to get out of bed on a Saturday morning. Both of us didn't feel much like it but we had a commitment! Jeho, Micheál and David would be waiting for us! And bonus, Vincent showed up as well.
No PB for me this week (about 35 seconds slower) but Ron "I'm going to take it easy" Pie got a PB of over 5 minutes! That's all he needs is a little friendly competition and it's an immediate fire under his butt!
Walking
It felt like I didn't walk as much this week, because I did not really have my morning walks or a super long walk on Friday or Sunday. I wasn't too far off from last week though. There were just more walks on single days rather than being spread out.
Tuesday morning I headed out before the sunrise and into the park where there was a light dusting of snow. I knew this work week would be busy so I wanted to at least TRY to get some energy before the day started. It was lovely in any case.
Finally on Thursday I made it out after work to walk with my colleague who lives right around the corner from me. It was nice to see her again and just chat a bit. I did see her the week before but only because I picked her up after she had her wisdom teeth pulled (she was going to walk home!!). No photo; we were too busy talking!
Friday it was dry so I walked to my spontaneous hair appointment at 11, but Ron had his appointment at 12 so I hung out and went home with him when he was finished(by car). Later on I had another appointment to check my eyes and lenses (all fine and new ones ordered) so I walked there and back but of course via the Mill.
Saturday I recorded several small walks. Normally I wouldn't do this but since I'm still doing the Illinois Marathon Criss-Cross Challenge I'm recording everything. And it's good I did that because my walking added up to 7KM in total! This was warm-up and cool-down from notparkrun, then an errand to the butcher and the baker and back, then another time to town and back for some in-person shopping.
Sunday I met up with Marie-Jose again and we walked, got coffee and talked. Still kind of bummed she'll be moving a bit further away from me (just a kilometer or so, but still). Super nice walk, though I felt like it was going to dump rain on us at any second (luckily it did not and as I finish this blog post the sun is really shining through the living room blinds – BLISS!)
Strength and Spin
Normally I have 3 strength workouts. This week I missed one. I also stopped with my training/ coach because it's quite pricey and I want to give myself the benefit of the doubt now to just follow more of the workouts available on Les Mills On Demand. Watch this space. Spoiler Alert: I've planned my workouts already for next week.
This week I did 4 spin bike workouts; on Monday I did Sprint 17 (because I am a glutton for punishment apparently) followed by a 30 min RPM "Recovery" Remix, where there was no resemblance of recovery in the workout itself. Ha!
I survived the so-called Recovery and the remix actually inspired me to do RPM 68 On Tuesday and RPM 72 (30 min) on Wednesday.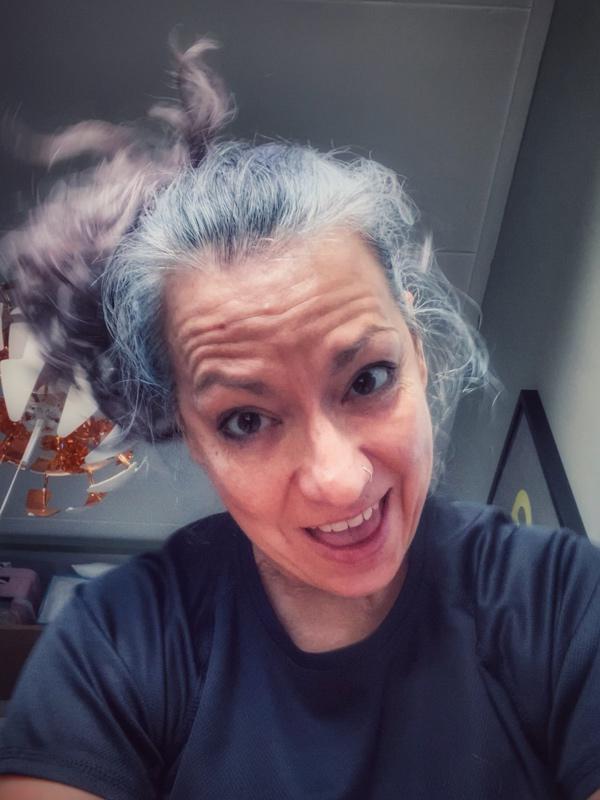 For reference RPM is a spinning type of workout, the full version is 45-50 minutes, there are some RPM XL's t0f 60 minutes, and the "short" RPM workout is 30min. A Remix is tracks from various RPM releases (a "release" is a class that is generally at the gym for 2 months, then 1 month remix, then a new release. Therefore each quarter you would get a new workout with new music). Just like spinning you would change your resistance, do intervals, hill climbs, race, etc. RPM is pretty much all I know – I've only done 1 or 2 spinning classes but I still like RPM more. Sprint is 30 minutes and it's a HIIT workout on the bike.
So yeah, quite a lot on the bike this week!
Other Stuff
Next week is going to be busy again at work which is why I already planned my workouts. And… I have a massage coming up on Wednesday. I did do some in person shopping and did not find what I'm looking for. I did however also manage to go to another shop without an appointment (though technically not allowed) because it was not busy and dropped a few (several fews…) Euros on some concealer and powder. Because one has to look good in quarantine, my friends, and these dark circles under my eyes aren't fixing themselves naturally.
Nothing else to report to be honest. Just plugging along really.
This Week In Numbers
Stats this week:
Walking: 27.3KM
Running: 11.2KM
Strength: 2 x (missed one)
Spin bike: 1 Sprint, 1 Short Remix, 1 Full RPM, 1 Short RPM
Total steps: 73,696 (avg: 10,528 daily)
That's a wrap!
How was your week? Were you able to fit all your workouts in? Are you flexible when the weather is not so great or you have a lot on your plate at work or home? Have you ever done any Les Mills classes?