79.2 KG
That's what the scale told me this morning.
My first thought was to curse at it or throw it out the window but it only took a couple of seconds to come back to reality. You see, I did this, not the scale, and I wouldn't throw myself out the window now would I?
We all know how mental September has been. I've made a point to tell everyone I know. It was an absolute blast – from my birthday to meeting new friends local and abroad, to a 10K in my home town to biking in England (and having a kind of scary accident ) to Fitbloggin.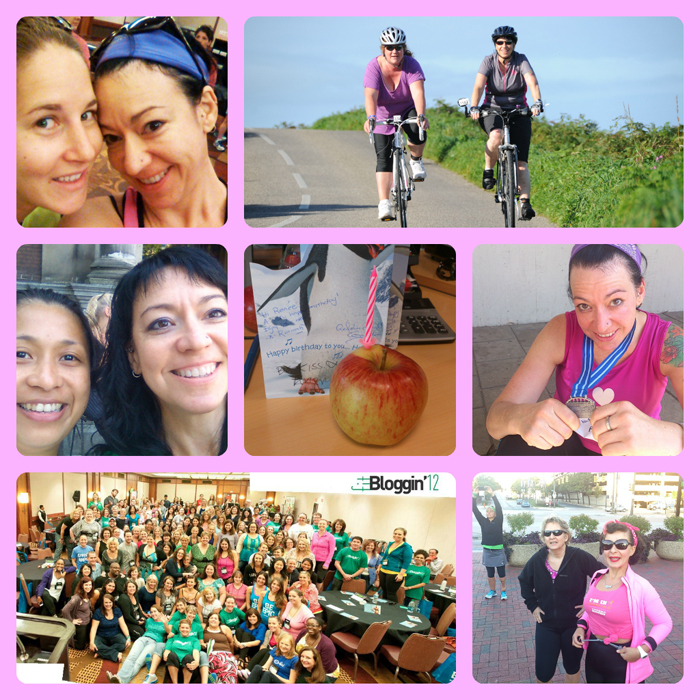 Food has not been entirely off the rails but I reckon I've had more beer this past month than in several months prior. More beer = more wheat, right? And for someone who claims they are off wheat, well, it's a little hypocritical.
So this little number on the scale, it's 2.2 KG higher than the lowest number I saw in September and dangerously close to that 80KG mark that I really despise. This means it's time to refocus and have some goals:
1) I will not only log into MyFitnessPal every day, I will actually log the food I eat as well.
2) if I am out, for whatever reason, and I am unable to log electronically, I will do it the old fashioned way and the enter when I have a chance (I am volunteering at the Amsterdam marathon this month and will be away from the computer at that time)
3) the whole month of October I will be beer-free
4) I will go to the gym twice a week. No excuses.
5) I will run minimum twice a week.
6) I will continue to not eat the chocolates from work, the entire month of October. (not cutting out chocolate in general, just not mindlessly stress-eating from the candy jar.
I would like to see that 77 again this month, though I've trained myself to not weigh very often, and I don't want to start that jumping on the scale 12 times a day habit again. Goal would then be to weigh-in on November 1st with this result.
Did you have a crazy month? Are you ready to crack down again? What are your goals for October?