So, Lisbon! The Headliner of my Rock 'n Roll tour this year. The one that earned me not only an amazing marathon bling but also the Groupie medal!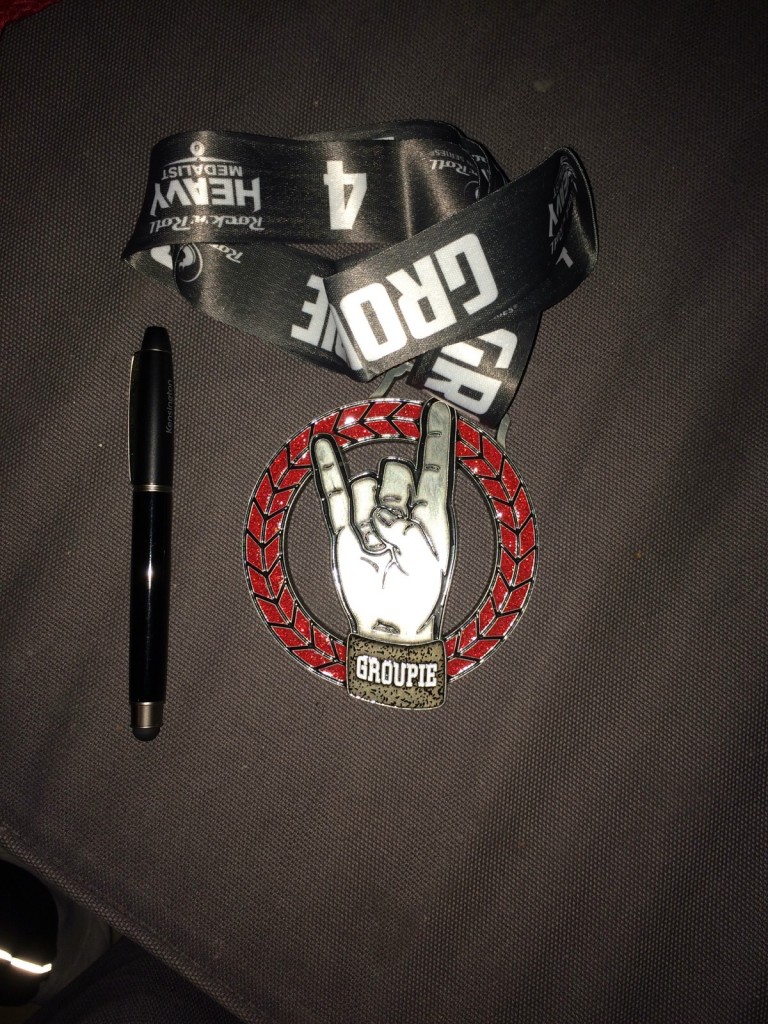 Oh how I love RnR races. And no, not just because I'm a rock'n blogger, I truly, truly dig the whole organisation! With that… the recap:
Ugh, what was I saying before about going to a race a few days before the actual event? This was our first fail. On Friday evening we (the four of us; Hubs, The Boy, The Girl and myself) went and stayed at a hotel very close to the airport because our flight was and Stupid:30 AM on Saturday and of course with travel these days, you need to be early for these things or at least on time. Which leads me to my second fail… but first:
Hotel was good, real close to the airport. We left later than planned (we wanted to eat at home and also not be stuck in traffic going towards Amsterdam) so we also arrived later than planned (after 10PM). We pretty much already paid the bill because we had to leave so early there would be no one at the desk or in the restaurant to settle in the morning. Didn't sleep much. No one did. Got up (ugh, didn't I just go to bed??), and hit the road for the airport. However, fail number two… we left TOO LATE. Fail three… IT WAS THE FALL SCHOOL VACATION and the airport was PACKED. Talk about stress. Then, going through security The Boy was stopped and his bag pretty much torn apart since they had found something… The World Rocker medal he was going to present to the Hubs when he crossed the finish line. The surprise was spoiled. However, it all worked out and we were able to get on our plane, the flight was on time and we were off to Portugal!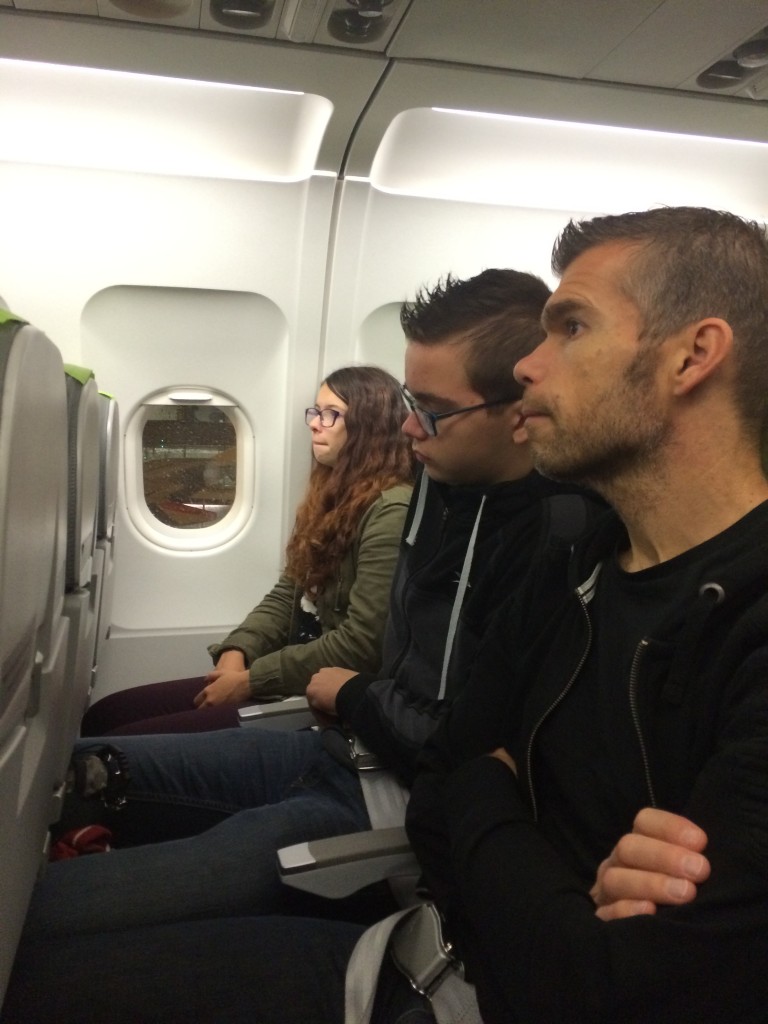 Arrival in Lisbon was STORMY! I've been to Portugal many times as my dad and stepmom used to live there; in the very south, the weather is always great. In the middle (near Lisbon) it can be iffy and up in Oporto it pretty much seems like it rains all the time. Luckily the storm started AFTER we arrived. Fail four: no proper rain jackets. The Kids had umbrellas at least but they were of no use since the wind was just killing! We made our way via the metro to our AirBnB but it was too early to check in so we just dropped our stuff and went immediately to get something to eat. Right around the corner was a little Irish cafe / pub and they just opened so we were saved! Got some food and warm drinks in and then checked our handy dandy maps to find out how to get to our next destination.
The Expo – We knew exactly where to go for the Expo, since we had been two years earlier for the Rock 'n Roll Half Marathon (i.e. Hubs' First Half Marathon ever) and of course, as per usual, super easy to pick up race packets and tee-shirts. Had a look-see around but since we were with the kids we decided not to hang around too long (they aren't runners). Once we were ready we finally returned to our apartment, got some groceries (to make pasta of course!) had dinner and basically got ready for the race. We weren't even sure there was going to be a race – the weather was so bad and not improving at all. I was actually worried that it would be cancelled because of thunder and lightning!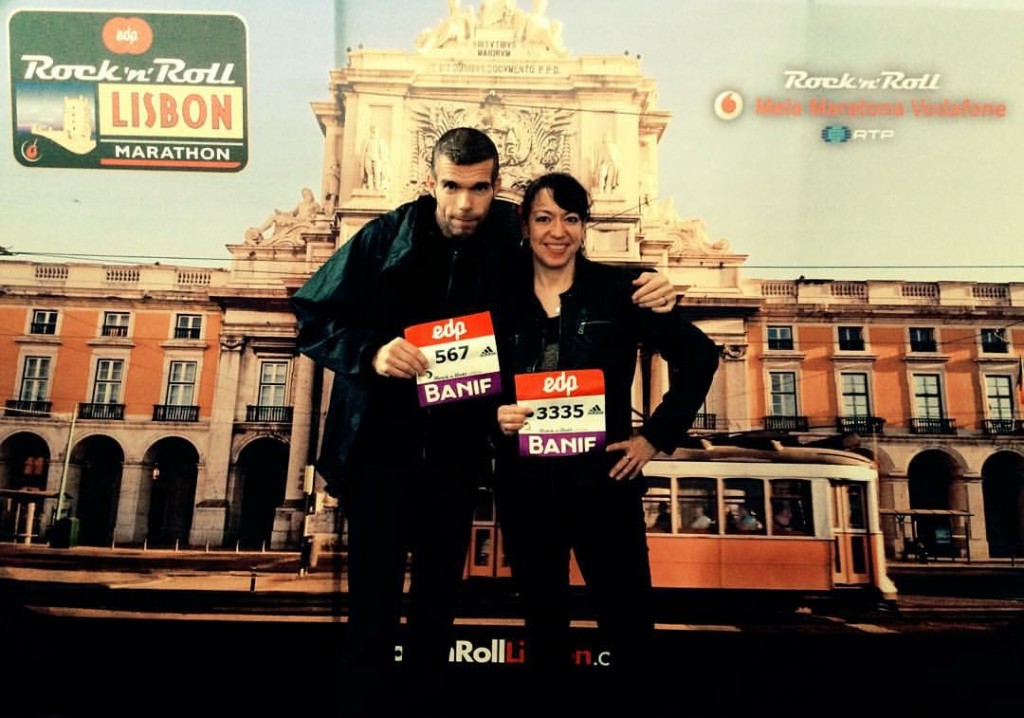 Race Day – when we awoke we checked outside to see what was happening. It was still raining and very windy. Checked facebook and messages; no indication of cancellation. Got dressed, ate (fail five: could not eat very much for some reason and knew I would pay for it later), and headed off to Cascais, where the marathon starts. Luckily the apartment was literally across the street from the train station and all marathon and half marathon participants have free transportation on the day of the race. So we got on a train about 15 min earlier than planned and found a spot to sit with all the other runners. It was time to just relax and chill on the 40 minute journey to Cascais.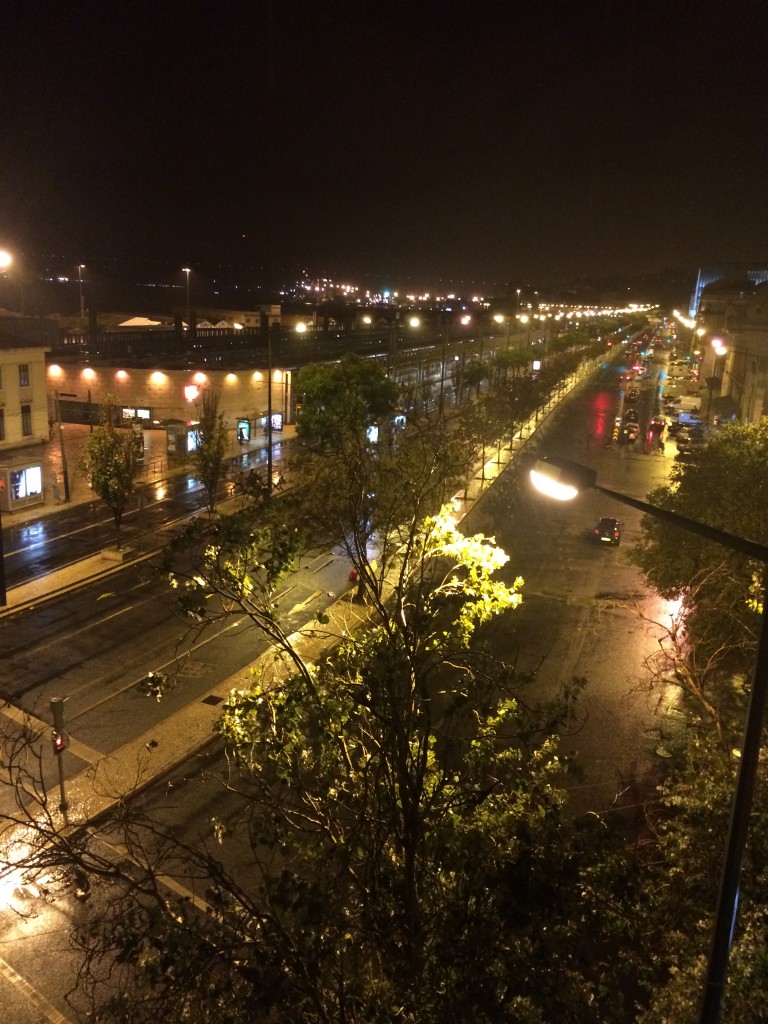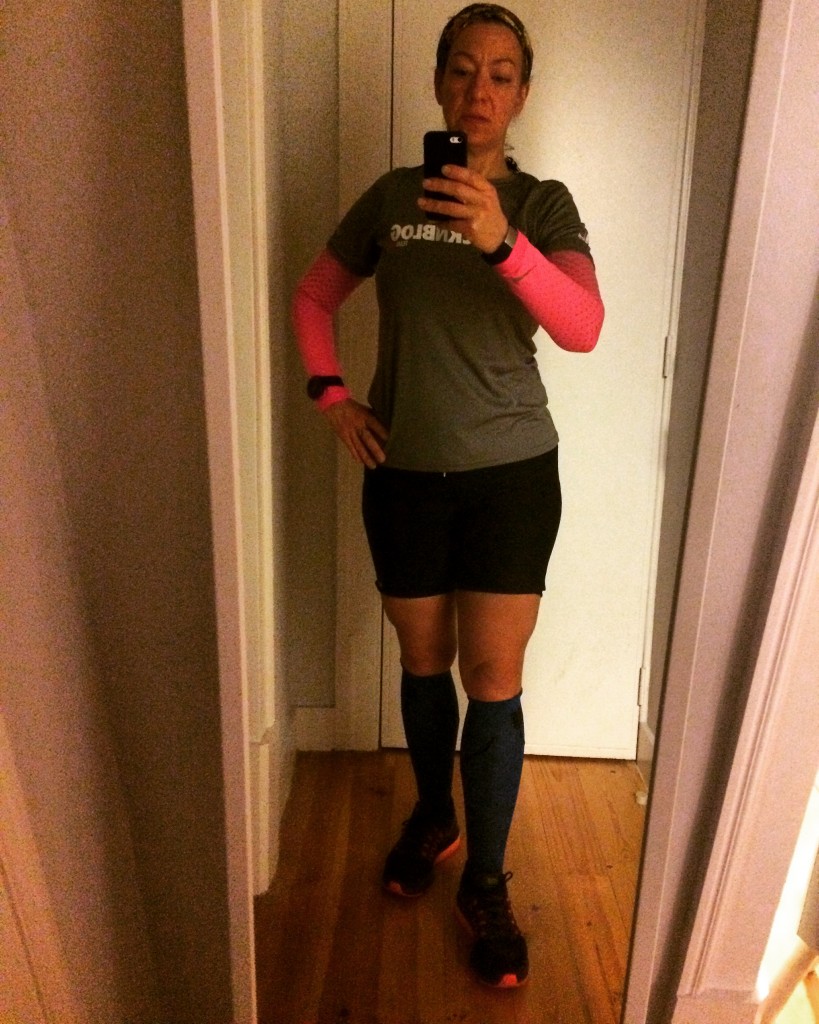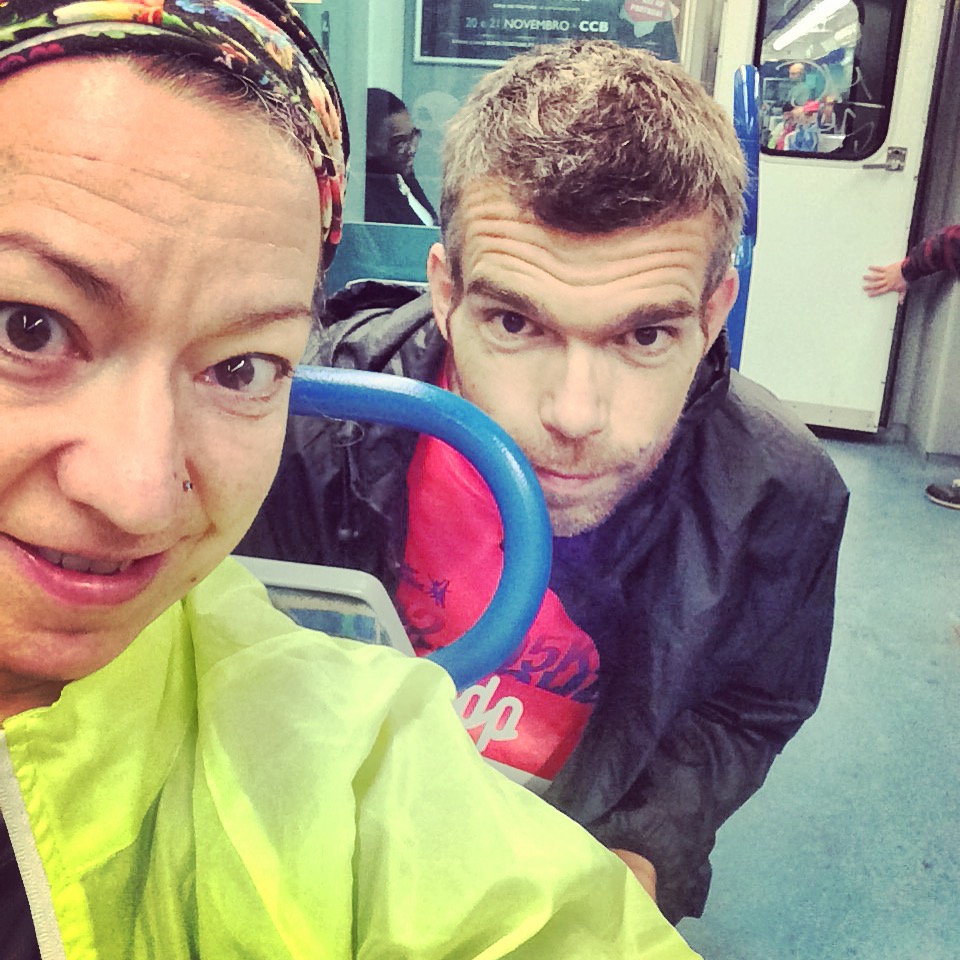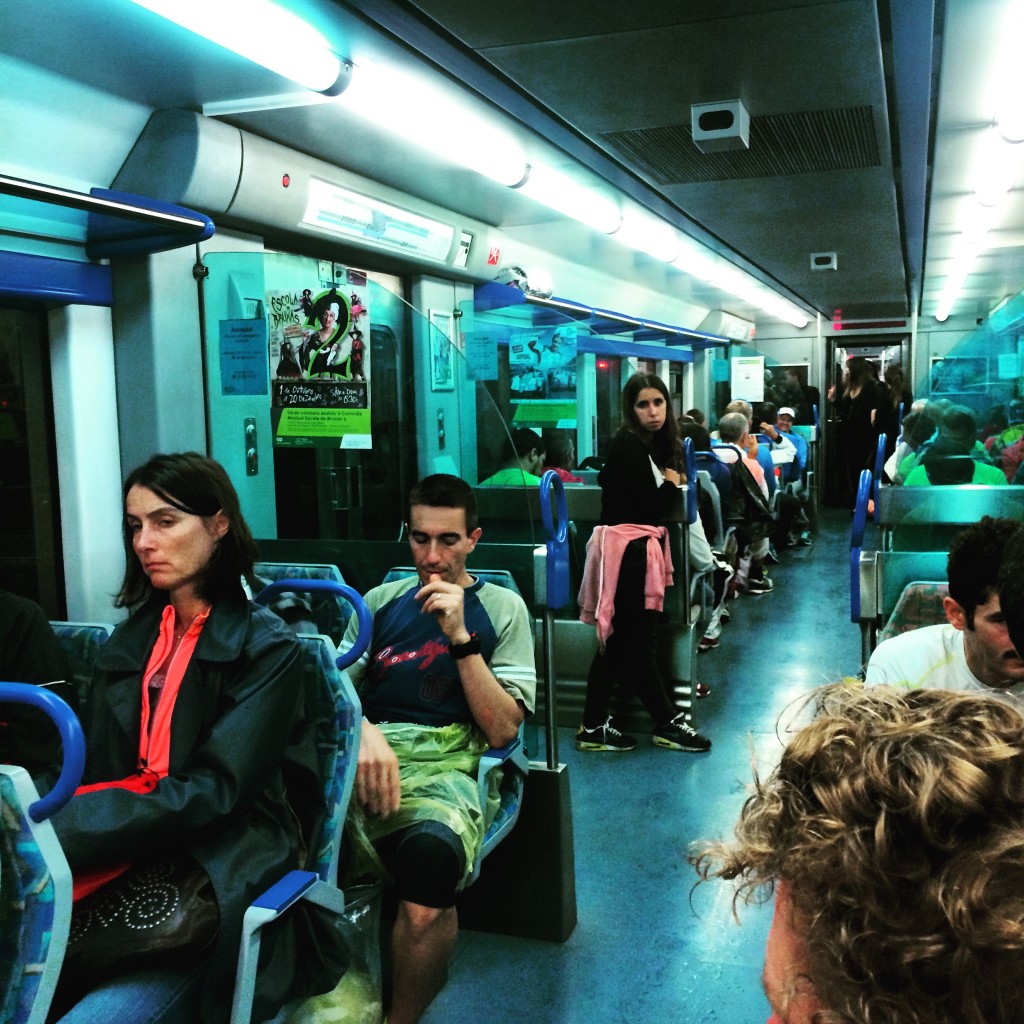 Cascais – Oh My Word. I have never been to Cascais and was so amazed by how incredibly beautiful it is! Since we arrived early we were also able to enjoy the sunrise. And it was DRY. It was as if the universe knew we had a race to run and completely cleared the skies for us. Funnily enough though, I did NOT have my sunglasses and I did NOT have my sunscreen! I did not see the purpose of bringing these two items (and still have the funky tan lines to show it!) but they were definitely needed.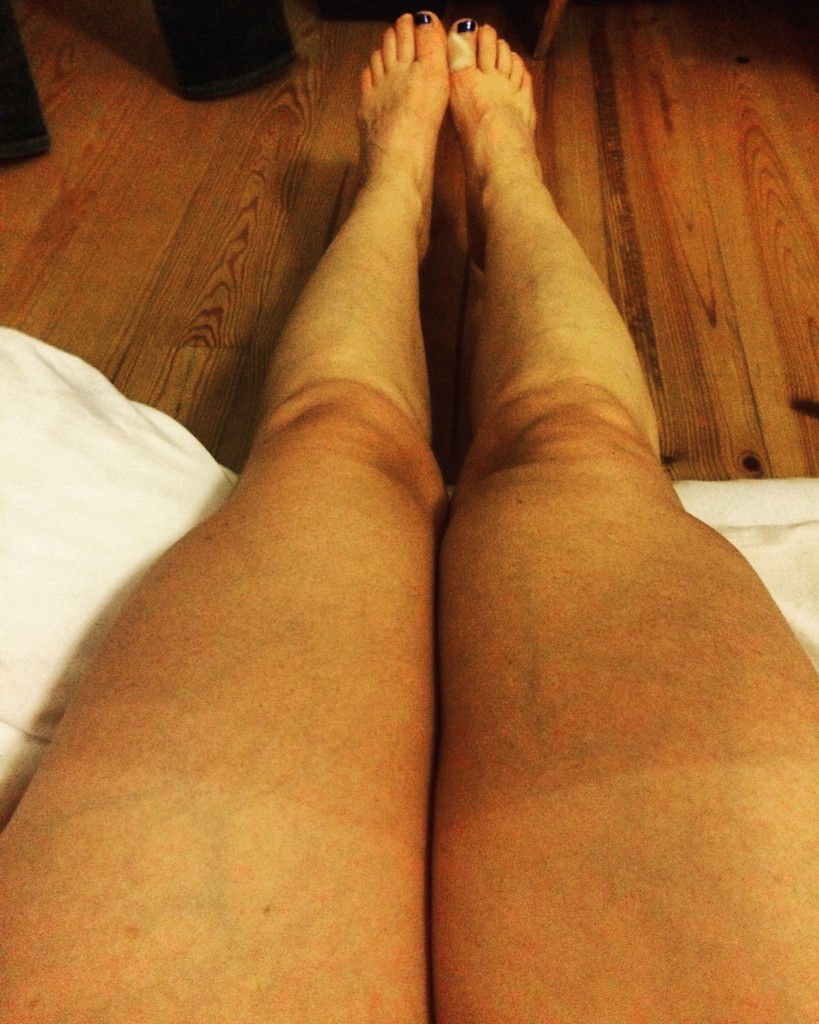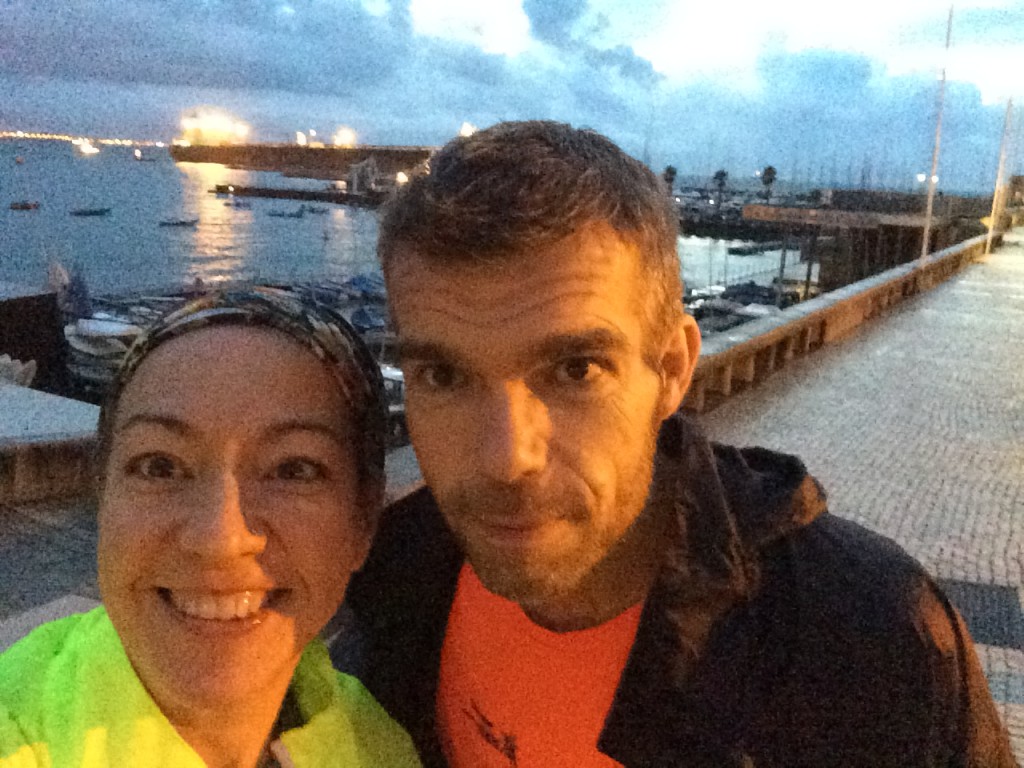 The race start area was completely buzzing. The baggage trucks totally organised and easy to find. Waited for the loos of course, but that's normal. While we were waiting it started to rain a tiny bit… then stopped again. I kissed the hubs and wished him luck; of course he was in the starting pen with the big boys. The starting gun went off and we were off!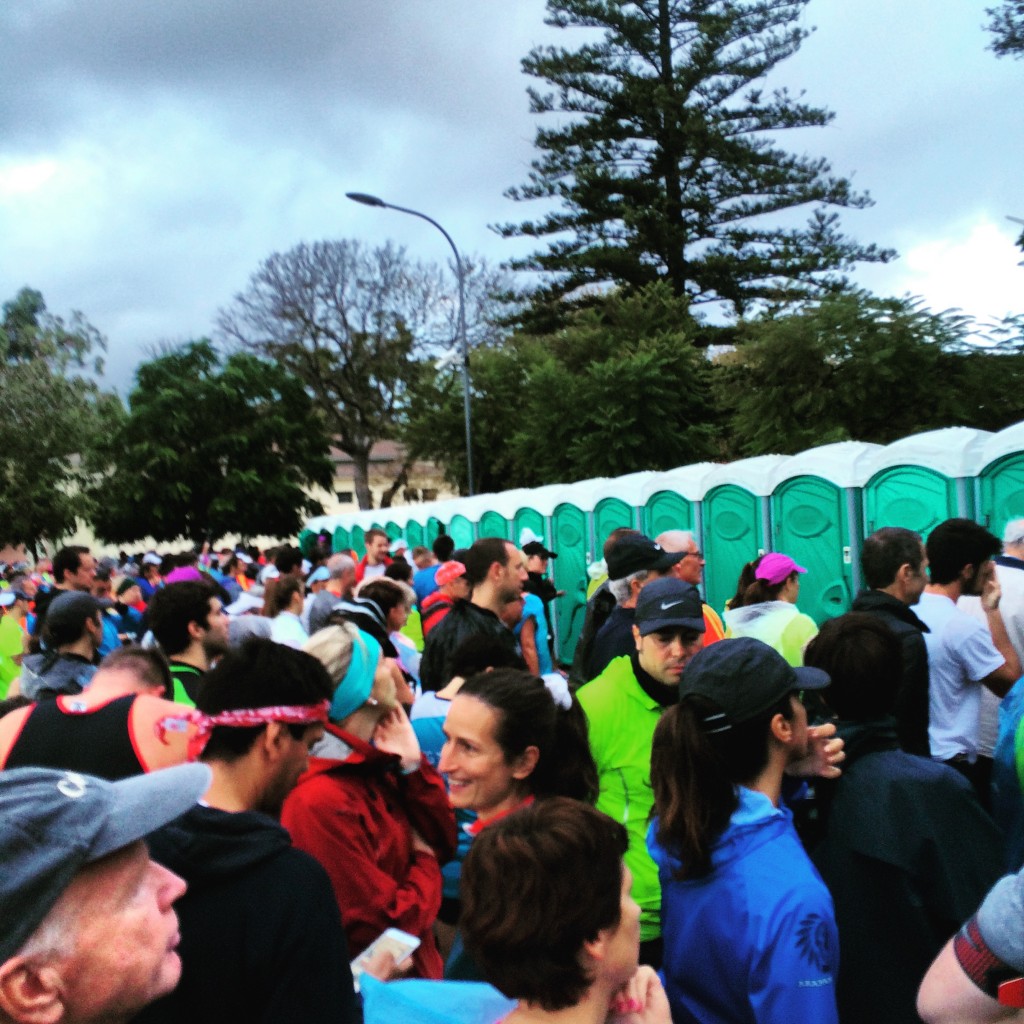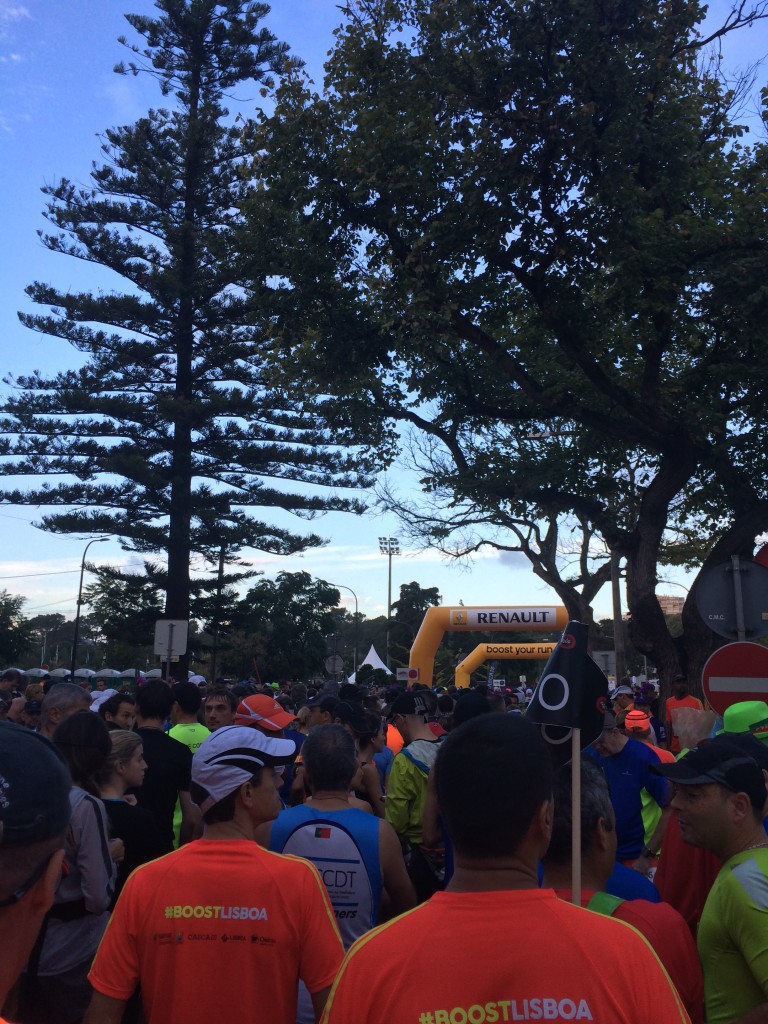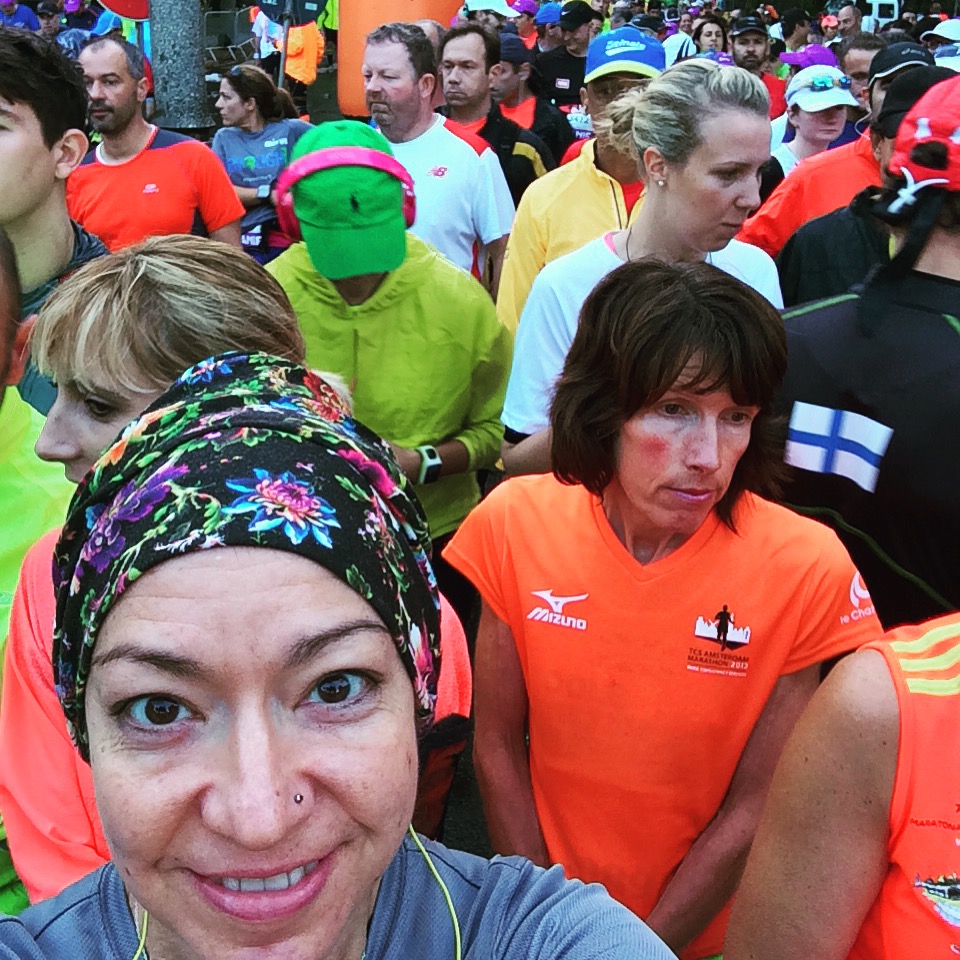 The course is absolutely stunning from the start until about 21KM when you reach the edge of Lisbon. And I mean STUNNING. The entire way along the sea. I think I had a smile on my face constantly for about 2 hours. It was not easy; there were definitely some uphill bits that were a struggle. I knew I would get hungry and I had my gels but also a raisin roll with honey with me. I wasn't running this for a PR, I was running it to enjoy it. As it turned out, I ran the first 20 KM exactly how I would like to run an entire marathon, with an average around 6:35-6:40 per kilometer. Around 18KM I saw a group of Dutch people (how do I know? they were wearing orange and carrying a Dutch flag) and I yelled out and they cheered me on and High-Fived me – THAT was an awesome boost! Right before 21KM I got water and decided it was time to eat. (By the way, RnR is amazing on the water/ gel / energy drink stops. Just saying.) So I ate and walked probably the whole kilometer. The rest of the way I walked and ran. Our apartment was at 33KM and I was so glad when I made it that far. I knew the hubs would probably already be in by then and hopefully with the kids at the finish. Thinking about them seeing their dad at the finish line made me smile and want to go on further. Eventually we hit the part that I'd already done on the Half Marathon two years prior. It's not the most scenic route for sure, but luckily there were still some great bands along the way to get me though. Near the end quite a few of us were struggling, so we kind of rallied together and pushed each other on – even though there was no common language between us! By the time I reached the finish I was just SO GLAD I made it. AGAIN. I finished my FOURTH marathon.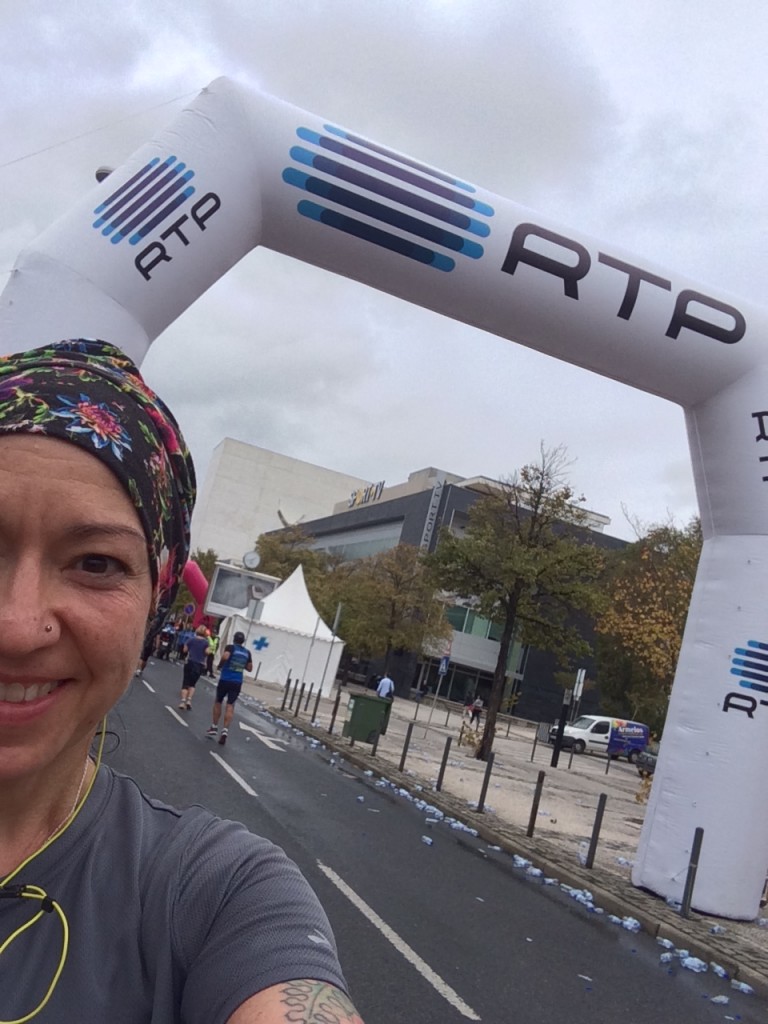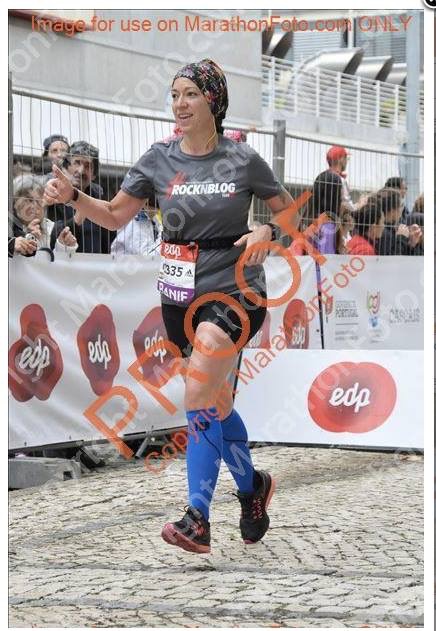 The weather hung on for us, I picked up my medal and my goodie bag and my ICE CREAM at the end. Sadly there was no music at the finish. I have no idea what happened there – maybe the bands cancelled because of the weather. Found my hubs and the kids and finally I could sit down, have a drink and relax!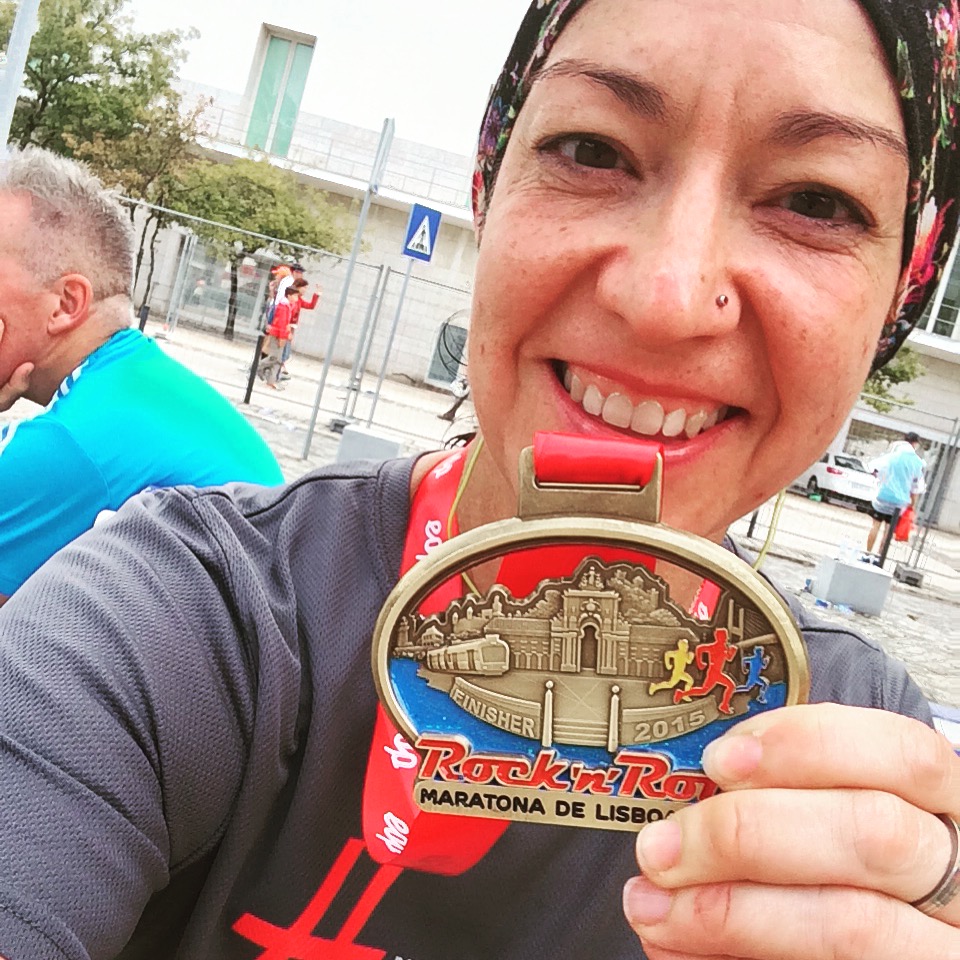 Eventually we headed back to the apartment, had a nice bath and we were officially on family vacation mode! OF COURSE we had to celebrate at the Hard Rock Cafe – where else??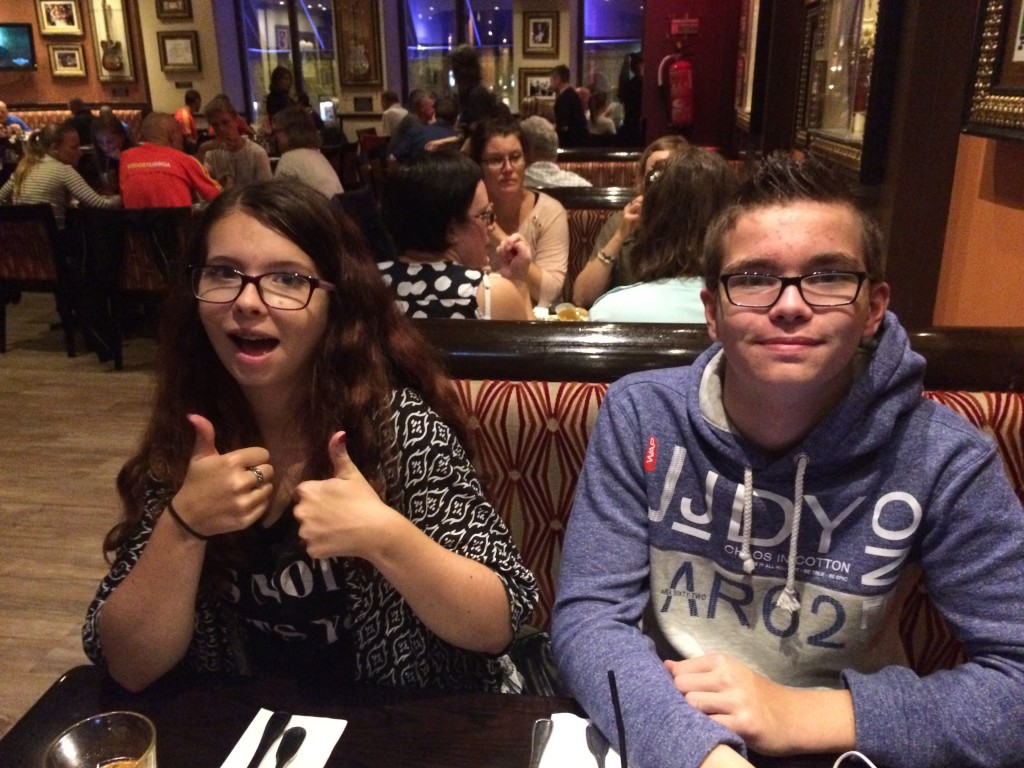 On Sunday and Monday we were able to hang out, eat some good food, walk off some muscle soreness and play tourist. It was a great weekend!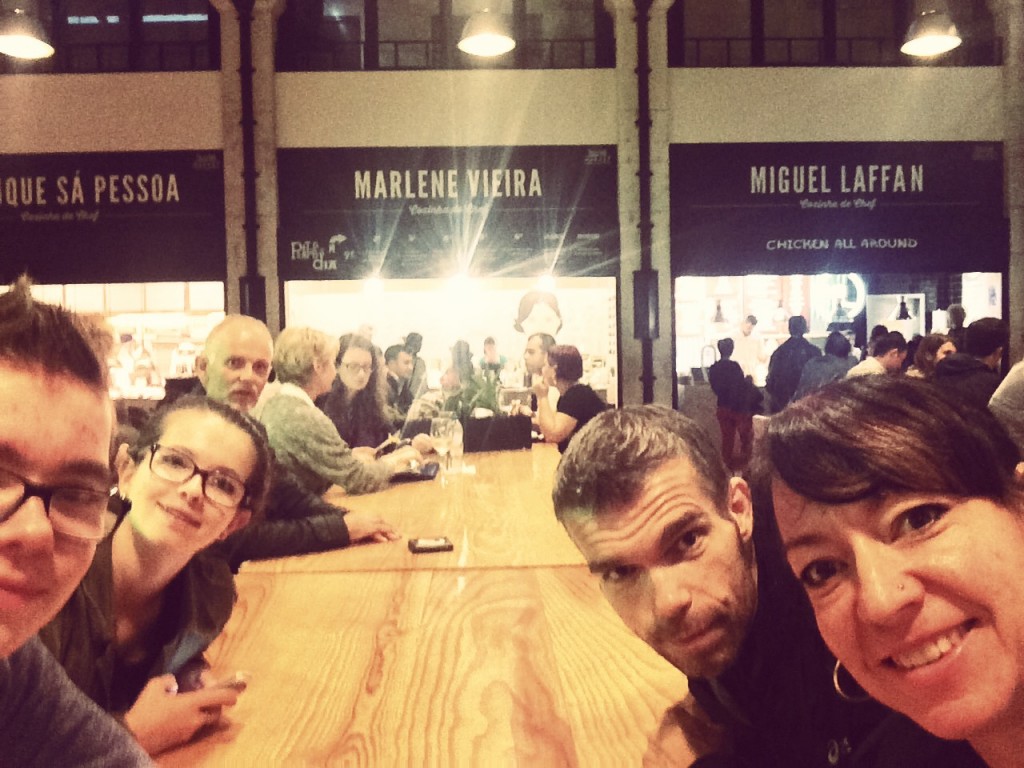 Have you run a Rock 'n Roll marathon series race? Which have you done? Would you do it again?
I have to say it's been an epic year with Rock 'n Blog and I have enjoyed EVERY SINGLE MOMENT. And the bling. I do love the bling! I am hoping to at least do two races again next year, if not three, but we'll just have to see. I need to be realistic about money and traveling and still focus on school enough to get through and graduate. So, watch this space. There may just be a Rock 'n Roll 2016 in my future!