It's that time again.  Though I haven't consistently done Friday Five, I love the concept and since I'm slowing (after 8 years hahaha) figuring out a better way to blog, there will eventually be more of these from me.   So What's Friday Five?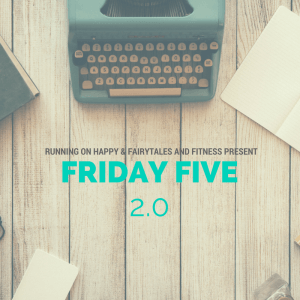 Friday Five 2.0 is a chance to join Running on Happy and Fairytales and Fitness every Friday on the Friday Five 2.0 Linkup! Below are suggested themes.  This is a great way to not only get your writing and creative juices flowing but also to support others who may be in the same boat as you!
March
3/31 – FREE
April
4/7 – Beverages
4/14 – Spring Running (races, wardrobe, etc)
4/21 – Pampering
4/28 – FREE
As it's a "free" theme, I'd like to share with you Five Things I'm Still Learning From Marathon Training.  And Marcia is also doing Runfessions the last Friday of the month, so I'm adding this to my Friday Five and linking up there as well!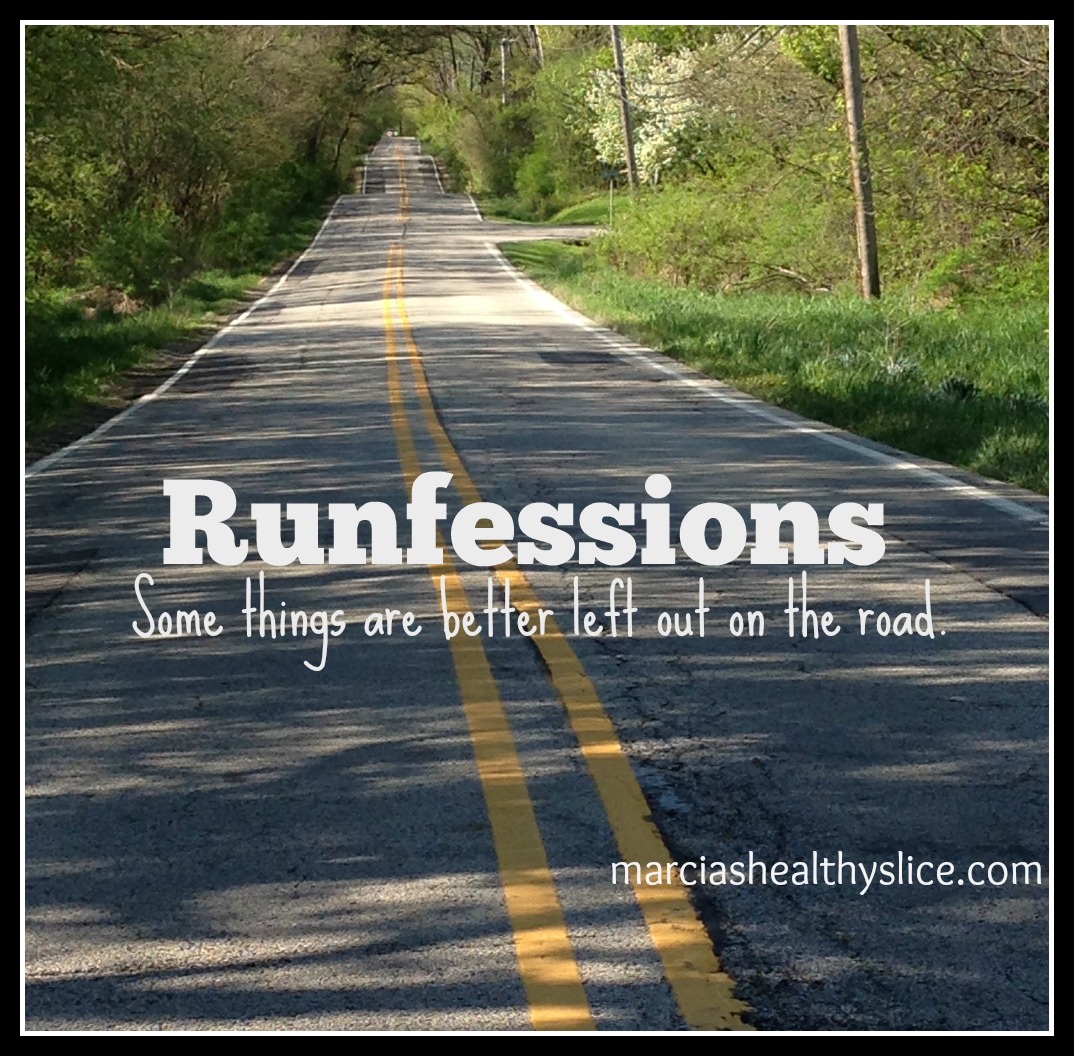 [ctt template="4″ link="6bGU1″ via="no" ]5 Things Friday from @pinkypie – join the Friday Five Linkup with @running_onhappy and @fairytalesnfit #sweatpink[/ctt]
You cannot plan for everything

Basically, you can apply this in all areas of life.  I'm definitely someone who likes to have a plan and don't do willy-nilly training very well at all.  I sort of lack discipline when I have to come up with things myself.  Something you cannot plan for though, is an injury.  Who plans for that?  Don't we more want to plan for NO injuries?  Example:  my husband was on track for a 3 hour marathon.  THREE HOURS.  But now he has a hernia.  No one could have planned for that. This leads me to my Runfession:  Sometimes even with a plan I'm just lazy.  You can really tell that I trained for certain marathons and see where I failed to follow the plan at least 80%. Also, my plans usually only really tell me what to do as far as running goes.  I have not done well in the cross training department for most of my marathons.  The marathons where I did "well" (which is "well" for me) I really cross trained (with guidance).  I have drive and determination, but I'm just kind of lost in the gym.  I need someone telling me what to do!
Even if it's hard you keep going

if there is one thing I'm good at, it's being stubborn.  So even when I think training is hard or even going to be hard (this is why I don't check training before I go to Runiversity – every time I hear what we are going to do that evening I think "are you bleeping kidding me???") I basically just suck it up and keep going.   Runfession:  thinking about this has me relating it to the ongoing education I'm following and while school is making me really stressed and at times doubting myself, I keep going.  Because really, what choice do you have?  So far I've never had a DNF (though I had a DNS due to my foot operation (that I had not planned for!).  I'm doubting doing exams, but in the end I probably will just do it, even if I fail.
If you want results, you really need to make the commitment

weight loss, running, school, relationships, work, everything really.  Weight loss is a good one – I've done it before and it's been with dedication and commitment. Same with running – I really know where it's gone well and where it's not and it's all down to the commitment I made!  Runfession:  I have spent the majority of my life not really believing in myself.  Running gave me confidence, it's pushed me proverbial places I never thought I would be.  Yet… I still have this negative voice in my head that says I should just quit while I'm ahead.  I struggle actually making commitments (like with training and I used to have relationship commitment issues!) and following through.  I think it has everything to do with a negative, nasty voice in my head that laughs every time I attempt to do something (like school) and says to me "just stop while you are ahead.  you will never achieve that".
Balance is key, finding it is not as easy as we think

Especially last year, when I started school and a new job at the same time AND training for the Paris marathon I found that balance is key to EVERYTHING. I feel like none of those things went very well at all.    Runfession:  Recently I came to terms with the fact that I ALWAYS have to be busy with something.  That kind of makes my life a bit of a chaos.  I always have "no time".  I quit a job I loved in Amsterdam because it was becoming very bad for my health (I had to commute more than 20 hours a week, got very little sleep and oftentimes I worked overtime.  After 7 years it was taking a toll) and I thought YES, finally I'll have more time.  Yet.  I have no time.  AND I now work 4 days a week.  I would love to find more balance.
Even failure is a win, because you learn something from it

I could say I've "failed" at least 4 of my 7 marathons.  And I failed my exams first time around for my sport massage certification.  Each time I try though is a win.  And this can be applied, again, to everything in life.  Runfession:  I am still petrified of failure.  I think it's why I never really tried very hard to do anything when I was younger.  Ok, not totally true.  I am here in the Netherlands because I applied for a job I really wanted (and failed to be selected the first time around), I learned a second language because it was something I always wanted (and that took more than 10 years), and there are a few other things that I've actually gone for (and feared) and achieved.  Whether I'm a "glass is half empty" person or not (I see it more as being realistic) I still am frozen at times by fear and I'd really love to get over that.  Do we ever get over that?  I don't give myself enough recognition from the things I've achieved.
What do you think you've most learned from (marathon) training?  Do you apply what you've learned in other areas in your life?  Are you a "glass half full"  or "glass half empty" person?   Are you also looking for some balance?  Have a runfession you want to make?    Leave me a comment below! 
[ctt template="4″ link="U14b1″ via="no" ]runfessions on the blog from @pinkypie – join @teamarcia for #runfession #linkup #sweatpink[/ctt]