Welcome again to the Weekly Run Down!
Hey everyone! it's time again for the weekly run down. I am participating even though I am not running, because the WRD is actually a link up for health & fitness bloggers – mostly runners, I admit – and it's a great way to meet like minded individuals and to receive and give support. And sometimes you need more support than other times, am I right?
Deborah and Kim are the amazing hosts for the Weekly Run Down! Feel free to join in as well to wrap up your week in fitness!
WEEK 31
Plan vs. Actual
Monday – 3.25KM walk, GLI gym 1 hr intake – no workout (appt w/different PT), 3.5KM biking
Tuesday – 3KM walk (office day) to and from train station
Wednesday – 3KM walk, W6R1 run, 6KM, GLI 1 hour, gym 55 min
Thursday – 2.22KM walk, gym
Friday – 2.75KM walk, W6R2 run , gym 55 min
Saturday – 2.5KM walk, parkrun in Alkmaar 5KM, 17/17 Dutch parkruns done!
Sunday – 2KM walk, long run W6R3, 1.4KM w/u walk, 10KM run (!!!)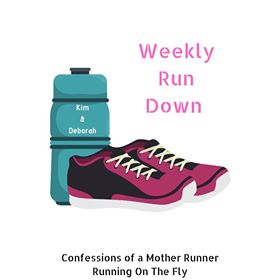 I mentioned last week that I was ready for a reset. But was I? Honestly, I still struggled a bit. I am not ashamed to say that my mental health has really taken a toll since August, and though there have been some good moments (Hello, Chicago trip), my head still gets filled up with anger and sadness from time to time. And it's not just about not running, it's everything. I guess menopause doesn't help either. I do miss my outlet – running is still the number one way to release stress and anger so it's just been tough to not have that. Forgive me for saying it again. I'm a broken record, I know.
Fitness This Week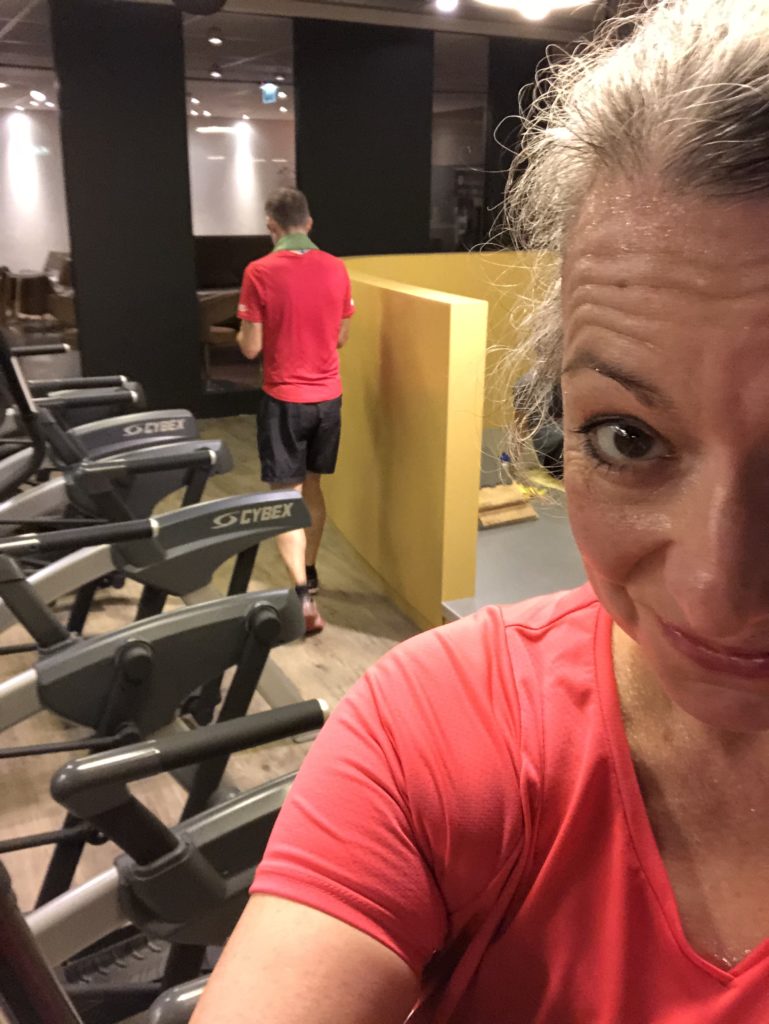 My plan was pretty simple:
Gym at least 2 times
Food logging on MyFitnessPal
Get my 10K steps per day, every day
And here's what I actually did:
Monday – gym, 60 minutes
Tuesday – lap swimming, 45 min
Wednesday – pilates
Thursday – gym, XCO class 45 min
Friday – PT in the morning (wasn't much), not much else
Saturday – nothing
Sunday – gym, 1.5 hour
MyFitnessPal
I logged in every day to MyFitnessPal, but I didn't log my food every day – almost; 4/7 days (assuming I finish logging after this goes live, but so far so good). Food choices weren't that stellar. Hey, it's a reset. I'm getting there. Progress not perfection.
10,000 steps per day
In total (at the time of publishing) I did have 70,303 steps, however Tuesday, Friday and Saturday were (well) under 10,000 steps. I still think this is a realistic number to achieve, so… onwards.
In addition to walking, I did have a bit of extra biking as well, but nothing major. My regular commute, plus an extra 11KM biking back and forth to the gym on Thursday.
Going Through the Motions
I acknowledge that at this moment I'm kind of going through the motions, but I think after a few weeks it's going to feel more natural and I'm going to be enjoying it more.
Coming up Next Week
My plan:
Monday – Gym, strength program
Tuesday – RPM
Wednesday – strength (at home- I switched days off) and Pilates
Thursday – Aqua Spinning
Friday – Gym (maybe I'll try PowerYoga)
Saturday – walk, bike or workout at home
Sunday – RPM
Goodbye Sweet Kitty
Unfortunately, Spooky was sick before we left for Chicago, ended up having two teeth removed and had a week of antibiotics. We thought she was on the mend. While we were away though, she was again not really eating or drinking and our friends were quite concerned, but tried a few tricks to get her to eat which seemed to work.
After we came home though, we noticed it just wan't going well at all. I thought she again had some issues with her mouth so after days trying several ways to get her to eat, we took her to the vet again. Turns out that she actually had a tumour in her mouth which was likely quite painful and stopping her from eating. There was no real cure, only prolonging her life *maybe* a couple weeks. or a month, OR removing part of her jaw (!!) and yet still there was no guarantee that she would make it longer than a few months tops. So we had to yet again make the decision to let her go for the Big Sleep. That's two cats in less than a year. Heartbreaking.
I'm just so ready for some good news and good stuff happening, y'all.
That's pretty much a wrap
How was your week? Did you reach your health and fitness goals you set out for yourself? Are you on MyFitnessPal and are we following each other? Do you try to achieve basic fitness goals each day like 10,000 steps a day?