Last Sunday we finally did something in Paris we hadn't done before – a bike tour! I'll give you the short version; it was blazing hot, but super nice to cruise the streets of Paris and along the Seine instead of walking it. And my feet were practically broken anyway from standing the night before, so the biking was a real relief.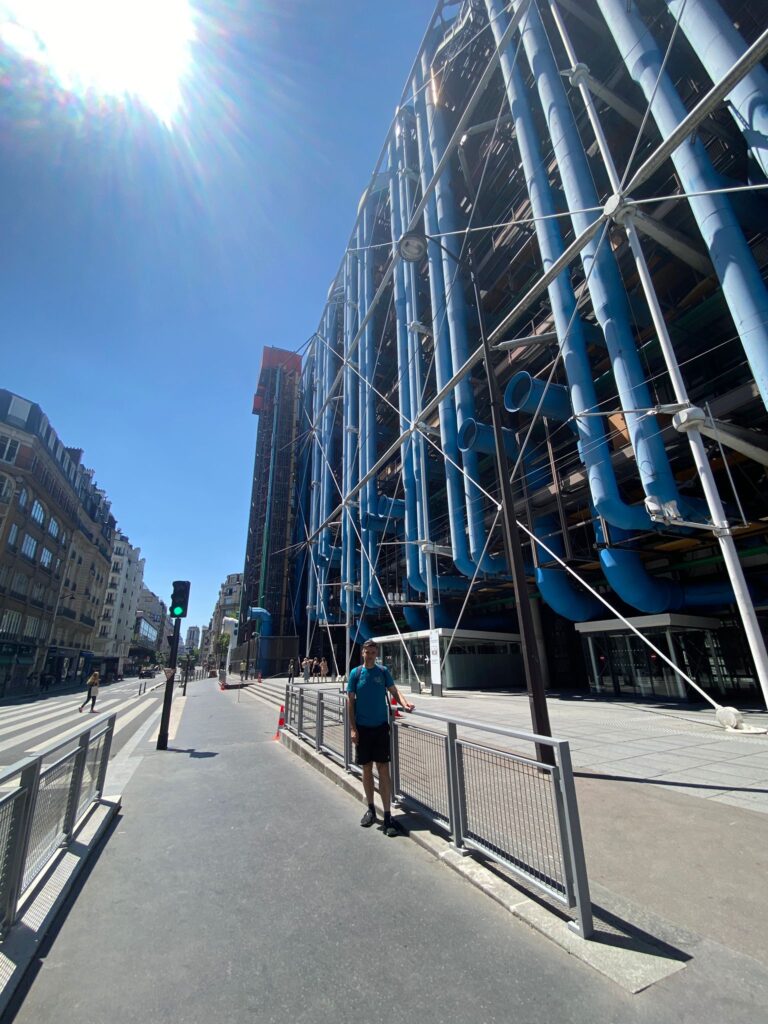 We also finally got to have dinner with a good friend of ours that is Dutch but moved to Germany many years ago – she's also a huge fan (that's also how we met, at a fan club meet-up), and two of her besties. It was a great way to end our long weekend.
Monday we were able to sleep in a tiny bit, then had breakfast at the hotel, and afterwards hit the road.
TIME FOR THE WEEKLY RUN DOWN
Deborah and Kim are the amazing hosts for the Weekly Run Down! Feel free to join in as well to wrap up your week in fitness!
WEEK 31
Plan vs. Actual
Monday – 3.25KM walk, GLI gym 1 hr intake – no workout (appt w/different PT), 3.5KM biking
Tuesday – 3KM walk (office day) to and from train station
Wednesday – 3KM walk, W6R1 run, 6KM, GLI 1 hour, gym 55 min
Thursday – 2.22KM walk, gym
Friday – 2.75KM walk, W6R2 run , gym 55 min
Saturday – 2.5KM walk, parkrun in Alkmaar 5KM, 17/17 Dutch parkruns done!
Sunday – 2KM walk, long run W6R3, 1.4KM w/u walk, 10KM run (!!!)
WEEK 26
Plan vs. Actual
Obviously still walking 1KM per day.
Monday – Somewhere fit a walk in – 2KM before dinner
Tuesday – 1.45KM morning walk, 1.55KM walk at lunch (definitely going to AMS this day)
Wednesday – DAY OFF Run, 30 min easy pace / 4.5KM walk + 45 min gym + 8KM biking
Thursday – 1KM walk + Run 30 min easy pace = 3.8KM, 200m cool down
Friday – 3.8 KM Run/ 200 m cooldown, 30 min easy pace / 1.85KM walk + gym
Saturday – 7.5KM Apeldoorn Midzomer race
Sunday – biking? walk and gym for sure.
Running
I don't feel like I started my HM training very well, but I made it work. Wednesday I was definitely planning on doing my first run but by the time I would have gotten around to it, it was muggy AF outside, so I bailed.
Thursday I wanted to do the run in the morning but I slept so badly that I had to opt for before dinner. It was still hot but not as humid, thankfully, so I did Week 1 Run 1, 30 min "easy" (LOL, none of this is easy, believe me). I thought it would be 3.5KM but it turned out to be 3.8KM (with 200m cool down to round up to 4). Go me, haha!
Friday, while not ideal, I did Week 1 Run 2 with the mister at lunch, same run, 30 min easy / 3.8KM with the cooldown again.
Saturday – 7.5KM race, part of the Apeldoorn Midzomer Marathon. Oh man I was stressed about this. But moral of the story is, have faith in yourself, because you can do whatever you set your mind to. I honestly thought it would take me about 1 hour and 10 minutes to finish and it was 1:03 and some change. Also, my dog, I forgot how frickin' hilly it is in Apeldoorn!! Anyway. Done! Calling it Week 1 Run 3.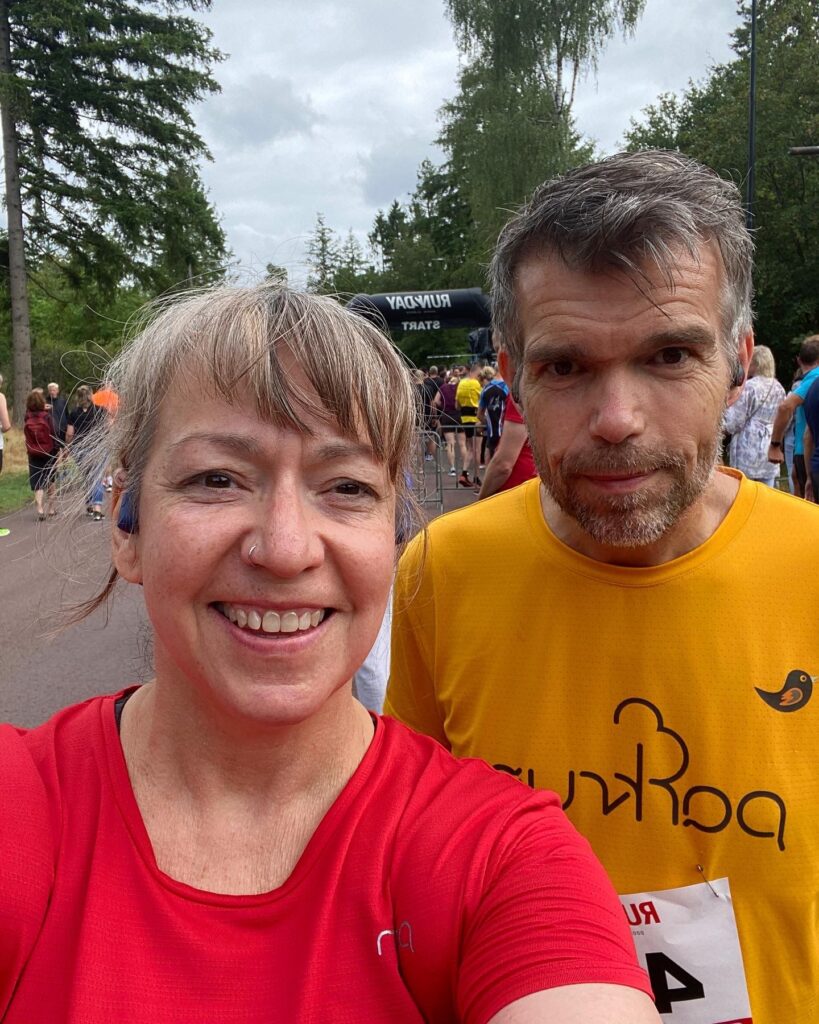 Gym
Wednesday was my first gym day; I really must go earlier or end of the day because it's too annoying sometimes to have to wait for machines, whilst watching people make reels or tiktoks of their butt in the mirror. Maybe I should do that too? I would have gone in the evening but I had some other things on my agenda.
Friday I was meant to go… but a friend asked a few people to get together for a beer to celebrate her birthday, so I choose that.
Sunday morning – heading out shortly.
Biking
I was briefly back on the bike this week, only 8KM done. I cycled over to our old flat to pick up some mail but the current tenants were not home as I had anticipated. Oh well.
Walking
The streak is still on; I walked all mornings on work days, plus walking to a from the gym and any other places I needed to go (where I didn't bike) . Total walked this week: (not yet including Sunday) 13.35KM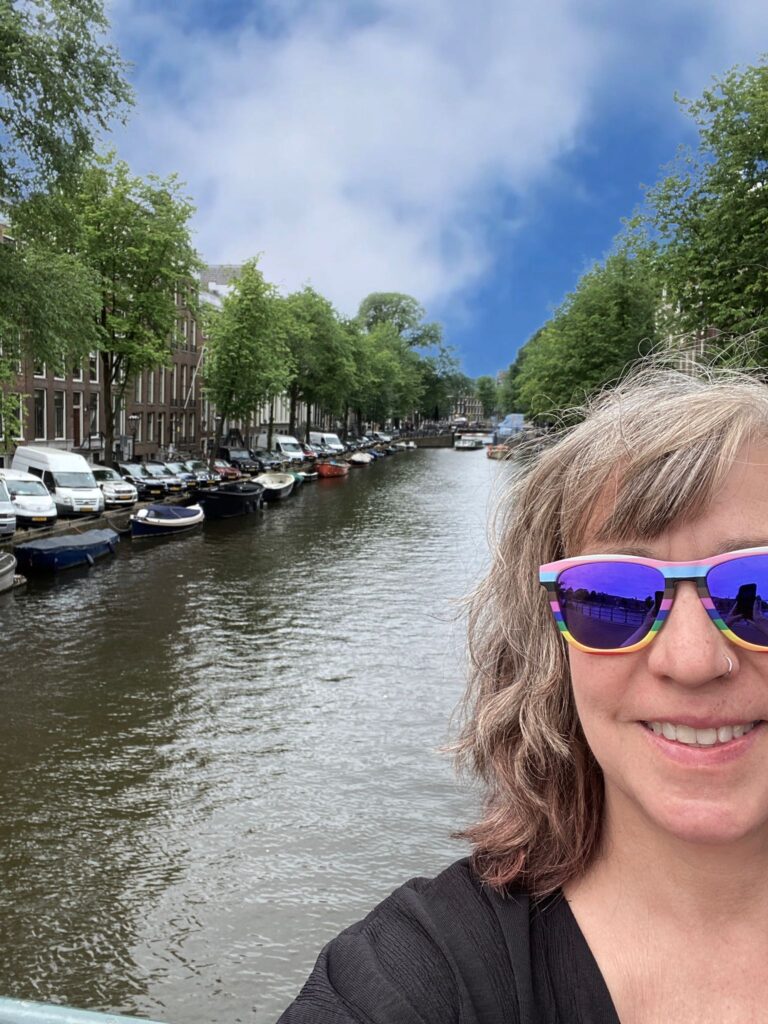 Coming up Next Week
Obviously still walking 1KM per day.
Monday – walk, W2R1 30 min, gym
Tuesday – walk, Biking, Utrecht/ Amersfoort (De Stijl route)
Wednesday – walk, W2R2, 10min brisk walk/20min running/ 5-10min cool down, gym
Thursday – walk, leave for Sneak, Friesland
Friday – walk, biking Sneek-Ijlst-Blauwhuis-Bolsward-Sneek
Saturday – walk, parkrun Sneek (W2R3, same as 2 but will attempt to run the full 5KM)
Sunday – walk, gym
So, we have a week staycation, which means we'll be able to get our runs in, do some practical stuff (I need to go to the hairdresser, plus also meeting a friend for coffee) and do some biking. As we are going to the parkrun in Friesland, we decided to spend a few days up there so we didn't have to leave so early Saturday morning. This will be Dutch parkrun number 15 for me (there are 17), unique location number 27 and the 43rd parkrun in total. Nearly to 50!
That's a wrap!
How was your week? Have you ever biked in a city where you were vacationing? It's such a great way to see the sights and learn something along the way. When was the last time you had a staycation?