Another Wednesday, another weigh-in.  After I posted on Monday about Sabotage I guess the result shouldn't really be surprising: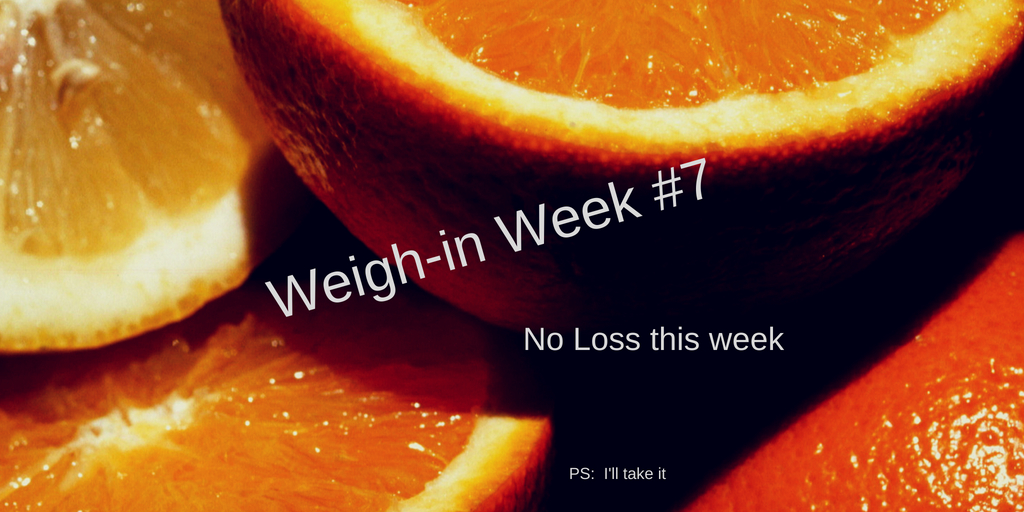 I'm glad that the end result was maintaining the loss (3.9KG) so far but I'm struggling a bit with being hungry and I don't think that's a good thing.  Finding the balance here is tough.
What I did/ did not do this week that I need to keep an eye on:
I did not log food on all days like I did the week before
I had some alcohol (not a lot, I think 3 beers in total)
I ate pizza (not the whole thing – there's a first!) and ice cream (I asked for 1 scoop instead of the 3 that was offered and I had the one)
I did not "earn" as many activity points as the week before
This is kind of where I peter out when it comes to losing weight.  I'm not discourage per se, but it sure does feel like a lot of work (and being hungry) to do this.  Just like with running, I compare myself to others (which isn't helpful at all)  and I wonder why it's so "easy" for others to do this while I've been doing this since 2009.
Anyway.  Hopefully some movement in the right direction next week.
i know most readers do not have weight issues, nor are you all on your own weight loss journey, so I'm not even sure what to ask today.
Here's to next week.