It's good to stay in the present moment but as I expressed last week, I'm just ready for the year to be over. Whatever curse (yes, I do realise it's dramatic) that has been hanging over my head , the countdown has started for it finally to be over.
4…3…2…1…
Time for the Weekly Run Down
Deborah and Kim are the amazing hosts for the Weekly Run Down! Feel free to join in as well to wrap up your week in fitness!
WEEK 31
Plan vs. Actual
Monday – 3.25KM walk, GLI gym 1 hr intake – no workout (appt w/different PT), 3.5KM biking
Tuesday – 3KM walk (office day) to and from train station
Wednesday – 3KM walk, W6R1 run, 6KM, GLI 1 hour, gym 55 min
Thursday – 2.22KM walk, gym
Friday – 2.75KM walk, W6R2 run , gym 55 min
Saturday – 2.5KM walk, parkrun in Alkmaar 5KM, 17/17 Dutch parkruns done!
Sunday – 2KM walk, long run W6R3, 1.4KM w/u walk, 10KM run (!!!)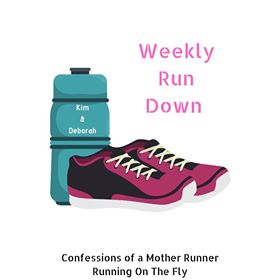 Plans are not etched in stone
This week started well, then petered out, then got better again. I don't actually think it will be any different until I can get a bit better control of my emotions. Part of the "problem" is just general depression (is depression even "general"???) and part is menopause (brain fog, moody, crappy sleep). I bought a couple of books to see if I can help myself a bit through all of this. Stay tuned for the update – hahaha!
Side note: I ordered the books 4 weeks ago from Amazon; my first order got lost somewhere between Germany and here and the second order I had to fight with DHL to actually get the package. At least Amazon sent me the second order free of charge. Can you imagine though? All I wanted to do was get the books I ordered and start helping myself??? Here we are, four weeks later and I finally received them.
This Week In Fitness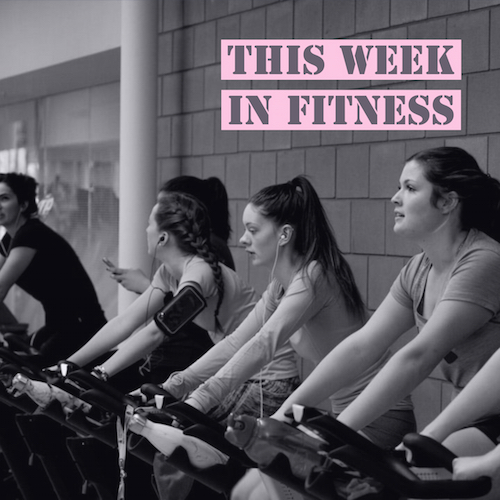 Planned vs. Actual
Monday – AM spin, PM pilates DONE
Tuesday – RPM at the gym DONE (RPM sprint + "regular") also ran 3km in the morning (yes, in the morning!)
Wednesday – gym, cardio and strength NOPE
Thursday – REST (out with friends) Date got pushed out again; went out with Ron
Friday – AM Spin or Run or some strength at home Midday RPM @home
Saturday – REST (away in Zeeland) Nailed it
Sunday – home from Zeeland, will see what I can fit in Looks like another rest day
Biking (RPM)
Did I mention how much I'm loving having the spin bike at home? Oh man, what a great investment! And while I do think about having a Peloton subscription, I really love RPM and Les Mills on Demand is a tiny bit cheaper (and has all the classes as well).
By the way, I always judge a good workout by how much mascara is smeared all over my face. This filter really shows that haha!
Pilates
Nothing too exciting to report. I go from finding it very boring to liking it to finding it boring again. We have two more sessions until winter break. Maybe I just have missed too many classes again and need to get into the rhythm again.
Running
I actually ran * a WHOLE * 3 km on Tuesday morning at 5:30. I WILL BECOME A MORNING RUNNER.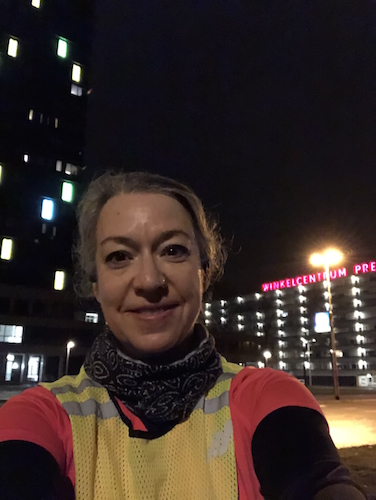 Gym
Welp. This week was a real fail as far as strength training goes. I went only once to the gym this week, but I did kick ass at back-to-back RPM sessions again.
>
Coming up Next Week
I'm not actually going to plan anything for next week, though I do intend to do Pilates again on Monday and RPM on Tuesday at the gym. The reason I'm not planning is because on Thursday we are going to Catania – and I'm finding that the less pressure I put on myself right now, the better. I want to be sure that I'm ready for the trip, can get all my laundry done, etc. Work has been very busy and I've been working some overtime so I just don't need the extra "stress" of having to get to the gym or whatever. I'm most looking forward to being somewhere where the sun is shining and it's projected to be 17 -19C degrees (62 -67F)when we are there. I dream of learning Italian, winning the lottery and moving to Sicily (or Naples or Palermo for that matter)…
Other Stuff
I did have a great time in Zeeland this weekend with Yvonne. It was so good to have girl time! I don't have a lot of friends here so I am so grateful for times like this. I did not take a lot of photos, however, as I really wanted to be in the moment with her. In June it's our 10 year meet-in-person-versary so now we want to figure out what to do to celebrate that!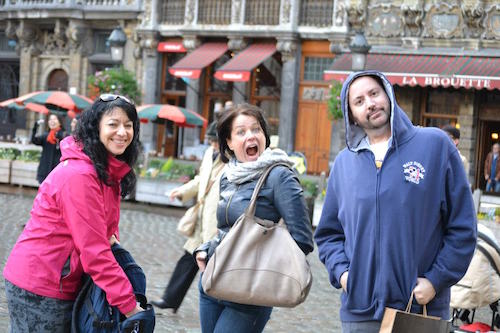 In respect to possible hernia – I have an echo scheduled for the 17th of December. And for my foot – I'm still waiting to see if I can get another appointment at the clinic soon. I am not talking about it all the time but, rest assured, my foot hurts all the f*cking time. I'm so sick of it; sick enough that I don't even want to talk about it because it makes me so angry. Anyway. More to come on that subject I'm sure.
That's a wrap!
How was your week? Did you smash goals or go with the flow of changes in your plan? Are you keeping fit and healthy during the most wonderful (busy) time of the year? Have you ever been to Sicily? How about Zeeland?