*sigh* how has the time passed so quickly?
Deborah and Kim are the amazing hosts for the Weekly Run Down! Feel free to join in as well to wrap up your week in fitness!
WEEK 31
Plan vs. Actual
Monday – 3.25KM walk, GLI gym 1 hr intake – no workout (appt w/different PT), 3.5KM biking
Tuesday – 3KM walk (office day) to and from train station
Wednesday – 3KM walk, W6R1 run, 6KM, GLI 1 hour, gym 55 min
Thursday – 2.22KM walk, gym
Friday – 2.75KM walk, W6R2 run , gym 55 min
Saturday – 2.5KM walk, parkrun in Alkmaar 5KM, 17/17 Dutch parkruns done!
Sunday – 2KM walk, long run W6R3, 1.4KM w/u walk, 10KM run (!!!)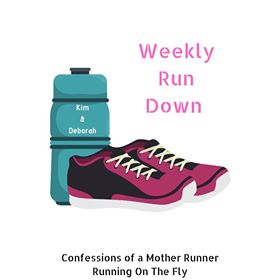 It's been quite a couple of Weeks
When we last "spoke" to each other I'd just gotten back from Paris and was trying to get into the swing of it all again. No more celebrations, no more excuses, the holidays and the birthday was over and it was time to get my focus back.
So What Have I Been Doing?
Back on the Weight Loss Train
I started my Hormone Reset Diet. I should to a whole blog post about this and, basically, what a sham I think it is for the most part. I feel like I've been suckered into the diet industry once again when all I really want to do is fix my body. Let me make it clear – YES I'd like to lose a few kilos, but I'd rather fix whatever imbalances I have to get my body a bit more on track.
Anyway, I won't recap the whole thing right now. In fact I'm sort of still in it. But I can tell you that, yes, I did lose 1.3KG in total in January, mostly in the last week, but not because of this "diet". I'm fairly certain it's because I cracked down, started logging my food again, recalculated my TDEE and haven't been eating all the calories I burned from exercise. Pure and simple CI/CO stuff.
By the way, if you ever start diving into "fixing" what feels like a broken system, you will find alllll kinds of information out there. My thought is that my cortisol levels are too high. So how do you lower cortisol? Well, you need to do a number of things. And there are all kinds of experts out there. It's making me feel a little nuts to be honest. The number one piece of advice is to get enough sleep. HOW??? Anyway, I'm going to go into this a bit more in another blog post. (So now that's two extra I've promised you)
Work Has Been Really Busy / Stressful
Normally my job is pretty relaxed. I have great colleagues and things are flexible so if you have appointments or need to go a bit early, you can always make it up later. I have two new colleagues who are both non-Dutch speaking. As the native English speaker I am the one spending a LOT of time with one of them and a bit with the other who came in later. I'm also trying to step out of my little comfortable place and do some extra work to show my managers that I'm more "senior" now (and have that reflected in my job/ pay level; I'm currently at the top of my current job level and cannot get further raises until I do "'above expectations" on a regular basis). Between my new colleagues and working on other projects I do feel a bit stressed again. I need to keep that in check.
parkrun Is Moving Forward
Something else that's taking a lot of time! The work is paying off though because last week we got the green light from the city council and from parkrun and now need to fill in the paperwork – Dutch and English – and send it in. I *finally* was able to finalise the route as well (only took about 10,000 runs in the park to work out start and finish). We had a testrun last week and 18 people showed up! That made me really, really, really happy. I can't say when we'll start but I have a projected date. Watch this space! (Feel free to like our Facebook Page Sonsbeek parkrun – you never know if you are in my neck of the woods one day!)
I Started My 10K Training
It's official! I started my 10K Training this week. It wasn't a stellar start but I did it: Wednesday 5KM @ 10K pace on the treadmill at the gym, Friday was hills (also 5KM as I was testing start and finish again) and Saturday was my long run – 8.5KM; 7KM without a break (yay!), 500 rest and 1KM cool down back home. My race is on April 5th.
Coming up Next Week
Monday – RPM @ home AM / Pilates PM
Tuesday – back to back RPM at the gym
Wednesday – Run 30 mins easy
Thursday – RPM @ home AM (have massage appointments in the PM)
Friday – Run easy pace 5 mins, run 5 mins threshold, run 5 mins easy, run 5 mins threshold, run 10 mins easy
Saturday – **optional** Run 45 mins easy
Sunday – Run 65 mins easy
Oh dear. no rest day!
Still Not Proclaiming Any Goals Right Now
I think it's better if I just focus on what I have on my plate and do the best i can. There are things I'd like to do but I don't need to accomplish anything specific, more than what I'm doing to drop a bit of weight and get my runs in.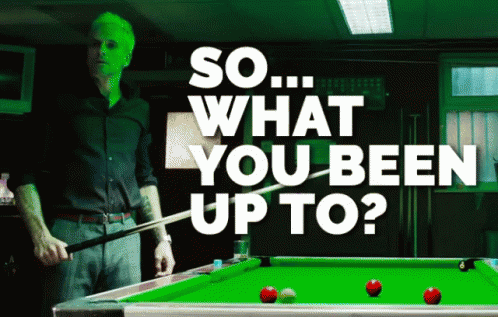 I feel terrible that I've missed out on what everyone has been doing. I just really struggle to have time for everything. I don't know how some of you do it all.
How've you been? How's your running? Any races coming up? Are you on the weight loss train (again) too?