As a self-proclaimed hater of calorie counting, I have to admit I'm kind of enjoying this new challenge. That's how I see it, as a challenge. To see all the numbers, not just the Weight Watcher ProPoints, has been kind of fun in a twisted diet-mentality kind of way. Because, let's face it. All of us who are using some sort of "help" to purposely lose weight are in diet-mentality mode. Not to say that it can not be for the greater good, our overall health and long-term results, but it's still diet-mentality. Most of us will always have to focus on this to maintain a healthy weight for the rest of our lives, right? Or does that sound negative?
Anyway. I mentioned things weren't going well in the area of weight-maintenance after I quit WW and after my vacation. Switching up to My Fitness Pal has really been good for me. Mentally especially. I give you the numbers:
Net Calorie Consumption since starting MFP: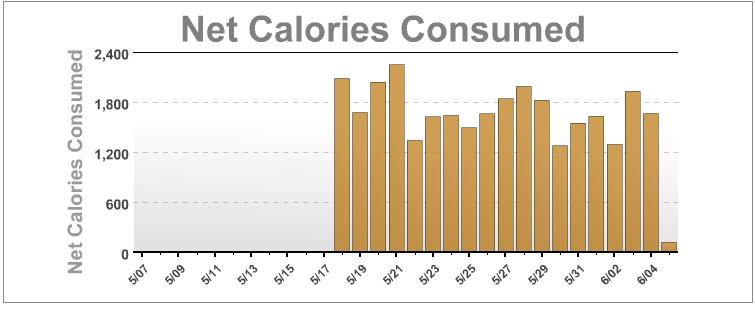 Calories Burned since starting MFP: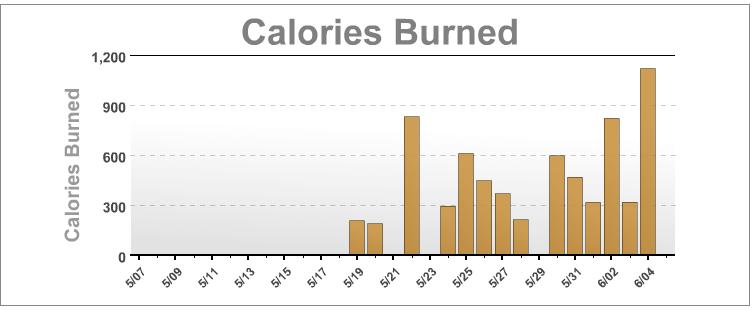 My BMI, close to healthy, can't complain too much: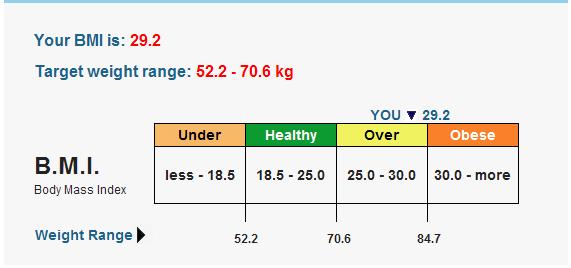 After about 2 weeks I weighed in and lost 700g or about 2 lbs. Weight on W/I day was 82.3KG. This morning I checked because I was also curious about body fat percentage and water percentage:
Weight 82.0 KG
Body Fat: 34.3%
Water: 48%
To be perfectly honest, I really don't know how accurate my scale is and what it all means. I'm assuming that my water percentage is fine and the fat percentage doesn't sound too bad, but maybe "healthy" is around 25%? If anyone out there is still reading and you know, maybe you can let me know :)
So. Yeah. It's not so bad. In some ways I'm feeling a lot better about myself and I also feel like however I do this it's going to be ok. I miss the support on twitter, but I did this to myself I suppose. I switched back to my original twitter profile and got rid of lowfatpie (not totally deleted but it's going) and though I re-followed most people I seem to have lost the connections. Not all of course, because I'm very grateful that I still talk to several people regularly and to be perfectly honest, what more could I ask for, right? But let say the people I was talking to more regularly last year are not the same as now. I know I also was very negative about a lot of things – weight watchers and my own lack of success – but I also wonder how it is all right to dump someone when they actually need support the most? Well. They don't really know me so how could I have any expectations like that?
More stuff – lots of cycling going on here, a bit of running and I even went to the gym last week! I have a race in just two weeks from today as well. I still haven't fully gotten the running mojo back, but I'm not giving up. If there is one thing I've been consistent about, it's not giving up!!
************************